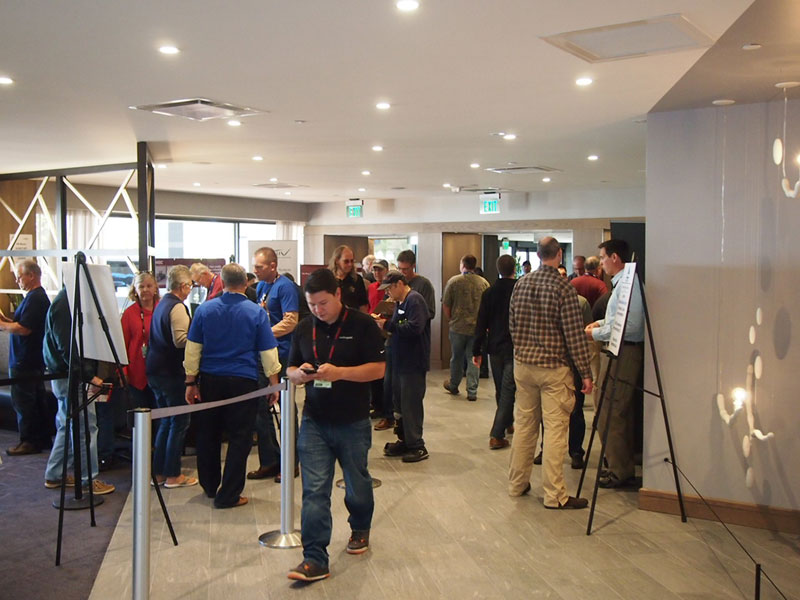 Lines were long at registration on Friday for RMAF 2016, that's a good sign! Everyone seemed ready to enjoy the show! Even with all the distractions with the hotel's remodeling, this show went rather smoothly and many, many rooms were producing excellent sound. Much appreciation goes to Marjorie and her team for putting on another outstanding show. And kudos to those showing. Much fun, and much love.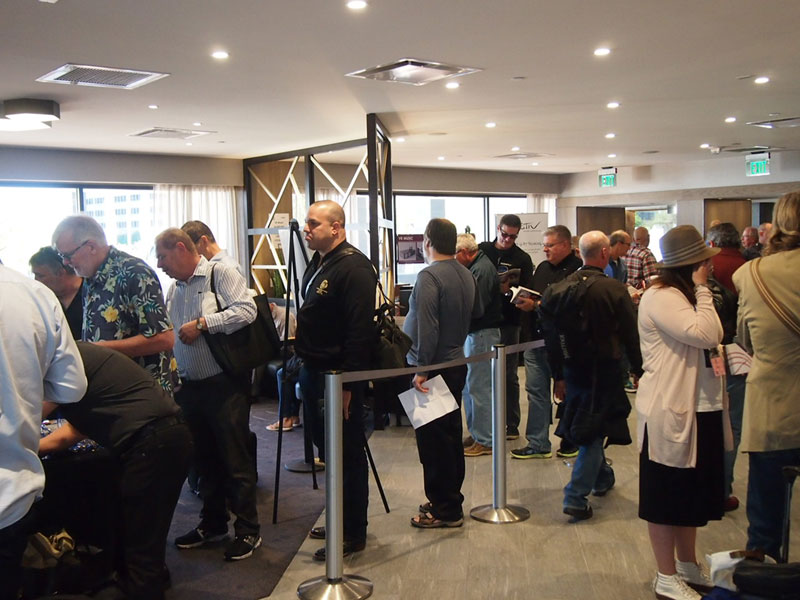 Burwell & Sons had a very effective room treatment available.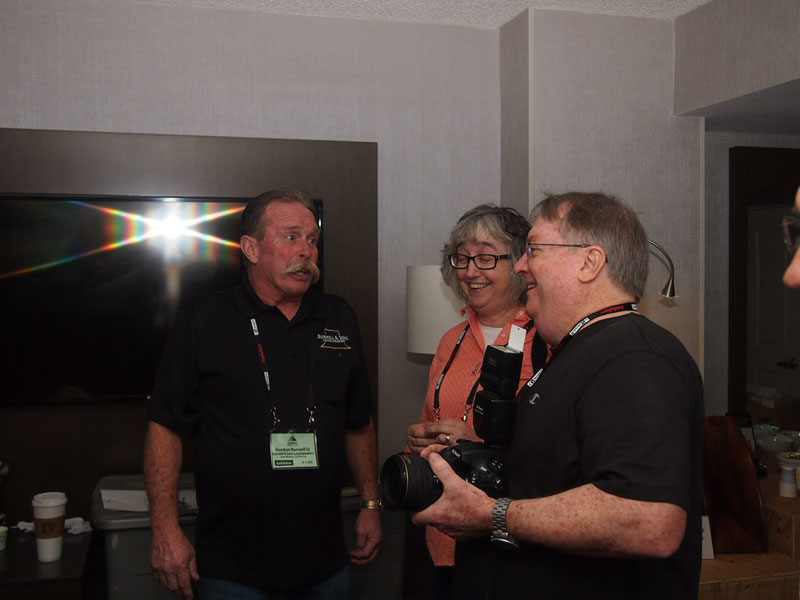 Gordon Burwell chatting with Carol, and Albert Porter.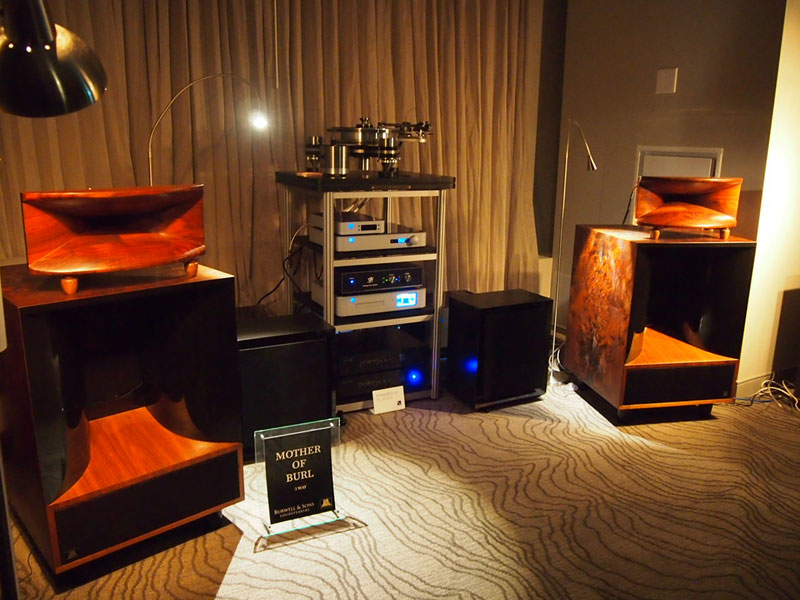 The set up in the Burwell & Sons room included PS Audio, VPI, High Fidelity Cables, and Audio Vault. Standout Room Winner.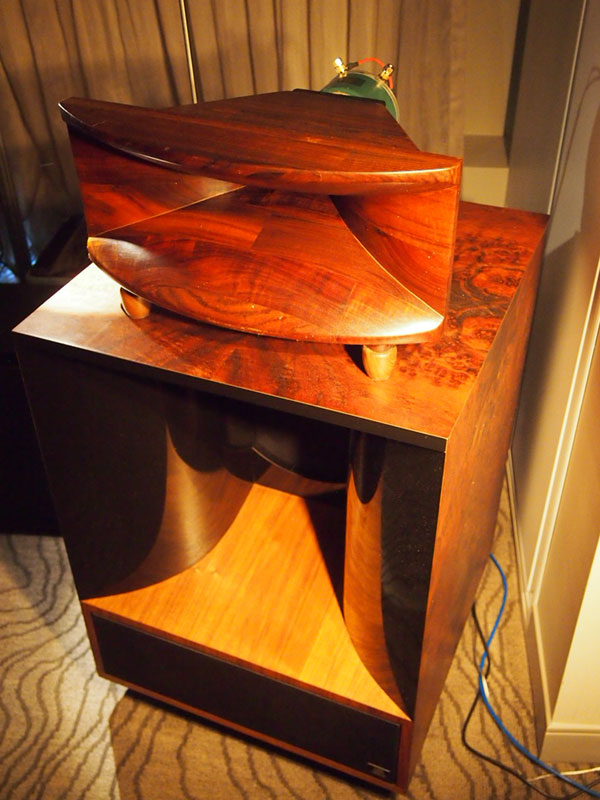 Beautiful Burwell & Sons horn loudspeakers.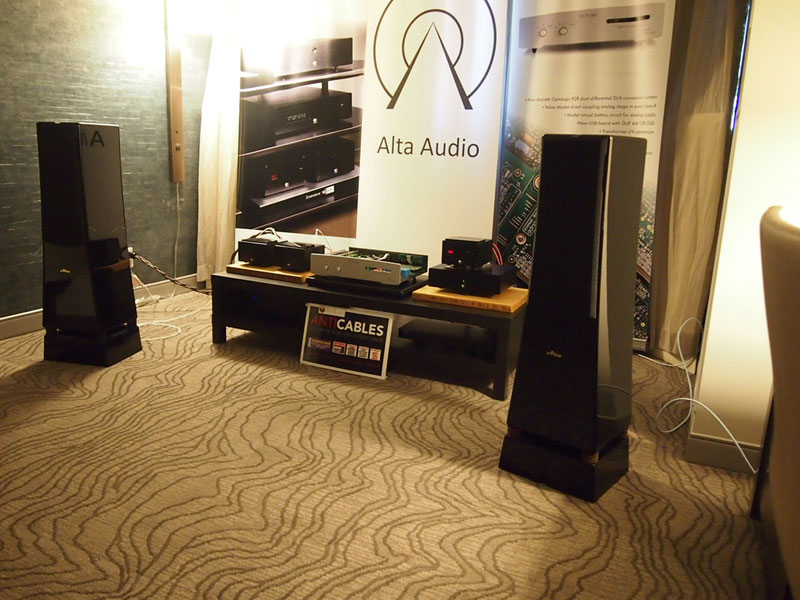 Well Pleased Audio Vida. Alta Audio Rhea loudspeakers, Aqua Acoustic Quality La Scala D/A, Clones Audio music server, preamplifier, and monoblock amplifier. Anti-Cables used throughout.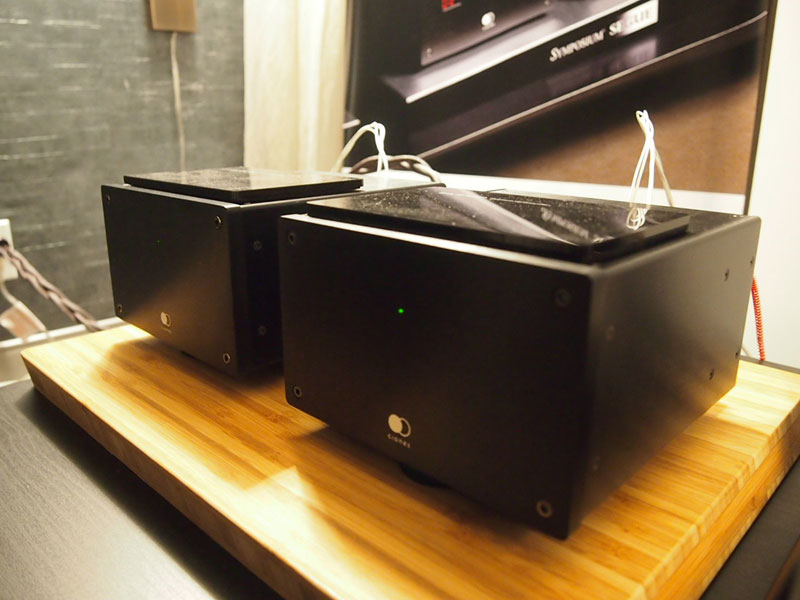 Clones Audio 55PM monoblock amplifiers.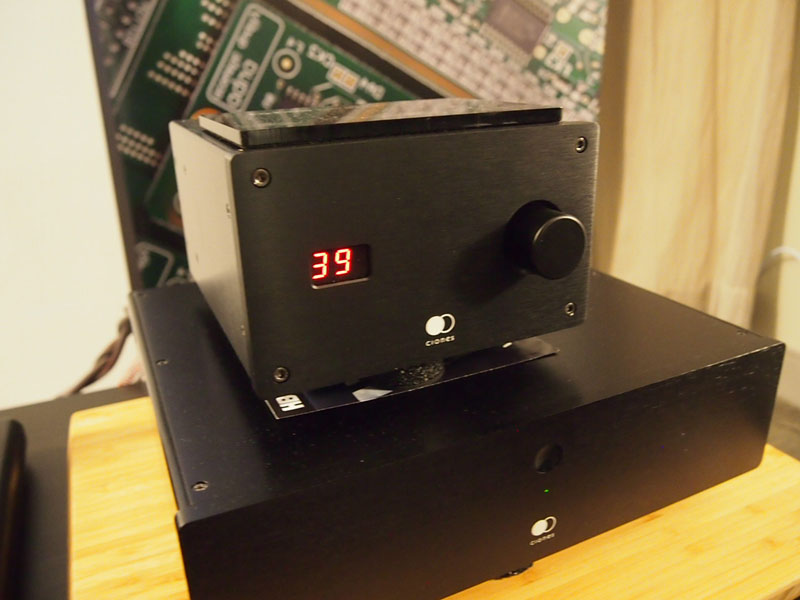 Clones Audio AP2 preamplifier, and HOST music server.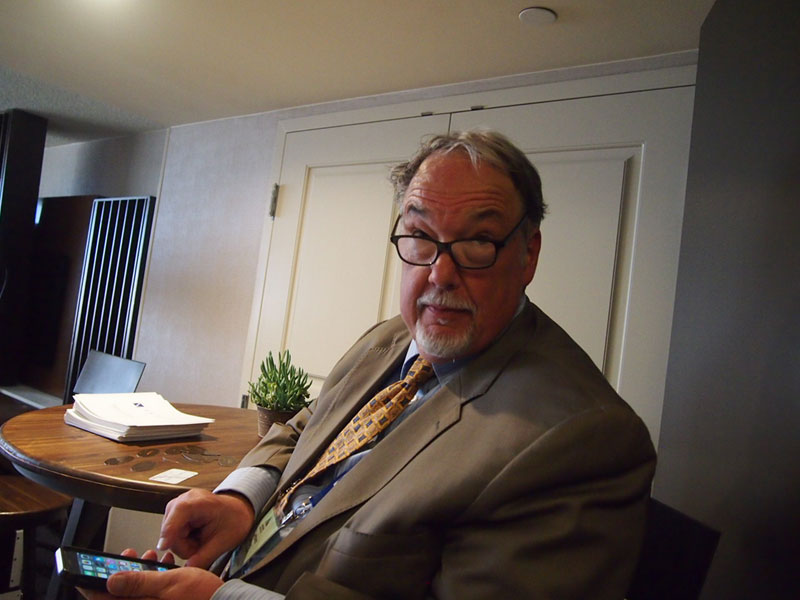 Bill Leebens of PS Audio.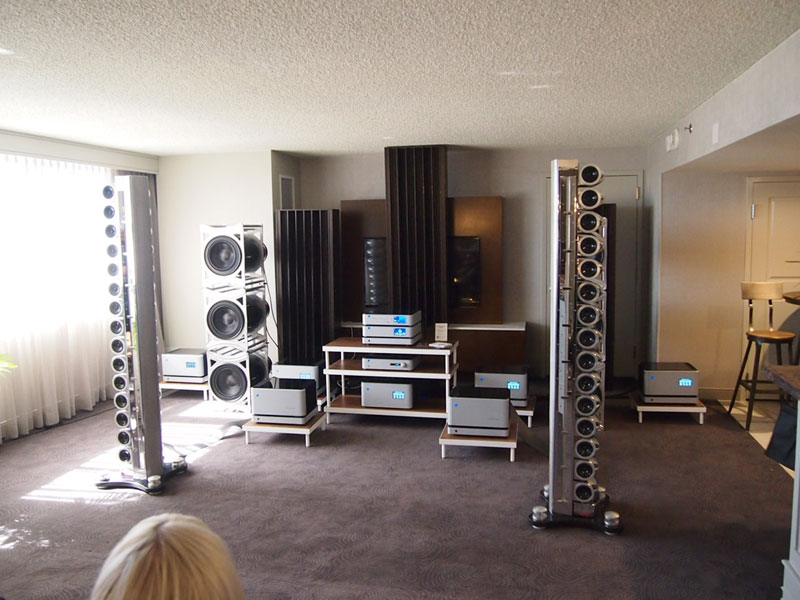 PS Audio with Scaena loudspeakers. Standout Room Winner.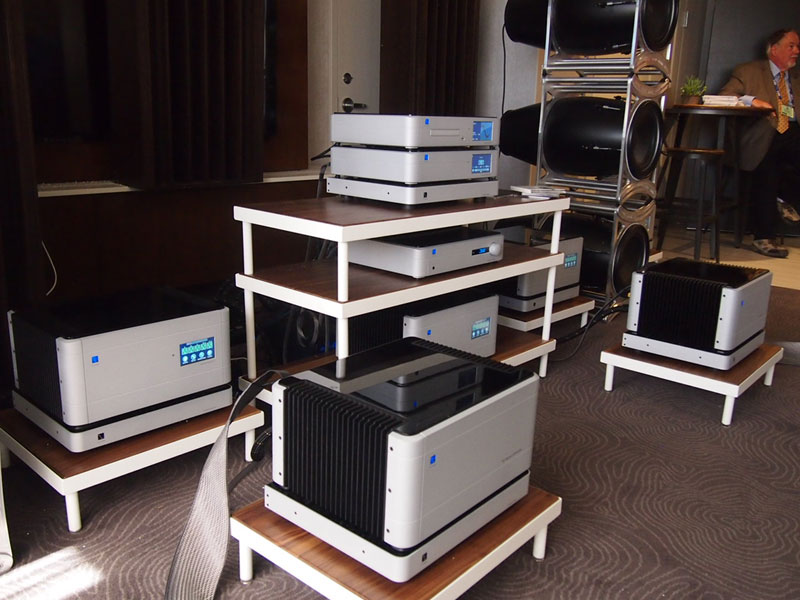 A full array of PS Audio gear.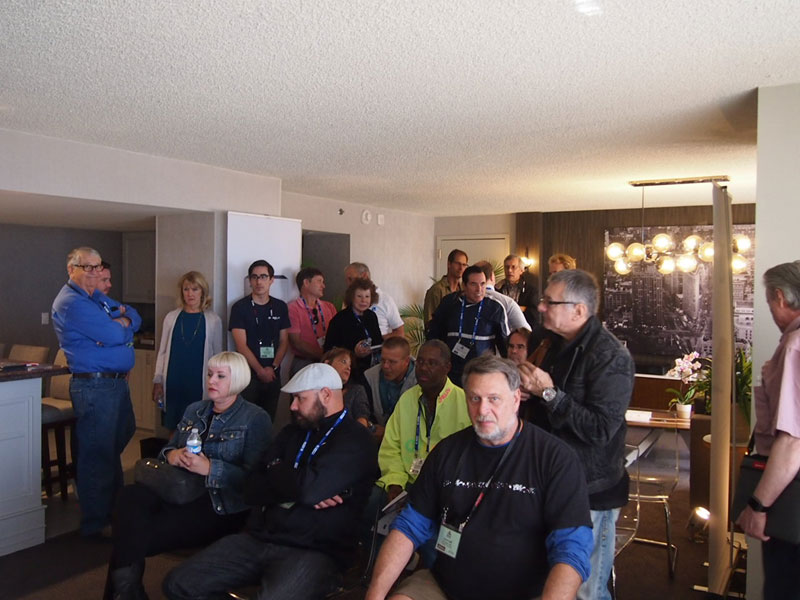 A full house listening to the delightful sounds of PS Audio.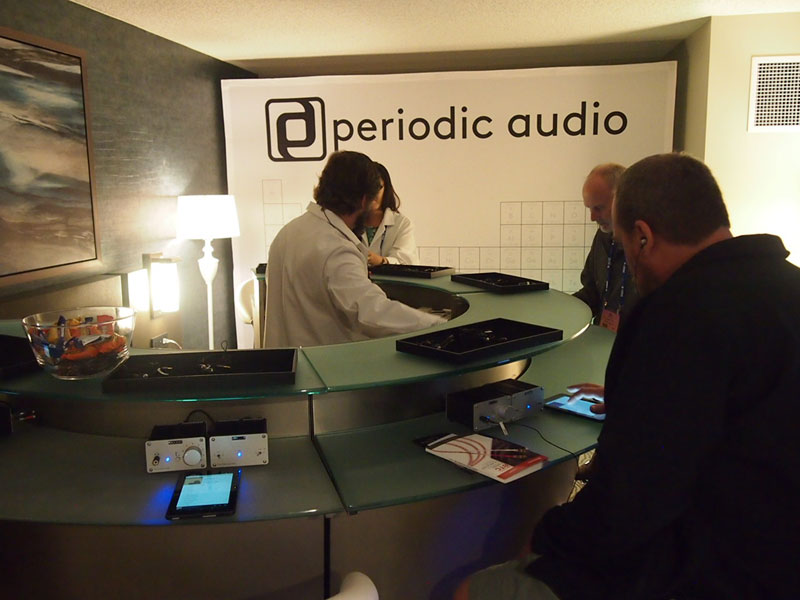 Periodic Audio and Channel Island.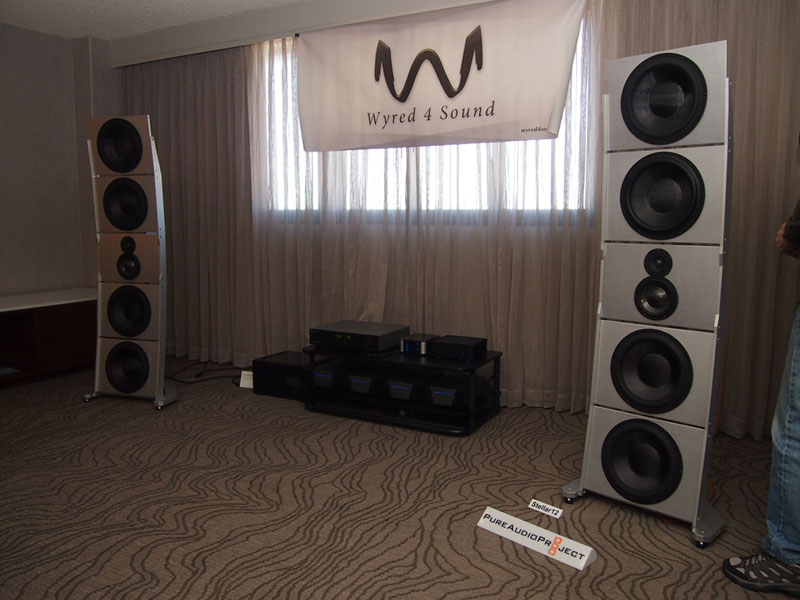 Wyred 4 Sound and PureAudio Project, Spread Spectrum Technologies (SST)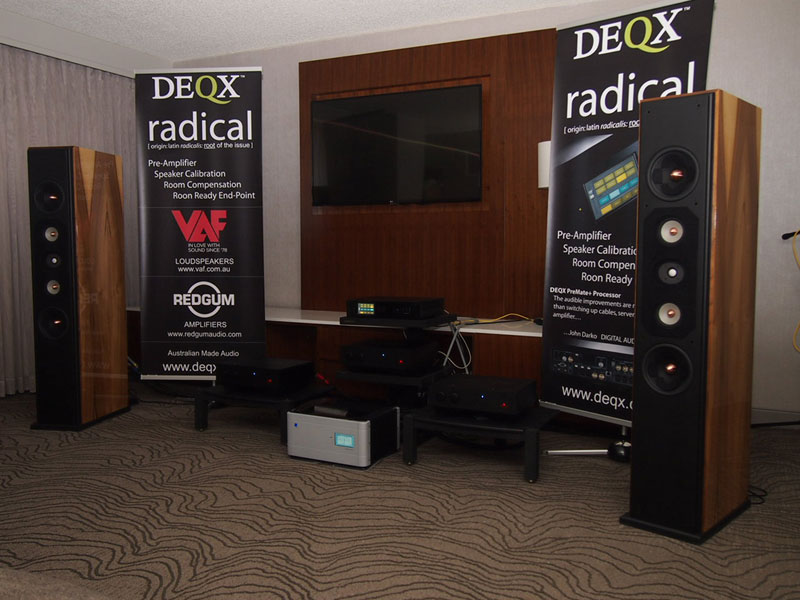 DEQX, VAF Speakers, Redgum Amplifiers, all made in Australia. Standout Room Winner.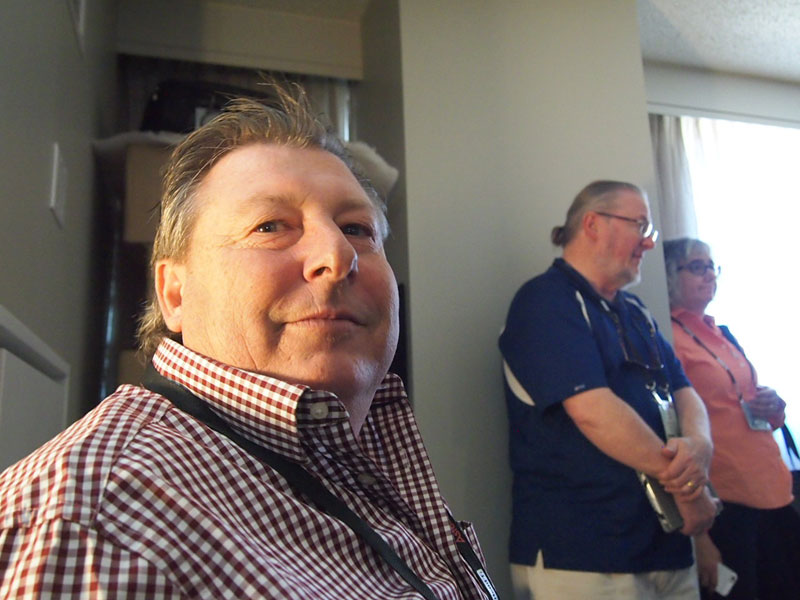 Alan Langford of DEQX.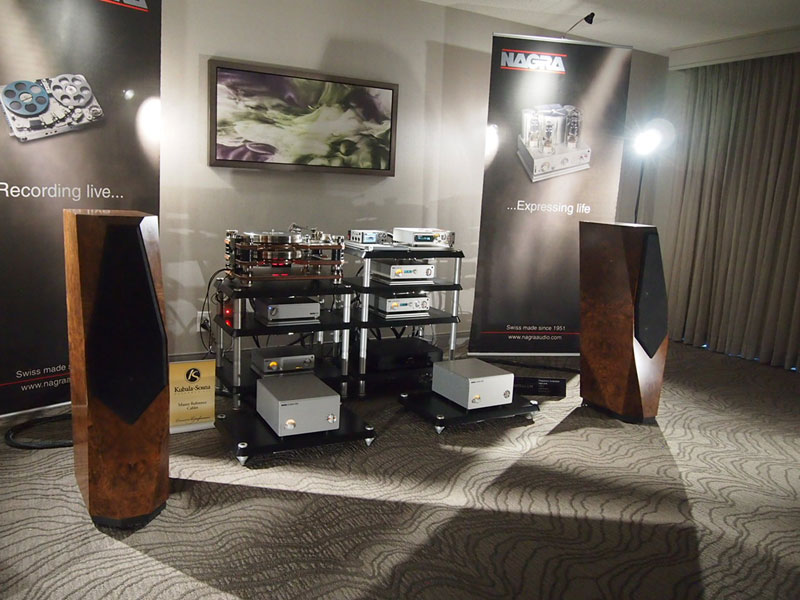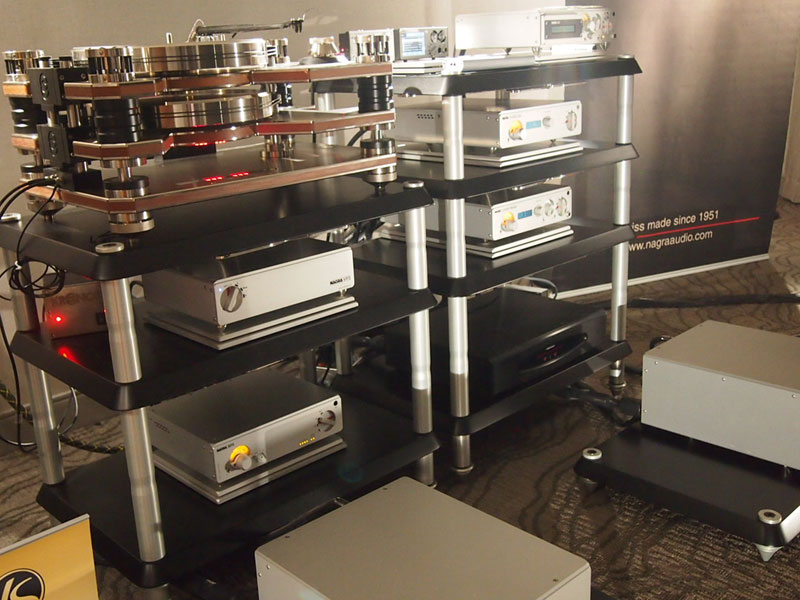 Nagra Audio Technology, Avalon, Kronos, Kubala Sosna, Modulum. Standout Room Winner.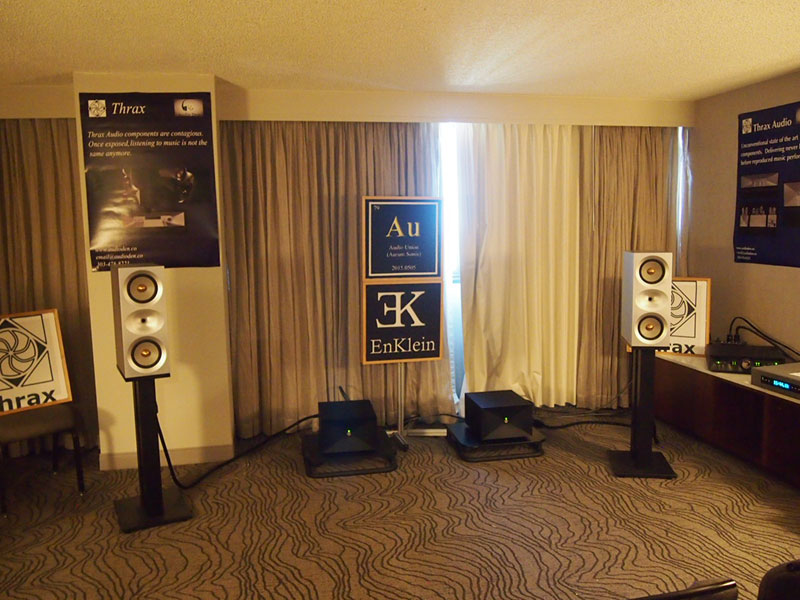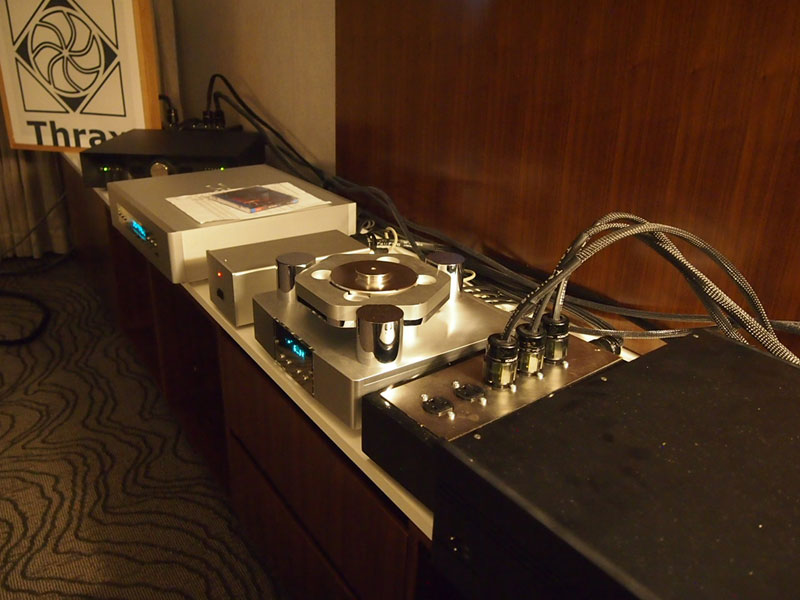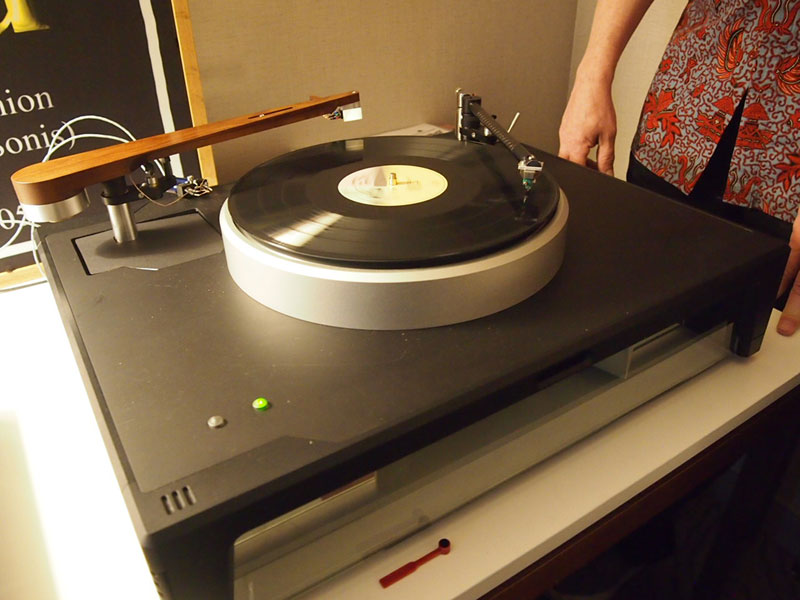 Audio Den Ltd., C.E.C, Thrax Audio, EnKlein Cables, Dohmann Helix 1, Antipodes.
Carol with Mark Pearson of PF (right).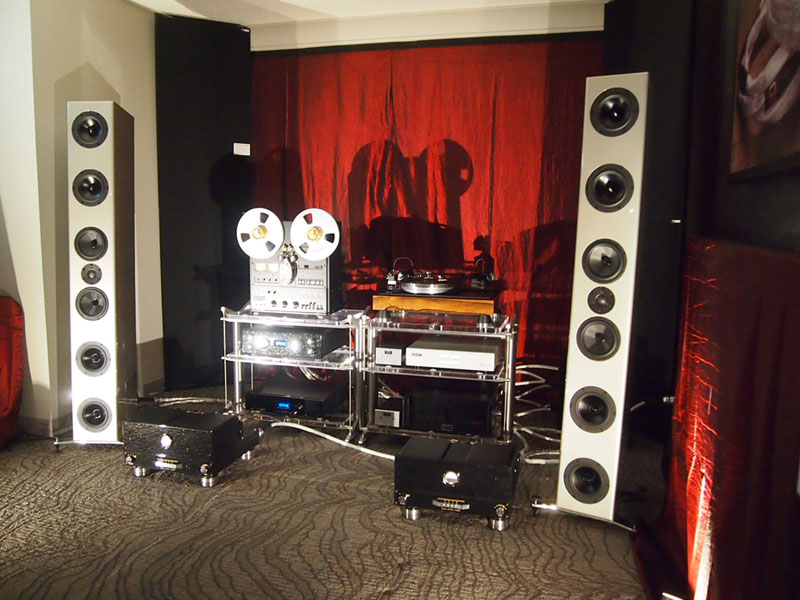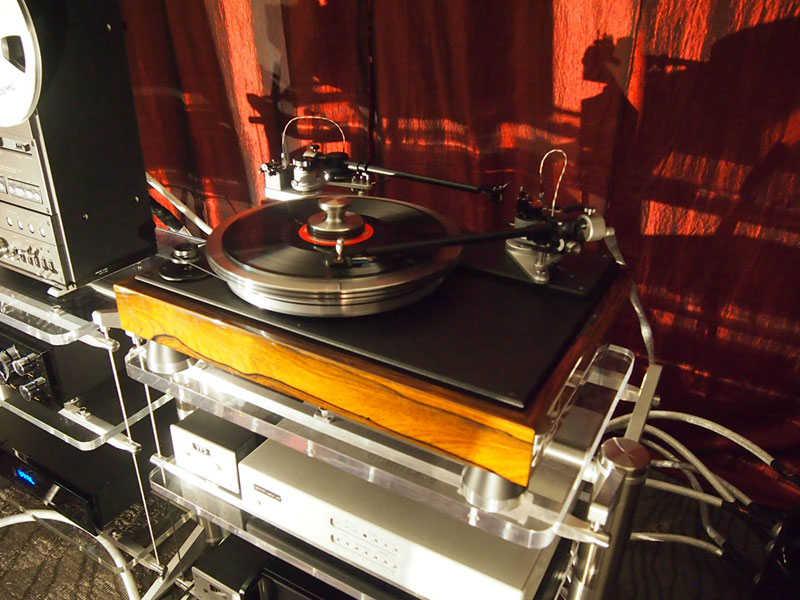 Skogrand Cables, Von Schweikert Audio. Standout Room Winner.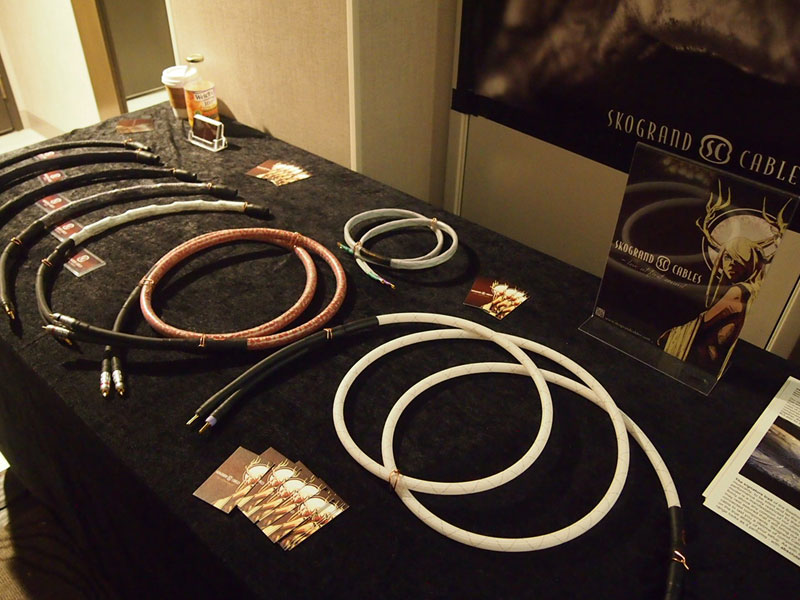 Lots of Skogrand Cables.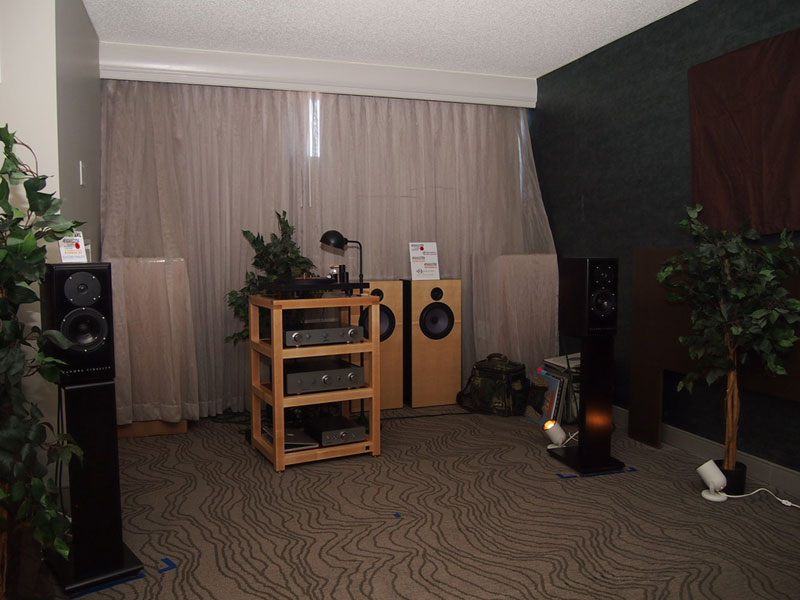 DeVore Fidelity Orangutan and Gibbbon loudspeakers, Sugden Audio, Box Furniture Co.,Tone Imports.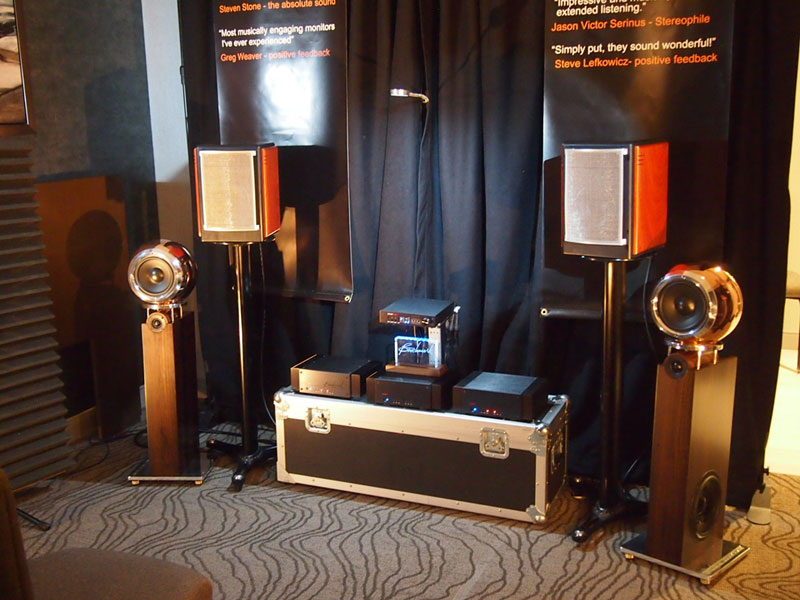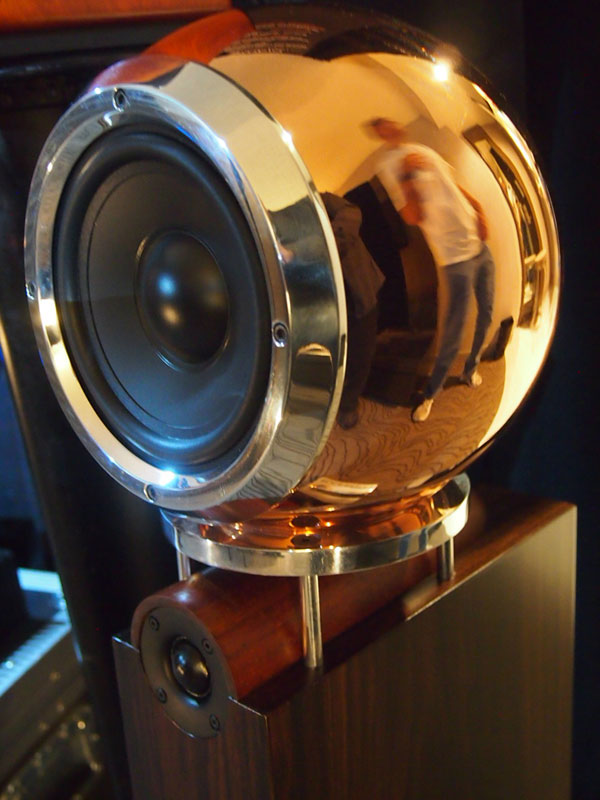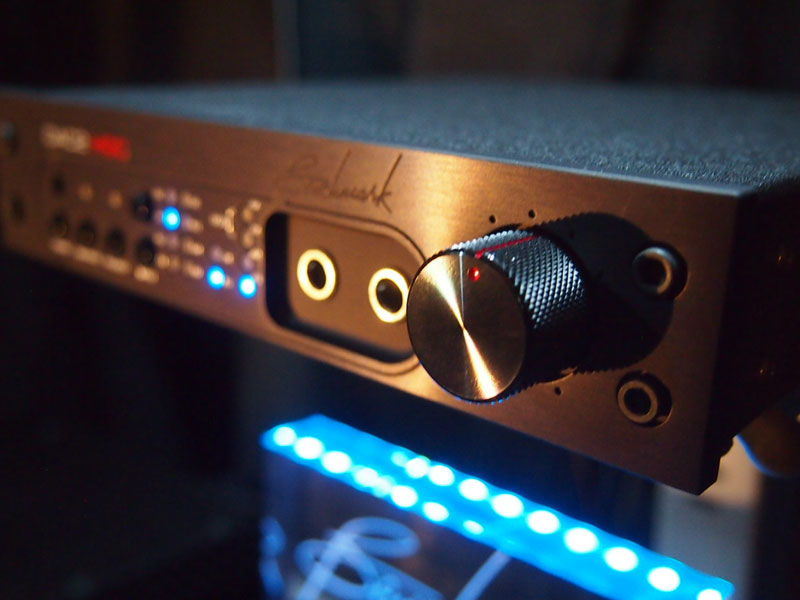 Studio Electric and Benchmark Media.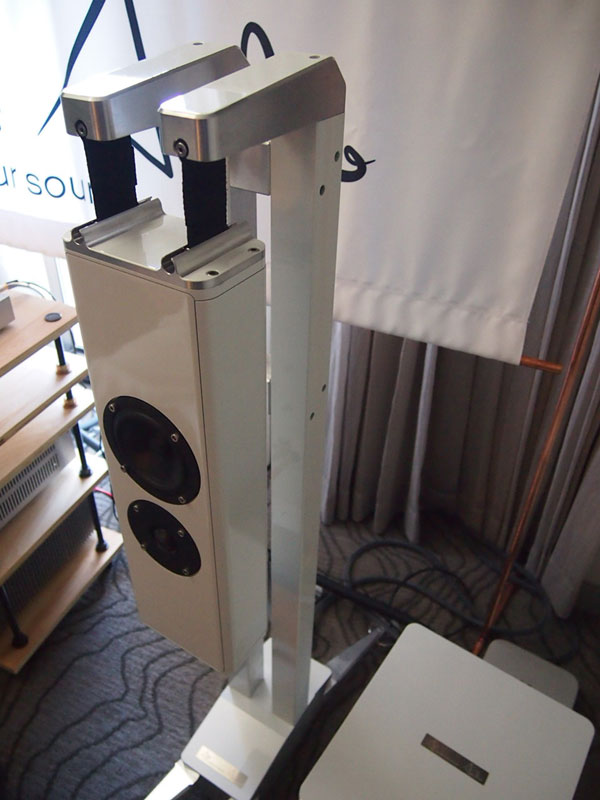 Aluminous Audio loudspeakers.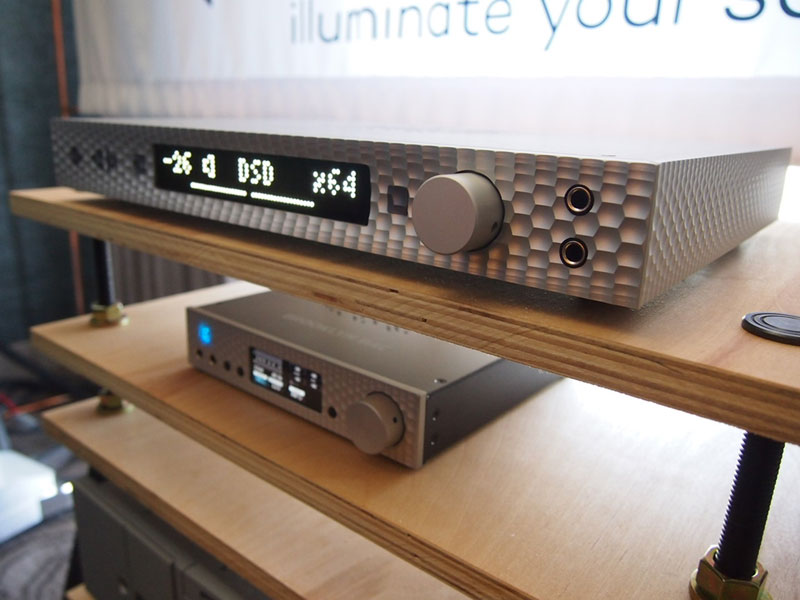 Mytek.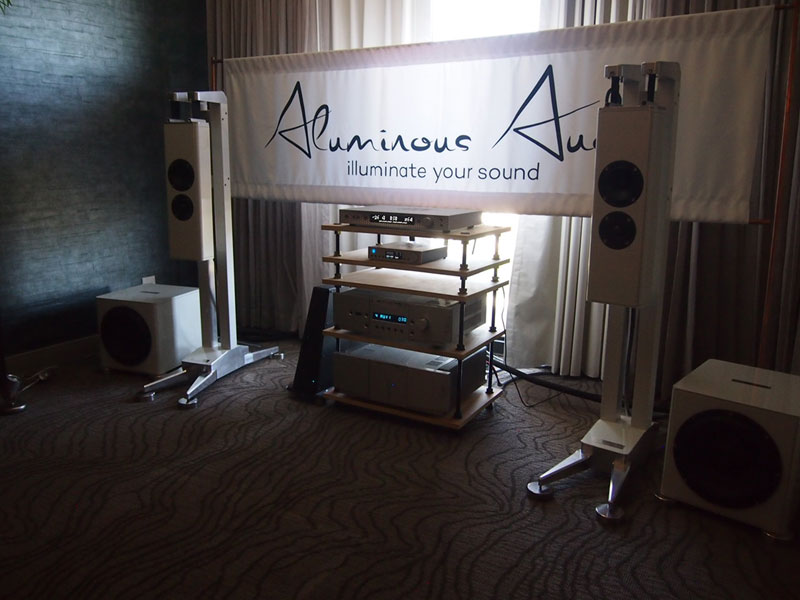 Aluminous Audio, Mytek, Balanced Audio Technology, Shunyata Research.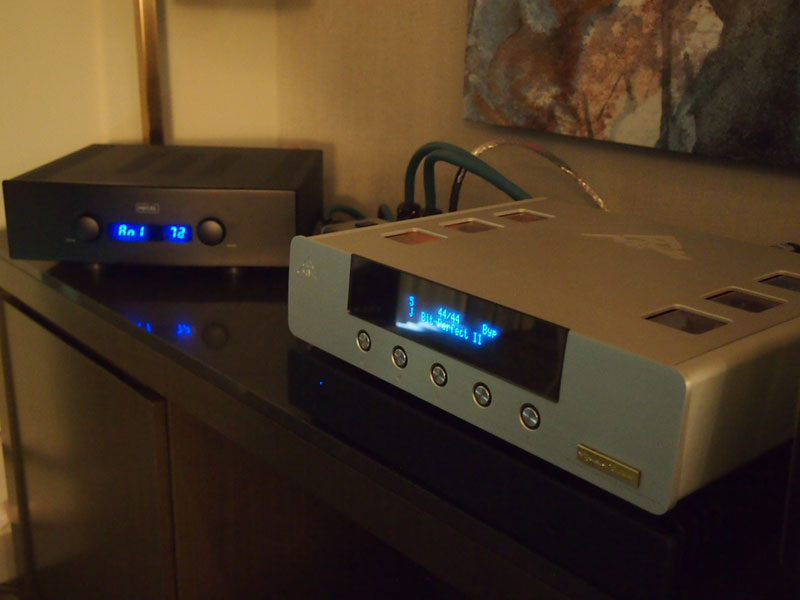 Sonner Audio, Hegel, Abbingdon Music Research (AMR)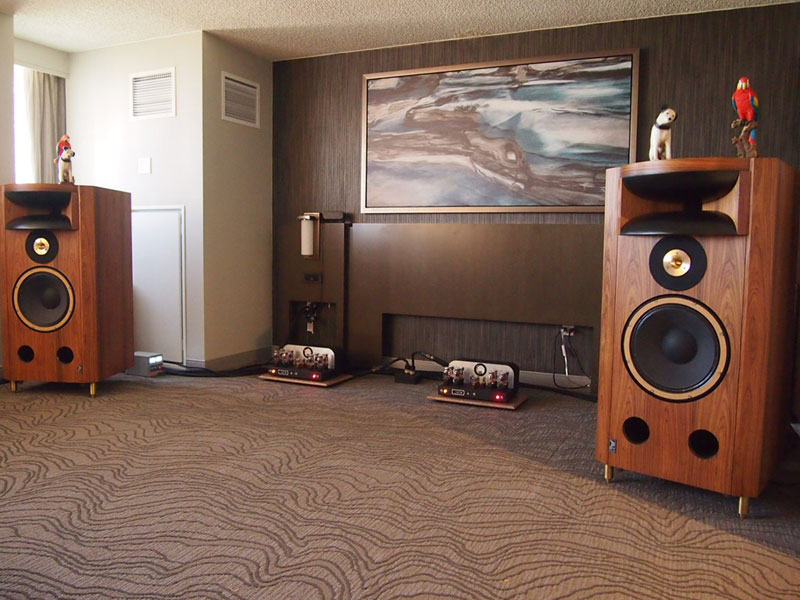 Classic Audio loudspeakers, Purist Audio Designs, Atma-Sphere Music Systems, Tri-Planar tone arms, United Home Audio.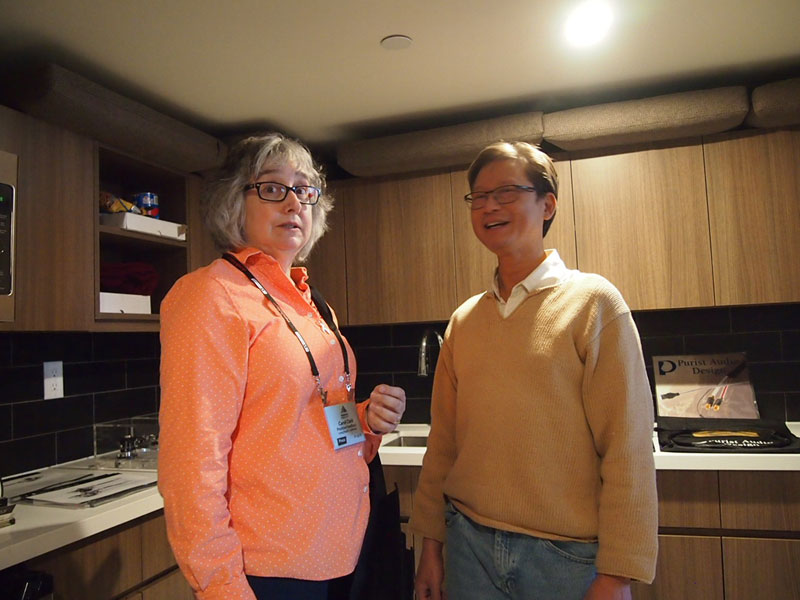 Carol with Tri Mai of Tri-Planar. Not sure why she looks so alarmed, Tri's a nice guy!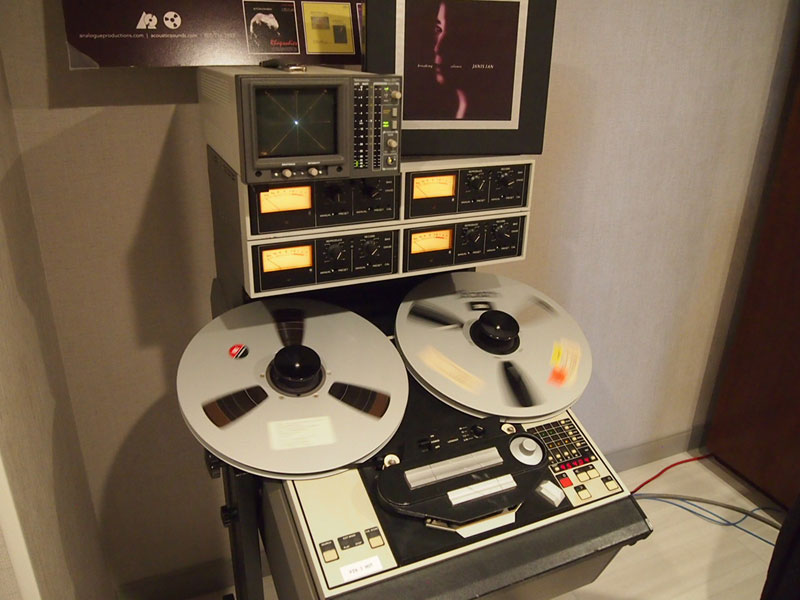 In the Sonoma Acoustics room.
Sonoma Acoustics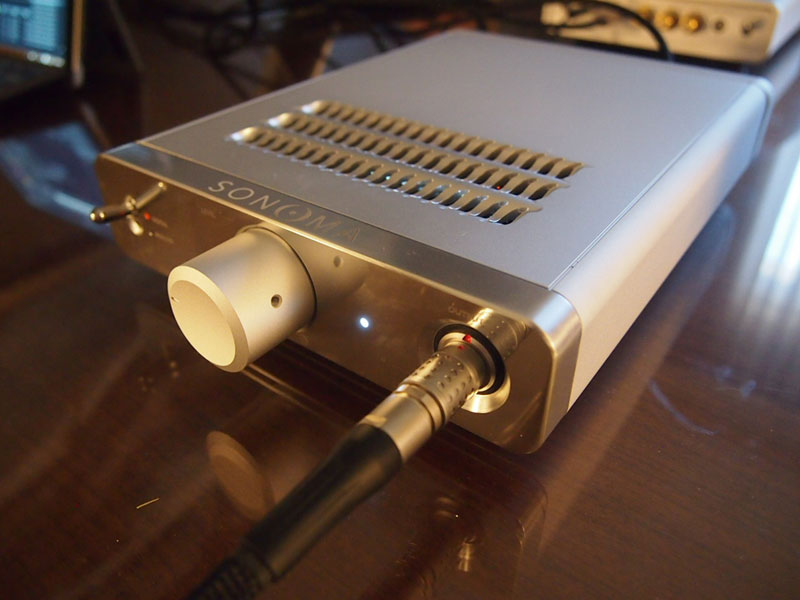 Headphone system will now be available in the U.S., the U.K., and Japan. This is a high-voltage drive amplifier.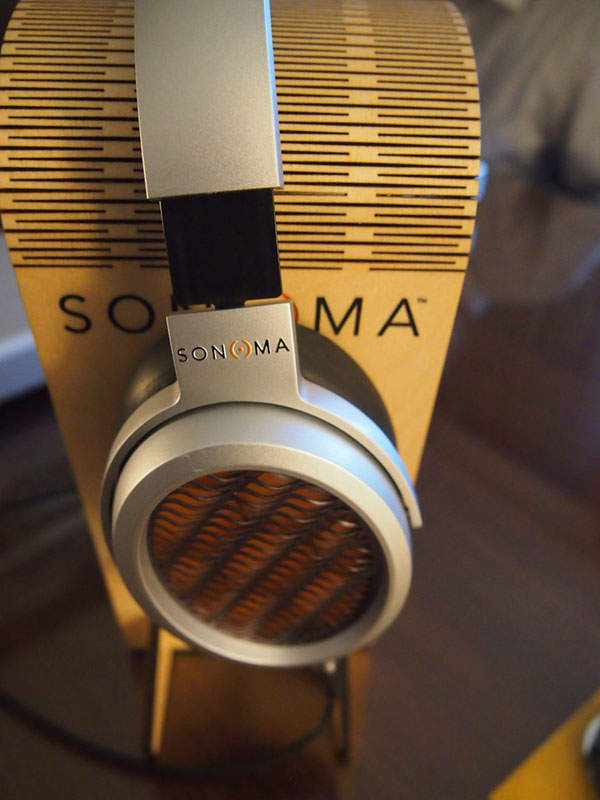 The Sonoma M1 is the world's first headphone system to use the High-Precision Electrostatic Laminate (HPEL) audio transducer developed by Warwick Audio Technologies Ltd.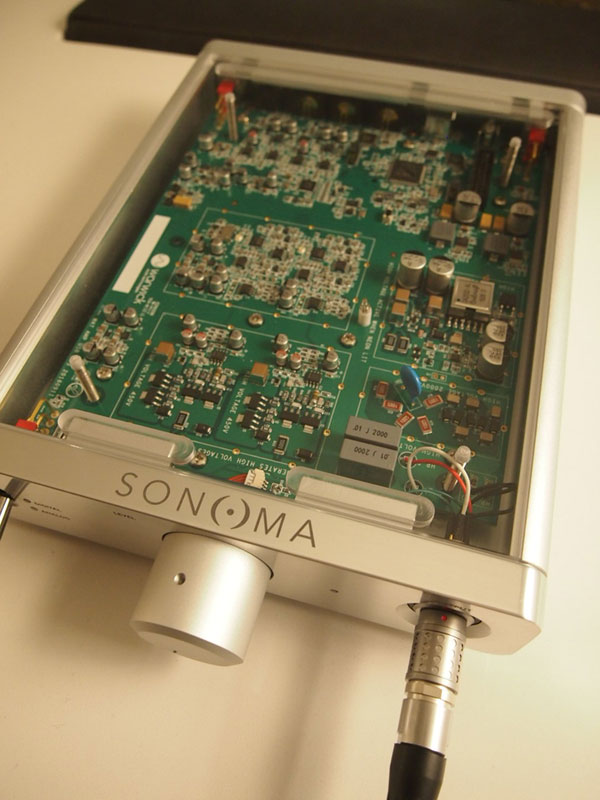 Inside the headphone amplifier.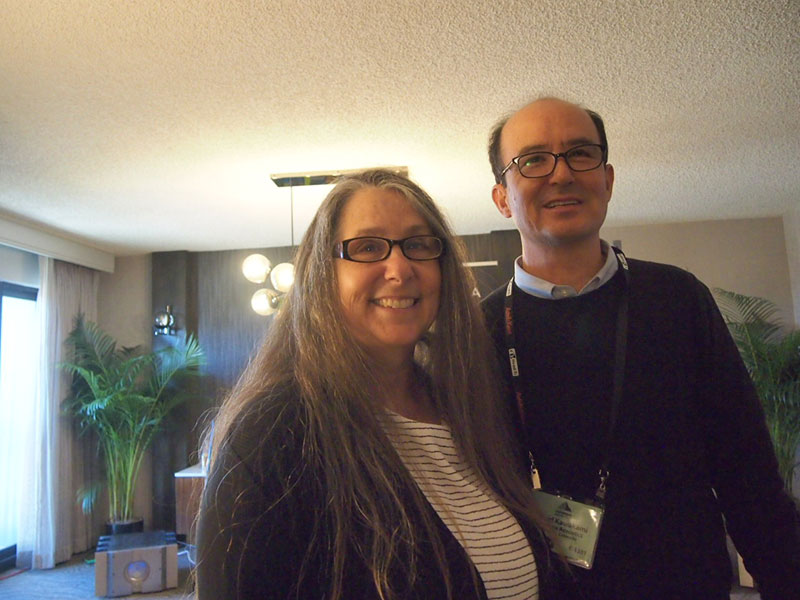 Cookie Marenco of Blue Coast Records  with David Kawakami of Sonoma Acoustics.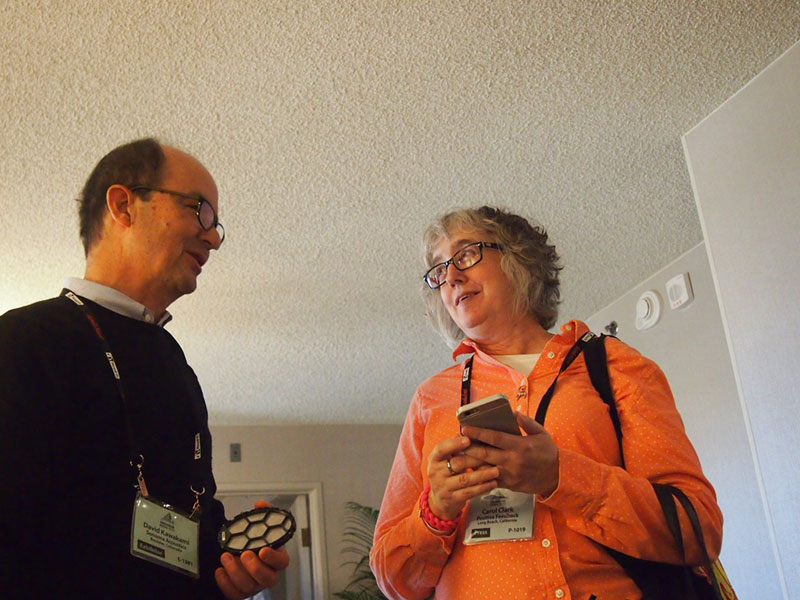 Carol chatting with David Kawakami.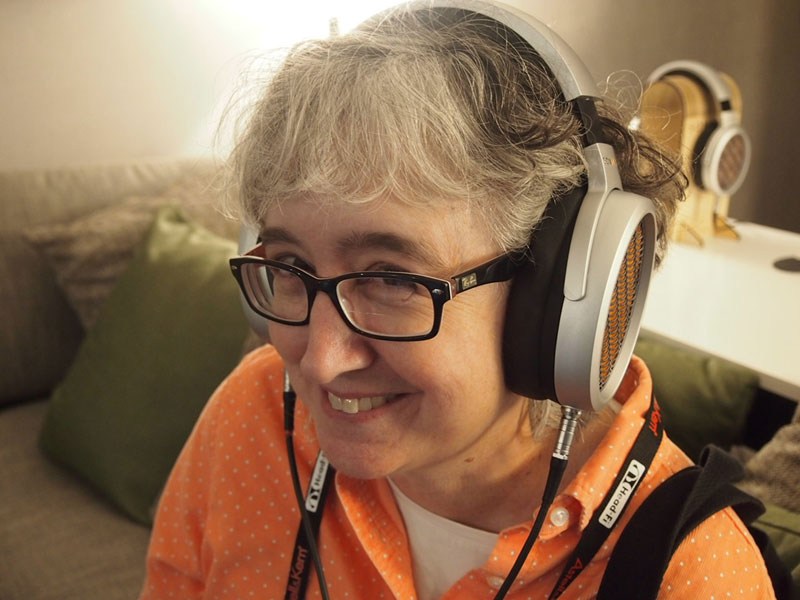 This headphone system sounds amazing, says Carol.
Krell and Audioquest.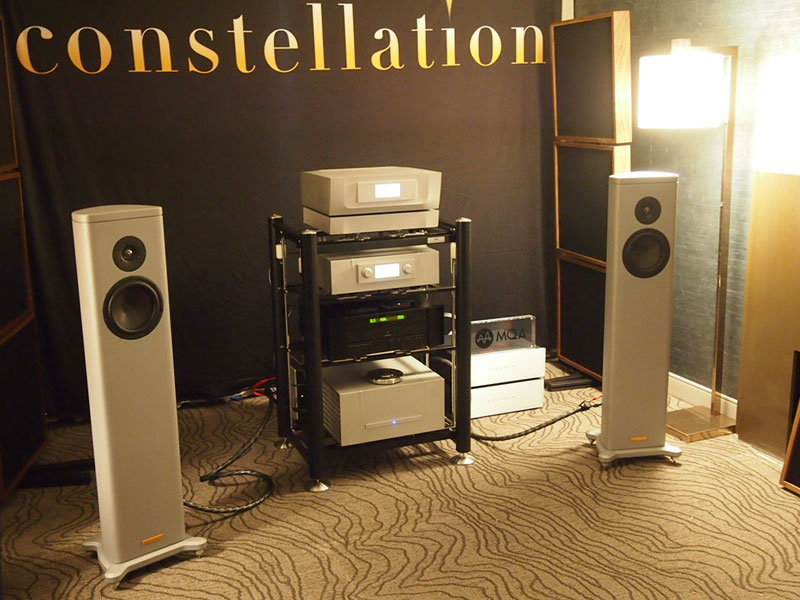 Constellation Audio. Standout Room Winner.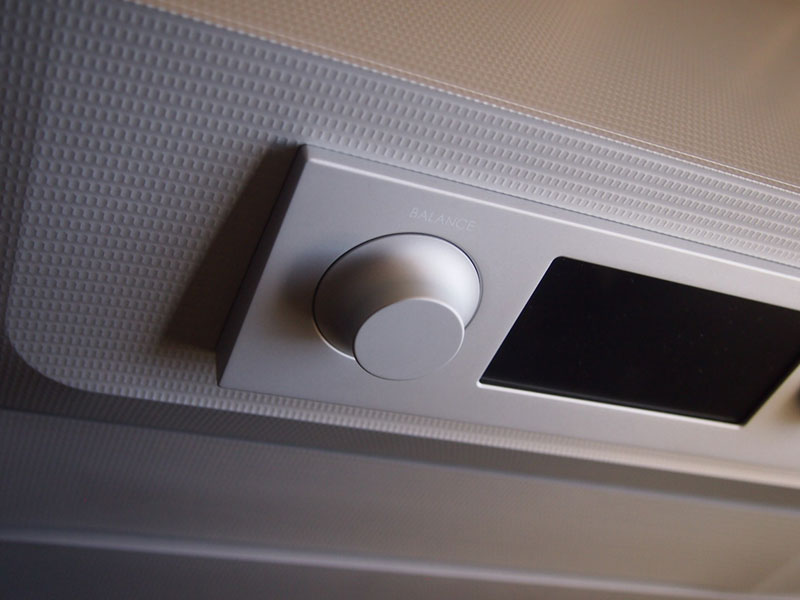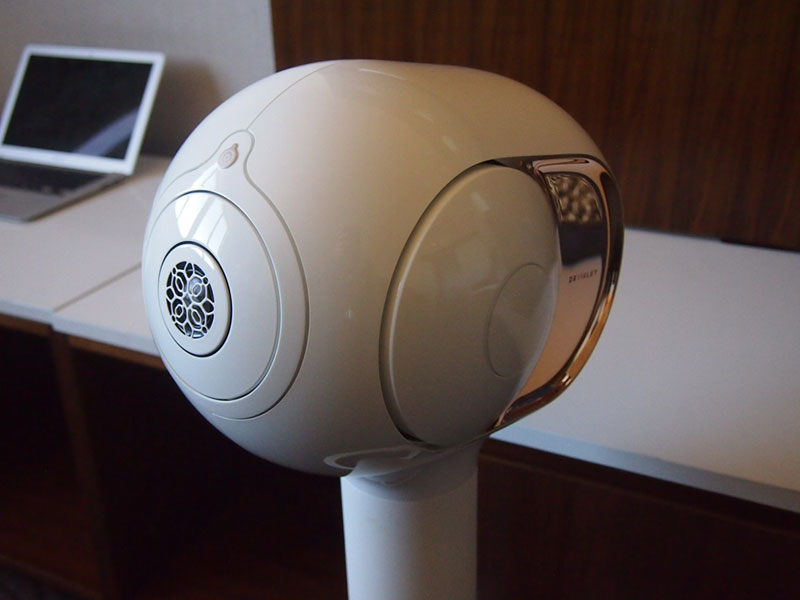 ListenUp showed Devialet Audio.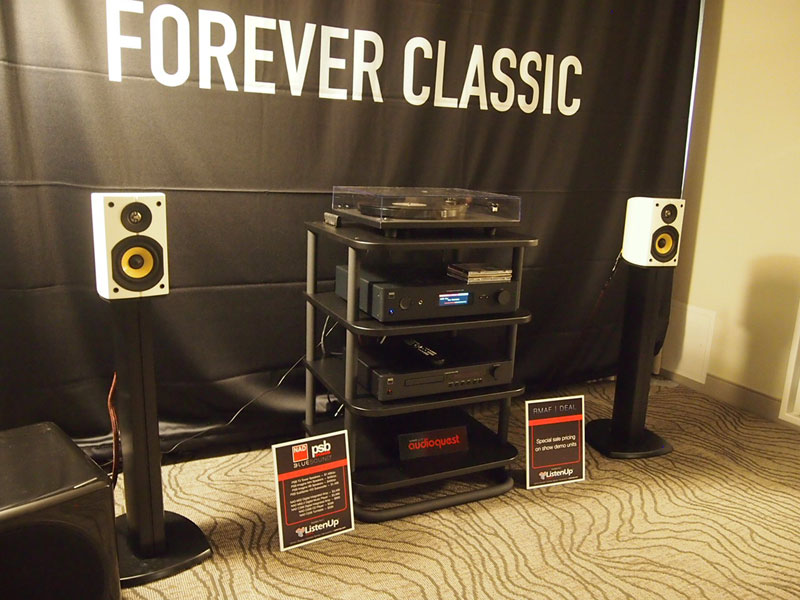 ListenUp also showed PSB and NAD.