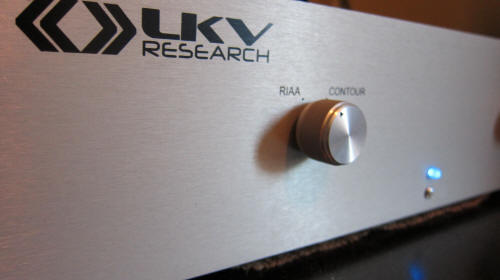 Quietude…
That isn't a word you hear too often when describing high-end audio!
But, what is most important with high fidelity LP playback? I believe that the first priority should be a system that just gets out of the way, that extracts pure music out of the grooves. That isn't an easy thing to do; it all depends on your equipment, the cleanliness of the power coming from the mains. The LP also plays a big role in this, as you already know. It's become easier in modern days to obtain an LP that has deeper grooves, thicker vinyl, preventing the effect grime has on the record as long as you take good care of it.
What really turned me onto vinyl was a proper playback system, long ago—and since then, I've lusted after a proper system that can extrapolate the finite detail that lies within the grooves. It's been quite a journey, but every year I get closer and closer (and my daughter gets older, so unfortunately I've got less time to listen to music) to audio nirvana… Who needs sunscreen when one has vinyl! Sad saying that, I do live in Orange County CA and hardly ever see the water (let me take note of that for immediate rectification).
So anyway, back to my point. A properly designed front end should play back pure music, no hum, no haw, no rumble. It should limit outside interference such as vibration. This takes careful planning! And not to mention, money and time.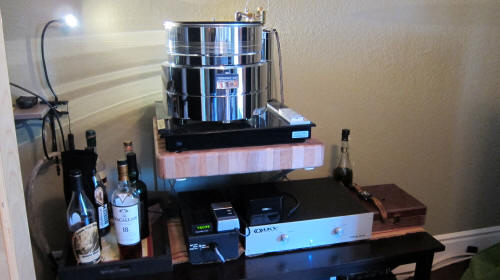 This journey got underway with a massive turntable upgrade, the Triangle Art Signature (200+lbs) TT, with a very low mass Makassar ebony 12" "Osiris" Tonearm, all remote mounted (including the motor, which sits on a separate shelf completely disconnected from the plinth) all residing on a custom built wall shelf that will hold all of this weight. I built this shelf to isolate the table from my wobbly old wooden floor, which would pick up my damn heartbeats, it felt like, which consists of 4" lag bolts, heavy duty brackets, 3" thick butchers block (hey, I wanted it to at least aesthetically pleasing), and several other proprietary tweaks that I included but after all of that hard work done in the evening after work one night (the shit I do sometimes) I can pound on the floor with a mallet and NOTHING gets through now. One of the best things I ever did. Oh, and an honorable mention goes out to the Ginkho's "Cloud" isolation platform that it all sits upon.
So, that is a bit of an intro, but, one of the most overlooked parts of a proper TT front end is the phonostage. I've had many come through my door for review (and loan) and the latest by LKV research—the Veros One, has simply taken my breath away. Not only is it a tweakers DREAM – coming with multiple correction curve adjustments (contouring the RIAA curve, more on that later) it pretty much allows any cartridge to be used with almost infinite adjustments allowed, but also supports a fully balanced configuration, single ended to balanced, balanced to SE, the possibilities are endless! Yes—all icing on the cake here.
What I really want to emphasize here, is that it's QUIET! DEAD QUIET! All I hear is music. A properly designed phono-stage should have no sonic influence on the music (which is an impossible feat, I get it) but this comes more close to it than any device I've ever had. Bill Hutchins of LKV (of which I've still yet to meet in person) is someone I heard of through various trade-show reports, where small mentions were made here and there that his designs were some of the best, so I just had to hear it for myself.
Bill is a humble guy, from what I've gathered thus fa—but don't let that fool you. There is some deep engineering going on here, and you can really tell he worked effortlessly to make this device as versatile, and quiet as humanly possible. He's been able to isolate the outside factor—noisy mains, EMI, and I am sure this is all dedicated to the design. You see, it also has an outboard power supply (nothing groundbreaking there) but the design of the power supply and the phone stage is paramount to a great music listening experience—ESPECIALLY when it comes to those quiet passages in music.
As you can see, my reviews don't focus too much on the design (which I'm sure will come much to Bill's chagrin) but in fact how they get OUT OF THE WAY of music reproduction. I've been holding onto this LP for a long time and haven't played it back as it specifically states "Play this in a quiet room on low volume". I've listened to it many times, in it's digital form, usually on headphones but I've finally mustered up the courage to play it on my system—yes, finally, it's worthy of playing Otto A. Totland's "Pinô" album.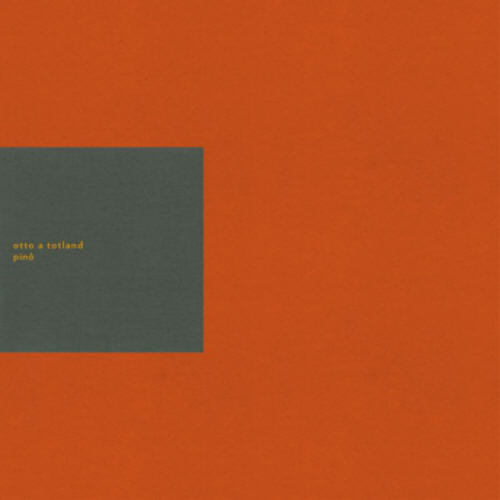 I may write something up on this album as it's so worth of it's own piece, but here is a YouTube link in case you so desire.
Who is this guy? Well, if you don't know, now you know. He's a solo pianist, which has a very simple setup from what I gather. At times not only do you hear the piano strings being hit, but you hear the keys being moved, you hear background noise (birds, people moving) and then after each piece, you hear him take a deep "sigh" almost as if he needed to get something out and he did. It's a very emotional record—and I've finally got a system worthy enough to play it back.
I sit here at 5:30AM writing this… I woke up, in the dark... and had a quick idea! What a perfect time to listen to this album, finally, where I can watch the sun light up the clouds from afar, where my wife and daughter are quietly snoozing away, where people aren't polluting the mains with air conditioning noise.
The grounding options: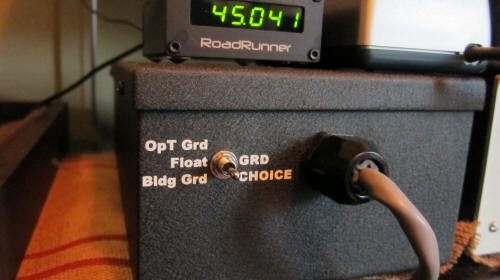 I am in complete bliss. This phonostage has really set the bar, in my opinion, for the price. The only thing about it, is that it really has that "classic" 80's look to it, which if you're really into the aesthetics, it may stick out like a sore thumb. Also, the external power supply has input on one side, and output on the other, which requires one to really try and hide it somewhere otherwise you'll be staring at an ugly power cord coming from it entering into the main unit. This doesn't bother me AT ALL, but I just wanted quick access to the earth three-way toggle switch where I could perform A/B testing of the various earth ground settings it offered. One can go straight to the 3rd prong to the mains, or float it, or optically isolate it. I prefer to float it myself, which may not work for everyone! But the options here are aplenty.
The Loading options: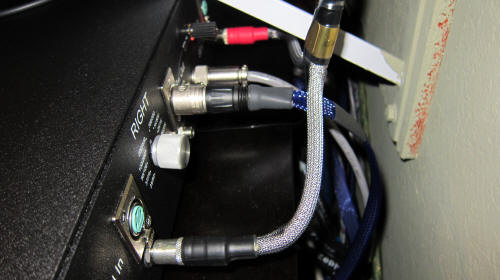 The Connection options: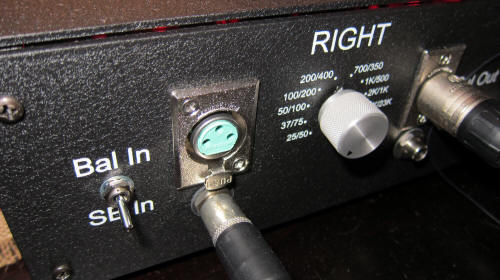 I wish my tonearm were wired for balanced—but I understand that there aren't many phonostages that really take advantage of this (cartridges are unique here in which they're naturally a balanced device) so the unit is configured for SE in, and balanced out (so that naturally gave me double the gain there) but hopefully some day I may get to experiment with a fully balanced phonostage. Imagine being able to remotely connect the cartridge to the phono stage from a far distance and have it not pick up ANY noise! Talk about awesome!
So, there you have it. The LKV Veros One is now the holy grail of phonostages, in my opinion, and I implore you to try one if you haven't already, there is definitely something you are missing from your system if you haven't.
Thanks for listening. Pete Davey
Veros One
Retail: $6500
LKV Research
http://www.lkvresearch.com
Oh, for the propellerheads that want to know all of the speccs, here they are in their glory straight from the source:
Available Gain Levels - Balanced Output:
Balanced Input/Output 60 dB Gain:
Total Harmonic Distortion (2V out): <0.006%

Frequency response: +/- 0.1 dB from 20Hz to 50kHz

Signal to Noise Ratio (inputs shorted, Ref 0.5 mV input, 20 to 20KHz, unweighted): better than 61.5dB.

Crosstalk L-R and R-L (at 10kHz): -90dB Clipping (1% THD) occurs at 20 V output. Headroom: 32dB (20Hz, 1kHz, and 20Khz)
Available Gain Levels - Single Ended Output:
Single Ended Input/Output, 62 dB Gain:
Total Harmonic Distortion (1V out): <0.009%

Frequency response: +/- 0.1 dB from 20 Hz to 50kHz.

Signal to Noise Ratio (inputs shorted, Ref 0.5mV input, 20 to 20kHz, unweighted): better than 61 dB.

Crosstalk L-R and R-L at 10kHz: -90 dB

Clipping (1% THD) occurs at 9V output.

Headroom: 26dB (20Hz, 1kHz, 20kHz).
Single Ended Input/Output , 42 dB Gain:
Total Harmonic Distortion (1V out): less than 0.009%

Frequency response: +/- 0.1 dB from 20Hz to 50kHz.

Signal to Noise Ratio (inputs shorted, Ref 0.5mV input, 20 to 20kHz, unweighted): better than 61dB.

Crosstalk L-R and R-L at 10kHz: -90dB

Clipping (1% THD) occurs at 9V output.

Headroom: 26dB (20Hz, 1k Hz, 20kHz). .
Main Phono Amp Box:
Weight - 10 Lbs

Dimensions – 17W x 13D x 4H
Power Supply Box:
Weight - 7 Lbs.

Dimensions - 6W x 13D x 4H