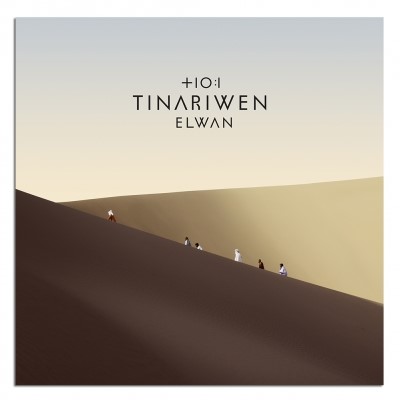 Tinariwen, Elwan
(ANTI- 87467-1, 2-LP set $19.98 through Amazon)
Reviewing contemporary music is often merely a matter of describing a hybrid. "Their music is a cross between Gwar and the first three Partridge Family LPs." "This latest album blends grindcore and dubstep with Texas swing." You can communicate the essence of a performer by mentioning two or more decidedly different types of music and probably manage to get the idea across to your reader through mere words.
Well, try this hybrid out for size: Mississippi Delta blues and Tuareg folk music from Mali. On paper, it makes a lot of sense. If it doesn't, imagine a scenario where you're a Western tourist who has just crossed the Saharan desert by caravan, somewhere near the border of Mali and Algeria, and you happen upon a small village where there's a small music club featuring a bunch of local bands—and it's Son House night. Do you go in? Of course you do! A few minutes later you're inside, having a drink, and about a dozen musicians climb onto the stage with an assortment of traditional folk instruments, percussion mostly, but a couple of them have electric guitars and they start wailing as if they spent their entire lives listening to Carlos Santana, Jimi Hendrix and even Elvis Presley.
Welcome to the potent, earthy and immensely exciting sound of Tishoumaren, a musical genre that deftly combines electric blues with North African musical styles. This musical genre emerged amid the violent political climates in the region after colonial powers left the Sahara; it's often just called "guitar music" by the people who live there. It's protest music in a way, full of anger and sorrow about the way things used to be and the way things are right now. But it's also relentlessly bad-ass—the visceral impact of it the first time you listen will stick in your memory.
No one does Tishoumaren with more confidence and authority than Tinariwen. Formed way back in 1979, this revolving group of Taureg musicians gained a huge following across Northern Africa as they moved back and forth from Mali and Algeria due to the Toureg Rebellion throughout the 1990s. Their popularity spread into Europe and the rest of the world after their landmark 2001 album The Radio Tisdas Sessions and their extensive tour to support that album. In 2012, their album Tassili won a Grammy for Best World Music Album. Despite some changes in the leadership of the band due to chronic political turmoil back home, not to mention a couple of untimely passings, Tinariwen is back with Elwan, a stunning album that seems to encapsulate all of the hard lessons that have been learned over the last 38 years.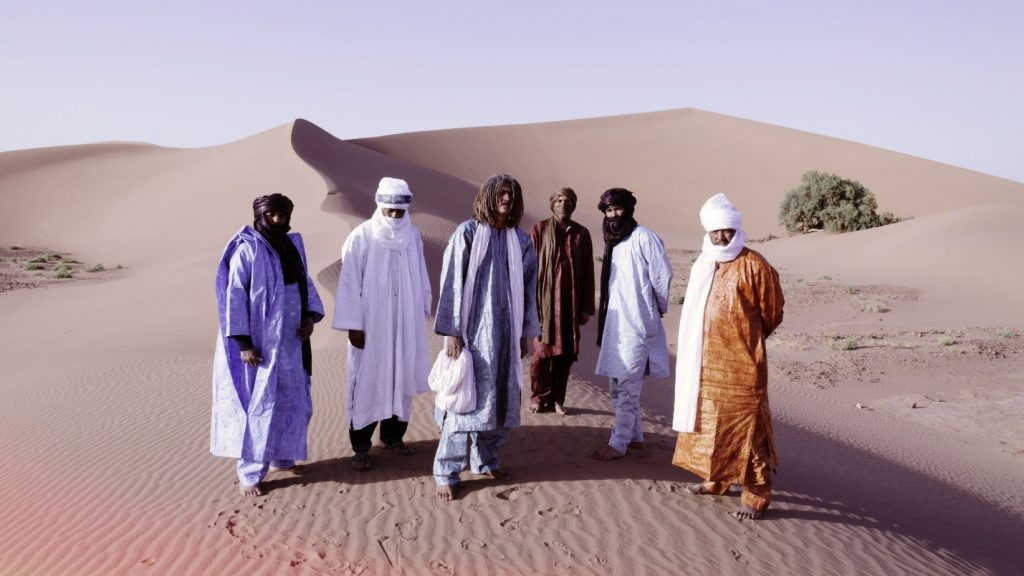 Elwan translates to "The Elephants," and each of these eleven songs moves to the same measured and powerful cadence as those majestic creatures. The electric and acoustic guitars swirl in a circular motion, and the individual riffs that sound like they might be stolen from performers as diverse as Catfish Collins, Jimmy Page, and even George Thorogood. The guitars, in other words, firmly embrace the blues side of this hybrid. Even the bass guitar might remind you of Tina Weymouth's work during Talking Heads' polyrhythmic phase, solid and danceable and yet somewhat minimalist. The voices, however, are firmly from African folk traditions, gruff and angry and a little battle-weary and based in traditional call-and-response patterns. The percussion is the bridge between these two words—it's performed on traditional hand drums and the calabash sits in for any type of cymbal or hi-hat—and yet the rhythms are often guided by Western influences, the most common coming straight from Bo Diddley.
This all settles into a universal groove that is uncommonly rich and full of feeling. But you won't discover the depth of Elwan until you dig into the lyrics, which are presented in both Taureg and English. Poetic and vivid, they evolve from exotic circumstances and float in the air until they gel and settle into our minds, understood even halfway around the world. Particularly striking are the recurring passages where soldiers dream of a simple and peaceful time where they can find a woman to love and marry. In "Talyat (Girl)," a homesick rebel sings:
If I see a light-skinned girl with blossoming face coming out of her tent,
Dressed in a robe that I know well,
My soul will want to talk to her.
And I will want to go to her, with heart sincere,
She will not hide from me anything her eyes have seen.
Less romantic but equally fervent are the more political songs that discuss the future of the Taureg people and how they will survive, with songs such as "Imidiwan N-Akall-In (Friends from My Own Land) lamenting the results of decades of strife:
All that's left is a groaning land full of old people and children
Oh my brothers! You're on the wrong path.
What's the use of blood ties?
Our land is moaning, full of the old and of children.
In other words, singer/songwriters Abdallah ag Alhousseyni and Ibrahim ag Alhabib are singing the blues. They are at the ol' crossroads, and they want to know which direction to take. The perspective is fresh, but the tears are ancient.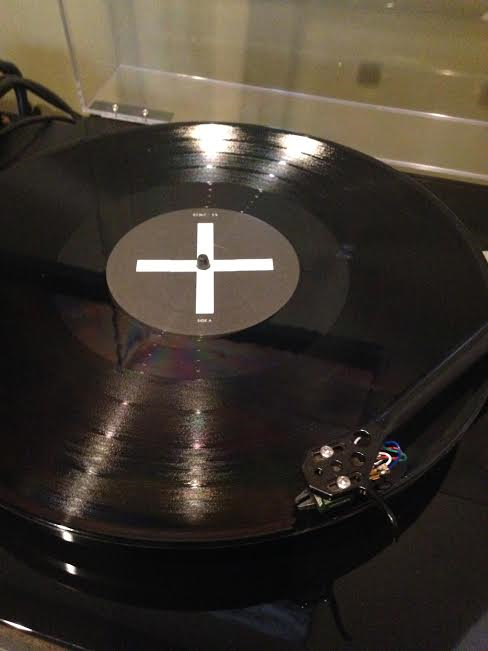 Buying Elwan on vinyl is a treat, and for a couple of reasons. First of all, it's a three-sided two-LP set, which means that side D is stamped blank. I haven't seen this in a while. ANTI- Records chose not to cram all the tracks on a single LP, which probably would have compromised the sound quality. Then again, they chose not to stretch this music out to four sides just to pad everything out—Elwan is exactly this long, and it is exactly these 11 tracks. No more, no less. This is a big deal because most two-LP sets cost $30 these days and most single LPs run $20 or so. You're getting the last three songs for free!
Second, it sounds magnificent. Back in the late '80s I was deeply into the new African music that was flowing into the US—my old King Sunny Ade albums and Mick Fleetwood's The Visitor are still part of my normal rotation. Much of that music was recorded on the cheap, in studios throughout Africa, with the richness of the rhythms often muted by small budgets even though the huge hearts that made such music spoke much louder than the production values.
This album, however, was produced in a way that totally befits a crowning achievement from influential musicians. You can hear every detail, every emotion in this incredible music. This is uncompromising music in every way; it is by far the most intriguing album I've heard in this young year.