LP Gear is an online vendor of analogue products and accessories based in Nevada. After spending few moments browsing their vast array of offerings, I began to think of LP Gear as the Amazon of vinyl. Unlike other on-line analogue vendors, however, LP Gear has researched, developed, and marketed their own brand of products beginning with the Vessel line of moving magnet phono cartridges.
My long-term reference cartridge is a Linn Adikt ($350) The Adikt is produced to Linn's specifications by Goldring and supplied as standard equipment for every new LP12 turntable. The Adikt most certainly gives new Sondek customers many hours satisfaction before they have the urge to upgrade. My Adikt has performed admirably through two turntables; a vintage Linn Axis, and for the last year, a Pioneer PLX-1000.
Before proceeding further, I must explain about the importance of experience when installing a new phono cartridge. I have the good fortune to count some veteran vinyl enthusiasts among my friends who have mentored me through the delicate process of installing a new phono cartridge. If you feel less than confident about the procedure, I urge you to seek the help of a respected dealer. An improperly installed phono cartridge can ruin your investment and records. In any case a tracking force gauge and alignment protractor are essential tools for anyone with a turntable. Another useful tool is a test and burn-in record such as the Cardas Frequency Sweep. The record has locked grooves of pink noise for lateral and vertical workouts. Think of it as boot camp for getting your new cartridge in shape.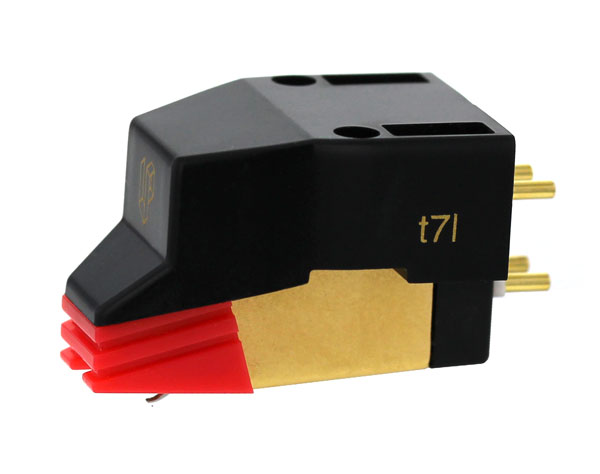 The LP Gear Vessel A3SV ($260) is moving magnet cartridge with a super vivid diamond stylus on an aluminum cantilever. Output is rated at 2.5 mV, which is less than my Adikt's 6.5 mV. Tracking force is specified at 2.0 grams. The A3SV has a mass of 6 grams, which is one gram lighter than the Adikt. LP Gear worked in conjunction with expert cartridge engineers from Japan to voice every aspect of the Vessel's performance. Final evaluations were determined after many hours and listening and beta testing. The interesting aspect of the Vessel is that the A3SV can be upgraded to the next level of performance by replacing the stylus with that of the next model, an experiment to be explored in the near future.
Although I listened to a large number of LPs, my notes are restricted to the best sounding records with the best music in my collection. Vinyl enthusiasts know that good sounding records don't often go hand in hand with good sounding music. Beethoven's Klavierkonzert No. 5 "Emperor," as performed by Wilhelm Kempff and the Berliner Philharmoniker conducted by Ferdinand Leitner on Deutsche Grammophon, fits our criteria quite well. Side 2 of this VG+ record begins with the second movement, "Adagio un poco mosso." The surface noise was nearly imperceptible. Then the orchestra begins. I could hear more vibrato in the strings as if the stylus were tracking the micro modulations in the groove with more precision. As the piano played I could sense a halo of overtones from each note, and the orchestra was imbued with greater depth and transparency. About halfway through the movement, the pianist begins an amazing bell-like trill with the right hand. The dynamic contrast between the intense series of repeated notes of the pianist and floating sheet of sound by the orchestra was captivating and sublime.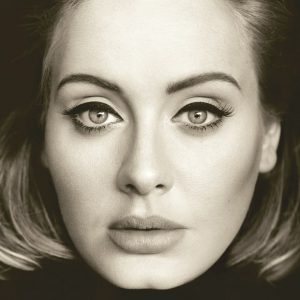 Next up was brand new sealed copy of Adele's 25. If you don't already know this, Ms. Adele is a long time lover of LPs, and great care was taken during the recording and mastering of the music to produce an outstanding analogue result. The song "Send My Love (To Your New Lover)" features Adele singing against layers of her overdubbed backing vocals. Again, surface noise was nearly nonexistent and the A3SV sorted out the many voices and layers with utmost clarity and coherence across a deep arch of space. This song leads into "I Miss You" with its very low bass pulse, organ, and eerily reverberant voices. The mid tempo song seems equally influenced by Lorde and the Haunted Mansion ride at Disneyland. Voices emerge from shadows while bass drum and descending organ notes propel forward. A triangle flutters light like a firefly in the darkness of night. "Million Years Ago" is bossa nova influence ballad with guitar and voice. The LP cartridge did a exemplary job of tracing the shape and color of Adele's extraordinary voice and transmitted true emotion.
I have a good copy of Elton John's Goodbye Yellow Brick Road. I occasionally bring it out because I enjoy the classic rock suite of "Funeral for a Friend/Love Lies Bleeding." I was again impressed by the way A3SV ignored the surface noise of this well played record and focused on the music. The synthesizer tones sound dated, but the work still motivates me out of the seat to play along with air guitar. When the track transitioned to "Candle in the Wind" I noticed tube-like levels of harmony and dimensionality in the backing vocals. (I always lift after that song.)
"Little King of Everything" from How Will the Wolf Survive? by Los Lobos is an acoustic gem that the A3SV shone every facet. Guitars, guitarron, and mandolin garnered great presence and very impressive image coherence. The instruments sounded remarkably in the room rather than in the speakers.
Side B of Pat Martino's 1977 LP Exit is perfect from beginning to end. (I never lift.) The superb musicianship, song sequence, recording, and LP production are of the highest order in my opinion. "Days of Wine and Roses" begins the side. Pat's nimble fingers glide across the fretboard, and he deftly picks out certain notes with more force for dynamic effect. The A3SV excels at illuminating subtle dynamic shifts of musician's art and interplay. Cymbals pinged with realism and cascading overtones. Bass rolled deep and true.
My near mint copy of Buena Vista Social Club never fails to evoke warm nostalgia. I have been fortunate to witness this music live and on some elite turntable rigs. Could the A3SV show me something I haven't heard before? Side D track 2 "Murmullo (Whisper)" is a soft ballad that showcases the velvety voice of the late Ibrahim Ferrer. I noted how each musician cast a solid image within a soundstage that occupied the forefront of my listening room. The song leads into the danzon "Buena Vista Social Club" with a very definite downbeat that I was previously unaware of. Piano sounded vibrant with long decays from the left hand's low notes. Soon I was completely caught up in the music without a second thought of audio stuff.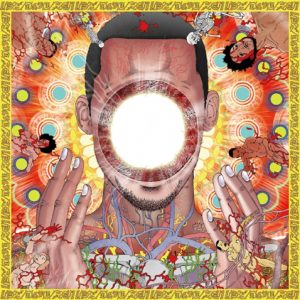 Finally, I played "Tesla" by Flying Lotus from the album You're Dead. The Miles Davis inspired track features Herbie Hancock on keyboards and rousing bass performance by Thunder Cat. The A3SV rendered this densely layered music like virtual reality headset. I could hear sound textures and musical images all around me and appreciate the confluence of computers and real musicians.
All in all, I've described the LP Gear A3SV as a serious contender for Rookie of the Year in the $300 moving magnet cartridge category. The cartridge excels at suppressing surface noise while drawing out details and musical goodness from a wide range of styles and record conditions. My only concern would be the LP Gear's low output, which operated at the C7R's minimum 2.5mv input sensitivity. I ran my Bel Canto C7R's volume setting near 85% and above for normal listening levels, and worried about preserving headroom during dynamic peaks.
Replacing the trusty Linn on the tone arm yielded a warmer romantic perspective than the A3SV's addictive precision and clarity. On the aforementioned Beethoven piano concerto, the Linn produced more drive with emphasis on bass, cellos, and violas. The piano image spanned the forefront of the sound space. With the A3SV, the entire orchestra was rendered with balance, and a solid piano image occupied space just behind the plane of the speakers. Individual notes resonated clearly and decayed into stillness, in contrast to the Adikt's lingering residue of surface noise.
As I close this review, I've dusted off some LP's from the old family collection, because they remind me of my late father – he is the reason I care at all about sound or music. There are many variables in my system, but I believe the Vessel A3SV is most responsible for drawing me closer to the music and the bittersweet tears of nostalgia currently forming in my eyes.
Well done LP Gear, well done. 
Vessel A3SV Cartridge
Price:  USD $260
Manufacturer:
LP Gear