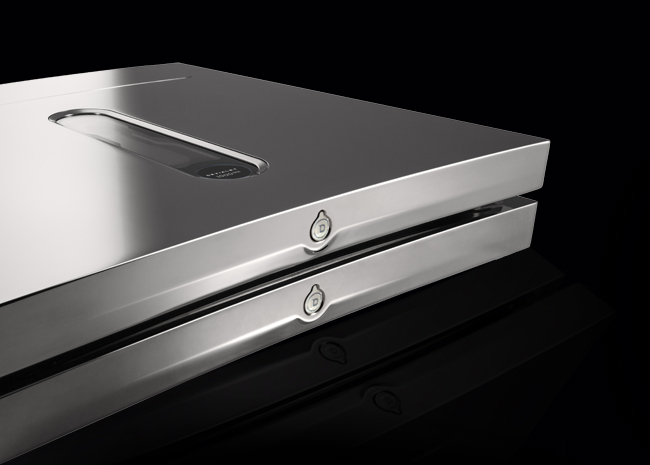 This is the third in my series of reviews on the Devialet product line. Please see my commentary on the Devialet Expert 400 and Devialet Expert 800 by just clicking on the model number. Devialet has now introduced their latest generation of product called the Devialet Expert Pro series that will replace the Expert series. The Devialet Expert 1000 Pro model that is reviewed here is now the new flagship replacing the Expert 800.
All are integrated amplifiers if you go by the standard definition, but the term "integrated" does not seem appropriate. All are extremely sophisticated designs with cutting edge engineering, superb ergonomics and world class performance.
Devialet has offered an upgrade program so that legacy Expert models can be retrofitted to the new Expert Pro 130, 220, 440, and 1000. Please see the Devialet website for all specifications and the various details of the upgrade program. I will discuss the enhancements that the Expert Pro series can offer later in the review.
The technology and feature set behind all of these Devialet models has been quite impressive from the very beginning. As an integrated solution, you get the basic functions that mainstream separate audio components can also provide: preamplifier, amplifier, DAC, streamer, and phono stage. 
You name it and you can connect it, with very few exceptions. This includes turntables, tuners, CD/SACD players, speakers, subwoofers, music servers, televisions, computers, smartphones, tablets, NAS, Wi-Fi, and Ethernet. The 1000 Pro is truly a one component solution. Some audiophiles would label this a "lifestyle" product and sneer. I would argue otherwise.
In the past, I have expressed my admiration for the overall package that Devialet can deliver, but the 1000 Pro might just be the model to finally convince the toughest of audiophile naysayers. When it comes to sound, I have also been exuberant in my praise, but I continued to use the term "different" in my prior reviews. "Different" might still seem fitting, but now I am leaning more towards "better" as the proper descriptive.
Review System
Magico Q7 Speakers
Sonus Faber Stradivari Speakers
Pass Labs X350.8 Stereo Amplifier
Pass Labs XP-30 Preamplifier
Audio Research Reference 6 Preamplifier
Devialet Expert 1000 Pro Integrated Amplifier
Esoteric F-05 Integrated Amplifier
REL G25 Subwoofers
Playback Designs MPS-5 SACD/CD Player
Esoteric K-01X SACD/CD Player
Oppo BDP-105D SACD/CD Player
Aurender N10 Music Server
Synergistic Research Element CTS Cable Throughout
Rix Rax Hoodoo Component Rack
Magico QPod Footers
Caveat Emptor
System synergy and personal taste are critical when evaluating high-end audio products. This review is based on my subjective requirements, my subjective ears, my specific system and my specific listening room. This combination is only one data point of many that exist out there for these components. Please consider my comments and analysis appropriately.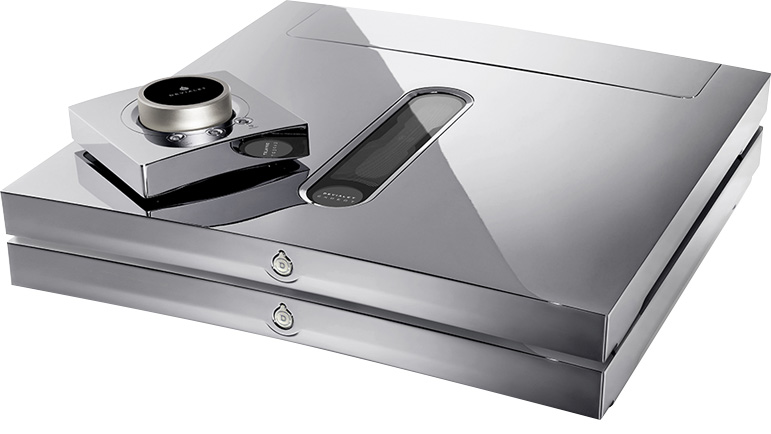 Design
The Devialet Expert 1000 Pro builds on the past and yet shines brightly with a very thoughtful and exciting vision for the future. Let's take a look at the basic design and some of the key building blocks from past Expert models. We will then explore what is to come with the Devialet Pro lineup.
It's important to understand that the Devialet architecture is both hardware and software driven. This allows for sound performance to be modified and improved as new firmware is rolled out. This also affords additional flexibility to modify or add to the current feature set.
The flagship Devialet 1000 Pro is a two chassis design.  Overall dimensions are 400mm (W) x 400mm (D) x 40mm (H) or approximately 15.75 inches x 15.75 inches x 1.575 inches per chassis. Weight is 9.5 kg or approximately 22 pounds per chassis. Power is rated at 1000 Watts RMS at 6 ohms. The signal to noise ratio at 130 watts and 6 ohms is rated at an impressive 133dB with a Total Harmonic Distortion (THD) of 00025% at -112dB. 
For primary amplification, Devialet uses their ADH® (Analog Digital Hybrid) technology. This is a patented hybrid circuit design that implements both Class A and Class D in parallel. Devialet claims that the musicality of Class A (voltage control) and the efficiency of class D (current output) takes the best of both circuit topologies. Please see the "New Devialet Pro Enhancements" section below for more ADH® information specific to the Pro lineup.
The 1000 Pro offers an excellent mix of inputs and outputs. Network access is possible through an Ethernet connection or via the Devialet AIR® application for wireless connectivity. The AIR® application needs to be installed on your PC or Mac. Additional inputs include Asynchronous USB, TosLink, Coax, and AES/EBU. It is also possible to change a Coax input into an output and also change the USB port to an output. This might come in handy when trying to digitize vinyl. Analog inputs include one pair of single-ended line level and one pair of single-ended phono. Balanced inputs are not provided.
All inputs are processed in the digital domain. Analog inputs are converted to digital via the internal ADC (Burr-Brown PCM4202). You can select a sample rate of 96kHz or 192kHz for this conversion. Digital inputs include Coax and AES/EBU. Both support PCM up to 24-bit/192kHz and are up sampled to 384kHz. For DSD playback, the Devialet feature called MAT® (Minimal Arithmetic Transform) DSD Engine technology converts the DSD format into an internal native PCM 40-bit/ 384 kHz format.

Devialet Expert Legacy Features
Legacy features from past Devialet models are still important building blocks for the new Devialet Pro series. This includes the following:
Configurator
The Devialet Configurator is an online tool that allows the user to set up all inputs and outputs. The configuration is then saved to a SD card and then placed in each module for implementation and playback. Multiple configurations can be saved online or on multiple SD cards for future use or comparison. The Configurator also allows you to upgrade to the latest firmware and to evolve single chassis configurations to two chassis configurations (ex.- from the Devialet 220 Pro to the Devialet 420 Pro).
SAM® (Speaker Active Matching)
SAM® software is specific to each speaker brand and model and is designed to address time delays and frequency response errors for frequencies under 200 Hz. SAM® V2 is now available and supports the most complex speaker designs including those with multiple passive radiators. SAM® V2 is now available for over 700 speakers and the list is growing daily.
MAT® (Minimal Arithmetic Transform)
For DSD playback, MAT® DSD Engine technology converts the DSD format into an internal native PCM 40-bits / 384 kHz format. Using 15-bit perfect additions (no multiplication, no storage), the MAT® algorithm performs a 128 taps, linear phase FIR (Finite Impulse Response) digital filter ensuring the conversion of the DSD format into an internal native PCM format.
AIR® (Asynchronous Intelligent Router)
AIR® allows streaming to a Devialet via a Wi-Fi network. In order to stream, the Devialet AIR® Mac OS, or WINDOWS application must be downloaded to your computer from the Devialet website and configured on the Configuration tool.
RAM® (Record Active Matching)
For vinyl playback, RAM® allows you to change equalization curves and other parameters (mixing mode, level) to adapt the Devialet phono stage to each specific vinyl record—all on the fly. This includes the following equalization curves: RIAA 1953, RIAA 1976, NAB, RCA, COLUMBIA, EMI, AES, DECCA, L'OISEAU LYRE, TELEFUNKEN, CAPITOL, MGM, and ESOTERIC.
Phono Stage Options
The phono stage is impressive. You get plenty of flexibility to manage your unique cartridge settings and needs with moving magnet and moving coil cartridges both being supported. You also have stereo and mono settings along with a wide range of resistive and capacitive loading alternatives (up to 256 combinations). To my knowledge, this level of adaptability and sophistication is unique for integrated amplifiers.
Subwoofer Options
Like the phono section, subwoofer options are also quite advanced. You can set up analog outputs for one or two subwoofers with a mix of mono, left, or right channels. Filters can be set at full range, low pass or high pass with cut off frequencies of 10Hz to 10,000Hz. Filters can also be set to first, second, third, or fourth order. Delay settings of up to 20,000 microseconds are also provided.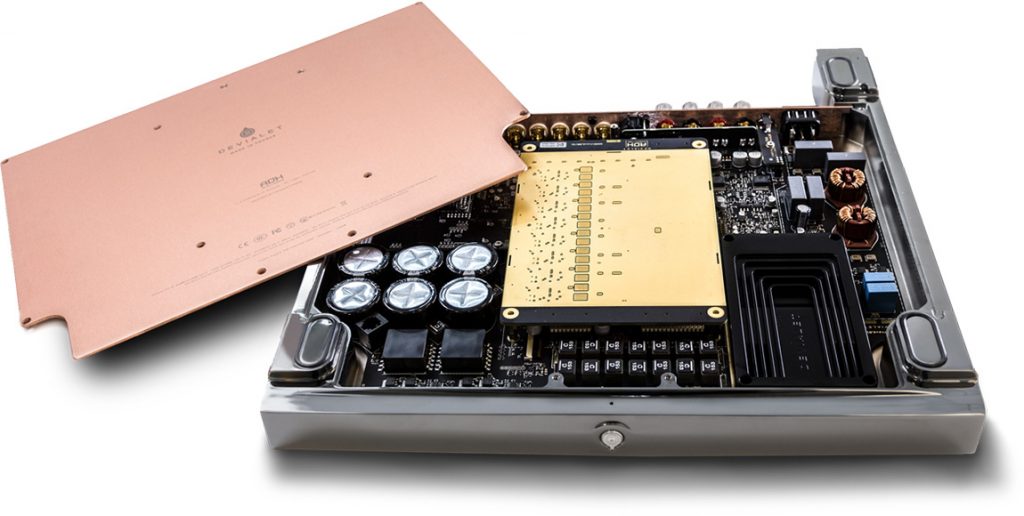 New Devialet Pro Enhancements
The hardware and software platform has now moved from V5 to V6 with the Devialet Pro series. ADH® has been redesigned and renamed ADH® Intelligence. These changes include the following upgrades:
New Class A
The Class A signal path has been simplified and shortened. The signal now crosses fewer silicon junctions and thus reduces total harmonic distortion (THD). In addition, zero current goes through the Class A circuit in standby mode for reducing the power consumption of the system. The Class A circuit has also been improved from 8-bits to 10-bits (or 1024 levels instead of 256), multiplying the precision of the ADH's core control by four.
New Class D
Utilizing the new Class D circuit introduced exclusively in the limited production Devialet L'Original d'Atelier model, the 1000 Pro is capable of effectively 50% more power transmission and without any size variation. There is also an increase from 12 to 14 filters per channel which achieves additional gain and performance.
New DAC Magic Wire®
The DAC section for the 1000 Pro is called the DAC Magic Wire® and utilizes the Texas Instrument PCM1792. Performance for DAC Magic Wire® is improved by more than 6dB (THD < 0.0001%) and the noise floor has been lowered by 2.5dB. Fewer transistors have also been used to simplify the circuit design and guarantee the most accurate reproduction of the source material.
New Power Supply
In addition to reaching 4000W of peak power on the 1000 Pro (formerly 3000W on the Expert 800), the new power supply improves the local decoupling from the mains network by 15dB. Load transients are also handled 2x faster. These changes result in improved resolution, speed and dynamics.  
New Thermal Management
The heat dissipation is 2x faster on the Expert 1000 Pro. This is primarily due to a heat exchange surface that is 2.5x larger and a new 2.4kg bottom plate made of pure copper. The printed circuit board's copper thickness has been doubled with six layers of 70μ copper gold plating for minimized thermal loss and increased efficiency. There is also improved thermal coupling of the power transistors. 
New Operating System in 2017
Devialet will introduce a new Devialet OS in 2017 for the Pro product line. This free upgrade will include a new operating system board and will also open the path for UPnP/DNLA and Bluetooth® functionality. Also planned for 2017 is a software update that will allow Devialet Phantom speakers and Devialet Expert integrated amps to function on the same network.
Aftermarket Power Cords and Digital Links
The 1000 Pro comes with an upgraded pair of Audioquest NRG-X3 power cords. One power cord is needed for each chassis. I found the Audioquest to be significantly better than the off the shelf power cords that came with the Expert 800. I could spend an entire review on this, but let's just say that improvements were there on virtually every audiophile variable. 
However, I still preferred the Synergistic Research Atmosphere and Element CTS power cords. The Marigo Iridium power cords were also a top contender. Bottom line, your specific taste may dictate the final decision, but power cords can make a difference with all the Devialet models.
Lastly, the 1000 Pro comes with an upgraded digital link between the two chassis.  The Expert 800 utilizes a digital link made by Crystal Cable.  The 1000 Pro utilizes a digital link made by Audioquest.  Again, this is an individual preference and system specific thing, but I liked the Audioquest. I heard slightly more transparency and additional weight, but it was a close call.  Yep, as usual, everything matters. More fun stuff to play with.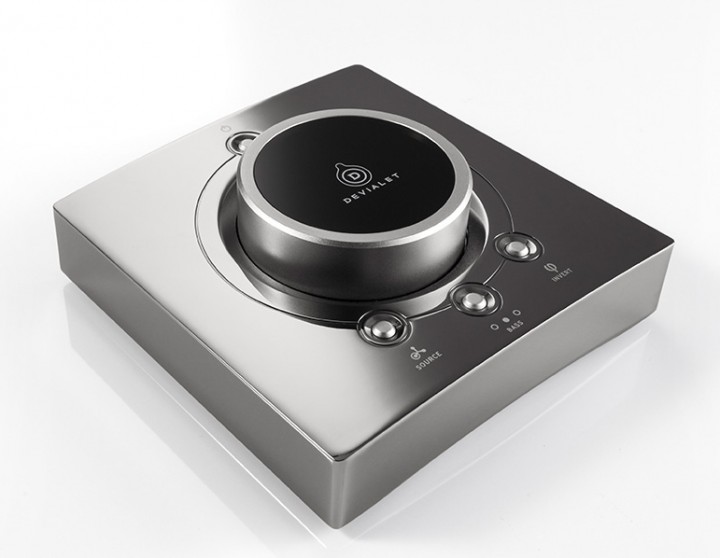 Devialet Remote Control - A Revisit
I would be remiss if I did not mention the Devialet Remote Control. The remote has not changed for any of the three Devialet models that I have reviewed, but I said very little in the past on this subject. It is time to speak up. It's that cool!
At first I found it a little clunky and awkward. Probably just my reaction to how different it looks and feels from other remotes that I have experienced. In very little time, I became addicted to the controls and flexibility. When I switched to other remotes, I found myself extremely frustrated.
The remote has the following dimensions: 114mm (W) x 114mm (D) x 43mm (H) or approximately 4.5 inches x 4.5 inches x 1.7 inches respectively. Milled out of a solid block of aluminum and finished in dark chrome to match the Expert chassis, it weighs in at about 568g or about 1.25 lbs. (without the required two AAA batteries).
It also has several programmable functions that can be set with the Configuration tool. Power and Source each have a dedicated control button, but the following programmable functions can be set on either of the remaining two buttons: Phase, Balance, Mute, Subsonic Filter, and SAM®. For example, this makes it quite easy to evaluate SAM® - turning it on and off from your listening position.
I really love the omni-directional radio functionality. There is no pairing required. There is no pointing involved. The circular volume control is highly sensitive and easy to manipulate. But what really floats my boat is just sitting back and not worrying about pointing—especially when adjusting the volume.
I can shut my eyes and place my head back on the headrest, lay the remote in my lap, and without hardly making a move, blindly change the gain from track to track depending on the recording and my mood. The volume wheel is easy to find by touch and if the phone rings there is no scrambling. Just quickly feel for the mute button and stop the music. It might be nice to have a display with volume and source info, but other than that, could life be any easier?
Sound
The new flagship Devialet Expert 1000 Pro had me emotionally engaged from the very first listening session. Compared to the former flagship Devialet Expert 800, there was an immediate sense of additional weight and dimensionality at all frequencies. I was still hearing all the speed and detail that had my head spinning during my original Expert 800 review, but now there was a more rounded and natural layering to the presentation. 
Harmonics, Harmonics, Harmonics! I dare those "digi-phobes" who claim that "they always know a digital amplifier when they hear it" to take a real serious listen to the 1000 Pro. You might just be surprised. The 1000 Pro is as full flavored and seductive as many of the very best analog components.
There is no false sense of warmth or thickening. It's all just as smooth and calm as your mother's soothing voice. BTW, just to be accurate, remember that the 1000 Pro is a Class A/D hybrid via the Devialet ADH® technology—not a pure Class D. As in most cases, I think that Class A played an important role in the sound that I was hearing.
Back to my listening room. For some strange reason, there has been a definite increase in requests and visits from local audiophile buds. The word is spreading. No longer do I see those looks of deep concentration and critique. Now all I get are huge smiles and praise for the astonishing musicality.
Yes, we discuss the audiophile check list when absolutely necessary, but with the 1000 Pro, it rarely seems absolutely necessary. You just take it all in and enjoy. For review sake though, lets dive in anyway.
Again, the level of speed and detail is second to none. I can hear deep into the soundstage like few if any other components. There is a sense of air and ambiance that is quite compelling. Micro and macro dynamics are superb. All of this was true of the Expert 400 and Expert 800, but now we have that added touch of liquidity.
Bass performance is still state of the art and a clear benchmark in my room for both the Magico Q7 and Sonus Faber Stradivari speakers. You gotta love all the bottom end grunt and muscle, yet no overhang or bloat. Be prepared to have family members come by and ask why the walls are shaking or if Jurassic Park is on the flat screen.
Mids are wonderfully layered with plenty of proper bloom and purity, especially with female and male vocals. Highs have a lifelike immediacy with an addictive balance of appropriate shimmer and color. With my Sonus Faber Stradivari speakers, I have never heard strings and woodwinds sound so delicious and real.
All in all, a brilliant and exemplary level of sound reproduction. This is one of those few components that will have you up all night listening to your entire library again. You have to wonder what's next.
SAM® & Bass Performance
A few more comments about SAM® and bass performance. Devialet has yet to provide SAM® software for the original Q7 speakers. Up until now, I have never been able to evaluate SAM®. The good news is that SAM® is available for the Q7 MK II and on the waiting list for the original Q7. Even without SAM®, the original Q7 speakers never sounded better in the lower frequencies. 1000 watts was clearly pushing them to an astonishing level of performance. Tight and detailed with reference levels of slam and power.
I have recently acquired the Sonus Faber Stradivari speakers. The ability to alternate between two speakers can be very educational when evaluating other components. Both the Q7's and Strads are classics in my humble opinion but are obviously at different points on the analytical verses musical curve. This makes for an even better perspective.
SAM® is available for the Strads, so I loaded it up on the 1000 Pro and took a seat. Depending on the specific speaker, comments on the Internet are all over the map for SAM®, so I was a bit curious. For the Strads, all I can say is wow! I thought I had a huge extended soundstage before, but now everything just opened up and blossomed.
As advertised, frequency response from top to bottom seemed more linear and yet more energized. Nothing stood out—it was just one big bold statement that pleasantly surprised me. Bass was especially engaging.  There was a certain correctness and accuracy that is difficult to articulate—but you know it when you hear it. Well worth investigating for your own set up. Stellar stuff!    
Music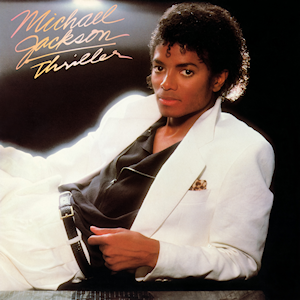 Michael Jackson, Thriller (DSD64)
Thriller was released in 1982 on the Epic Records label. Produced by the renowned Quincy Jones, it remains the world's best selling album with sales in excess of 65 million and certified at 32x multi-platinum. It also won eight Grammy awards in 1984 including Album of the Year. Seven singles reached the top 10 on the Billboard 100 chart. 
My favorite cut is "Billie Jean". From the opening beat and guitar licks, you know that this is something special. The room is filled from top to bottom and beyond the walls with musical chaos and sound. Tough not to get out of your listening seat and begin your best moonwalk. Obviously, this is pure multi-track pop, so if you are looking for sound stage width and depth to critique, forget about it. With the 1000 Pro and the DSD64 format, you get a level of power and excitement that well exceeds earlier experiences. Compared to the CD, there is no digital edge or sizzle, just killer dynamics and rhythmic vitality. Definitely one of my top 10 downloads. The 1000 Pro truly delivers!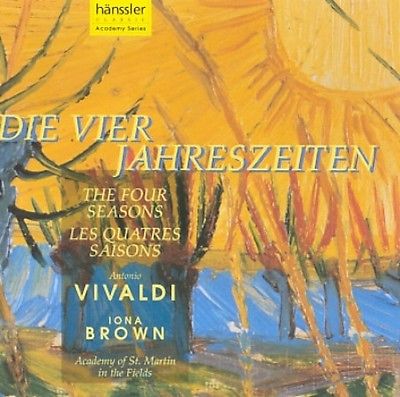 Vivaldi, The Four Seasons – Iona Brown & Academy of St. Martin in the Fields (CD)
I will admit to owning close to a dozen versions of The Four Seasons from various artists and labels. Recorded at the excellent Henry Wood Hall in London and released on the Hanssler label in 1995, this effort by Iona Brown and the Academy of St. Martin is an absolute gem. Penned and published by Vivaldi in 1723, this glorious escapade is a delightful and endearing musical testament to each season of the year.
I bring you back to the word "harmonics". When you have a large group of strings projecting into your listening room, you often just get a glassy thin wall of sound. This more than not happens with digital but I have LPs that demonstrate the same problem. Via the 1000 Pro, this recording provides the harmonics and proper timbre that will have you soon wishing for more from your entire symphony orchestra collection. Lush and effortless, the violins are fully fleshed out and clearly defined. The lifelike attack will dazzle you. Again, a real eye opener when it comes to digital.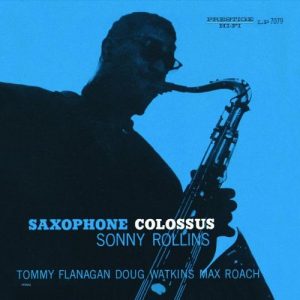 Sonny Rollins, Saxophone Colossus (FLAC 192/24)
Another Rudy Van Gelder and Bob Weinstock produced masterpiece, Saxophone Colossus was released in 1956 on the Prestige label. Many consider this one of the top 10 jazz records of all time and possibly the finest saxophone led jazz album ever made. Sonny Rollins is joined by an elite group of band members that includes Tommy Flanagan on piano, Doug Watkins on bass, and Max Roach on drums. 
"St. Thomas" is the track that grabs your attention. Historically a Sonny Rollins signature tune, the Devialet 1000 Pro brings out its very best. This FLAC 192/24 download has all the harmonic structure and tone of my DCC LP reissue. Beyond the transient speed and jump factor of Rollins on sax and the familiar Caribbean calypso melody, what really stands out for me is Max Roach on drums. Again, the 1000 Pro lays it all out beautifully as bass drum, high hat, tom tom and rim shots never sounded so real. Roach runs through a sequence of bursts that will have you laughing out loud in delight. Rollins versus Coltrane? Saxophone Colossus might just influence your vote.
Topics of Interest
Networking and streaming are high on everyone's list these days. From an industry perspective, it's still difficult to sort through all the standards and new technologies. Currently, there is very little consistency across most brands for what is supported in both the short and long term. This is an area that will still need time to settle down and crystallize.
I will continue to report on related topics as information is available from Devialet. I understand that these topics are extremely important to our readers. This includes updates and/or position statements on the Devialet Air®3 Beta program, UPnP/DNLA, Bluetooth®, Roon and the new Devialet OS planned for 2017. 
MQA (Master Quality Authenticated) is also gaining momentum as the rumors continue that subscription based music streaming service providers like Tidal may be converting their entire library. Warner Music Group, Universal and Sony are also in various stages of transcoding their catalogs.
Stay tuned as the future of high end audio, computer audio, networking and streaming all have  some big changes on the way. Devialet is in a position to play in all of these sandboxes. I am very excited to see what Devialet will deliver!
Final Thoughts on the Devialet Expert 1000 Pro
Well, what we have here is a superb example of what is possible when a firm commitment to innovation and design exceeds all expectations. Devialet has received over 60 industry awards since the roll out of the original D-Premier, yet the inspiration and allegiance to better sound and cutting edge features continues without any loss of momentum. Yes, there are plenty of awards and accolades from the mainstream press, but I still sense that many purists continue to push back and double down on their loyalty to all things analog—whether it be tubes or solid-state. The Devialet Expert 1000 Pro should finally convince those purists to reconsider. Highly recommended. A must audition.
Devialet Expert 1000 Pro
Price: $34,990 USD
Devialet
France: (33) 502-155-682
USA: (844) 975-6718