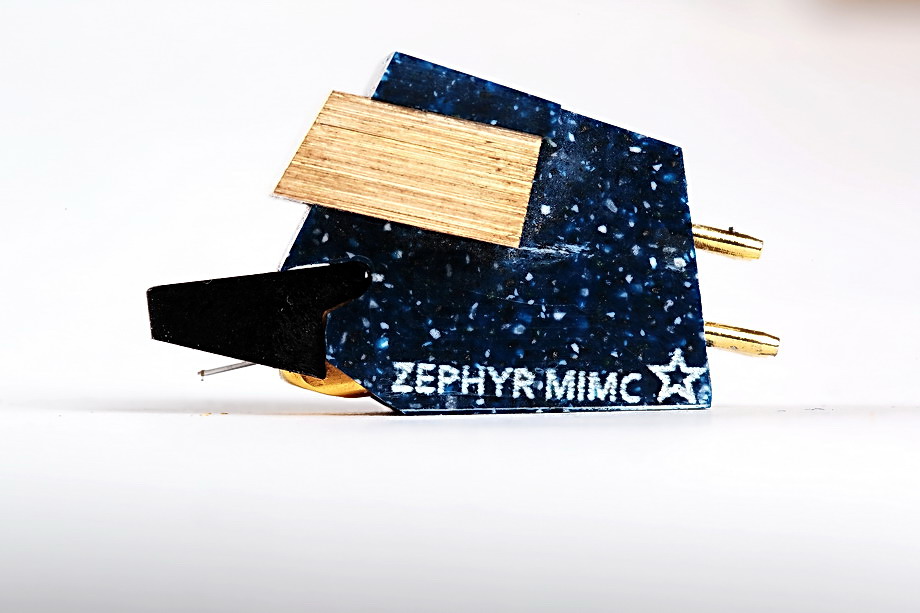 Soundsmith Zephyer MIMC Star Cartridge
The world's best turntables use Soundsmith because we've been designing and hand-building the world's best phono cartridges for more than thirty years.
It is a very clear statement. Placing it on top of company's home page can seem bit megalomaniac. Peter Ledermann though, the director and chief engineer of Soundsmith, has a good insight into what he does in comparison to what his competitors do. Objectively I can't really say that his cartridges are absolutely best because in every price range one can find other proposition that are equally good. But I have to admit that his products are among the best money he can get, and in some respects there are none (that I know) that could match Soundsmith's.
Soundsmith owes this to a particular design of its products. Since I already discussed that when reviewing model called Carmen (July 2016 | No. 147, POLISH), I shall repeat only what is necessary. Soundsmith cartridges are different than Moving Magnet (MM) and Moving Coil (MC) ones. This type is called Moving Iron; Soundsmith uses the company's name: Fixed Coil. This type of design is somewhat similar to the MM cartridge but instead of the moving magnets mounted on the cantilever it features a magnetized steel element (hence 'iron' in the name).
Eliminating heavy magnets translates into a reduction of the mass of the moving system. And this in turn brings many benefits, such as reduced tracking force without compromising trackability, faster rendering of the transient attack, and the extraction of micro information from the groove that usually is dampened in the suspension of the cantilever. It is also emphasized that much less energy returns from the record to the generator; You will find more information on the manufacturer's website in the article titled Fixed Coil vs. Moving Coil: Why make the jump to a different technology? [Accessed: March 06th 2017].
The MI cartridges offer also other important benefits, including stylus that is simple to replace after some accident or simply when it wears off. It can be replaced same way as in MM pickups, and the exchange cost is relatively small; let me remind you that when it comes to MC cartridges replacing a broken stylus might cost you as much as 75% of new cartridge's price. And for this American company after-sale service is as important as the sales themselves. Let's say that the reconstruction (a repair, restoration, etc.) of the Zephyr MIMC model that is under review, costs only $350.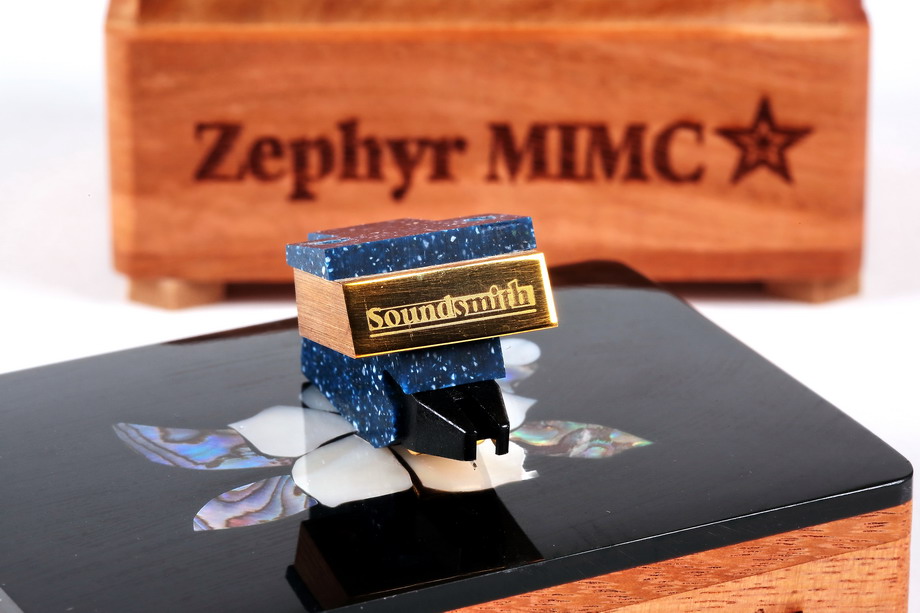 Zephyer MIMC Star
Peter Ledermann's adventure in the audio world started with audio equipment repairs, including products of Bang & Olufsen. In Alastair Philippe Wiper's monograph, The Art of Impossible. The Bang & Olufsen Design History (London 2015) you won't find any mention of that fact. Which should not come as a surprise, as the book is devoted to the design of this Danish company. Therefore, one will not find much about the ICEPower D amplifier modules either, which have become the basis of many of the famous third-party amplifiers. In the same way, the design of the B&O cartridges was at the base of the Soundsmith's. Today, apart from Soundsmith also Grado offers MI pickups.
MIMC is short for "Moving Iron for Moving Coil Preamps". Zephyr is therefore an MI-type pickup, but unlike the cheaper models that can be used with MM phonostages, the output voltage is 0.4V, making it similar to the MC type. The company recommends using a preamplifier with a gain of 58-64dB. This model, which weighs 10.27g, opens the MC series in Soundsmith's range and is the latest addition to its catalog. Manufacturer decided to use Contact Line (6 x 17μm) stylus, and a sapphire cantilever with a cut-out for the stylus cut with laser. Interior design makes Zephyr similar to the $4800 Sussurro model.
The Zephyr's compliance of 10μm / mN is rather low while its channel separation is exceptionally high—considerably higher than other cartridges, even the very expensive ones. This is one of the advantages of the design that Mr. Ledermann has perfected over the years. The second is an extremely low hum. I had hundreds of cartridges in my system and—I have to admit—this is one of the quietest ones. After listening to a few records, it turns out that it's doing something extra—I'll get back to that later.
The cartridge comes in a nice wooden box with an encrusted lid and a small envelope with a golden star sticker, in which one finds an information about the prize that one has won. Those who bought one of the Soundsmith cartridges might win a prize—from plastic screws to the phonostage.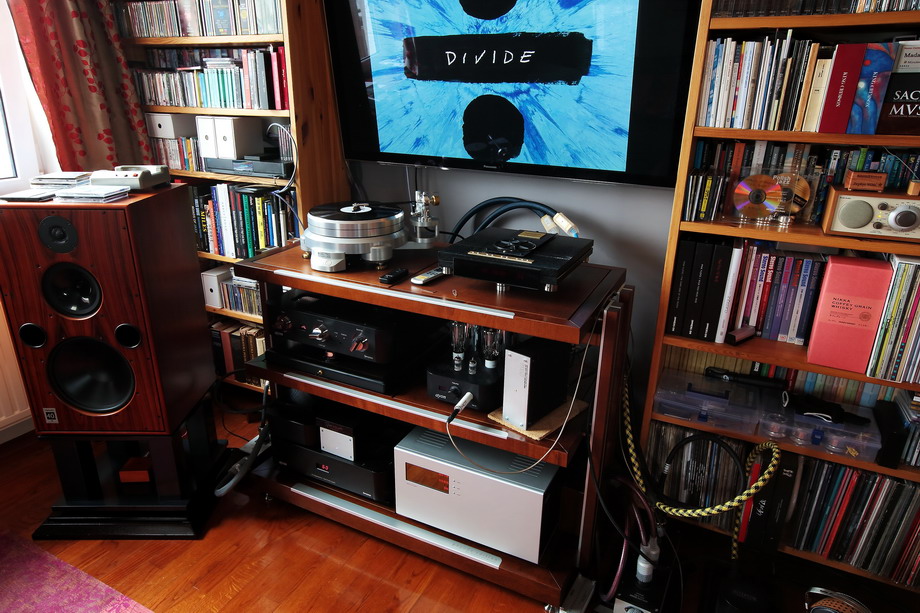 TEST METHOD
The Zephyr was tested on the Acoustic Signature TA-1000 tonearm, with Storm Mk2 turntable. I used my trusted RCM Audio Sensor Prelude IC phono stage. Pickup was set up using Acoustic Signature protractor delivered with their tonearm—this is a simple and repetitive procedure.
Zephyr was compared with our reference cartridges: Miyajima Laboratory Madake and Zero and Denon DL-103 (HERE and HERE) of recent production, plus Hana SL pickups. An optimal load and VTF for the particular unit is described on the box.
I would suggest, however, to look for your own optimal settings, as the manufacturer himself suggests in the materials posted on the website. In my case, the cartridge sounded best with a load of 600 Ω and a VTF of 1.9 g. Although the manufacturer suggested setting the VTA so that the top surface was parallel to the record, I achieved better tonal balance by lifting the arm a little up.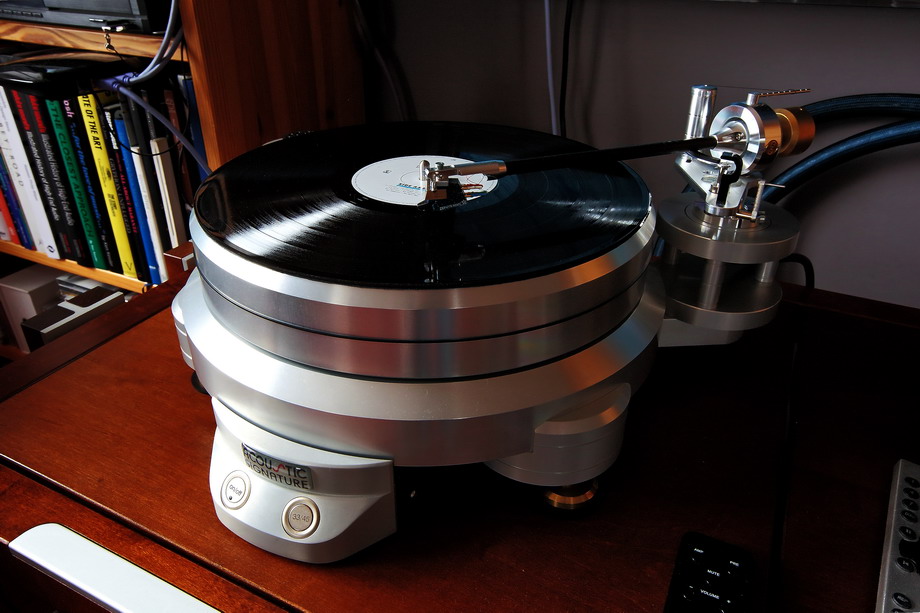 SOUND
Records used for the test (a selection)
Charlie Haden, The Private Collection, Naim Label LP110, 3 x 180 g LP (2000/2008)
Czesław Niemen, Niemen – vol. 1, Polskie Nagrania SXL 0895, LP (1973)
Ed Sheeran, Divide, Asylum 95859015, 2 x 180 g 45 RPM LP (2017)
Kankawa, Organist, T-TOC Records, UMVD-0001-0004, "Ultimate Master Vinyl", 4 x 45 rpm 180 g LP + CD-RIIα + 24/192 WAV; review HERE.
Kitty, Daisy & Lewis, Kitty, Daisy & Lewis, Sunday Best SBEST25, 180 g LP (2008)
Kortez, Minialbum, Jazzboy Records JB 030 LP, "Record Store Day 2016", 180 g LP (2016)
Mark Knopfler, Tracker, British Groove Records 4716983, "Deluxe Limited Edition", 2 x CD + DVD + 2 x 180 g LP (2015); review HERE
Metallica, Master of Puppets, Elektra Records/Warner Bros. 470908-1, 45 rpm, 2 x 180 g LP (1986/2008)
Nina Simone, Silk & Soul, RCA Victor/Original Recording Group ORG 140, "Special Limited Edition | No. 00792", 2 x 45 rpm, 180 g LP (1967/2013)
Polish Jazz Quartet, Polish Jazz Quartet, Polskie Nagrania "Muza" XL 0246, "Polish Jazz | vol. 3", mono LP (1965)
The All Star Percussion Ensemble pt. Bizet/Beethoven/Pachelbel/Berlioz, ar. and cond. Harold Faberman, MMG/Golden String GS LP 001-LE, "First 1000 Pressings", 200 g LP (1983/2011)
Tsuyoshi Yamamoto Trio, Misty, Three Blind Mice/Cisco Music TBM-30-45, "Twenty-Fifth Anniversary Limited Edition | No. 0080/1000", 45 RPM, 2 x 180 g LP (1974/2004)
Tsuyoshi Yamamoto, Autumn in Seattle, First Impression Music FIM LP 004-LE, "First 1000 Pressings", 200 g LP (2001/2011)
I promised something extra about the reviewed cartridge and I would like to start off with that. This "extra" is divided into two parts. The first is related to pops&cracks. A year ago, when listening to Carmen, which was not the most expensive model, I was astonished by its quiet work and how well it separated music from the mechanical medium it is was written on. In part, this has been achieved through a very good differentiation, but perhaps even more so due to the way it conveyed the high frequencies.
Zephyr repeats the same thing, but at a much higher level. The differentiation is pushed even further, which helps in conveying an almost tangible difference between music and pops&cracks. There are very few of them, by the way, much less than with any other cartridge I know, apart from the absolutely high-end ones and those made by Miyajima Laboratory, as they also feature the same quality.
Zephyr owes it primarily to its tonal balance. It's on the warm side, no doubt about it. It seems dark, but only if that's how particular pressing sounds like—see the "Muza" recordings of the 1970s - or if the recording itself is "dark". One could listen to some recording with lots of energy in the treble. One spectacular example will be the, prepared by Mr. Winston Ma, Bizet/Beethoven/Pachelbel/Berlioz by The All Star Percussion Ensemble. It will prove that there it is not a case of a rolled-off treble.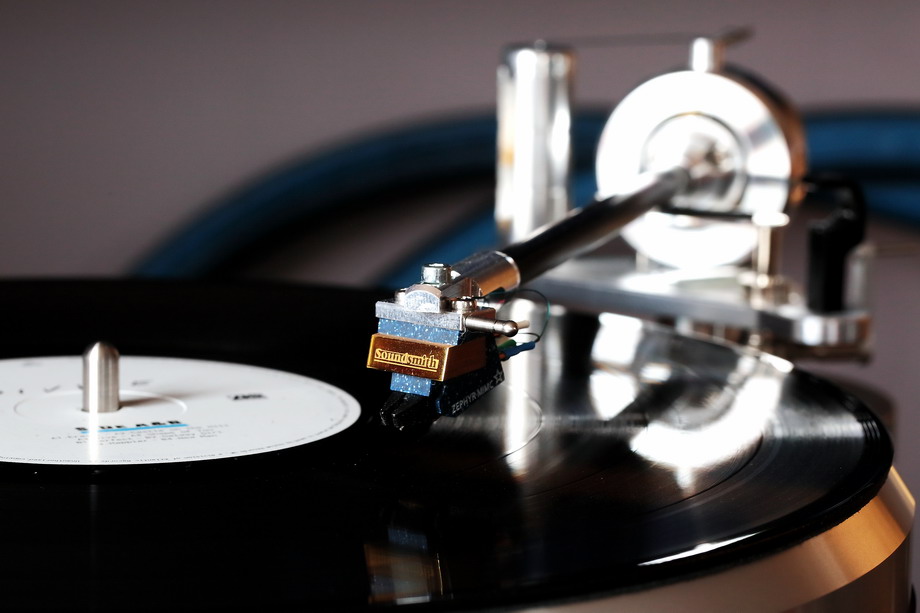 The tested cartridge, just as the Carmen model, provides an abundance of information and is incredibly resolving. But since it is not bright nor harsh sounding, it seems dark. And if this is not a high-end definition, what would it be? Listening to the music using this pickup is incredibly enjoyable. Zephyr also has incredible dynamics. Not only with the recalled record, which by definition was recorded to make the listener as impressed as possible, but also with pressings, that can hardly be called "dynamic".
So what we have is: a lot of information about the timbre of the instruments playing in the upper frequency range without any brightness, high dynamics without exaggerated contours, and warm, rich midrange. And the resolution that gives us differentiation. The latter translates into a special balance between the absolute truth and the truth of time. The former is by definition unrelated to the context. The latter is conditional because it depends on how the material is recorded, released, on the type of music, artistic vision, and so on.
The Soundsmith cartridges—if I can say something based on two models - do not lose sight of the absolute truth, ie they deliver all information to listener without any sugarcoating. But even more so, they tie it with the music itself. And that's what makes listening to the music with one of them an almost perfectly "physiological" experience. In a sense, this is similar to what Kondo OnGaku does, but with a stronger accent on the absolute truth.
This lack of pops&cracks will surprise many experienced vinyl lovers. The similar effect I get with Miyajima Madake, but it's a much more expensive cartridge. Like the Japanese "colleague", Zephyr allows you to listen to even severely damaged records. For Polish music fans it should be a mandatory item, because not only Polish Jazz, pressed in 1960s and early 1970s on a good quality vinyl, but also other discs, that with other pickups do not sound too well, should sound well, musically, will allow one to focus on music when played with Zephyr.
For these attractions we pay with not that accurately defined lower bass, which is slightly emphasized, and also with not quite as good isolation between the sound and the surface noise. I am not saying that these two elements cancel out all the upsides I described before. I listened to this cartridge for a long time, using both, loudspeaker and headphone systems, and each time I started my listening sessions with interest and excitement. With large loudspeakers that slightly, but still, emphasize the range below 100Hz, it will add on cartridge's own sonic character. The double bass on Charlie Haden's record with his birthday concert, for example, was not so focused in one place and I lacked a bit of decay.
In fact all three elements contributed to that in part, the recording itself, Harbeths, but also the cartridge. With Madake everything was much better controlled. In turn the surface noise is something that connects - as I see it - with the intensity of the midrange. Probably in the more expensive cartridges of this manufacturer there is less of it and it's less correlated with the music, but here one can not completely get rid of it, also with 180 g and 200 g "Super Virgin Vinyl" pressing...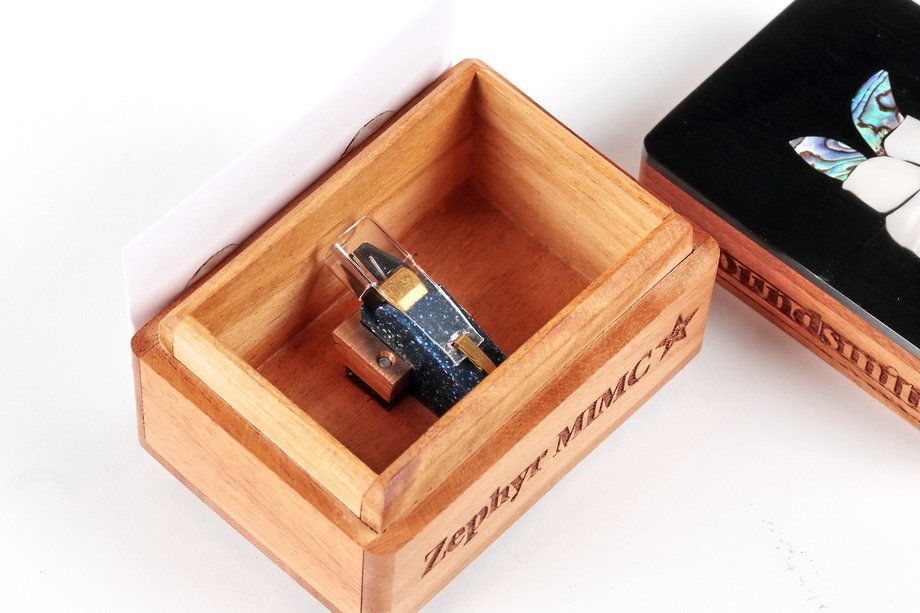 Summary
One of the most intense disputes concerning the discography of the Polskie Nagrania "Muza" from the 1960s-1980s concerns the question, whether the first presses were provided with blue stickers or if the manufacturing plant was free to choose blue or red. Unfortunately, there is no documentation on this subject, so we can only guess. So I think that to some extent listening to a large number of such records could allow one to try to find a common denominator of the different types of stickers (if there is any).
For the review of Niemen's albums and then Polish Jazz I performed several such listening sessions. With the Soundsmith cartridge, I listened to three versions of Niemen - Vol. 1 album, or the first part of the so-called Marionette, a title recorded by Niemen together with the SBB group. I had a release with a blue, red, and red sticker with high matrix numbers (A-6 / B-9). Long story short: they differed between themselves and those differences were quite significant. The best version was the "blue" one, because the "red" showed the voice of Niemen with sharpened sibilants. The bass on this one was not so dense, and the sound seemed more edgy. In turn, the "red" version with high numbers sounded very close, very rich but completely flat. As if someone else performed mastering for it.
The Zephyr cartridge all these differences presented with ease, in an effortless way. Still, I enjoyed all the versions of Niemen's album, knowing how each of them was different from others but it didn't make me want to replace the "lesser" versions with the best one. Such a combination of a "forgiving" character and the absolute truth is something absolutely unique. Bravo!
Specifications (according to manufacturer)
Stylus: Selected Contact Line Nude
Radius of curvature : 6 x 17μm
Cantilever: Laser Drilled Sapphire
Recommended tracking force: 1.8 to 2.2 grams
Effective tip mass: 0.32mg
Compliance: 10μm / mN
Frequency range: 15-45,000Hz ± 2dB
Channel separation (stereo only): 1000Hz - >28dB | 50-15 000Hz - >25dB
Channel difference: <1.0 dB (Stereo), <0.5dB (Dual Mono operation- w/optimal VTF setting)
Output voltage: ≥ 0.4mV
DC Resistance (DCR) : 10-11Ω, each channel
Coil: 2.27mH each
Suggested preamp gain: 58-64dB
Weight: 10.25g
Loading: ≥ 470Ω
Price (when reviewed): 8780 PLN
SOUNDSMITH, Inc.
8 John Walsh Blvd., Suite 417
Peekskill, NY 10566 USA
MADE IN USA
Provided for test by: AUDIOFAST
Text: Wojciech Pacuła
Images: Wojciech Pacuła