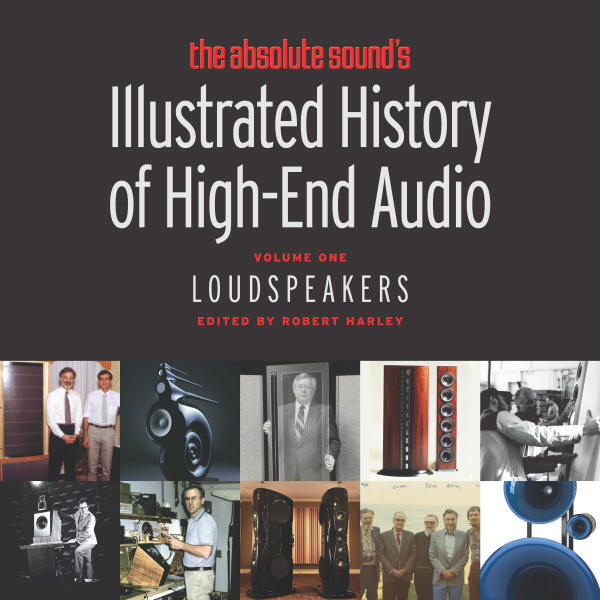 When I saw the promotional material announcing this book project from The Absolute Sound and learned that it was first going to be available in limited, numbered copies at CES 2014, I was distraught. For the first time in 15 years, circumstances prevented me from attending the 2014 annual industry event. That meant that not only was I going to have to forego my once a year opportunity to visit with many of my industry friends and colleagues, I was further exasperated because I also was going to miss the opportunity to pick up my copy of this exciting book!
So shortly after CES had concluded, I wrote directly to TAS Editor, Robert Harley, and explained my predicament. He responded in his typically gracious and accommodating manner that he would be only too happy to assist me with my purchase and have it shipped directly to me! Emails were sent, credit cards were charged, and it was on its way in no time. I couldn't wait.
While I clearly expected this book would be more than just a worthwhile read, especially given who was involved and what I had read and learned about the project to that point, the degree to which it accomplished its goal exceeded even my highest expectations.
The Project
Robert shares the genesis of the book project in its foreword. Once TAS had committed to the ambitious decision to attempt a definitive and illustrated chronicle of the high-end audio industry, the discussions logically progressed to how best to both organize and present such a comprehensive work. In an attempt to outline the finished product, a representative table of contents was assembled, making clear that such a work, in order to meet the aspirations of being truly authoritative, would be too vast for a single volume. Such a definitive work would need to be separated and organized; a three-volume series was settled on.
With the grand goal of chronicling the inside stories of the formation of many of the iconic companies we now know so well, including documenting the genesis and realization of their milestone products, the decision was made early on that this book would require new interviews with the founders and principals of the companies selected for inclusion. This meant that it would be too large a project for a single writer if it were to be completed in a reasonable period.
The decision to employ a team of The Absolute Sound's writing staff made perfect sense. Many of the writers selected to contribute to the project had tremendous experience in this area already, having covered many of these companies, written reviews on them, or having lived with many of these products for considerable time. Writers were matched to the companies they were to profile based on their commensurate experience.
Once the decision to interact with these industry founders to harvest fresh interviews and materials was made, why not ask for new internal or family photos? Obtaining and sharing new photos would be a splendid way of taking us beyond the familiar marketing images we've all seen, potentially bringing to light never-before-seen pictures of the early labs, workshops, or prototypes.
Utilizing that team of a dozen staff writers and taking nearly a year to complete, the first volume, The Absolute Sound's Illustrated History of High-End Audio, Volume One: Loudspeakers, was published in time for the 2014 Consumer Electronics Show in Las Vegas. Two additional volumes, the second dedicated to amplifiers and preamplifiers, the third encompassing analog and digital sources, and including cables and audiophile record labels, will follow.
Minutiae
It is clear that no expense was spared to produce this landmark book. The book's hardcovers are the same size as an LP jacket. Nice touch, no? Both the hardcovers and the protective dust jacket are printed in four colors and treated with spot UV coating for highlights and it tips the scales at just over six pounds (…who weighs a book, Greg?).
The paper selected, named Endurance Silk, chosen for its image quality and longevity, is very white and smooth, resulting in higher quality photographic reproduction. The individual packets of book blocks are sewn before binding, helping to prevent pages from falling out over time.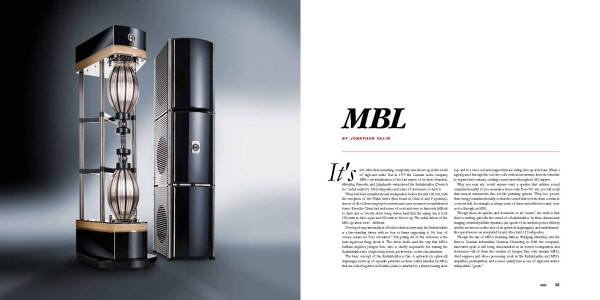 After the four-color printing process, each page is coated with a varnish that seals in the ink to prevent smudging. The varnish also inhibits the paper from absorbing moisture or oil from fingers when turning pages. Well-read and often-used books can reveal indentations where the pages have been turned repeatedly; this process fends off such wear and deterioration.
Although many large-format full-color books of this type are printed in China due to the significant cost advantage, …Volume One: Loudspeakers was printed by R.R. Donnelley in Ohio, a company that has been in the printing business since 1864.
Robert disclosed that when TAS was discussing the books specifications with the printer, if there was an upgrade available, they took it. He said, "We wanted the production values to honor the subject matter of documenting the legacy of the individuals who created the high-end audio industry. We also wanted the book to look good decades from now on the assumption that ours would be the only book telling this story."
Substance
When this book arrived at my office, mid-morning on a workday, I cleared my lunch plans and ordered in. As soon as I opened the book and started to take it in, discovering its new and fascinating information and high quality photos, it was clear that I was embarking upon a journey; one with many familiar destinations, yet, surprising enough, even to a salty old industry professional like me, many new ones as well!
The layout is thoughtful and categorical, with its 320 pages broken down into six sections; "The Pioneers," "The High-Fidelity Era 1945-1970," "The Modern High-End Era Begins 1970-1980," "The Industry Matures 1980-1995," "The New Generation 1995-2013," closing with a "Features" section.
Each section, save for the last, opens with an introductory essay that sets the historical perspective for that section, moves to the profiles of the most significant companies of that era, summarizes other important companies, products, or developments, then wraps up with an analysis of any unusual or interesting designs otherwise not covered in that section.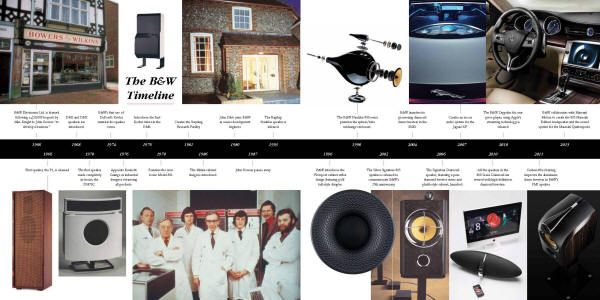 In total, forty companies are outlined, and the articles are nearly equally divided between twenty-one detailed profiles, with nineteen shorter takes. Each profile opens with a full-page photo of that manufacturer's flagship or most meaningful product, and overall, this enormous book includes nearly 650 photos, many of which have never been seen by the public prior to its release.
Each company profile includes the previously discussed "new" interview with the company founder, or when that was not possible, their current designer or other principal. These interviews are fleshed out with shared historical perspectives, anecdotes, and personalized views, and many contain snippets from The Absolute Sound's original reviews, some of which go back more than forty years!
Each company profile highlights their own unique or specific technology and explores how that technology influenced, furthered, or affected the industry. One of the more interesting features found with the detailed profiles was the inclusion of an illustrated timeline, disclosing the chronology of product introductions, significant commercial milestones, and technological advances.
Indulgence
Aside from the wealth of knowledge and surplus of images it delivers, the book itself is a magnificent accomplishment. Holding, or even catching a glimpse of, this richly and meticulously executed book is sure to inspire a sense of pride of ownership. As it sat on the counter beside my office audio system that first day, nearly every visitor to my office commented on its elegant appearance. And since taking up residence on the end table beside my listening chair, every visitor has picked it up, drooled over, then asked me how or where they could acquire their own copy.
I freely admit that I haven't even tried to sit down to read this extraordinary book cover to cover. Invariably when I pick it up and start to leaf through it, I find myself drawn into one profile or another, which just as invariably leads me to search for something in another section. At this point, I'm still picking it up twice or more a week.
To say that this book is a MUST HAVE for anyone interested in gaining a better understanding of the history of our hobby/sport/disease, or how we got to where we are today, would be the grossest of understatements. I've been in or around this industry since I was 14 years old, and I find that I learn something new every time I open it! Taking in all it has to offer is much like a fine dining, multi-course meal experience; just when you think you've tasted the most amazing dish, the chef sets something even more delectable in front of you!
This book belongs in every audiophile or music lover's library, and with an asking price lower than most of us pay for an AC cord or a CD tweak, it has to be seen as a downright steal. And, what better gift will you find for that difficult-to-buy-for audiophile in your life? If you are here reading this, you need this book! Robert, please accept my pre-order for Volumes Two and Three!
The Absolute Sound's Illustrated History of High-End Audio, Loudspeakers: Volume One
Retail: $129.95
http://tasbook.com
Contributing Staff
Robert Harley, Editor
Jonathan Valin, Associate Editor
Jim Hannon, Publisher
Mark L. Lehman, Copy Editor
Neil Gader, Photo Acquisition
Contributing Writers
Wayne Garcia, Robert E. Greene, Jacob Heilbrunn, Chris Martens, Kirk Midtskog, Dick Olsher, Paul Seydor, Alan Sircom, Steven Stone, Alan Taffel