Music & Film, Audio & Video, Learning & Understanding, Art & Life: "The Soundtrack" – A musical accompaniment created by the Gods!
Often when I watch a film, the music portion of the soundtrack can take a back seat to the dialog and sound effects, which make up the better portion of what we experience sonically from movies (and television). But a simple demonstration of a finished film without the music being present falls totally flat with little or no emotional tension present. I've attended a couple of concerts where such demonstrations were the highlight. Composer and conductor John Williams, "assisted" by Steven Spielberg, presented the 3rd Indiana Jones film: The Last Crusade, wherein we experience the opening action sequence (with River Phoenix as the young Indiana Jones); first without music, which is interesting all on it's own but is kind of quiet crying out for dynamic and emotional propulsion. Then we see the same scene with the music played by the live orchestra. The first time I experienced this was with The New York Philharmonic, the second time with The Boston Pops orchestra. What a difference a little music makes! Suddenly all the emotional qualities of the action were fleshed out and complimented perfectly by maestro Williams' adept scoring. Both Williams and Spielberg also mentioned how the most memorable parts of the score: the leitmotifs (main thematic elements) with the most captivating orchestrations usually wind up on the soundtrack album; often creating their own subset of musical memories, completely separate from the motion picture (or TV show) they are designed to accompany.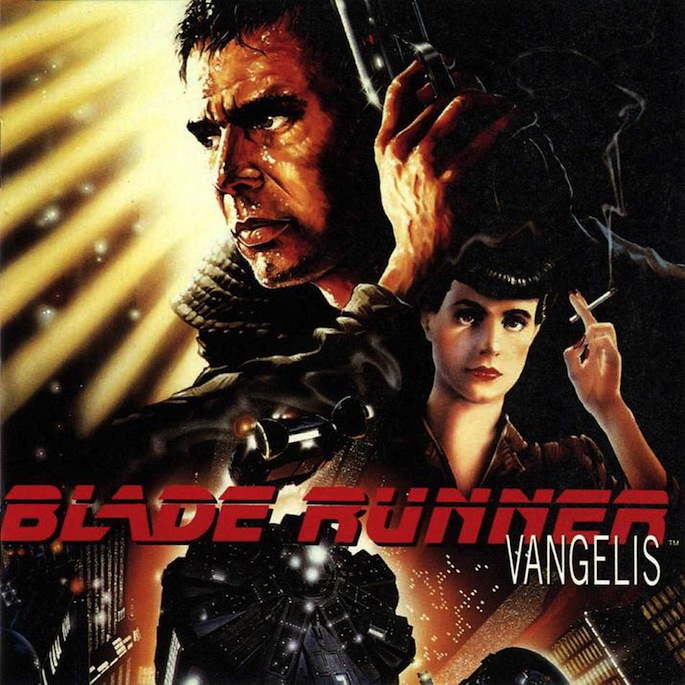 So, a soundtrack album can consist of the actual film score as it appears in the movie or just a selection of those cues; chosen by the composer and director and sometimes sequenced for better musical continuity. But a soundtrack album can also be a different recording entirely, usually owing to various legal issues originating with the film's owner or distributor. These re-recorded versions frequently feature a different orchestra or even a cover band (as is the case with the famous Vangelis Soundtrack as shown above to the Ridley Scott film, Blade Runner), with different versions or adaptations of the score created specifically for the album. Early on in the Stereo LP era (1957 forward), only the "highlights" of a score would be included (usually because of excessive score length), laid out in a new sequence that is easier to listen to, separate from the film. There can be some artistic merit to this approach. But it is always desirable, I think, to also have a version with the complete score (and incidental background music) in the correct sequence; these are usually available only in special "Box Sets" or "Limited Edition" releases. In the case of a reissue, many years after a films initial release, the inclusion of the original LP or CD album plus additional cues that include alternate takes or different orchestrations, plus alternate versions gives one a full measure of any soundtrack. And in the last eighteen years, there have also been special high-resolution editions of many popular soundtracks, first released on DVD-Audio, SACD, and now available as High-Resolution file downloads; offering the soundtrack collector "Studio Mastering" sound quality (for the first time) with unparalleled fidelity directly from the master tape (rather than a copy, as was frequently the case in the 1960's, '70's, and '80's LP editions)! I'd like to share some of the highlights from my personal Soundtrack collection, as well as the journey I've experienced getting, here.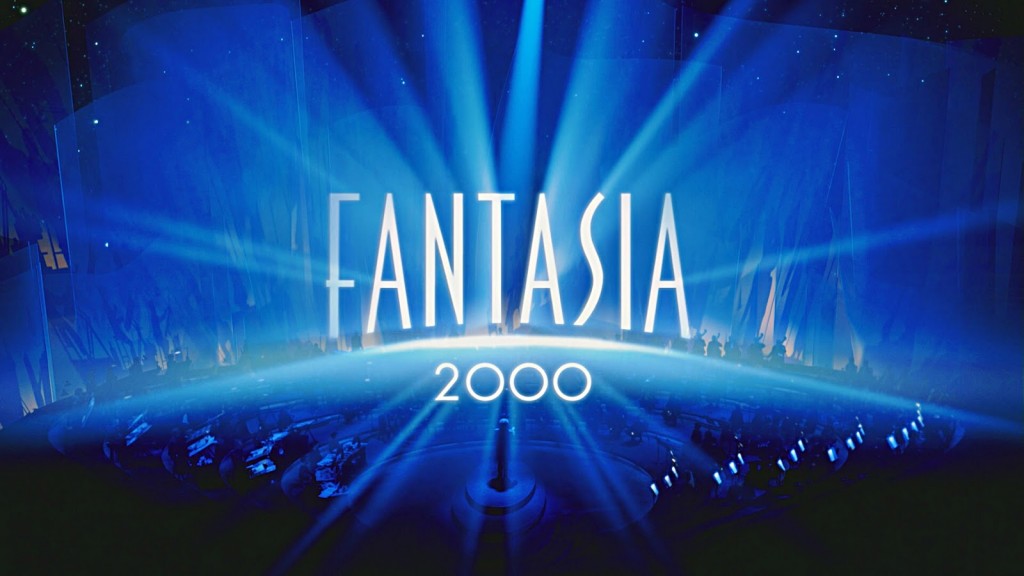 FANTASIA (1941) & FANTASIA 2000 (2000) Music by Bach, Beethoven, Tchaikovsky, Stravinsky, Shostakovich, Mussorgsky, Gershwin, etc.
This is a classical cornucopia! Very early on, I was taken to see Walt Disney's 2nd animated film (details are in my previous columns), called FANTASIA (1941). It featured an all classical soundtrack, conceived and conducted by Leopold Stokowski and played by the Philadelphia Orchestra; major figures in the world of live music, at that time. It was Disney and Stokowski's goal at the time to create the most realistic and monumental recording of an orchestra ever produced (with 6-channel Stereophonic Surround Sound, being used for the first time) and present it at your local movie theater as though it were live. The very best recording equipment was utilized, courtesy of Stokowski's relationship with Bell Telephone Labs; for whom he had recorded the very first test Stereo recordings, as early as 1932. Of course, home Stereo music & TV playback would not come commercially until decades later; LP records in 1957 and TV in 1982. My first introduction to this incredible film (and it's double Stereo Gatefold LP album) came in 1969, however. And boy was it a powerful film for me, as well as a great introduction to classical music, for anyone.
The Double Gatefold LP came with an elaborate, beautifully illustrated booklet containing conceptual sketches and descriptions of all the scenes from the film. Its beautiful pictures bookended some intriguing descriptions of how they created the incredible audio featured in this soundtrack:
"The recording of FANTASIA was a pioneering effort in multi-channel stereophonic recording. Compared with today's modern equipment and techniques, our tools were crude and our theories unproved. Photographic film, with its inherent high noise level and other limitations, was the only suitable recording medium. In 1939, when the music for this motion picture was recorded, the results were considered sensational and seldom, if ever, has the marriage between picture and sound been so complete.
To those who thrilled to the motion picture FANTASIA, this album will recall many thrilling and delightful moments. We recommend that the volume control on your phonograph be kept at a moderate room level for the fullest enjoyment. The quality and dynamic range of the original recording has been preserved as carefully as possible so that the thunderous vigor of "Bald Mountain" and the delicate beauty of the Nutcracker Suite will be heard in their proper perspective. It will be immediately apparent to critical stereophonic enthusiasts that this by no means represents modern stereophonic recording, and no such claim is made. Nevertheless, we feel that this album will provide rich musical enjoyment to countless listeners who have encouraged us to make it available."
Here is a sample:
https://www.youtube.com/watch?v=b6Ip0n690ow&list=PL36B27834AE492F6C
If you haven't seen this film, I highly recommend the Blu-Ray edition, with it's breathtaking Stereophoic Surround Sound and stellar image quality … a Classic!
James Bond Films: From Russia with Love (1963), Goldfinger (1964), You Only Live Twice (1967), On Her Majesty's Secret Service (1969), Diamonds Are Forever (1971), Live and Let Die (1973), The Spy Who Loved Me (1977)
I was lucky that my father took me to see the never ending adventures of Britain's greatest Super Spy, early on at some of New York Cities largest cinemas, making me an early enthusiast of James Bond. Who hasn't heard that iconic theme by Monty Norman (1961), eloquently restated from one film in the series to the next? Although the first two films (Dr. No & From Russia with Love) are somewhat a mixed bag as stand alone scores and soundtracks go, by the 3rd film—Goldfinger—the musical genre had been carefully defined and propagated by the compositional style of John Barry. But as with so many soundtrack albums, only a portion of the most popular parts of any of these scores were included on the original double-sided LPs; leaving out some of the very best music. For almost three decades, a little less than 31 minutes were available from Capital Records (of 51 minutes total), until finally the 30th Anniversary Edition (1992) of the James Bond film themes became available. The producers and engineers located original master tape elements, adding 10 minutes of previously unreleased material to the Goldfinger album as well as a whole new cleaner sound. That material was included in the second half of a 2003 CD Remastering (the most recent), still leaving about 10 minutes of incidental cues unreleased, to this day (except in various bootlegs, naturally).
After a string of seven sensational scores accompanying all the Sean Connery Bond films (including the only one to feature George Lazenby), the franchise chose a new James Bond, played by Roger Moore (formerly The Saint). And in his first foray as super sleuth, a movie called Live and Let Die, legendary producer George Martin (of The Beatles) was selected; bringing Paul McCartney and Wings onboard to compose the Title song (a tradition for James Bond). Drawing upon his own modern take on the Bond theme, meticulously interwoven around and through the new Live and Let Die title song, Martin gave this new version of Bond an up to date tempo and jazzy orchestration that suited Moore's more contemporary and rye sense of comedic timing. The original LP released in 1973 contained slightly less than 32 minutes of music (as did the original CD release from 1987); it wouldn't be remastered until 2003, adding 8 unreleased cuts totaling 24 minutes (in stellar sound quality); including an alternate version of "San Monique" that is vastly more upbeat and jazzy.
John Barry would again be asked to score the next Bond film, The Man with the Golden Gun, only to be replaced by the enormously popular Marvin Hamlisch for The Spy Who Loved Me (1977), who chose Carly Simon to sing the title song. This score is cut from a slightly different musical cloth than anything that came before it, featuring a slightly smaller studio orchestra with considerably more brass, winds, and percussion along with the inclusion of disco rhythms and orchestrations, common for the period (and seen as well as heard to great effect in Saturday Night Fever - 1978). It was a runaway success as both a film and a soundtrack album, containing 36 minutes from the score. However, during this period in soundtracks, it was popular to create an entirely NEW recording with new performances using a different orchestra. So for this album an entirely new performance of the music is featured, different from what appears in the film; sometimes verging on being nearly identical but, nevertheless, with certain cues the orchestration and tempos are different from what appear in the finished film. The original music elements have never been released in any form, and the album has never been remastered; so the 2003 CD (re)issue is identical to the 1987 original CD release, and to the 1977 LP Album. Presumably, this is because the master tapes (for the film version, at least) have been lost or misplaced; as is the case with the next Bond film in the series, Moonraker (1979).
Goldfinger (Track 2): Alpine Drive / Auric's Factory (4:25) http://www.youtube.com/watch?v=sbLmv54To0M
Fortunately, Capital Records / EMI decided to release some of the original James Bond soundtrack albums as high resolution files downloadable from (among others) HDTracks.com and the results can be startling. Take for example the opening to Goldfinger where John Barry's orchestra precisely supports Shirley Bassey's explosive and iconic rendition the title song. Likewise the amazing track entitled "Capsule" builds from just a lone gong and bass strings into a well conceived massive wall of orchestral sound including many brass and woodwind elements that were previously hidden on the well worn CD versions. This is also true of the recent (re) remastering of On Her Majesty's Secret Service and Diamonds Are Forever at 192 kHz / 24-bit Stereo directly from the original 15 IPS analog master tape at Capital Studios in Los Angeles, California. This is less true of the 192/24 edition of Live And Let Die where me preference is for the original CD Mastering Remastering in 2003 (which is brighter and fuller sounding). But I highly recommend all the rest as they are both important contributions to the Hi-Rez catalog and also sound significantly better the better your playback system is.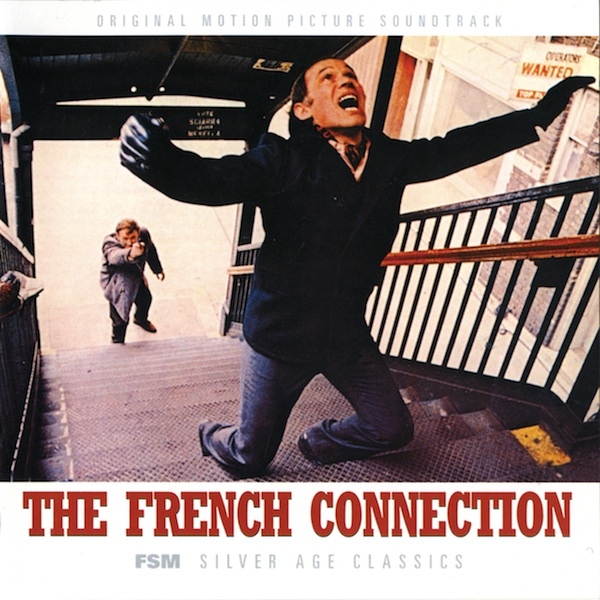 The French Connection (1971) / French Connection II (1975) by Don Ellis
This brilliant detective story about a New York City narcotics cop (Gene Hackman) and his partner (Roy Scheider) hot on the tail of a French heroin smuggler is utterly captivating; accompanied by 30 minutes of funky big band jazz atonalities and arrhythmias that perfectly capture the gritty, filthy background of Manhattan, Queens, and Brooklyn in 1970. I first saw this film on TV in 1974 (with some understandable edits of an R-rated movie); only later did I view the complete version, which I myself projected in 1977 for a 16mm film club at our school. In both cases, the music in the soundtrack came through loud and clear, sticking in my head for days after the screenings. But there was never a soundtrack album issued in conjunction with the film, which is quite puzzling. I actually had to wait until 2002 to acquire a copy, which luckily was produced by Lukas Kendall for his now famous label, Film Score Monthly, directly from the original 35mm magnetic stereo film soundtrack elements.
Along with a complete and detailed set of liner notes, almost every aspect of the film's music (and it's sequel) was finally available to be enjoyed and scrutinized at length, and with full appreciation for Ellis' incredible gift for music. From the included booklet:
In 1971, Twentieth Century-Fox released a film that was a smash hit both commercially and critically. It remains a benchmark by which other police thrillers are judged and one of the triumphs of 1970s "New Hollywood": The French Connection. The true-life story of two New York City narcotics detectives who busted one of the largest drug rings in history, it made the careers of director William Friedkin as well as actors Gene Hackman and Roy Scheider.
One other name had a film career launched by the movie and that was composer Don Ellis. Although little-known to soundtrack aficionados, Ellis was a cutting-edge jazz artist who pioneered the use of unconventional time signatures, harmonies, and instrumentations in a big band setting. He toured with his big band in the 1960s and '70s (they formed the core of the French Connection orchestra) and was accepted as hip by popular audiences at a time when the genre was out of vogue. He died tragically young of heart problems in 1978—he was only 44—and might have otherwise gone on to greater success in film scoring.
Here is the opening track:
https://www.youtube.com/watch?v=k4ew7UH9Y64&list=PL6F38E5E712DCD708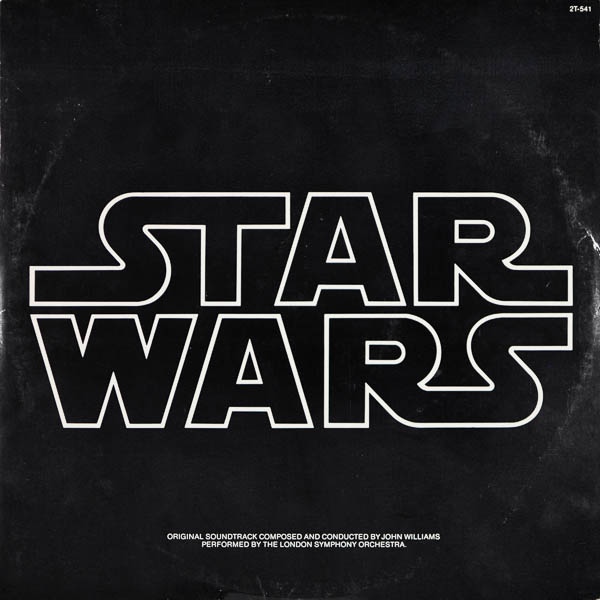 Star Wars (1977) and Lost in Space (1965 – 1968) by John Williams    
Even before the film first premiered on May 25th, 1977, the buzz was out. And when I came across the (mostly) complete 2-LP Gatefold album (at the Harvard Coop), I simply had to possess it; even though I hadn't yet even seen the film! The reason was how very moved I had been all my previous years whenever John Williams would score a film or television show. Some of my favorites have included his amazingly diverse scores to the Irwin Allen TV shows Lost in Space (1965), The Time Tunnel (1967), and Land of the Giants (1968), which I had to wait for until 1993 before they finally became available for the first time. And like those early television soundtracks, Star Wars came from an entirely different Universe of orchestral possibilities that I had not heard used in a film like this, since Erich Korngold's The Sea Hawk (1941).
And as many different issues of the original 1977 film soundtrack and it's sequels have appeared and disappeared over the years, becoming ever more complete and even including alternate takes of the opening title music, it is amazing that almost 40 years have gone by and until now there has only been 44.1 kHz / 16-bit CD standard audio available... until now. Thanks to Horch House, the original analog tapes from Episodes 4, 5, and 6 have been transferred to DSD using Studer A80 connected to a Grimm AD1. Full details and ordering information can be found here, including copies available on Reel-to-Reel tapes made directly from the DSD master tapes:
https://positive-feedback.com/audio-discourse/star-wars-comes-to-dsd-and-analog-tape/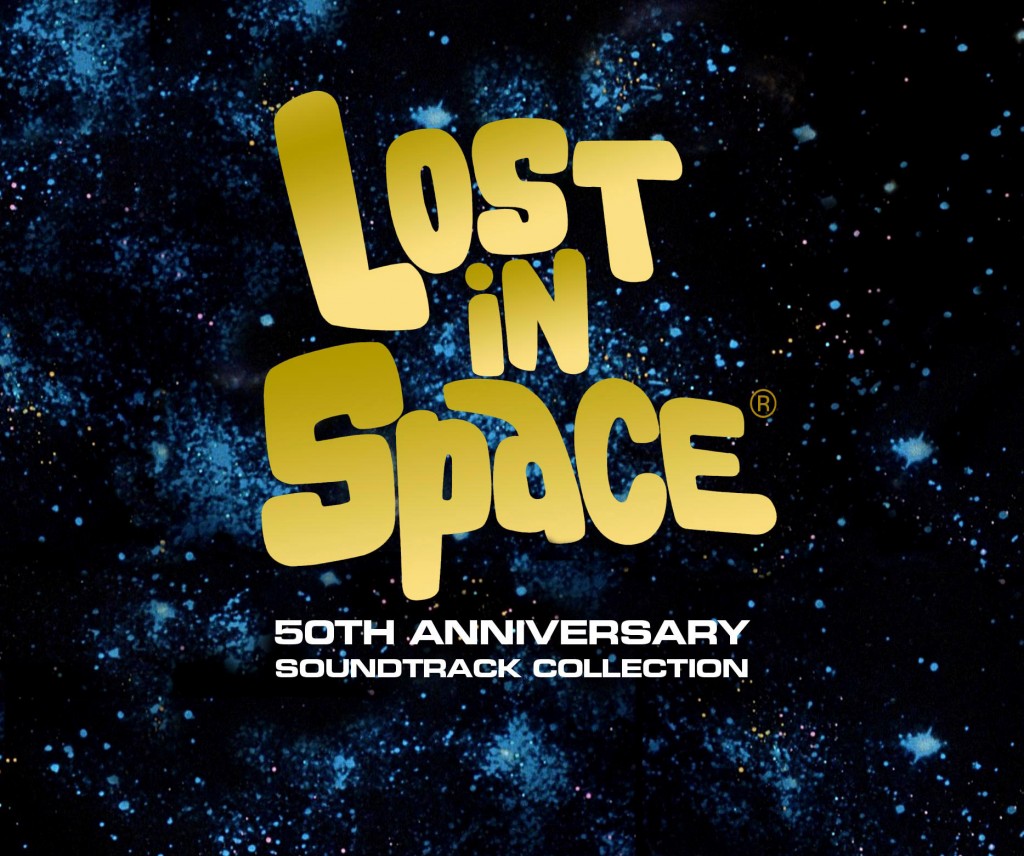 And here are the entire Lost in Space soundtracks (1965 – 1968) by John Williams, Herman Stein, Hans J. Salter, Joseph Mullen Dore, Alexander Courage, Cyril J. Mock ridge, Gerald Fried, Leitch Stevens, Robert Draining, Fred Steiner and others, encompassing 15-discs and many with samples, located here on their website and with this many great soundtracks together in one place, how can you miss?:
http://www.lalalandrecords.com/Site/LostInSpace50th.html
Jerry Goldsmith (1979): Star Trek-The Motion Picture, The Great Train Robbery, et. al
The late 70's were a glowing time for great soundtracks. And in addition to Star Wars and Superman – The Movie (both by John Williams), I was also extremely compelled by his colleague, Jerry Goldsmith, and his amazing work on Star Trek: The Motion Picture, and The Great Train Robbery (not to mention Capricorn One), all released in 1979. Each is for large orchestra, making use of great thematic materials and spectacular orchestrations (by Arthur Morten and Alexander Courage). And these scores both provide the necessary emotional landscape upon which the stories can be told, effectively and with great reverence for creating dramatic content; not merely background music. Not surprisingly, the soundtrack LPs for each of these were but a mere single record with but 2 sides; not totaling even half of the music featured in any of these films. After the LP, a CD, a couple of other reissues, and after nearly 30 years, Star Trek: The Motion Picture was finally released in a 3-disc set released from La-La Land Records in 2012. Varese Sarabande had preceded it two years earlier with the complete score to The Great Train Robbery (2010), including every single note of the original scores; featured in sequence, and with the original LP album (original modified order). At $35 each, the pricing is roughly half of what the equivalent 4 LP sets would have cost, had they been released in 1979 (adjusting for inflation), and the sound quality is just gorgeous. Amazingly there was also a 2-channel SACD (88.2 kHz / 24-bit equivalent) of The Great Train Robbery on Varese Sarabande which sounds wonderful but (as is so often the case) only offers the original truncated program length, which also appeared on the LP in 1979. We can hope that other great Goldsmith & Williams scores will be transferred and released in the high resolution format afforded by digital downloads.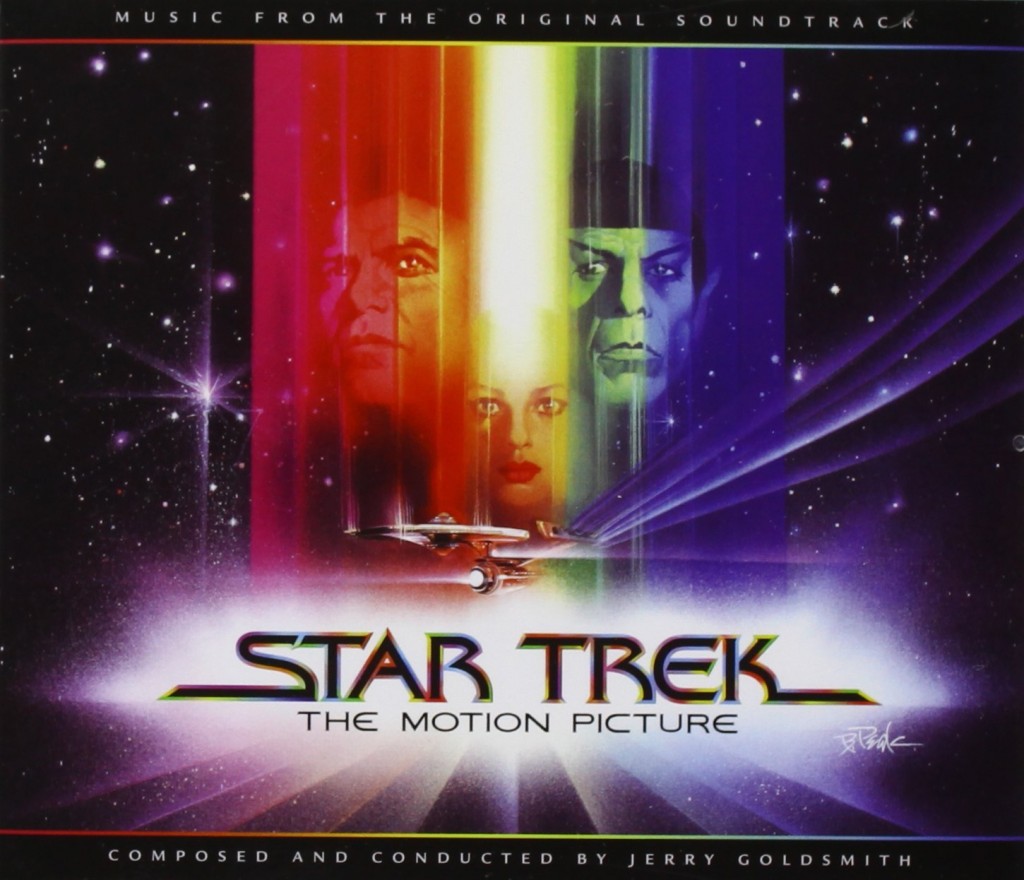 You are going to think I've gotten stuck at the beginning of the 1980's, but there are some amazing scores from this era. I must mention John Barry's seminal score to Disney's live action picture The Black Hole, Stu Philips underscore to the original Battlestar Galactica, Pino Donaggio's seminal score to Brian De Palma's Dressed to Kill, and even James Cameron's first commercial film, the Star Wars homage Battle Beyond the Stars, music by James Horner. The list is nearly endless!
As a soundtrack collector, I was particularly excited just before the turn of the millennium, when Sony first offered a superior delivery format than the CD (1982) for stereo (and multi-channel) audio, dubbed SACD - Super Audio Compact Disc, and based on the 1-bit DSD format); it was supposed to replace CDs, forever. Not to be outdone, the makers of DVD (Toshiba) dreamed up their version, called DVD-Audio; based on the same PCM (pulse code modulation) used for CDs, but with considerably higher sampling frequency, bit depth (up to 192 kHz / 24-bit with as many as 6 channels); all thanks to Meridian Audio's MLP Lossless packing algorithm. The point of all this was to make available "Studio Quality Master Sound", transferred directly from the originals (just like PONO was supposed to be a few years ago); offering an even more detailed and immersive audio experience than anything that had come before. It would be just like listening off of the engineer's mixing console! Those formats lasted for a while. And in 2007, with the expansion of the internet to include bandwidths exceeding 10 Mbps, an online digital music store called HDtracks.com was born; founded by Chesky Records owners David and Norman Chesky. To date, many of the earlier SACD and DVD-Audio albums have been made available for download at resolutions ranging from 48/24 up to 192/24 and even more recently DSD.
This link leads to EVERY Soundtrack Album on HDtracks.com (in alphabetical order):
Many fine examples of cherished soundtracks are available as High-Resolution file downloads. Some notable examples include the earlier mentioned Goldfinger (1964), Shaft (1974), Casino Royale (1968), Close Encounters (1977), Robin Hood (1940), Jurassic Park (1990), Star Trek: Into Darkness (2013), Batman: The Dark Knight Rises (2012), The Hobbit (2012), and many others; in all periods of soundtrack from the 1940's to the present. And I highly recommend that you have a serious listen to them, because they sound (for the most part) much better than the LPs or CDs that have been for sale for decades. And the good news is that these higher resolution downloadable albums are becoming much more the norm, alongside the typical compressed audio versions (MP-3, AAC, etc.) one can easily find at the iTunes store or at Amazon.com. The market is ripe with soundtrack fruits of all kinds, and you don't even have to leave your home to find it, anymore. What will you be listening to tonight?
Stay tuned for another installment where I discuss other great High-Resolution files, SACD, and PureAudio Discs in abundance in both Stereo, Dolby Atmos, DTS-X and even all the way up to Barco Auro 3D 13.4 Surround Sound Audio. And many more soundtrack offerings worth more than a note or two!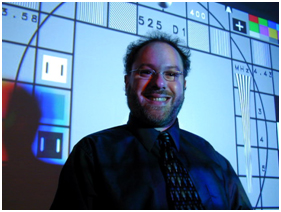 Jeremy R. Kipnis is a Producer, Director, Tonmeister, and Impresario. His heritage includes four generations of musicians and conductors. Working for various record companies, including Columbia, RCA, Nonesuch, Decca, Chesky, and his own label, Epiphany Recordings Ltd, he has been responsible for more than 450 award winning albums, LPs, and compact discs. His passion for photography led him to study briefly with Ansel Adams and Youssef Karsh. And his love for movies and television led him to design and create the Ultimate Home Cinema in the world, known variously as the $6 Million Kipnis Studio Standard (KSS)™. In addition to creating new cutting edge ultra immersive audio & video suites, Kipnis researches and reports on many topics in his three monthly columns, as seen in The High Fidelity Report, Widescreen Review, and Positive Feedback magazines.
Kipnis Studios (KSS)™ – www.JeremyKipnis.com
Epiphany Recordings Ltd. – www.EpiphanyRecordingsLtd.com
The Review System (at Kipnis Studios & Epiphany Recordings Ltd.)
(items in italics are on loan from the manufacturer)
DIGITAL-to-ANALOG decoders
PS Audio PowerWave DAC II (with Bridge Card)
Theta Digital Generation VIII DAC (Mk. 4 updates)
Ultra-Analog A/D D/A (Custom 960 kHz Pro Tools Recording System)
DIGITAL SOURCES
Mark Levinson No. 51 DVD-A Transport
Mark Levinson No. 37 CD Transport
Macbook Pro 17" 2.5 GHz Intel Core i7 w/ 8 GB 1333 MHZ DDR3 / 10.8.3 OS
Sony PlayStation 3 (SACD Playback via HDMI w/no trancode)
Audirvana Plus (Memory Music Player for iTunes, v. 1.5.12)
Pure Music / Pure Vinyl Recorder (LP High-Rez Remastering System & Memory player for iTunes)
Twisted Wave Logic Express 9.2 Soundtrack Pro – Adobe Audition CS6 (Digital Audio Editor)
Audacity Sonic Visualizer – AudioLeak (Digital Audio Analyzers)
ANALOG SOURCES
ELP Laser Turntable (Custom Line-Level Output Cards w/ RIAA Correction)
Pioneer LaserDisc LD-S2
Technics SP-15 / SME 3009 Mk. 3 Arm / Shure V15-MRx Cartridge
Pioneer RT-909 2- track & 4-track Stereo Reel-to-Reel Player
PRE-AMP / VOLUME Controls
Melos SHA-Gold Tube Preamp / Headphone Amplifier
Audible Illusions Tube Preamp / Phono Stage
Ultimate Attenuators (x2) – (31-step Laser Matched Resistors w/ Penny & Giles)
AMPLIFICATION
Crown Macro Reference (x2) – Class A Modified
Carver VTA20S Tube (x2) (Pair running in Stereo & Bridged Mono)
Mesa Boogie - BARON Stereo Tube Amplifier (with adjustable feedback and variable Triode-to-Pentode performance)
McIntosh MC2102 Stereo or Mono (x2) & MC2301 Monoblock (x2) Tube Amps
Mark Levinson No. 33H Monoblock (x2)
Digital Amplification Company – 60 Volt KING Marachino Cherry Mono Blocks
SPEAKERS
CERATEC Effeqt Mk. IV Loudspeakers
Symdex Epsilon 3-Way Loudspeakers (Built in 1993 by Kevin Voecks and Leeland Wallace in Gloucester, Massachusetts - USA) w/ Subwoofer (self Powered 12"): Cambridge Soundworks (x4)
Ologe ONE 2-way Loudspeakers
Ologe FIVE 2-way Loudspeakers
Ologe TEN 3-way Loudspeakers
Snell Music & Cinema Reference Full Range 4-way Tower Loudspeakers
Snell Music & Cinema Reference SUB-1800 (18") Passive Subwoofer (x4)
Waterfall Audio VICTORIA Evo Glass Loudspeakers
Waterfall Audio ELORA Evo Glass Loudspeakers
Waterfall Audio HURRICANE Evo Glass Loudspeakers
Waterfall Audio HF-250 SUBWOOFER Loudspeaker Addition
Bryston Stereo Subwoofer Crossover (x2)
INTERCONNECTS, WIRES & CABLES
Skogrand 421 Markarian Speaker Cables & Interconnects (Balanced & Unbalanced)
LessLoss DFPC Power Cords (x5)
Cardas Golden V, Neutral, Micro-Twin, and Clear Cables, Interconnects, Power Cords, Digital Connections, Microphone Cables
AudioQuest Ruby Speaker Cables & Interconnects, Glass Optical and HDMI Cables
Monster Cables M1 & M1000 Speaker & Interconnect, Pro 500 Microphone Cables
Mapleshade 1st Generation Experimental Speaker, Interconnect, and Digital Wires
Straight Wire, Kimber, Goldmund, Nordost, Sony, Panasonic, Radio Shack, etc.
TWEAKS and ACCESORIES
Magic Hexa Vibration Control Feet - 4 feet (x2)
Solid Tech Rack of Silence w/ Feet of Silence (x5)
Auralex 4" Studio Wedge Foam 2' x 2' Panels (x6)
RPG Skycloud Diffuser (x4)
ASC Special SQUARE Tube Traps (x2)
DIRAC Live Room Calibration Kit
Equitech 100 KVa Balancing Transformer (x2 : separate Digital and Analog services)