One Sunday afternoon we were listening to Krzystof Penderecki's Clarinet Concerto (DUX 0559). This is difficult, contemporary music—difficult enough to turn many listeners off; enough to make your neighbors complain.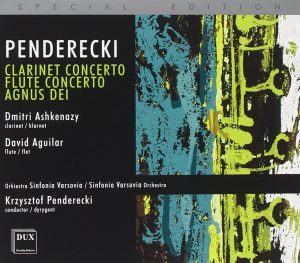 At 2:20 into the first movement, the solo clarinet plays a series of grace note figures which never fails to take my breath away. It is unlike I have heard the ornament employed before. Penderecki is full of surprises like that. Don't ask me why I dig it; Lynn has less tolerance for it.
DUX is a quality label and the CD is well engineered. The reproduced sound traversed a wide range of dynamics and resolved fine details. At the same time it is not off-putting. It may be a little soft at the edges and a tad bloomy, but nothing objectionable. It strikes a nice balance between resolution and ease of listening.
Of course, this can be a double-edged sword. It allows you to listen to a wide variety of source material, but you can also make the case that Penderecki is not supposed to be ingratiating. He should be hard-edged, even disturbing.
This was in the context of my reference gear with the substitution of the Lamm L2.1 Preamplifier for my CH Precision L1. The system was mostly wired with Kubala•Sosna Elation! and a pair of K•S XPander Power Distributors. There were a couple of Stage III wires in the mix—the Triton power cord and Gorgon interconnect—as well as a Dynamic Design Neutron SW 16 Digital Power Cord on the transport. This combination is my cable reference at the moment.
Enter The Muse
As it happened, I had just gotten in new cables from TARA Labs. I inserted a couple of runs of The Muse interconnects between DAC –> pre –> amps. Yes, you know where the narrative is headed next.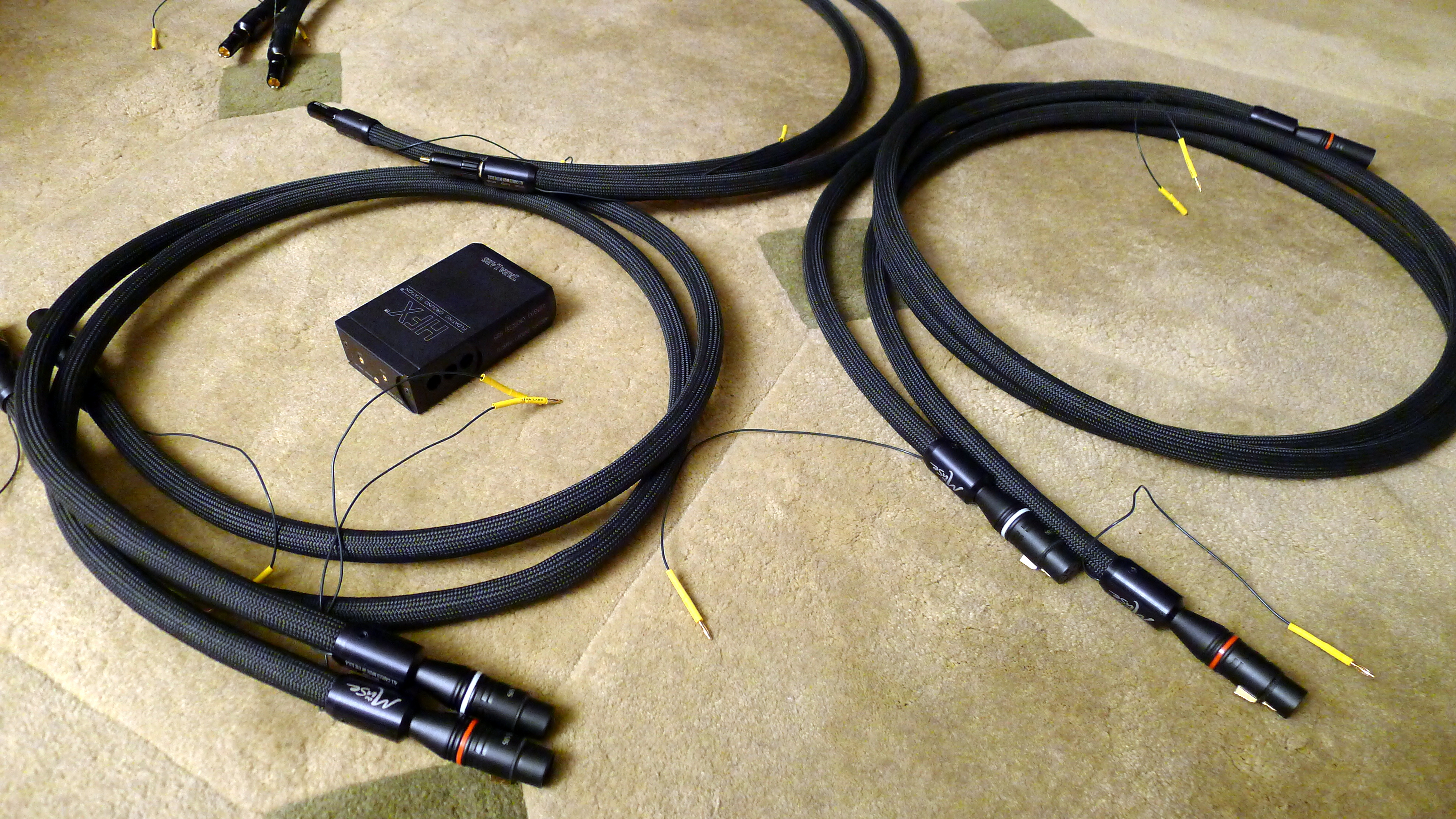 The view sharpened up. Edge details and textures came into focus—everything came into focus. These are very fast cables—no question about that. The speed plus the improved focus helped convey the musical intent more clearly. Those Penderecki grace note figures were revealed to be something like ba-diip-diip, ba-diip-diip.
I liked what the cables were doing. The Muse sound bold and very dynamic, with excellent low-end weight. The tonal temperature cooled and the euphonic sweetening rolled back, yet it managed to steer clear of lean, analytic sound. They were not only more neutral, they were more engaging.
Part II: The CH L1 Back in Line
Clear View, No Fog
Next I wanted to see what would happen when my solid-state CH L1 Preamp was back in line. The CH L1 is several degrees more neutral compared to the Lamm, a hybrid with five tubes in its external power supply. How would it mate with The Muse cable?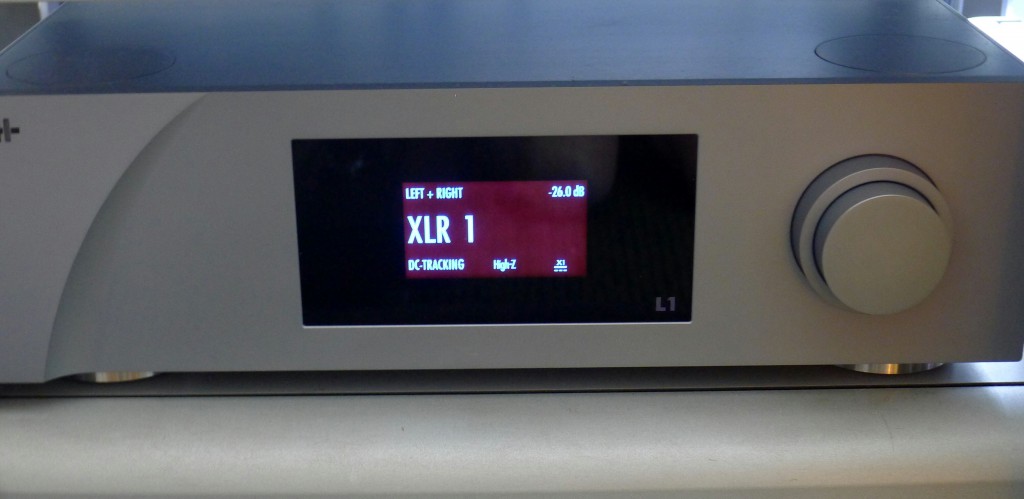 CH L1 Preamplifier
The differences I noted earlier intensified. With more clarity and speed, notes came on and off the stage rapidly. These cables seemed to let more light in. The presentation moved another notch into neutral and, most importantly, the musical qualities were not compromised.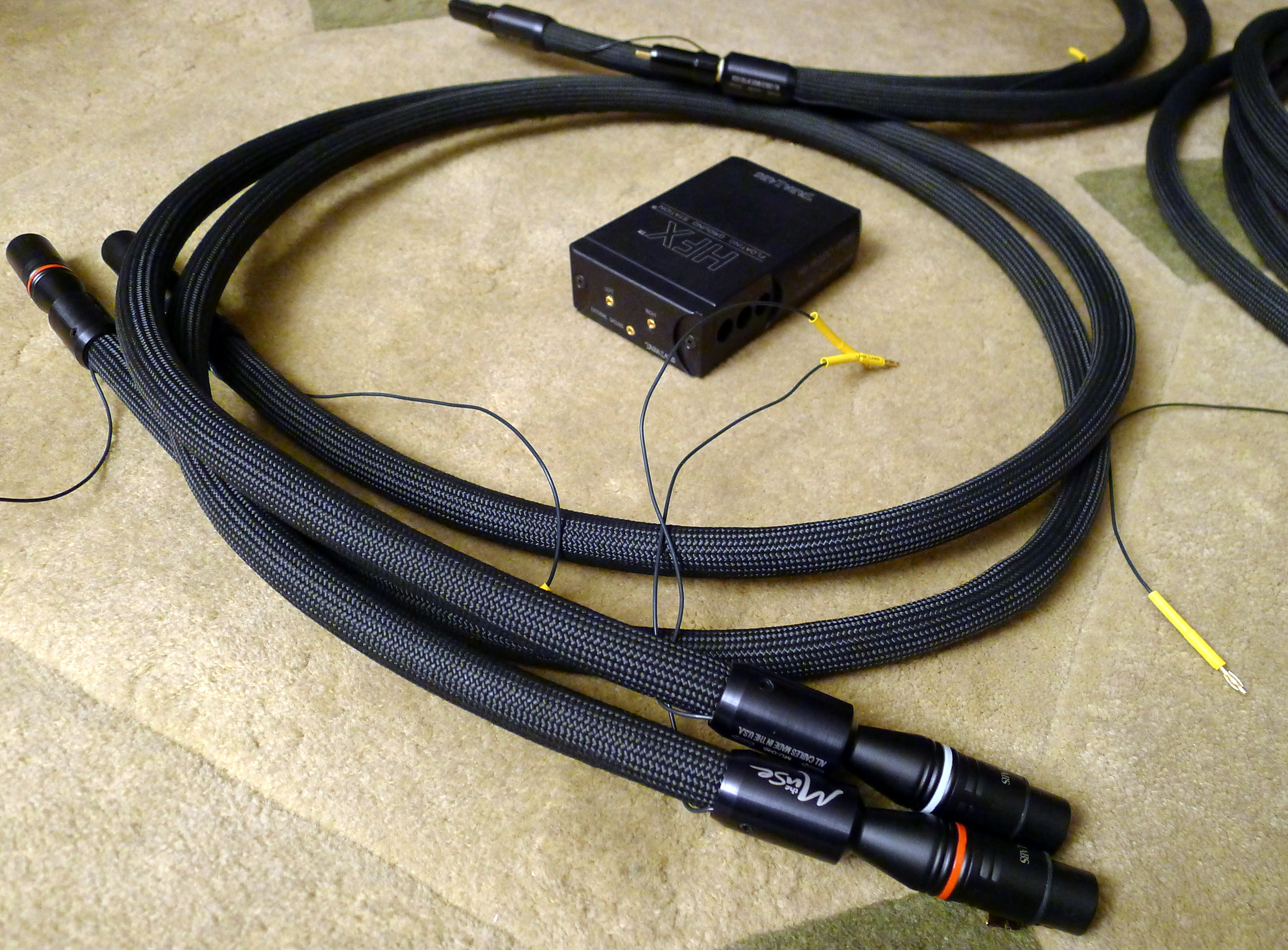 Putting it in perspective, these differences were important but not huge. The Muse ICs and my reference ICs are not far off, which is really saying something. The K•S and the Stage III represent the best interconnects I've come across and The Muse pulls up right alongside them. Think about that. Coincidentally, they are all priced around $7-8K/m.
Part III: The Muse Speaker Cable
So far we have taken the measure of The Muse ICs. Now it was time to put in the speaker cable. Double runs of The Muse Speaker Cable went onto my amps' Argento binding posts, replacing two runs of K-S Elation!. (My YG Anat Studio speakers are biwire.)  We're looking at $22,000 for The Muse Speaker Cable runs ($11,000 / 6ft x 2) vs. $14,400 Elation! ($7200/2m x 2). Meanwhile The Muse ICs stayed in place.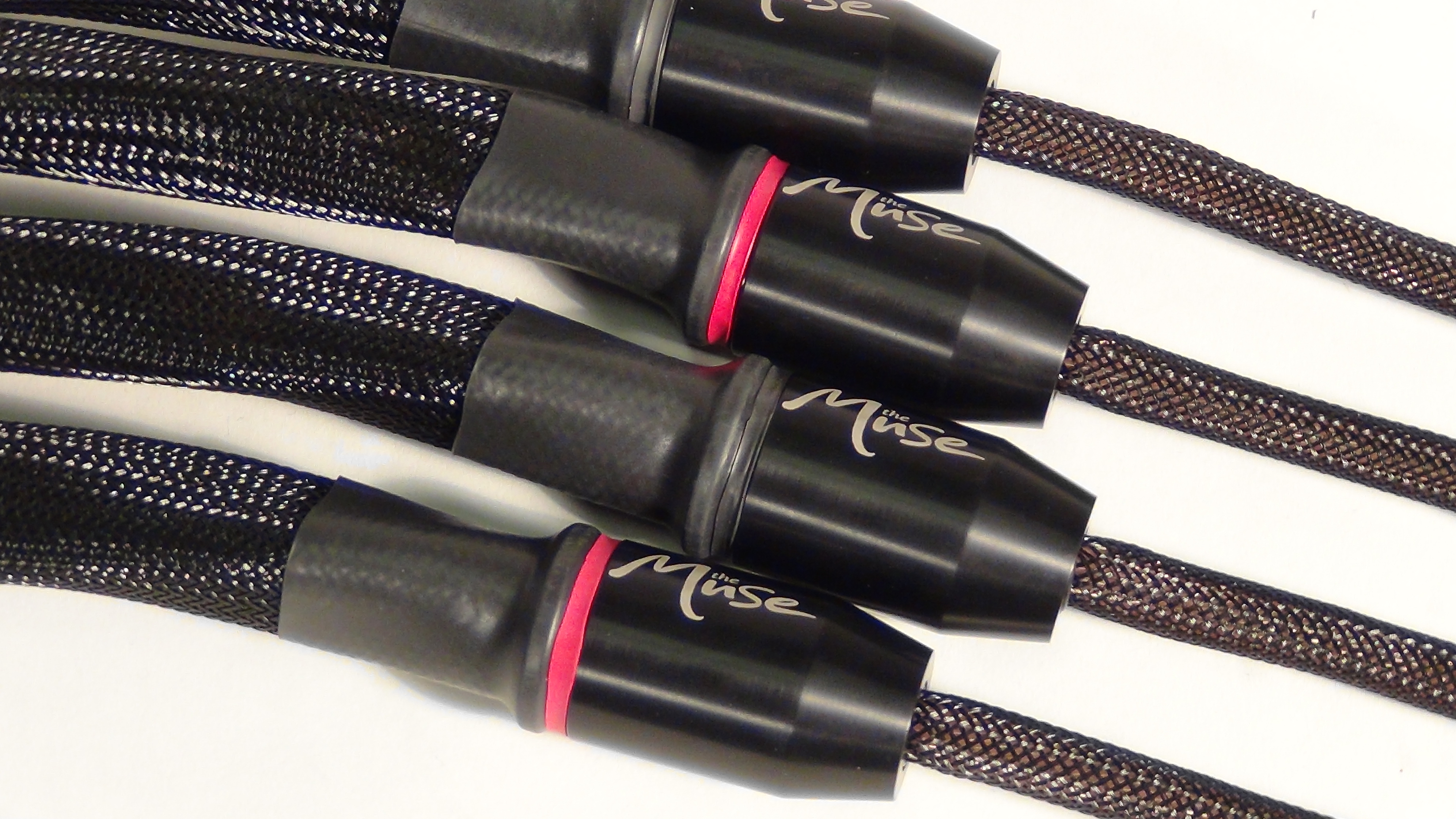 Due to the large barrel size of the terminations, I was prevented from using my Duo Tech Cable Enhancer, so I was forced to break my rule: I listened as they burned-in. Here are my impressions.
Out of the Box
Out of the box they sounded light weight with a mild suck-out in the lower-mids. With 25 hours on them, the lower-mids were more accounted for. The bass was gaining power and prominence, but Lynn was complaining of catching a chill. I wondered if it strayed too far to the cool side of neutral.
Let the Sun Shine In
After accumulating 60 hours playtime, there was a major change as The Muse clicked in. The treble no longer stood apart as a bright, chilly beacon with a tendency to bite. The bass spread its tentacles into the mids, rather than riding separately under everything. The top and bottom began to integrate with the middle. Bass was tight and densely saturated, with plenty of weight.
Along with the integration came a further change in climate. As I had noted earlier with the ICs, the cable let in more sunlight and the temperature warmed up, although not as warm as the K•S / Stage III combo. I attribute this to the tonal center of the cables residing in the upper mids, while the K•S is centered in the lower mids.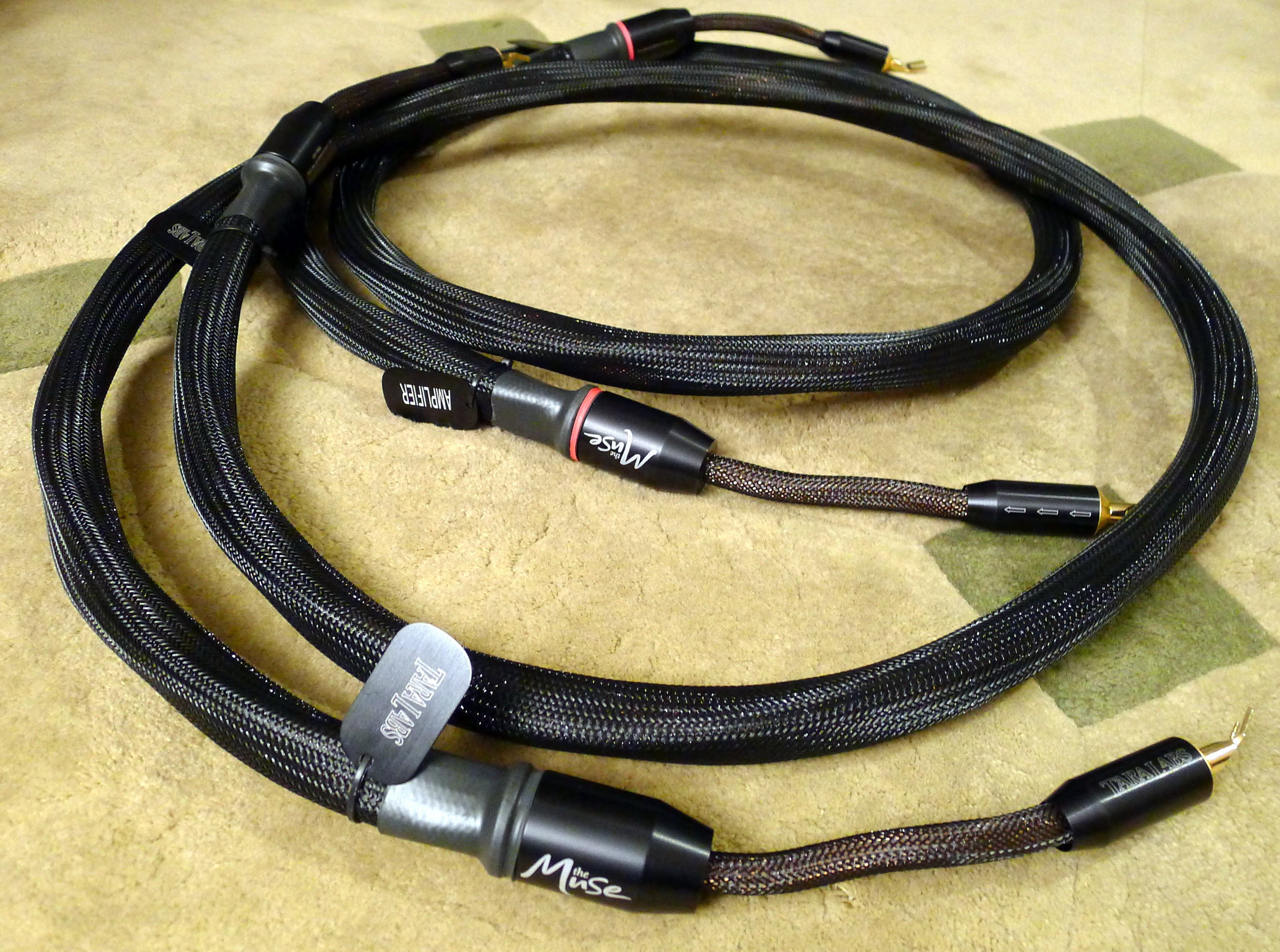 The Muse relaxed, and musical flow, defined as how the sound moves from note to note, improved. I was happy to note the timbral palette was rich and varied. This is one of TARA Labs hallmarks.
Musical and Insightful
Let's play the newly unearthed gem, Once In Every Life, with Johnny Hartman (Beehive LP, BH 7012). I have an original; the reissue by Acoustic Sounds is gathering a lot of notice. Recorded in 1980, Johnny is well past his prime, but there's no denying his deep baritone still has some magic and is immensely appealing. Backed by an old-school rhythm section, the production has a mellow, suave sensibility not often encountered these days.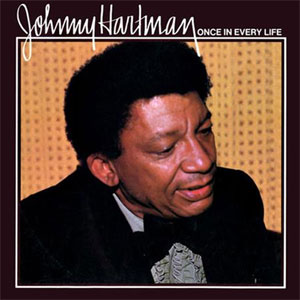 While there are plenty of audiophile goodies to be heard on Once In Every Life, it seems to me Johnny is having trouble, slipping and sliding around many notes on the first tune, Easy Living. Lynn pointed out he is fine in his middle range; it's only at the edges where he has problems. You need to hear one of the early Impulse recordings, such as The Voice That Is from 1964, to know how special his voice was.
Yet it's the strangest thing: despite all these performance flaws, I still enjoy Once In Every Life. The Muse cable has extreme resolution. There's no masking or covering up bad intonation or poor entrances. But it is so darn musical I can still dig what Johnny is laying down. His sexy, chocolate baritone exploring the bottom register and his risk taking reminds me of another bass-baritone jazz vocalist that blossomed late in life: Andy Bey.
With The Muse in stream, I'm playing more music from my collection and not just the audiophile-approved fare.
HFX Floating Ground Station Reassessment
And now a word about those outboard HFX boxes.
TARA Labs has always been a big proponent of floating the ground on their cables, and so it is with The Muse interconnects. They come with an outboard HFX Floating Ground Station (FGS), which contains a patented noise reduction compound called Ceralex. The cable's ground plugs into the FGS and the FGS in turn is connected to ground on the component's chassis.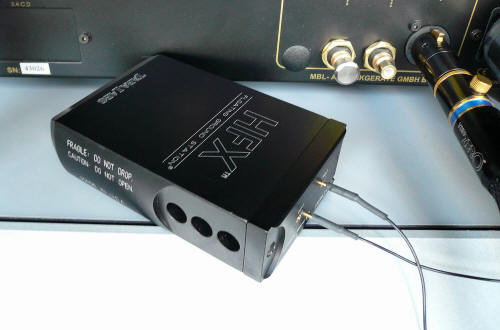 Based on past experience, I know the FGS to be a powerful tool. They increase control, and if that's what your system needs they're great. But, as you know, good systems are finely balanced machines. Mine doesn't need any boost here or it could easily veer off into a tight, over-controlled sound. That's exactly what happened when I started out with The Muse ICs and the full complement of FGS connected. I had to back off. Leaving only half connected was much better. I got most of the benefits and the sound was able to breathe.
After I discussed this with the manufacturer, and considering their strong advisement, I revisited the FGS after inserting the speaker cable. Somehow, with the ICs and the speaker cable and a full complement of FGS boxes, the sound took off.
A heap of additional detail was present—as if there wasn't enough already. "Love the texture," was panelist David's first observation. A couple of times he described the low-end as transparent. Normally I don't associate that adjective with bass, so I inquired what he meant. He was referring to texture down below. Yeah, now I get it: double bass is usually a big, flabby thing, like a blob. With the full TARA implementation, texture and micro detailing were present down there just like they were in the other bands.
There was less of what some audiophiles call "air" in the presence region. I came to see this high frequency "stuff" as part euphonic sweetening and part noise artifact. When the source had it, treble extension was fine in the reproduction.
Cosmetics and Cable Construction
The Muse interconnects have the look and feel of the more expensive Zero Evolution ICs.
The construction of the Muse interconnect begins with the precise measuring, machining, and cutting of TARA labs proprietary materials. Beginning with our 99.999999% pure rectangular solid core copper conductors that are super-annealed, oxygen–free, mono-crystal, and frequency-tuned. The conductors are then hand-polished and coated in our proprietary liquid dielectric to prevent oxygenation before inserting into PTFE Teflon air tubes... TARA Labs legendary HFX floating ground station system is also included with all Muse interconnects.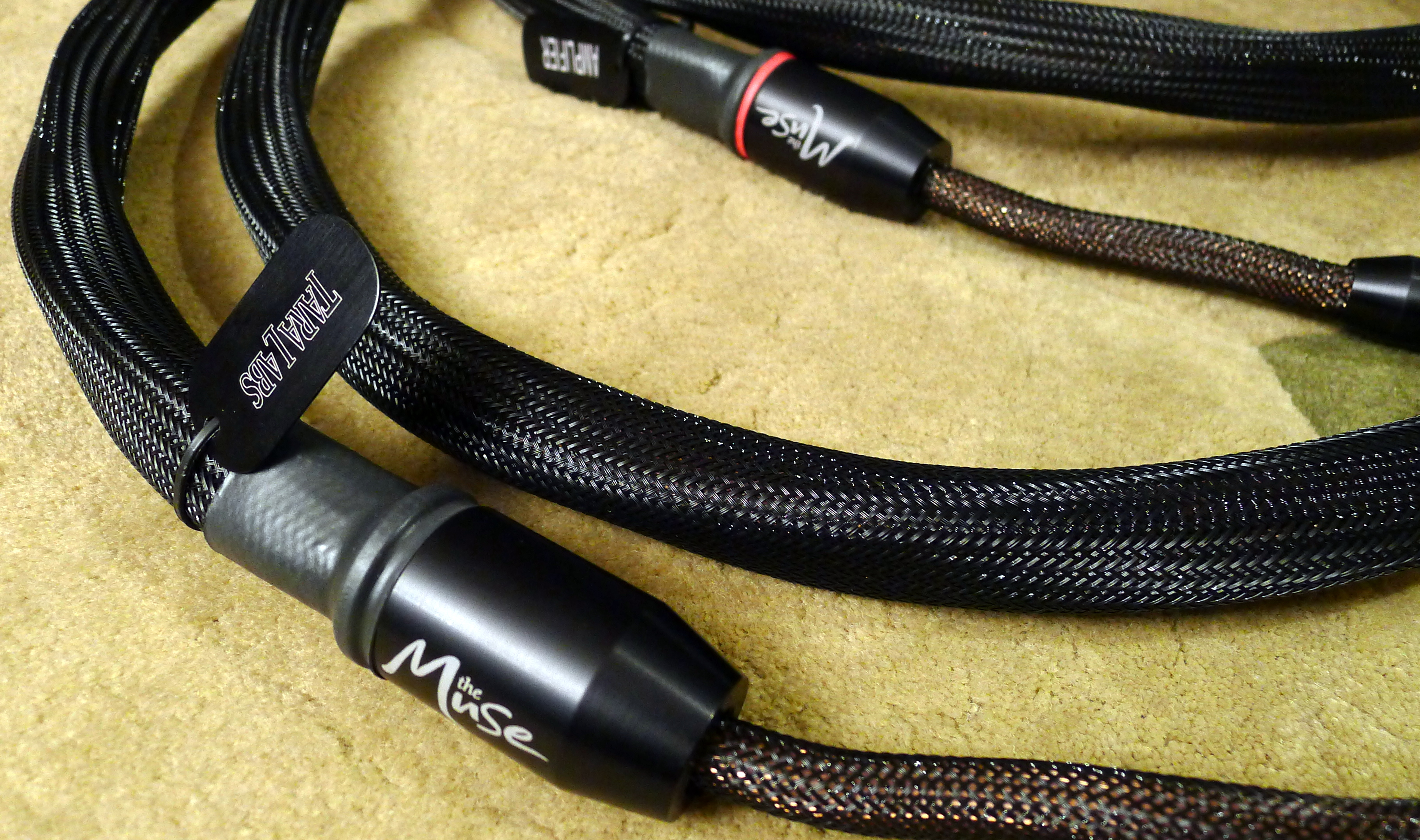 Likewise, The Muse speaker cable looks like the more expensive Omega Evolution cable.
"Construction includes using PTFE (Teflon) air-tube construction along with a trio of helixed Rectangular Solid Core® conductors. Each channel uses 144 Rectangular Solid Core® conductors with a total gauge size greater than a 6-gauge conductor, together with the high frequency extension and linearity of a 32-gauge conductor."
The interconnects are thinner and stiffer than the K•S Elation!. The Muse speaker cable is about the same diameter as the K•S, but lighter in weight and also stiffer. These cables will not make sharp bends or twist easily. Note that the speaker wire can be fitted with interchangeable spades or bananas.
Conclusion
Over the years I've reviewed many TARA Labs wires from affordable to unobtainium price points. The lower models always represent good sound and value; those in the upper stratum unfailingly triggered a classic Pavlovian salivary response. The Muse Series of interconnects and speaker cables land a little above the midpoint of the product range. Did it trigger the Pavlovian response?
I listened to the interconnects first and found them competitive with, if not better than, my best cables. (By sheer coincidence all of these cables happen to be around the $7-8K/m price point.) But you shouldn't stop there.
When the speaker cables and a full complement of the outboard HFX FGS boxes joined the fray—in other words, with the full TARA implementation—a synergy developed that caught me off guard. The Muse vaulted to new levels of texture and transparency bundled in a very musical package.
For the first time in a long while I found myself able to relax on the couch and not feel compelled to get up and tweak the sound, even with a variety of source material. And that about says it all.
The Muse signal cables demand to be auditioned as a system. In that implementation, I think you will be surprised at the sound quality delivered. These cables will not be going back to the manufacturer: they have found a home in my reference system.
The Muse Interconnect with HFX
Retail: $6995 / 1m, Additional meter $600
The Muse Speaker Cable
Retail: $11000 / 6ft, Additional foot $750
TARA Labs
550 Clover Lane, Ashland OR 97520
541.488.6465