I was introduced to various Marigo Labs wire products back in the early 1990s. Ron Hedrich, owner and chief designer, was just minutes away in the north shore suburbs of Chicago. Later, Ron moved body and and soul to the great northwest in Washougal, Washington. Ron continues to design and manufacture some of the most innovative and high performance interconnects, speaker cables and power cables available today. He is also well known for his tuning dots, CD mats and other resonance control devices.
Back in the day, I was especially taken by various models of his Marigo Labs RMX power cables with MSRPs from from $300 to $600. For that time, this was ultra high end in both design and price. The RMX lineup was unique in that it utilized solid core OFHC copper insulated by a distinctive PVC dielectric. This dielectric provided precise damping and both RFI and EMI filtering to the entire design.
Compared to today's high end offerings at much higher prices, the original RMX still holds its own—especially when configured for front end digital components and preamplifiers. My friends are astonished when I swap out the latest and greatest for a $300 RMX.  In many cases, the RMX was preferred.
With this in mind, and with several new digital products from Devialet and Aurender in house, I contacted Ron and asked for an appropriate model from his current product portfolio. I was expecting something special, but the Iridium v1.0 power cable exceeded all expectations.
Review System
Devialet 800 Integrated Amplifier
Magico Q7 Speakers
REL Gibraltar G-2 Subwoofers
Playback Designs MPS-5 CD/SACD/DAC
Aurender N10 Music Server
Synergistic Research Element CTS Power Cords, Interconnects and Speaker Cables
Synergistic Research Element CTS AES/EBU Digital Cable
Synergistic Research Powercell 10 UEF and FEQ - Powercell Equalizer
MIT SL-Matrix50 Interconnects and SL-Matrix90 Speaker Cables
Rix Rax Hoodoo Component Rack
Magico QPod Footers
Caveat Emptor
System synergy and personal taste are critical when evaluating high-end audio products. This review is based on my subjective requirements, my subjective ears, my specific system and my specific listening room. This combination is only one data point of many that exist out there for these components. Please consider my comments and analysis appropriately.
Design
The Iridium v1.0 is Marigo's top of the line power cable that was introduced for general availability in March 2016.  Depending on length, the MSRP is as follows. Custom lengths are available at $300 per extra foot.
$3650—3 feet
$3950—4 feet
$4250—5 feet
$4550—6 feet
The quality, fit and finish of all materials and assembly is superb. This includes an Oyaide P004 AC plug and Oyaide C004 IEC plug. Contacts are all copper with platinum plus palladium plating. Custom linear crystal solid core OFHC copper is utilized of the very highest purity. All conductors and plugs are cryogenically treated.
Marigo also states the following about design philosophy and execution:
Our conductor purity, conductor treatments and proprietary geometry bring together a new performance reference for state of the art dynamic realism and low level resolution giving a truly live sounding harmonic envelope.
Custom proprietary dielectric materials eliminate subtle congestion and high frequency edginess inherent to typical dielectrics used.
Internal damping materials give fine tuning for ultimate bass performance for articulation and freedom from any one note bass resonance but is also not over-damped so there is exceptional tonality and harmonic fullness.
Proprietary RFI and EMI absorption materials coupled with two dissimilar braided copper very heavy gauge custom shields over all conductors eliminate contamination on the AC line from getting into the component.
Marigo wire products can only be purchased factory direct within the USA and Canada.  Marigo distributors are available outside of North America. Please contact Marigo directly for more information. Marigo provides a 30-day in-home audition period with 100% money back guarantee. Free Cable Cooker Pro cable burn in is also available.
Sound
I tried the Iridium power cords with several components and the results were consistent across the board. This included the Playback Designs MPS-5 CD/SACD/DAC, the Aurender N-10 music server and the Devialet 800 integrated amplifier (which requires one power cord for each channel). I also experimented with both of my REL Gibraltar G-2 subwoofers.
One thing that you notice immediately is that there is less grit and edge to the sound, yet there is no loss of detail and speed. There also seemed to be a more rounded and full bodied output across all frequencies. For me, this is almost always a good thing when it comes to anything digital. The MPS-5, N-10 and D800 all fell in love with the Iridium.
Surprisingly, the G2 subwoofers also kicked in with additional slam and weight. The G2 utilizes an integrated class A/B amplifier conservative rated at 450 watts RMS. I have been experimenting with various power cords and tweaks on these subs for several years, yet nothing had this kind of impact and improvement. Led Zeppelin was sounding awfully fine.
Highs were natural and articulate. Violins and violas were easy to differentiate, which is not always the case.  The slower thicker strings and larger wood body of the viola were easy to identify. The higher registers of the violin came through loud and strong and without grain.
Midrange performance was extremely impressive.  Male and female vocals were rich and creamy with plenty of proper harmonics and inner density.  Saxophone was as thick and reedy as the real thing. I love the original Marigo RMX designs, but the Iridium is from another world. So much texture! So much lifelike presence!
Music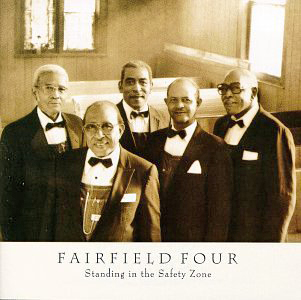 Fairfield Four – Standing in the Safety Zone
The Fairfield Four is an American gospel group originally founded in Nashville Tennessee in the early 1920's. Disbanded in 1950 due to economic concerns and the roller coaster ride of old timey radio, they reassembled in the 1980s with considerable fanfare and praise. In 1998 they released I Couldn't Hear Nobody Pray which won a Grammy for Best Traditional Soul Gospel Album. They also received much recognition for their appearance in the movie O Brother, Where Art Thou, and their recordings with John Fogerty, Dolly Parton, Amy Grant and Vince Gill. 
Standing in the Safety Zone is an exceptional recording for both performance and sound. Released on the Warner Brothers label in 1991, it never fails to amaze visitors to my listening room.  On track 2, My God Called Me This Morning, the beaming and smiling typically begins within 10 seconds and the "shakin and a bakin" not long after. Its hard to stay seated.
With the Iridium pushing your system through its paces, you will quickly notice the voices of tenor Walter Settles and bass Isaac "Dickie" Freeman. The years of life and grizzled character of each are displayed for all to hear. The vivid immediacy of the recording is impressive. You get the detail but you also get the physical authority and proper bloom of these unique vocalists. If you ever wanted to hear the glorious harmonies and deep rooted emotion of traditional gospel music, please check out this CD (and bring your Iridium with you).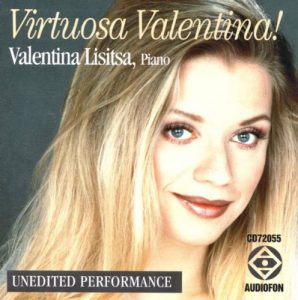 Valentina Lisitsa – Virtuosa Valentina!
Valentina Lisitsa is a classical pianist born in Kiev Ukraine in 1973. 
Valentina came to America at the age of nineteen and initially launched her career through social media and various YouTube videos without the support of a promoter or record company. Now signed to the Decca label, she and her husband Alexei Kuznersoff have enjoyed significant success in the United States and are current mainstays on the classical concert circuit and on the Internet.
This recording on the Audiofon label and released in 1995, was engineered by the infamous Peter McGrath. If you have ever experienced one of Peter's demonstrations for Wilson Audio, you already know that the word "genius" is appropriate. His recordings are well known and revered in the high end community. This CD is one of my favorites.
On track 2, Valentina takes on Liszt and his Hungarian Rhapsody No. 2. Composed in 1847, by the early 20th century this piece became one of a few unofficial standards that every aspiring pianist would include in his or her stable to prove the merits of their skills. Valentina meets the challenge here and will have you applauding throughout.
Piano is one of the most difficult instruments to record and reproduce properly. The key (excuse the pun) reason for including this track in this discussion is the astonishing amount of muscularity and explosive force that is demonstrated when the Iridium is added to the system. You being with the gently lithe agility of Valentina's abilities and build to a physically startling attack on the keyboard. All of the dynamics and transient speed of the real thing are here to experience. Keep it coming Marigo!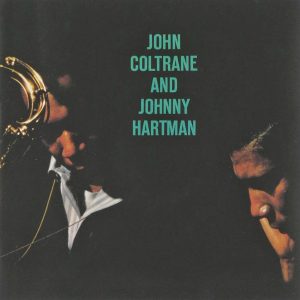 John Coltrane & Johnny Hartman - John Coltrane & Johnny Hartman
John Coltrane and Johnny Hartman were a match made in heaven. The rich seductive tone of Coltrane's tenor sax and the deep vibrant baritone of Hartman's voice were never so beautifully paired. Sweet, smooth and understated, the music seems to just drip from the soundstage. Six simple ballads elegantly performed and mastered. Less is more as they say.
Recorded at the renowned Van Gelder Studios in Englewood New Jersey, the original production was released on the Impulse label in 1963. Band members also included Jimmy Garrison on double bass, Elvin Jones on drums and McCoy Tyner on piano. Legend has it that the session was so magical, that each song was done in only one take except for You Are Too Beautiful, and that was only because Elvin Jones dropped his drumsticks at the end of the first attempt.
An original mono vinyl pressing is the one to have, but the 2004 Impulse SACD release is still outstanding. Every reissue that I have heard comes with the added hiss from the original master tape, but that will quickly fade away once you delve into the music. 
The first track, They Say It's Wonderful, will grab you by the throat and will not let go. Hartman's voice is so realistic and palpable, you will wonder if his lady is sitting right there as he lovingly gazes and sings on. Coltrane's tenor is again the ultimate complement. Thick and colorful with layers of harmonic detail, you will be mesmerized. Again, the Iridium gets it right.
Final Thoughts
I greatly enjoyed my time with the Marigo Labs Iridium v1.0 power cables. There was some clear decisive synergy going on with a variety of digital components—that includes DACs, transports, music servers and even digital amplifiers. However, I would not box them in or limit them to any specific application. Even my REL G2 subwoofers greatly benefitted from their use. My guess is that the unique implementation of solid core conductor and the multiple dialectic and dampening materials were important contributors. Another winner from a long and trusted tradition by Ron Hedrich and Marigo. Definitely a must audition that can compete with the very best!
Marigo Labs
32711 SE 16th Street
Washougal, WA  98671
(360) 835-9239