Used to be, the only people needing fancy in-ear monitors were wasted rock stars or serious looking dudes protecting the President. The rest of us settled for crappy little earbuds that could only produce one sound accurately: "Good riddance!" High end IEMs were reserved for world class X-Games competitors barreling off the mini-ramp. But times have changed, and though my only X-Games competition is struggling to put on a pair of X-Large jeans, I want the same state of the art in-ear monitors rocking the ears of the audiophile in crowd. 
The growing number of people of all ages who say, "Hey! I want a pair of killer IEMs, too!" has given rise to the many companies producing in-ear monitors of a quality and design unimaginable only five years ago. Up to now, the world of boutique premium in-ear monitors has been dominated by start-up companies drawing from the expertise of a handful of designers. The manufacturing heavyweights, however, are starting to take notice, and few companies cast a shadow as big as the German powerhouse, Beyerdynamic.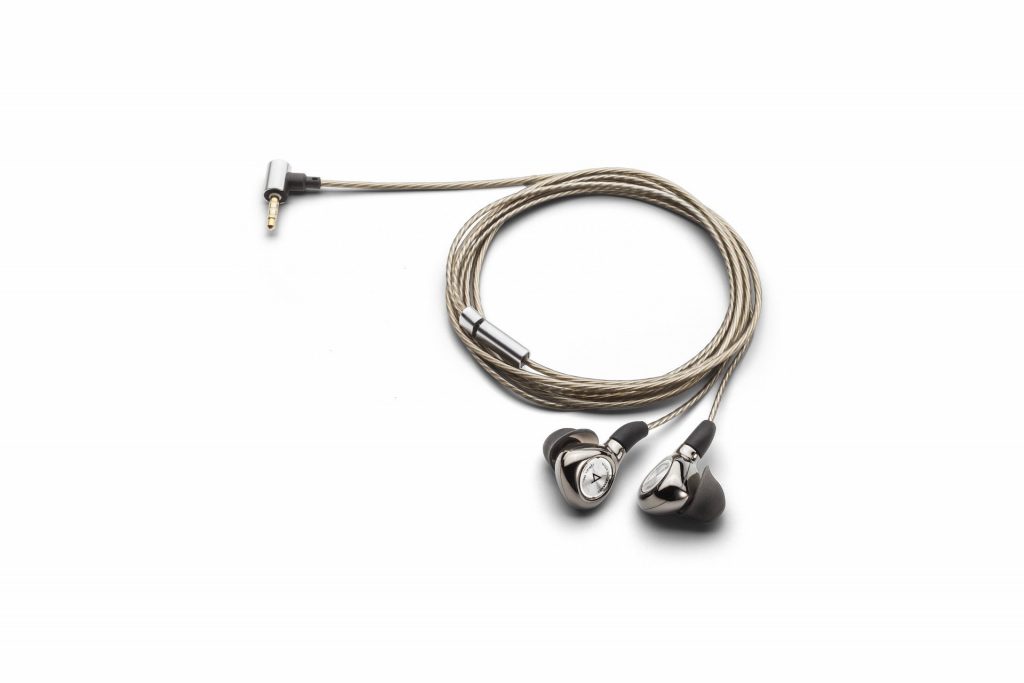 Having made headphones since the 1930s, Beyerdynamic lacks nothing in expertise or resources to produce IEMs, but even industry icons realize the wisdom of partnering with those who live and breathe this stuff. Enter, Astell&Kern, the widely celebrated manufacturer of cutting-edge audiophile grade portable music players. Previously, Beyerdynamic and Astell&Kern collaborated to produce the well-received AKT5p over-ear headphones, making the production of an IEM model an obvious next step. Thus emerges full formed, the Astell&Kern AK T8iE Mk II In-Ear Monitor Headphones. One challenge, of course, is how would Beyerdynamic effectively miniaturize the Tesla technology used in the larger headphones so that it would produce a similarly enchanting sound in the tiny IEMs? You might ask, "What the heck is Tesla technology?" Searching for answers on the Beyerdynamic or Astell&Kern website leaves me less confused, but only slightly. While I may not understand what Beyerdynamic is saying, as a big fan of audio techno-speak, I like how they say it:
"The pioneering spirit of Nikola Tesla also inspired Beyerdynamic developers when it was a question of revolutionising one of the Heilbronn audio specialists core products: the headphone. The tesla unit presented them with a daily challenge, since values in excess of 1 tesla are deemed to be difficult to achieve in the construction of headphones. Here, every increase of the so-called flux density can provide immense advantages. The voice coils can be more filigreed and consequently react more quickly, while the sound generated gains precision and richness in detail. At the same time, the energy utilisation increases and the listener can play louder."
My extensive engineering training from watching tons of television has taught me exactly two scientific properties regarding flux: 1) flux capacitors allow you travel in time, propelled by an endless sound track of Huey Lewis and the News,  and  2) flux density keeps your spaceship level when blowing away nettlesome space aliens. Unfortunately, my telecourses never covered flux density and headphones. Fortunately, I've never let actual knowledge impede my ability to grossly oversimplify complex engineering principles. My tech tweet on the AK T8iE, therefore, is that the Tesla magnet increases the precision and speed of the movement of the voice coils. Smoother, faster control makes for smoother, faster sound. At least, that's my story, and I'm sticking to it. Onwards!
All speakers are a matter of personal choice, and in-ear monitors are so intimately placed in our ears that the concept of trust becomes paramount. Noooooobody likes getting a nasty blast of shrieking IEM noise, something that happens way too often when auditioning in-ear monitors with various amps, DACs, and whatnot. Fortunately, the AK T8iEs are the work of professionals.
The AK T8iEs provide one of the nicest in-ear monitor experiences that I've had to date. It could be that I respond well to their full range approach. The website tells us, "The T8iEs feature dynamic moving coils speakers, operating at 16 ohm and featuring a 10 mW power handling capacity. The new MK II model boasts improved voice coils and upgraded (removable)  3.5 mm single ended and 2.5 mm balanced high-grade silver speaker-plated cables." I should confess that, for me, some balanced armature IEMs appear too intent on grabbing your attention with high frequency pyrotechnics. True, with the best amp, DAC, and recording, some IEMs bulging with speakers and looking like Peter Gabriel's Slipperman costume can be truly spectacular. But other times, well, supper's not quite ready (last prog rock reference, honest). Playing less than lovely recordings can make all those tiny speakers shouting for attention become unruly. Whatever your reaction to the AK T8iE's design, it's hard to imagine anyone finding the sound of the AK T8iEs to be anything less than cohesive and seamless.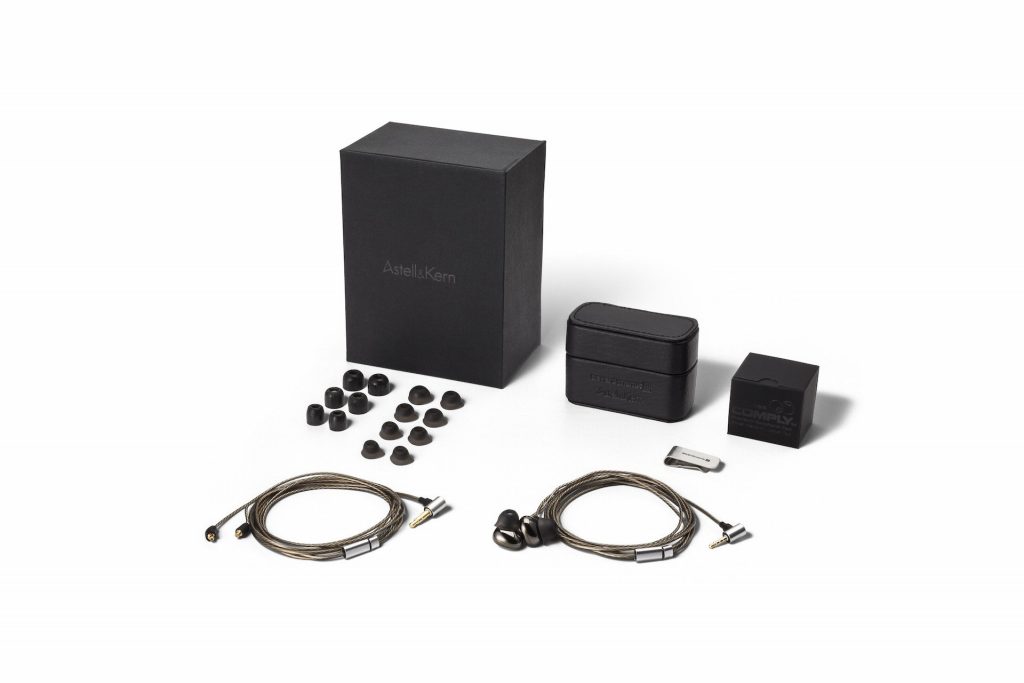 Tonally, the AK T8iEs excel in producing low frequencies that are articulated and convincing. Which is to say, bass guitar and lower register keyboard notes are consistently weighty and in proportion to the music. To me, this constitutes excellent bass. Others may opt for a more overwhelming presence, but these IEMs appear to be tuned for those who prefer a balanced approach. The midrange is a delight, and is particularly adept at conveying vocals artfully and significantly absent of grain or edginess. The highs, for me, deliver thrills without tearing up my ear ducts. 
Listening to Martin Zeller's stunning performance on Bach Cello Suite, Vol.1, the tone of the lowest notes loading the microphone fills the sonic space of the AK T8iE's with rich, rewarding sound. The sound of the bow as it digs into the string windings is exceptionally detailed, producing a highly realistic sonic image. Is it as immersive as what I hear with my Audeze LCD-Xs or as grand as when hearing the piece through my Nola Contender loudspeakers? No, on both counts. That being acknowledged, neither headphone nor loudspeaker can match the AK T8iE's direct and personal conveyance of the performance. 
When done right, IEMs such as the AK T8iE's have the advantage of proximity to deliver unrivaled delicacy and immediacy that lets us hear the subtlest of audio cues. To illustrate, the sound of the xylophones heard in the opening of "Misery," by Dave's True Story, is noteworthy, not only for being superbly locked in tight precision in the soundstage, but also for the ringing sustain of each struck note. The AK T8iEs expertly convey each aspect of the fifties era production: instruments drenched in reverb, crunchy guitar panned right, xylophone hard left, brushes on a snare drum mixed back and center. The AK T8iEs bring the production to the fore, and the lead vocal has body and presence, while backing vocals emanate fully articulated, and lovely. The whispered responses of the background singers arrive fast and tight. Music flows in waves, not sections. Yes, IEMs are a portrait of sound when compared to a headphone's canvas or loudspeaker's expansive mural. Like all audio set ups, different sounds for different situations. That said, the AK T8iE's produce a complete picture, not the collage that frequently occurs with poorly executed balanced armature in-monitors.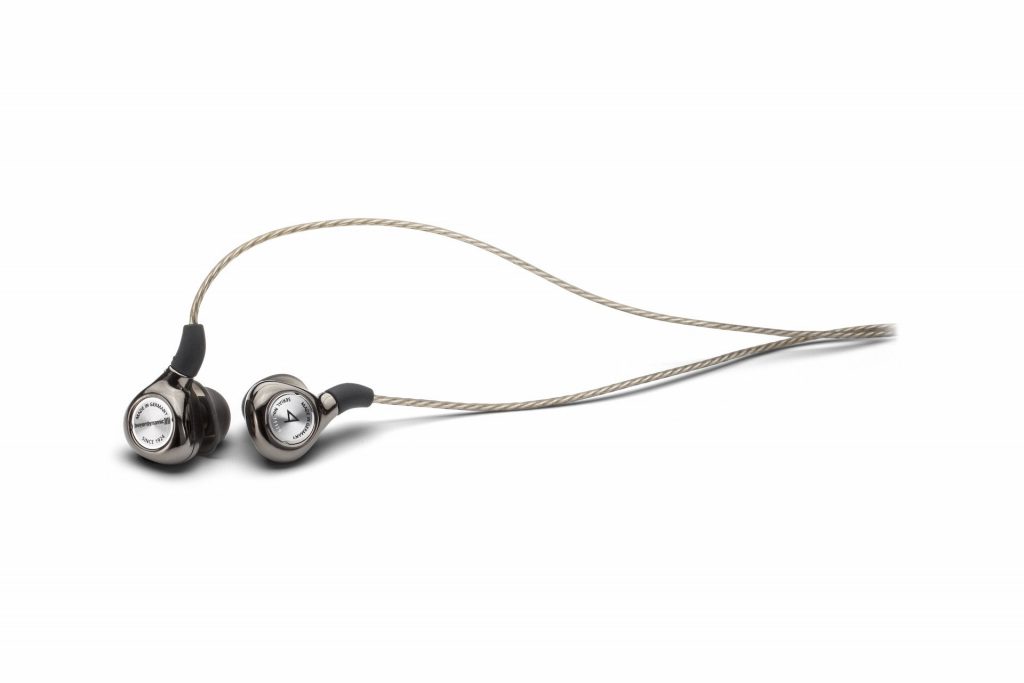 In short, the AK T8iEs are one of a very select group of in-ear monitors that I can listen to on a regular basis. They possess an unusually cohesive and balanced sound, and offer a satisfying audio experience. Wonderful fit and finish, too, and the headphone cable in the MK II is a considerable improvement over that of the MK 1, so there's no pressure to upgrade. The AK T8iE's will not win the prize for how many speakers you can squeeze into an IEM before shattering the housing or your ears. But if you want a wonderfully constructed, consistently fine sounding IEM, the Astell&Kern T8iE in-ear monitors should definitely merit your consideration. 
Astell&Kern AK T8iE MK II In-ear Monitor Headphones
Retail: $999