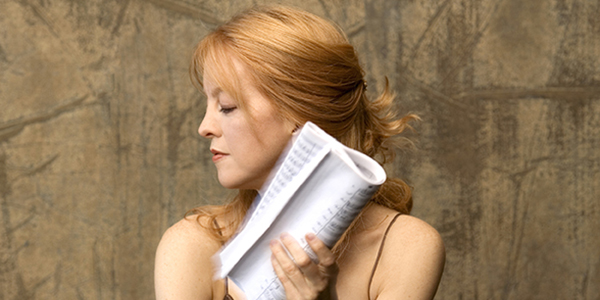 Maria Schneider (photograph courtesy of Soka University)
Maria Schneider is an unrivaled American composer in the grand tradition of Vivaldi, Bach, Mozart, Schubert, Chopin and Ellington, a transcendent lineage that defines western musical maturity. A once undiscovered orchid, Maria's risen to a plateau of melodic delight and aesthetic delicacy without equal, an achievement accrued in part by the uniquely authoritative command of her mentoring.
Arriving as harmonic explorations in jazz escalated the complexity and depth of Duke Ellington's adventurous big band heritage—Fletcher Henderson, Tadd Dameron and George Russell avatars of ethereal liquid colors sublimely augmented by the majestic brilliance of Miles Davis' close associate co-conspirator, Gil Evans—Maria studied, first, with Evans, and then with the iconoclastic Bob Brookmeyer. In the world of institutional vetting, Maria Schneider's musical bona fides are akin to a scientific career launched at Cal Tech or MIT adorned with honors from Princeton. No such self-conscious fol de rol intrudes on her angelic imagination. Her music prevails free of distracting innuendoes. It is sublimely assertive, richly lyric, brilliantly thematic and gently bold, ferociously gentle by subtle twists and turns. Perhaps the virtue most profoundly at the heart of Maria's insistent artistic allure is the calmly urgent priority of swing. Maria Schneider's music is jubilant even at its most sober, its infinite dynamic textures constantly, variously propulsive... a source of wonder, surprise and spiritual assurance. It is as if her heartbeat sings with unsuspected metric pacing, a spectrum of self-confident discretion and bravado, soaring amplitudes that carry listeners to a poetic landscape previously never experienced.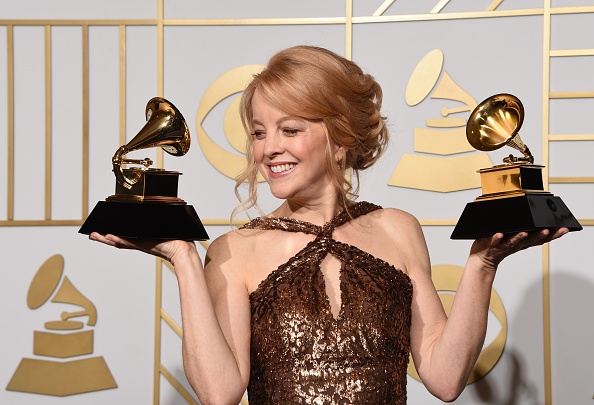 Composer Maria Schneider poses with her trophies for Best Arrangement, Instruments & Vocals for "Sue (Or In A Season Of Crime" and Best Large Jazz Ensemble Album The Thompson Fields in the press room during the 58th Annual Grammy Music Awards in Los Angeles on February 15, 2016. (Photo credit MARK RALSTON/AFP/Getty Images)
That may, in fact, be the secret power of this remarkable woman's command. One does not merely "hear" her musical bravura, or "witness" such lyric glory, as an exercise of harmonic complexity and melodic uplift. To listen closely, attentively, over and over to Maria's sonic universe, is to experience emotional candor, untrammeled innocence, and kaleidoscopic perceptual ecstasy. This is sound and feeling merged organically. Maria's musical reality is experienced (imbibed, savored) more than noted by attentive care. Her music, most of all, is dramatic without a hint of bombast. It flows the way great rivers surge. It is Mark Twain's Mississippi, south unabated, Dakotas south without containment to New Orleans with abandon, flood tides, long moonlit nights gliding, sweetly secure, guided by a prehistoric musical current as old as Africa's Victoria Falls and America's Canadian Niagra. An American current, torn from galactic indifference, guides her poetic instinct. It is, no less, a global embrace of our planet's still thriving beauty, its wounded biologic symbiosis. If there is in fact a philosophical standpoint that can be called cosmic terrestrial awareness, Maria Schneider's symphonic pastorals occupy that astute, gloriously provocative landscape.
Ludwig Wittgenstein, who taught on Cornell's ivy-clustered campus before I arrived in 1972 (where this iconoclastic composer and I shared a day together a dozen years ago), admonished intelligent advocates: "What we cannot speak about, we must pass over in silence." Of all the musical terrains I've encountered, this orchestra's sonic tapestry speaks more direct and thrillingly to the core of my heart's abyss. Here I've sought to say, with confident introspection, what I can assert. Our fractured culture needs healing advocates. Maria Schneider's glorious aggregation—comprised of supremely hip musical stalwarts, who've supported her artistic voyage at each port of hope—is, for our generations (plural), a beacon of ineffable rectitude and spiritual purity.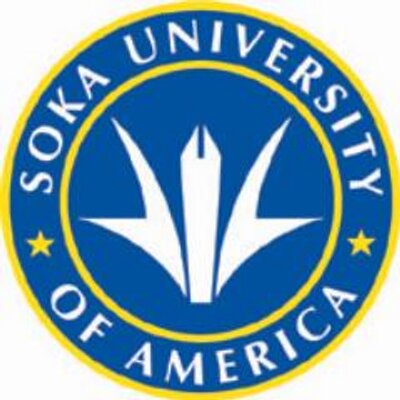 NOTE: This unrivaled orchestra arrives at Soka University's acclaimed Performance Arts Hall—a concert venue acoustically sculpted by Yasu Toyota, praised by cellist-without-peer, Yoyo Ma—one week after Valentine sentiments. Love and hope now must assert otherworldly authority. At Soka, those on hand will be in the presence of a musical juggernaut that, stride for stride, stands with the luminous privilege of classical masters, Arturo Toscanini, George Solti, and Leonard Bernstein, no less than the creators of timeless jazz orchestration: Count Basie, Billie Strayhorn, Ernie Wilkins, Henry Mancini, Neil Hefti, Eddie Sauter, Quincy Jones, Bill Finnegan, Sammy Nestico, Benny Golson, Thad Jones and Gil Evans. Such synchronic lyric sympathies never appeared until this unerringly glorious composer, Maria Schneider, opened a limitless sonic universe.
Maria Schneider's Orchestra performs at Soka University, Aliso Viejo, California, February 21, 2017.