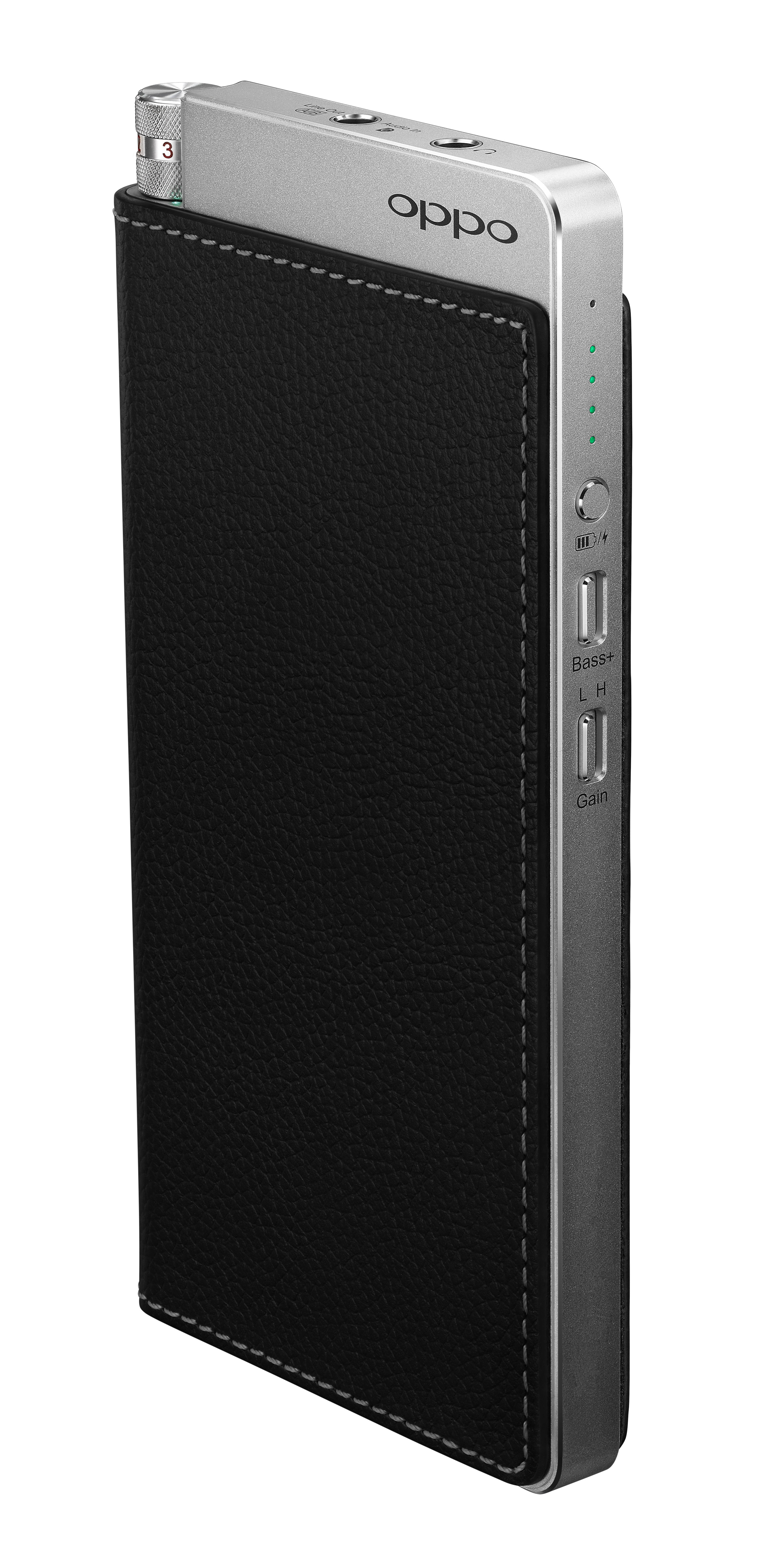 The Oppo Digital HA-2 SE
A while back, the good folks at Oppo sent me a review sample of their replacement for the HA-2 USB DAC and Headphone Amp, the HA-2 SE (Special Edition). This is their very compact DAC + headphone amp with battery, made for road/travel warriors who want extra finesse and punch in their personal fi space, and want to do so without blowing a major hole in their wallet or purse. USD $299 retail from Oppo will certainly accomplish that!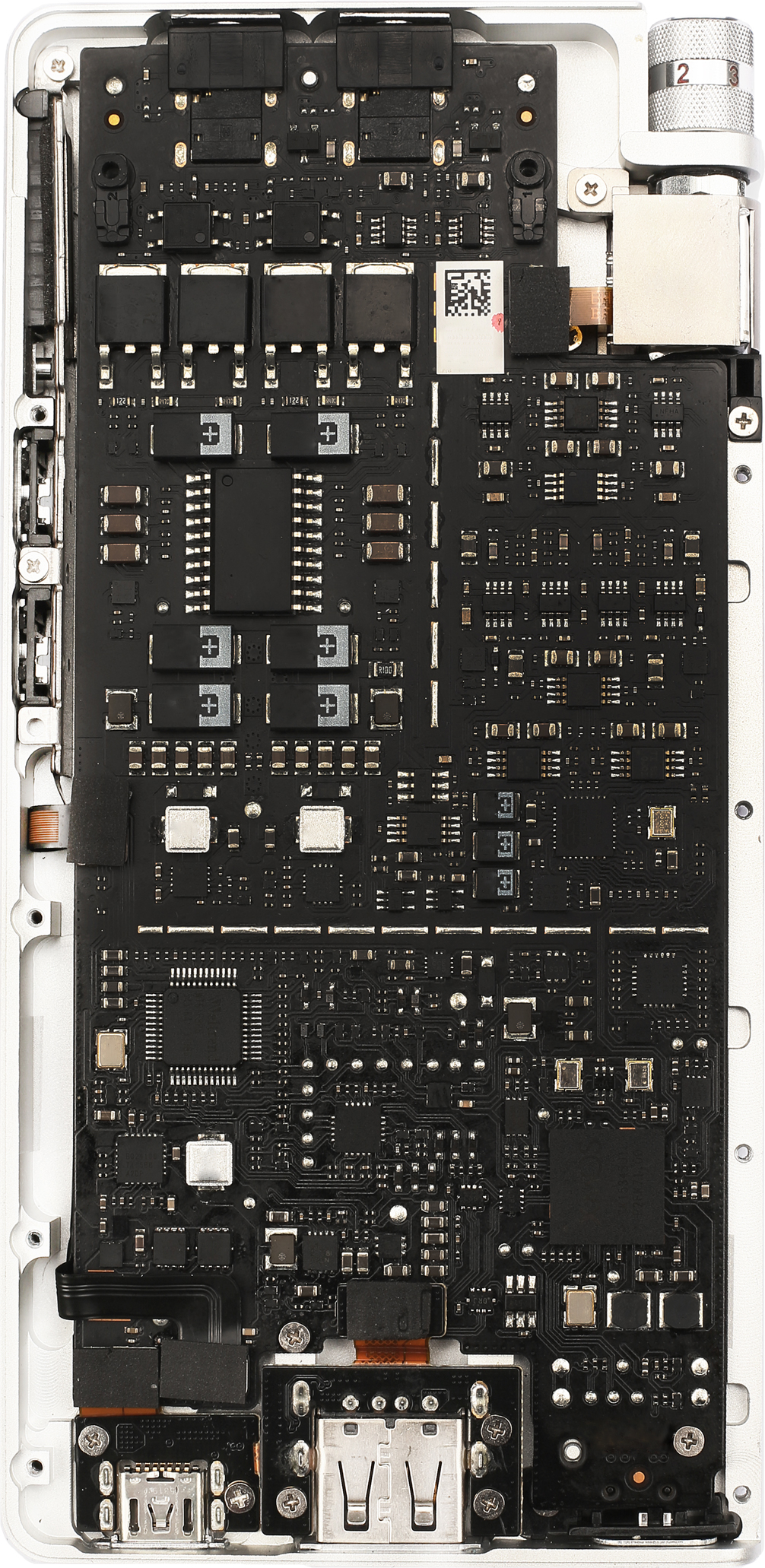 Interior PCB view of the HA-2 SE
Light, attractive, and compact, the HA-2 SE is built around the next generation ESS Sabre32 9028Q2M Quad-DSD capable chip. The HA-2 SE supports a handful of I/O options, and has a new rapid charger system that can pump it back up to full power in a claimed 30 minutes. Its mini-USB connector allows you to link up with a portable computer to play files via that pipeline. Alternatively, you can copy files from your computer using Windows File Explorer, for example, allowing simply drag- or click-and-copy in the usual way. Its amplifier is hybrid class A/B, while its USB DAC supports up to 384 kHz PCM and DSD256 (Quad DSD). It supports multiple audio-capable devices, including the iPhone, iPad, iPod, Android, and external computers.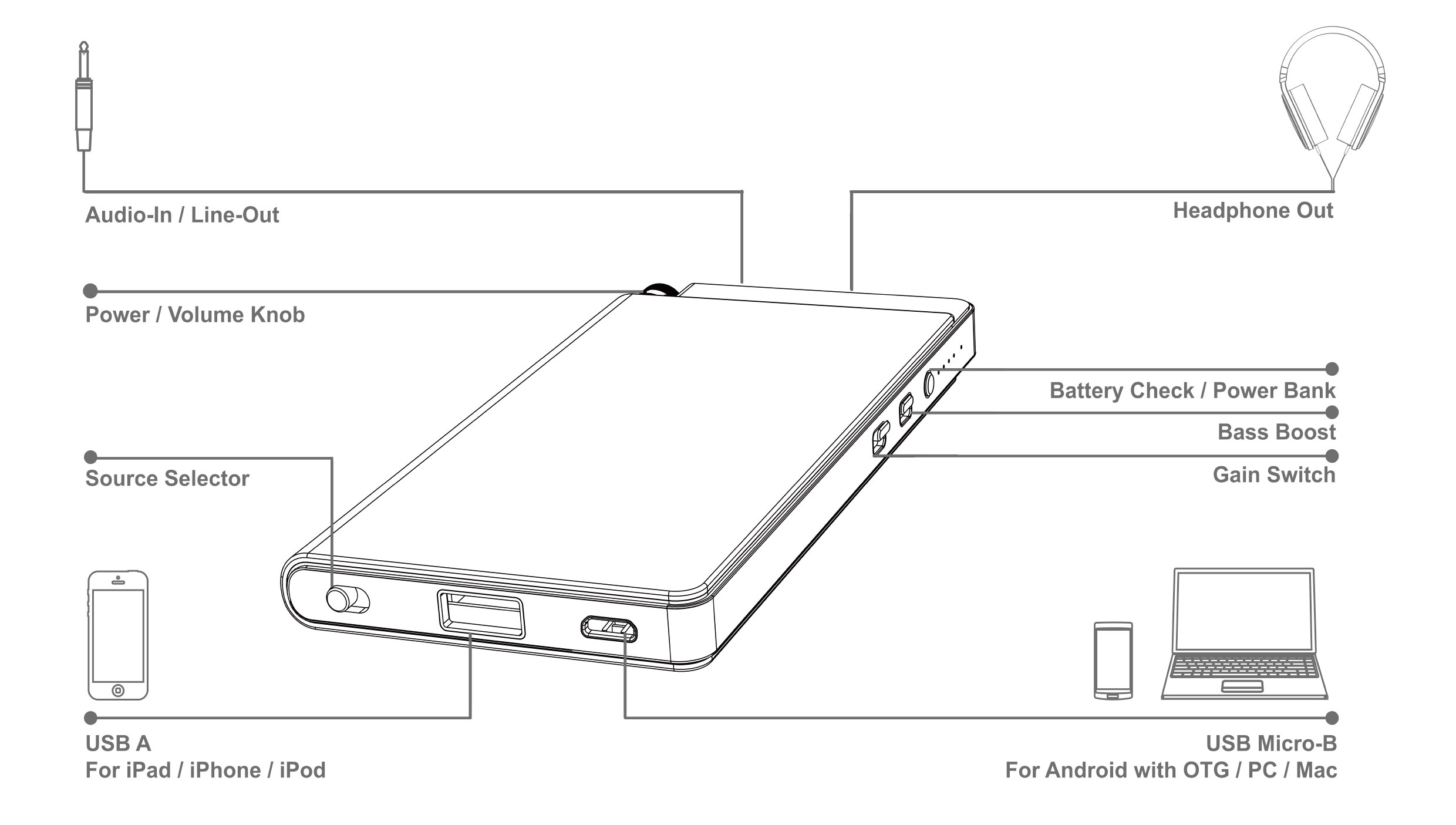 You can see more about the HA-2 SE HERE; the specs are HERE.
Battery life…
...is always of concern to the audio traveler. The Oppo site details the technical minutiae. My comments here relate directly to the performance of the HA-2 SE in my recent travels. I took it along during my three-week photographic trip to Kauai and Maui in October of 2016, and then followed up with my two-week trip to Palm Desert in March of 2017. It hit the trail in the pockets of my travel vest, which is where my audio electronics go when I'm on the road. (This makes it much easier to get my gear through those thoroughly obnoxious and disgusting TSA checkpoints at airports. I just put the whole vest through the X-Ray, with all the kit aboard, and put the vest back on at the other end.)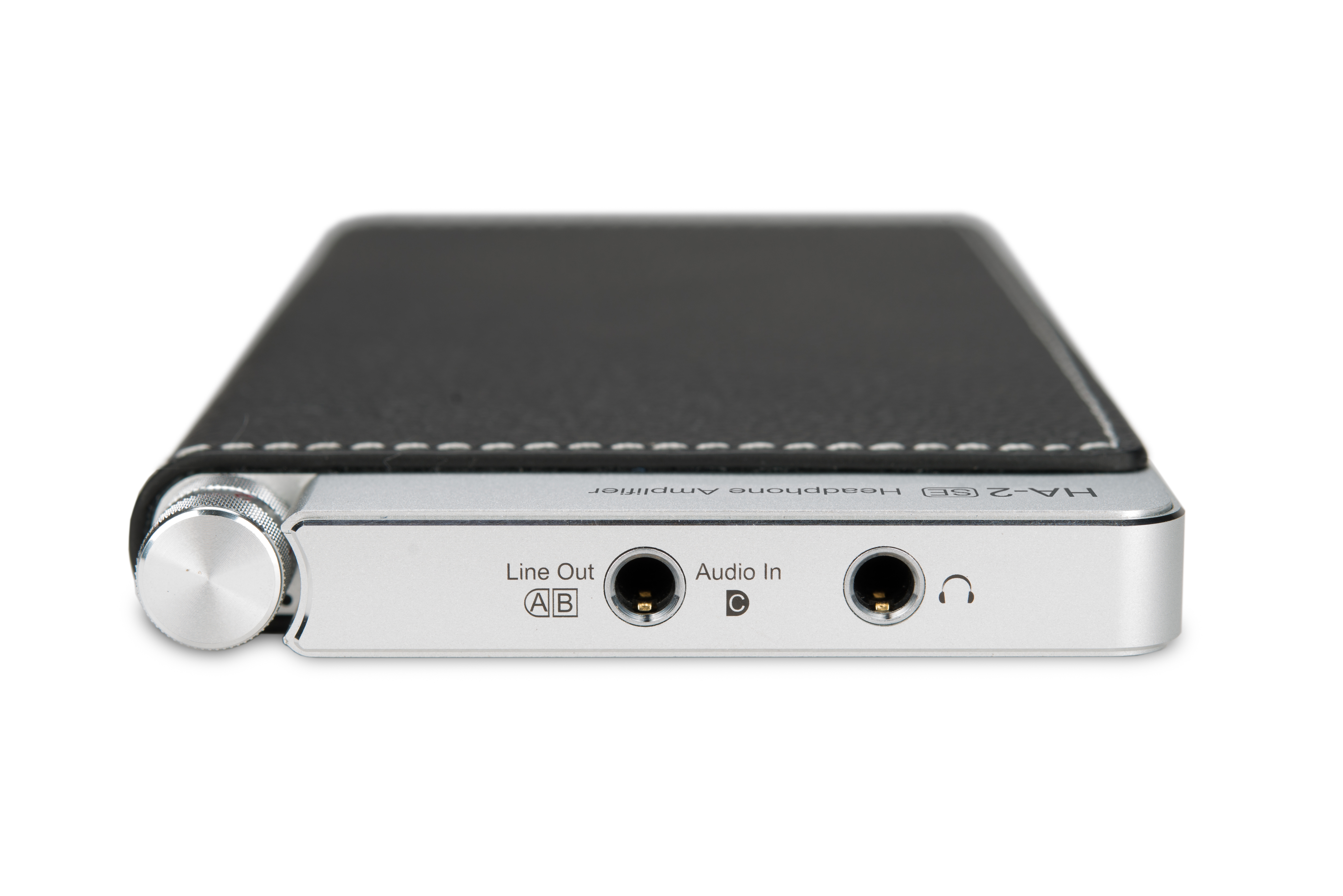 The top side:  left to right, the power on and volume knob, the line out/audio in port (A/B function switch settable), and the 3.5mm headphone jack
The HA-2 SE is mainly leather-bound, attractive in appearance, and extremely compact. It fits in one of the upper-chest pockets of my travel vest, and is taken out for use in-flight. I had it in constant action for the 5.5 hour flight to Honolulu, and the 4.5 hour return trip to Portland from Kahului. This trip to Palm Springs airport is about 2.25 hours from Portland, a lesser challenge for battery life.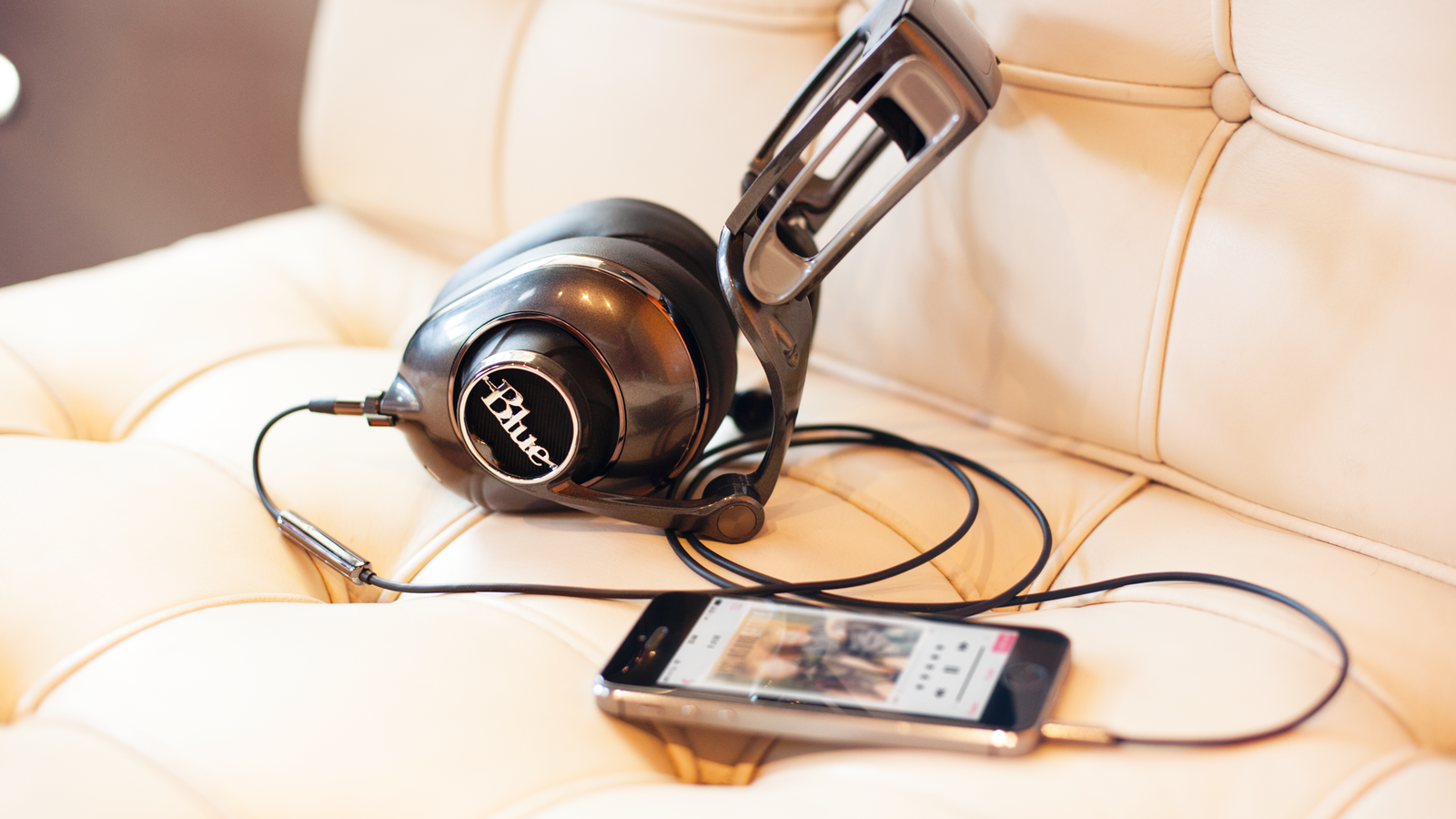 The Blue Microphone MoFi powered headphones (photograph courtesy of Blue Microphone)
For travel, I use the very hardy Blue Microphone MoFi powered headphones that I reviewed in early 2016 HERE. I had two different source devices on hand:  My iPhone 6+ with my Apple Music files via the Lightning connector using the USB-to-Lightning adapter from Oppo, and my Astell & Kern AK-380 by way of the Oppo 3.5mm-to-3.5mm connector. The A&K 380 came along to provide the highest level of audio performance…a real break from the compressed Apple stuff…by listening to Single, Double, and Quad DSD files via the analog out to the analog input of the HA-2 SE. (The brilliant AK-380 has 256GB of internal storage, plus a slot for up to 128GB microSD cards to expand storage. Lots of room even for DSD.)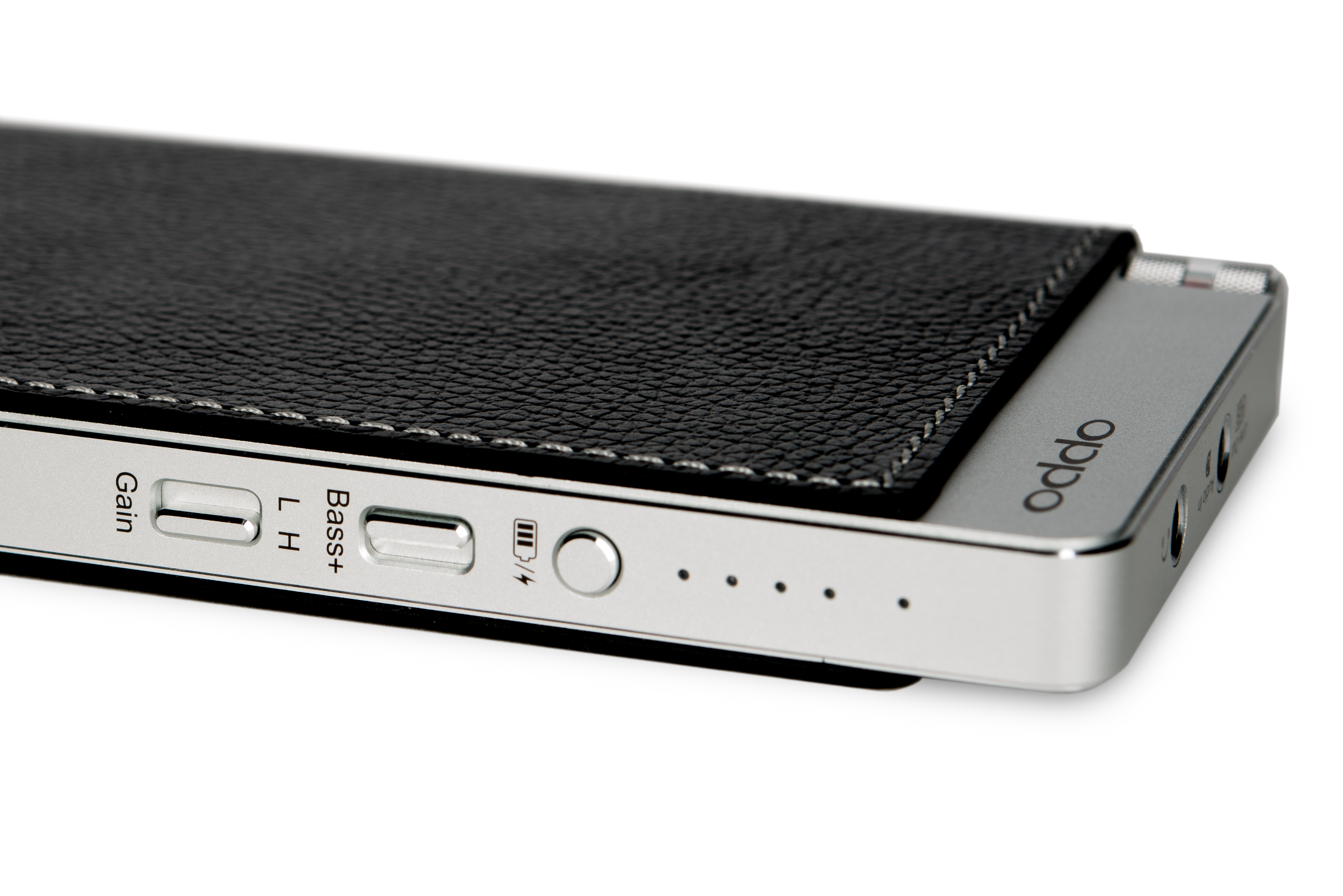 The OPPO HA-2 SE, right side view:  from left to right, the gain switch (low or high), the bass boost switch (standard or +), and the battery charge push button that will show you the level of power remaining by lighting up the four LEDs to its right. At the far right is the power on indicator.
The 5.5 hour trip did push the HA-2 SE to the further limits of its battery life, as indicated by its handy-dandy battery charge indicator. Much more than that, and you'll be needing to use either an onboard AC power or USB power plug, or a secondary battery. (Remember that bringing excess batteries is becoming a problem with the airlines these days.) Nevertheless, I didn't see the batteries completely tap out on the HA-2 SE heading to Kauai.
None of the rest of my flights during this time took the HA-2 SE anywhere near its battery life limit, a very pleasing result. This is an efficient design. With the continuing proliferation of AC power/USB plugs on jets, this is becoming less of a concern, of course.
Listening impressions
While on the islands, I used the HA-2 SE from time to time with both the iPhone 6+ and Tidal HiFi, as well as the A&K-380 for DSD files. Likewise, it saw service to and from Palm Springs.
There's no doubt in my mind that the HA-2 SE and its new ESS 9028 chip sounds better than the venerable ESS 9018 that was in the earlier HA-2. The music is more dynamic, for sure; I noticed that immediately. Clarity seems to be better, with detail rendered in a more crystalline way.
The improvement in the listening experience is especially true with DSD sources, where the improvement becomes really obvious. An awful lot of this originates in the sterling AK-380, I must note however, with its truly stellar chipset. That application in that case was via 3.5mm analog out to the HA-2 SE 3.5mm analog input. Only the HA-2 SE amp was involved in that signal chain. (The HA-2 SE does have the ability to handle DSD, but that would be mainly via its mini-USB input from a notebook computer. This is an application that I did not test during this time. You could do this via, say, JRiver's Media Center 22 on a notebook easily enough.)
Shifting to the Lightning connector from the iPhone 6+ to the HA-2 SE, which has a port and a switch setting to allow this, I was able to use the ESS 9028Q2M chipset in its PCM mode to improve the performance of iPhone files from my Music app files on the 6+. (My model has 128GB of RAM, to allow for as many music files as I like…for now!) Since the OPPO unit comes with a set of cables to use with the HA-2 SE, it's easy to make all of the combinations possible.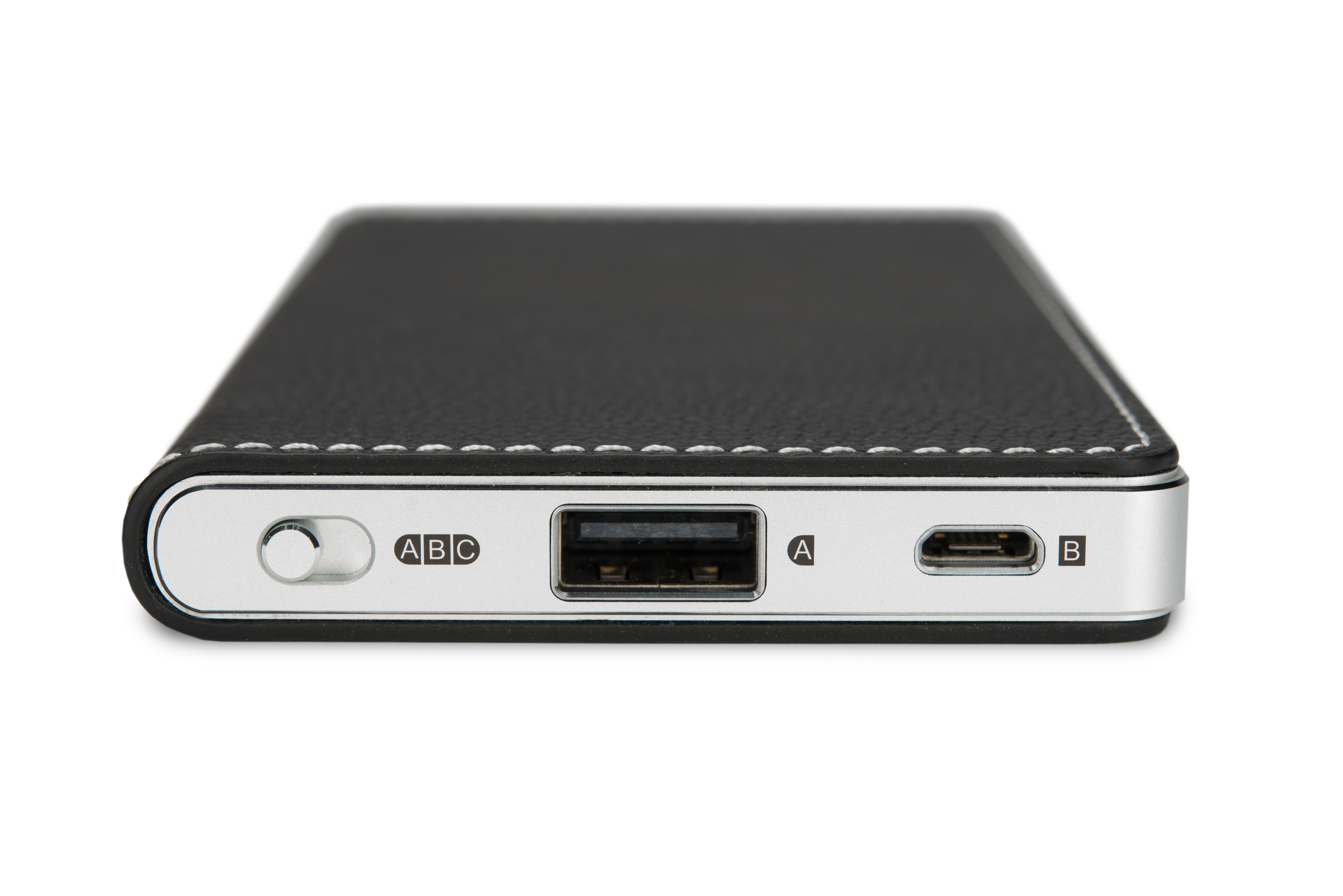 The USB side of the picture:  A/B/C function switch, USB port, and mini-USB port
The benefit of the HA-2 SE with the Lightning-Lightning connection is face-plant obvious:  Typical PCM digital edginess and glare is reduced, with a pleasant gain in musicality. I could listen to my iTunes files for longer without a headache, or before I would have to switch to the AK-380 and DSD for relief. iPhone users are going to be really pleased with the improvement in sound quality, as well as the fact that they won't have to drive their iPhone nearly as hard to get sufficient output. Furthermore, low efficiency headphones benefit from the high-output switch setting; bass-shy 'phones are greatly helped by the HA-2 SE's bass boost switch.
Whenever I was in range of a wireless access point, I accessed 44.1kHz PCM .FLAC recordings via our Tidal HiFi account on the iPhone 6+, which allowed me to escape iTunes' tragic compression, and at least hear streaming audio at Red Book CD levels. Running Lightning-to-Lightning with Tidal HiFi, the HA-2 SE's chipset made its superiority over iPhone 6+ delivery even more obvious. At airports, and on planes equipped with reasonably-priced wireless Internet, I could really hear that the HA-2 SE was getting the job done. Musicality was really improved over my past experiences with the earlier HA-2, allowing more hours of listening in the compromised conditions that air travel imposes upon audiophiles.
Quibbles?
Really, there was just one, and it isn't the fault of OPPO or the HA-2 SE. When you run in Lightning-to-Lightning mode, if I stopped playback for longer than a moment or two, I found that I would lose the link to the iPhone 6+. It was frustrating; I would have to unplug or power off to get the connection reset. Worse yet, it would take my MoFi powered headphones offline, since they monitored the signal connection as well. A real pain…
I spent some time with OPPO about this. They informed me that the problem was with IOS 10. Apparently they put Lightning connection power management into the mix, and that link can time out if you pause your music via that link for too long. What it means is that you'll want to avoid interrupting the flow of music for very long with the HA-2 SE in Lightning-to-Lightning mode. It's not the end of the world, just an annoyance. Apple will have to come out with a fix for this.
Conclusion
The OPPO Digital HA-2 SE is a great carry-along headphone amp and DSD DAC. It's a genuine improvement over its predecessor, the well-regarded HA-2, and is better in nearly every way:  music quality, connectivity, Quad DSD capability, and flexibility of use. Frankly, I don't travel via air without it in my travel vest, to provide musical relief from the tedium that flying has become. It's become indispensable to me. And at this price point, USD $299, it's a real no-brainer. You'll get exceptional bang-for-the-buck with the HA-2 SE, and won't be much lighter in the wallet at all.
And so:  The OPPO Digital HA-2 SE wins a "highly recommended" from me, with real affection. This is my travel buddy!
Retail: USD $299
OPPO Digital, Inc.
162 Constitution Drive
Menlo Park, CA  94025
To purchase:  http://www.oppodigital.com/headphone-amplifier-ha-2SE/
All photographs courtesy of OPPO Digital, unless otherwise noted.