John Marks' final installment about his recommended Steinway and Sons office system is below. He focuses on the Grace Design m920 DAC as the digital heart of the system. Read on for his summary.
And remember that John's blog site, The Tannhauser Gate (http://www.thetannhausergate.com) is a fine place for audio commentary and music/video reviews! Recommended.
Dr. David W. Robinson, Ye Olde Editor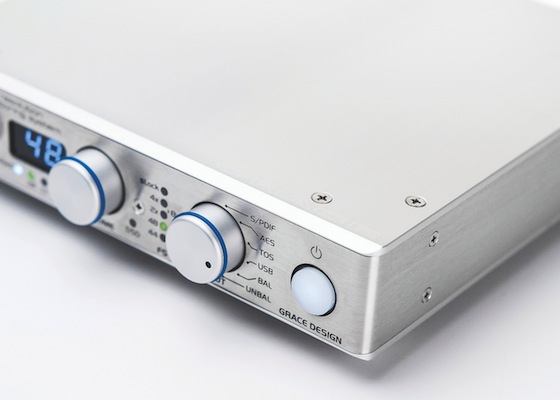 Digital-to-Analog Converter, Line Stage, and Headphone Amplifier
Made in Lyons, Colorado, USA; US MSRP $1995
For the stereo systems I specified for use in two of the executive offices at Steinway and Sons' global headquarters in New York City, my major design goals were fatigue-free yet detail-rich listening (for hours at a time), flexibility, and future-proofness. Given that the major source was going to be USB computer audio or wireless streaming, I wanted a digital-audio source component that had multiple digital inputs, the ability to decode not only conventional PCM digital data but also Direct Stream Digital (DSD) files, was of professional-grade build quality, and which sounded just plain great. Oh, and also not break the budget. (Note, the Grace m920 on its own does not handle wireless; in these systems, an Audioengine wireless receiver unit outputs S/PDIF to the m920 via a Toslink optical digital cable.)
Grace Design's m920 DAC/HPA/linestage filled that bill admirably.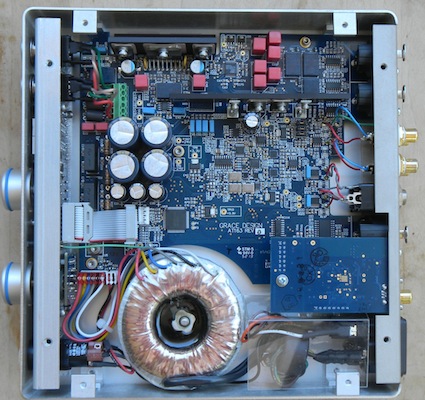 Grace m920 interior photo by John Marks
Michael Grace and his brother Eben founded Grace Design in Lyons, Colorado 25 years ago, in order to commercialize Michael's design for a professional-audio microphone preamplifier. (Michael's previous job was at the Jeff Rowland Design Group–fancy that.) Early adapters included the jam band Phish, and Skywalker Sound. Today, in addition to Steinway and Sons, Grace Design's user list includes the Boston Symphony Orchestra and the Metropolitan Opera. The Boston Symphony's recording under Andris Nelsons of Shostakovich's tenth symphony (on Deutsche Grammophon) was recorded using Grace Design's mic pres and analog-to-digital converters, and it snatched the most recent Grammy for Best Orchestral Recording. Or should that be snagged?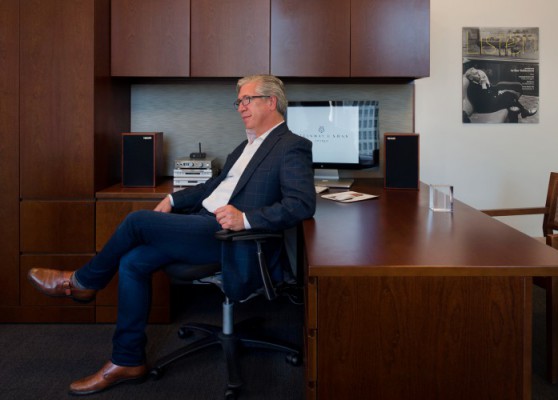 Snatch or snag, be that as it may, Grace Design makes great stuff, and at prices that multinational labels like DG and world-cultural icons like Steinway, and even most working audiophiles and music lovers, can afford. Indeed, one could do far worse than just buying the bits that make up the Steinway office systems and calling it a day and getting down to enjoying the music. Keeping in mind that the Harbeth P3ESR is a BBC LS3/5A descendant, and those speakers were designed to be listened to at arm's length in a remote recording van parked outside a concert hall or a church. If you need something larger in a loudspeaker, just leave a comment to get in touch. Such comments I do not post, but it's the most efficient way to communicate with me.
BTW, among its many stellar features, the one that I think best sets the m920 apart from the general onslaught is that among its seven selectable digital filters there is a "Minimum Phase" option for regular PCM (CD and streaming) playback. That to me sounds so much more musical than conventional digital filtering.
The Grace Design m920 has a US Manufacturer's Suggested Retail Price of $1995. The lowest price authorized dealers can advertise is $1895. Grace Design admirably keeps its pricing real-world, avoiding huge dealer mark-ups that only serve to encourage what I call "sucker discounts." (Do you really think that Chinese-made Fender electric-guitar copy is worth $899, so therefore $499 is a huge bargain? If so, I pity you.) Grace Design prices their products to be priced fairly at full list price. Hence, the small gap between MSRP and MAP.
Disclosure: After leaving Stereophile magazine, I have had a paid consulting relationship with Grace Design, centered on how to approach the audiophile marketplace via exhibiting at Rocky Mountain Audio Fest. And as is almost always the case, Grace Design lent me a unit to evaluate and paid shipping both ways.