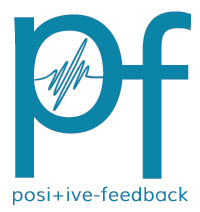 You are reading the older HTML site
Positive Feedback ISSUE
41

january/february
2009
CES and T.H.E. SHOW - 2009, Part 1
by Dave and Carol Clark
Ah, yes... our 15th CES. Hard to believe it has been that many times and yet, it is hard to believe how little things change. lot's of the same ole same ole... but then there is also a lot of new technologies emerging... specifically computer-based audio. I will have an article up soon on the subject, but let me say that at this year's CES we saw many rooms using a PC or Mac to generate the music (via whatever DAC or playback software of their choice—obviously in some cases it WAS what they were offering)... and in every case there was no consensus on what works best and why!
Anyhow, many rooms sounded quite decent, some not so much... and way too many played the music either too loud or not loud enough ...or simply they played music that did not offer the attendee any idea of what the system was capable of. Yeah, too many rooms played the same stuff... and many rooms allowed anyone to play their own ...nice! We used UNKLE's "Against the Grain" from the End Titles release to gauge what was what. Some rooms rocked and some rooms ...well, didn't. The rooms that we found to be safe-havens from the stress of the show—in that they sounded really good—are designated as being an Audio Oasis.
Attendance was down which meant getting around was way easier than last year. CES reported something like 150,000 attendees last year with this being at around 100,000 or so. Not a good sign overall, but simply a sign of the times. Naturally, Las Vegas did not pass on much in terms of lower rates or discounts... yeah Vegas is still Vegas ...separate you from your cash without any regrets. But we had a good time and many great evenings with friends at some of the better restaurants.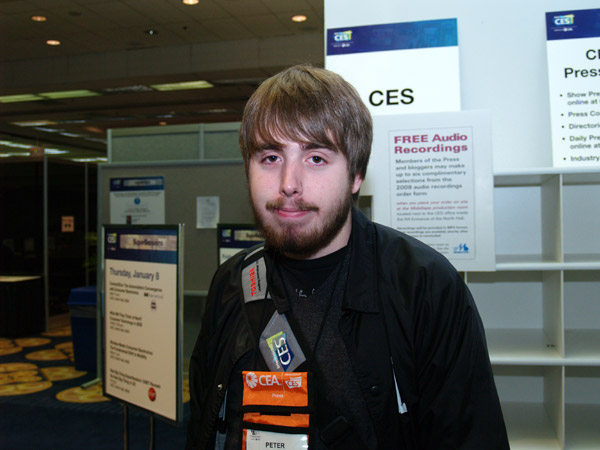 Peter Clark, first day of the show. Off to the convention center where he scored some cool items and even a job offer!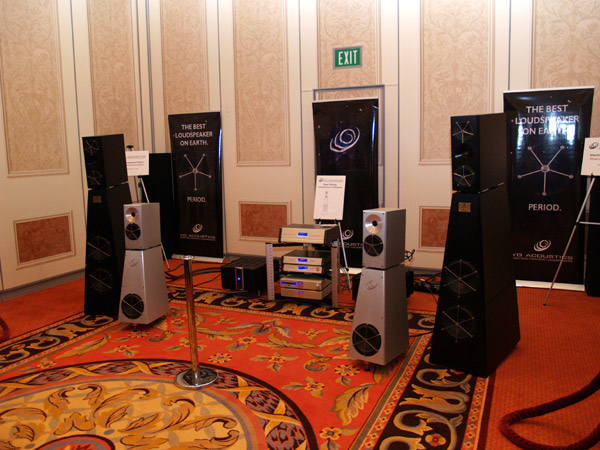 YG Acoustics Kipod and Anat Reference loudspeakers with dCS electronics.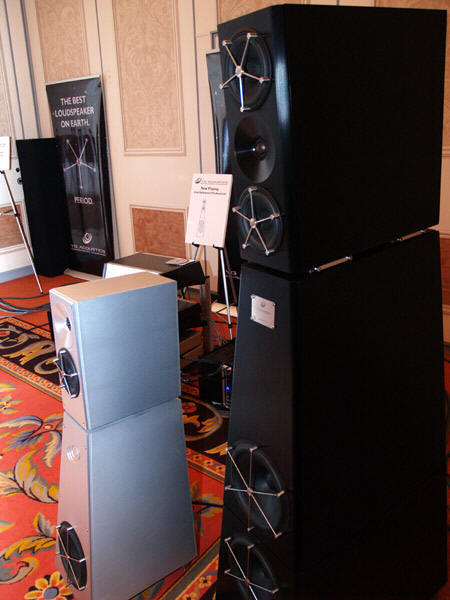 Close-up of the Kipod from YG Acoustics on the left, and the Anat Reference on the right.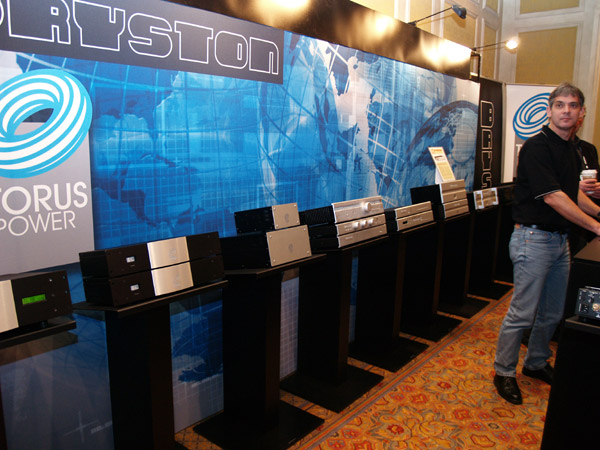 Bryston Torus Power products.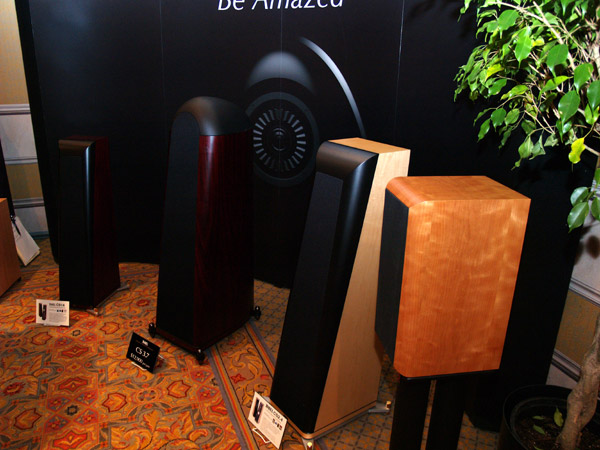 Thiel loudspeakers.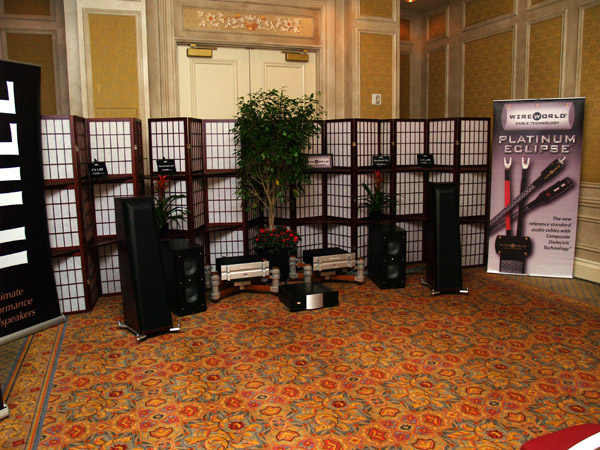 Wireworld products as used in the Thiel/Bryston room.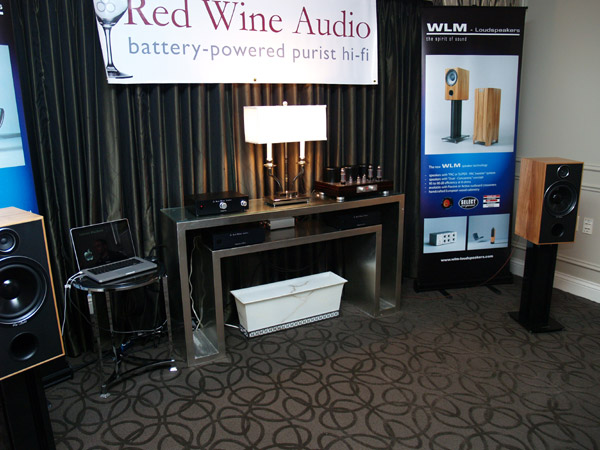 Red Wine Audio featured the new Isabellina preamplifier.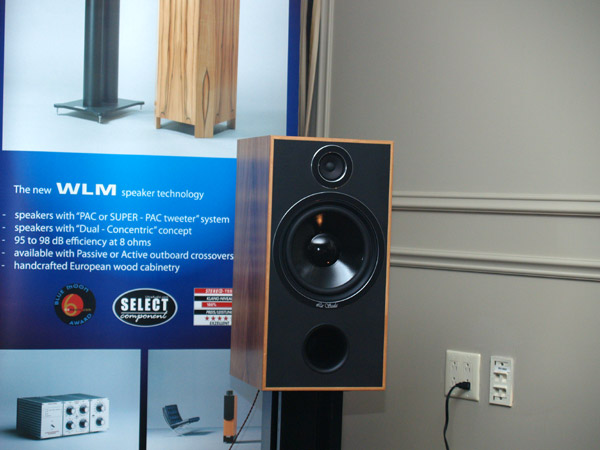 WLM La Scala Monitor loudspeakers. This room offered a nice warm ...musical sound. Very nice.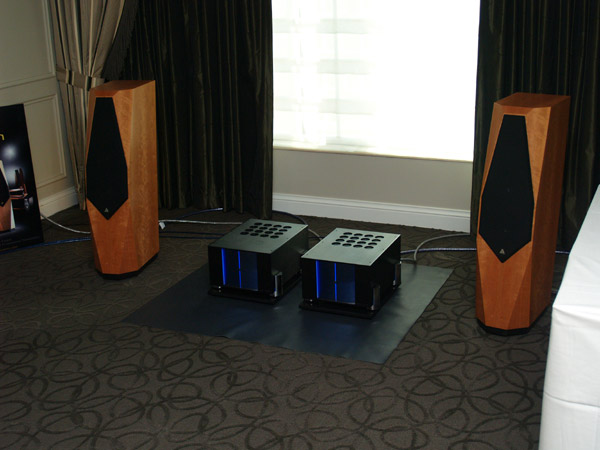 Hovland Stratos solid-state monoblock amplifiers with Avalon Acoustics Indra loudspeakers.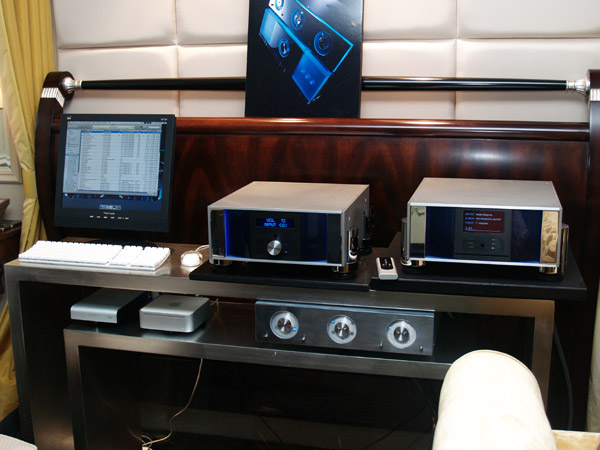 Hovland HP-200-i hybrid preamplifier, prototype Music Player CD/USB/Ethernet DAC, and Volt Aire line isolation AC power transformer. Interconnects were Hovland Generation 3. USB input will allow for 192/24 from a computer... cool.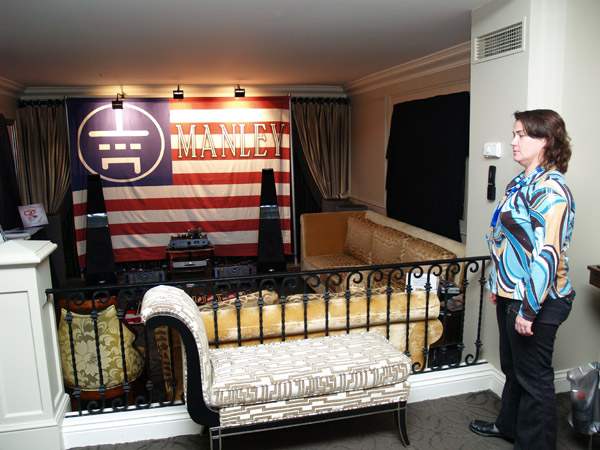 EveAnna Manley in the Manley Labs room.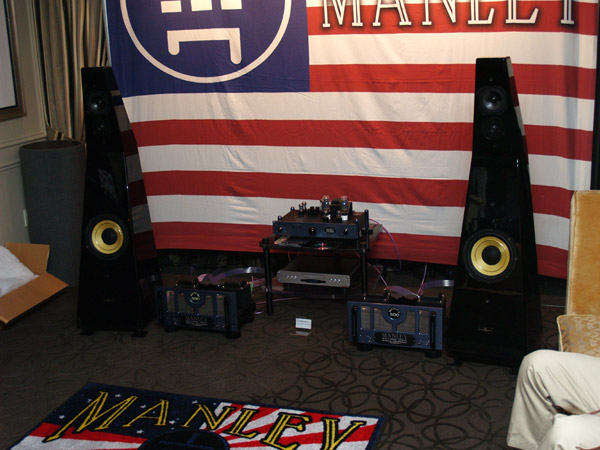 Manley's main system featuring Gap loudspeakers from Gershman.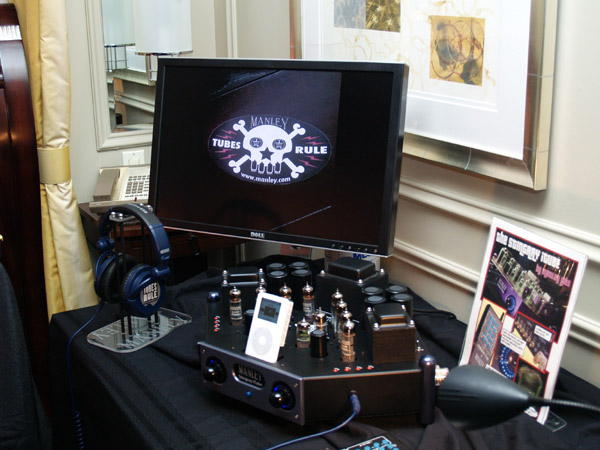 Manley's new integrated preamplifier with iPod dock.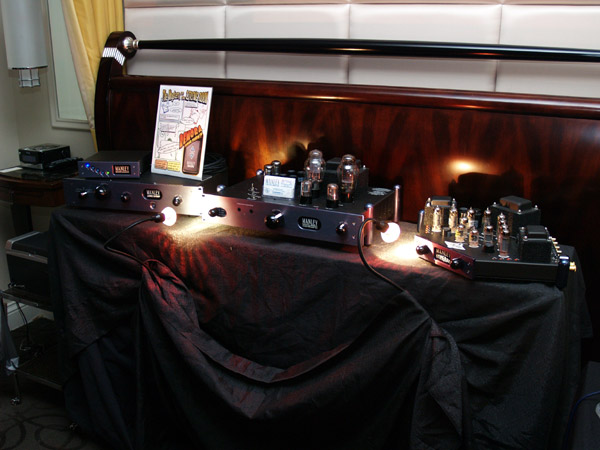 Manley features a radio frequency remote control, cool for changing volume when you're not even in the room!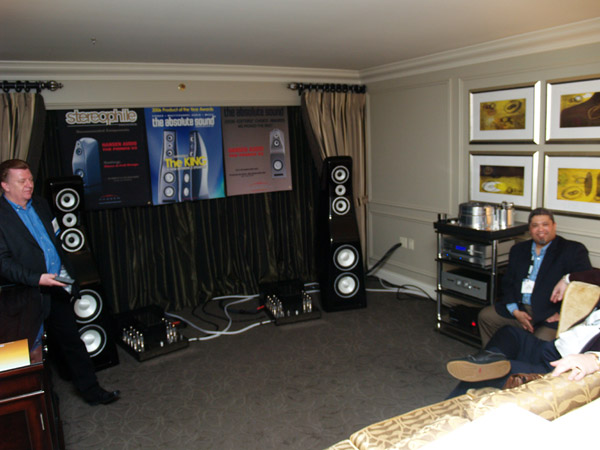 Wes Bender with Hansen Audio and the featured system: King B2 loudspeakers $89,000/pair, CAT JL3 monoblock amplifiers $40,000/pair, Legend preamplifier with phono stage $20,000, dCS Puccini CD player $23,000. The system is wired with Stealth cables. Nice and big.
The Hansen King loudspeakers.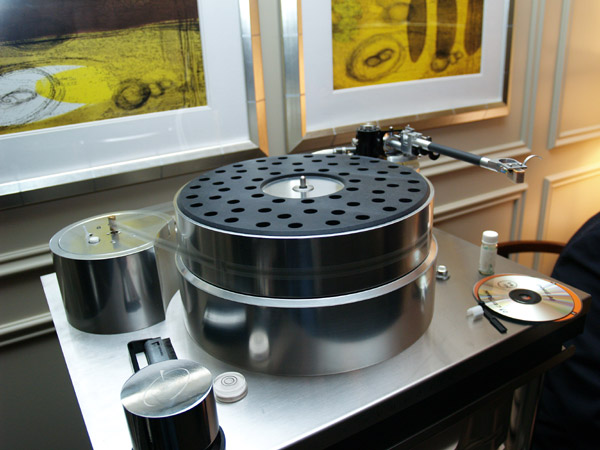 Red Point turntable in the Hansen room.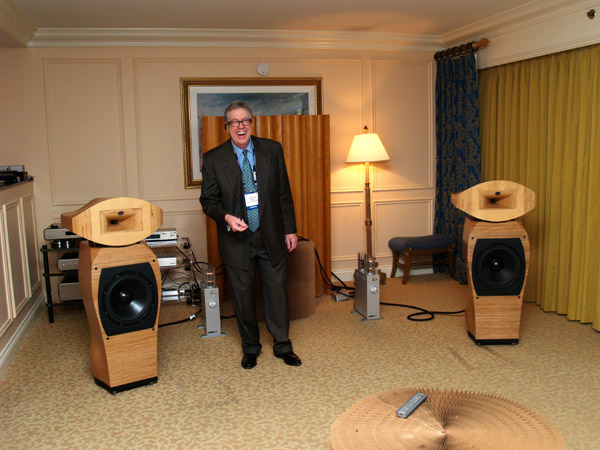 Audio Oasis. Jonathen Scull in the Lominchay Audio room with the Kandinski loudspeakers.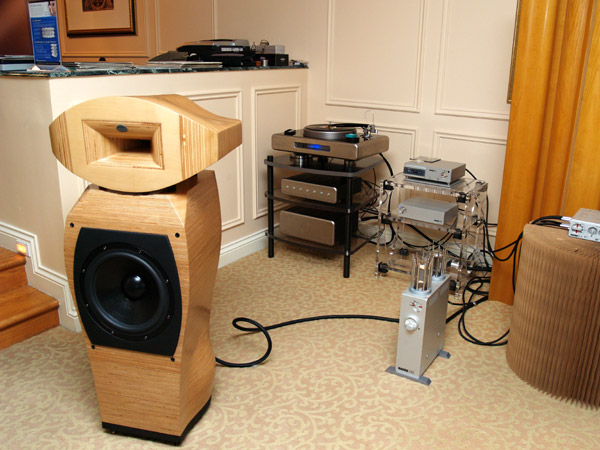 The Lominchay system included Nagra electronics, Ultralink/XLO Argentum cables, and a Continuum Criterion/Copperhead/Benz SLR Gullwing combo.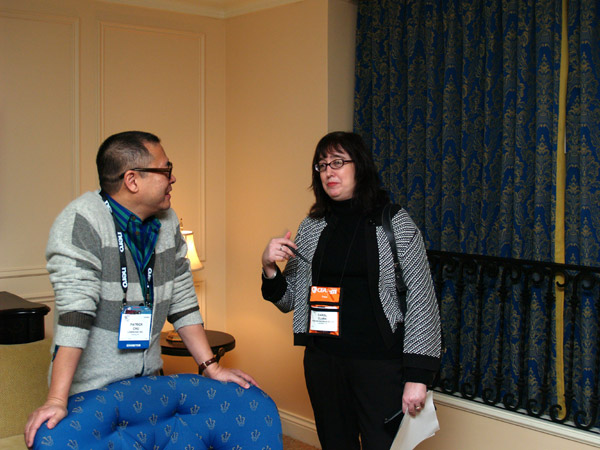 Patrick Chu of Lominchay and Carol discussing art... The Blue Four are her favorites. His too!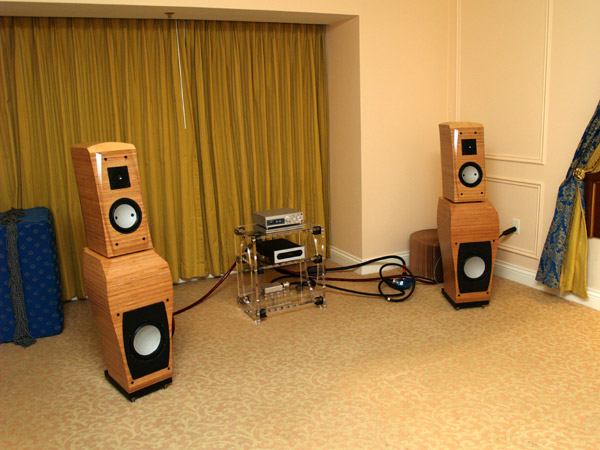 Lominchay Chagall loudspeakers. Way nice!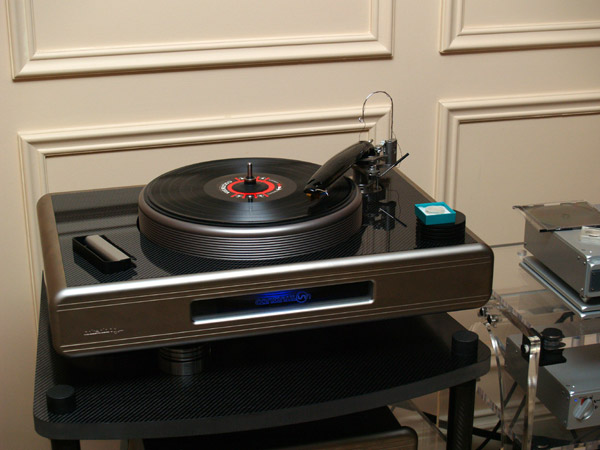 Lominchay featured a Continuum Caliburn turntable.