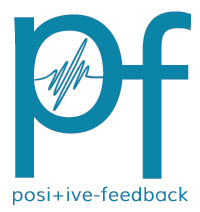 You are reading the older HTML site
Positive Feedback ISSUE
41

january/february
2009
CES and T.H.E. SHOW - 2009, Part 1, Page 2
by Dave and Carol Clark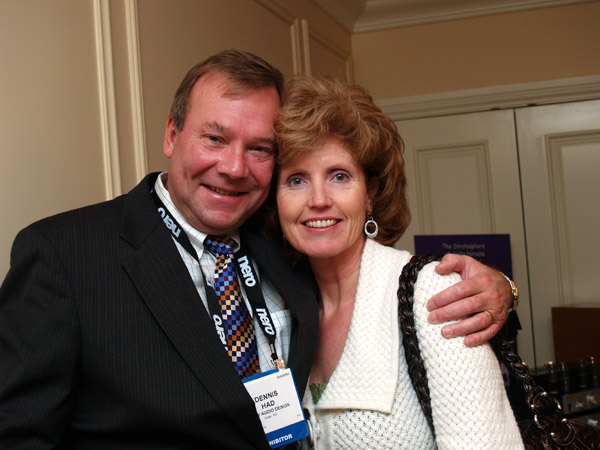 Dennis and Donna Had of Cary Audio.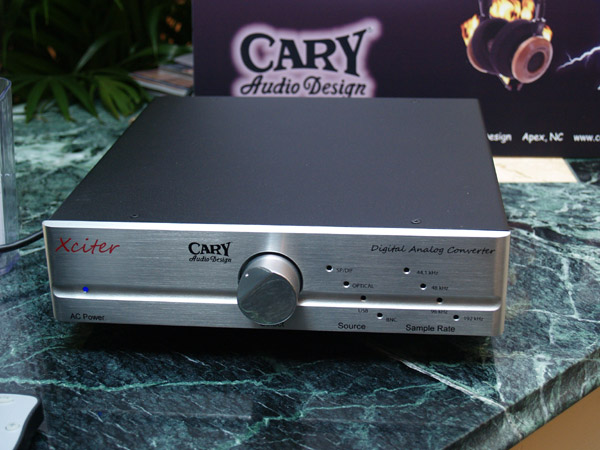 Cary Audio's new Xciter DAC will retail for $1500. Way cool... will do 24/192 via S/PDIF, AES/EBU, or Toslink.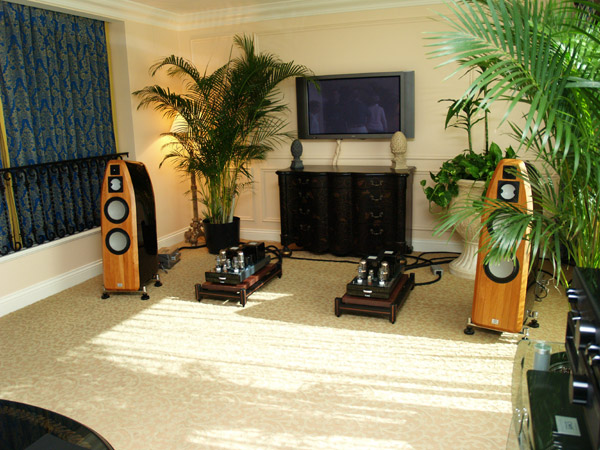 Audio Oasis. Cary Audio with Marten Design loudspeakers. Really nice sound here.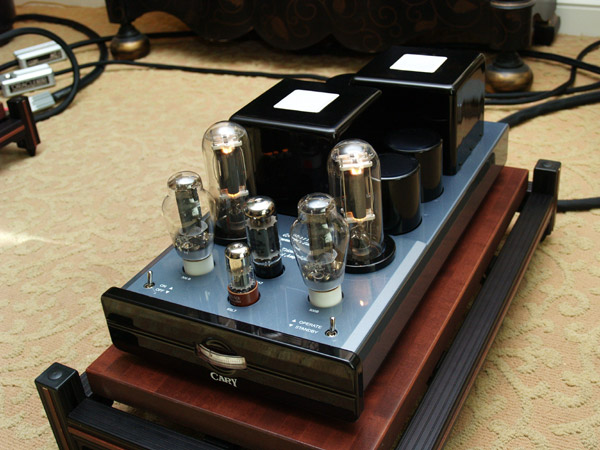 Cary Audio Design's 211M Founder's Edition Triode mono amplifier. Really, really, really nice!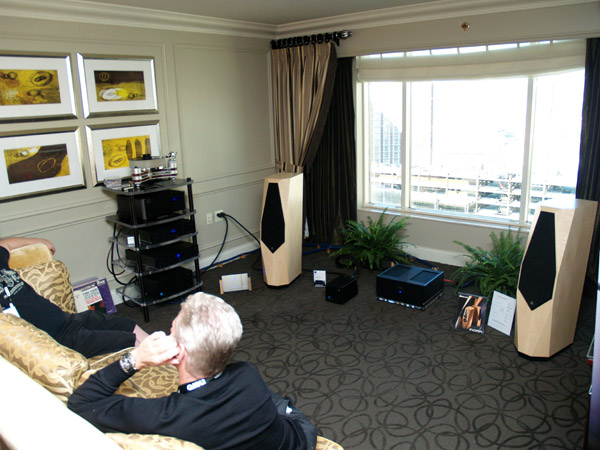 Cardas Audio, Running Springs Audio, and Composite Products system with Avalon Indra loudspeakers.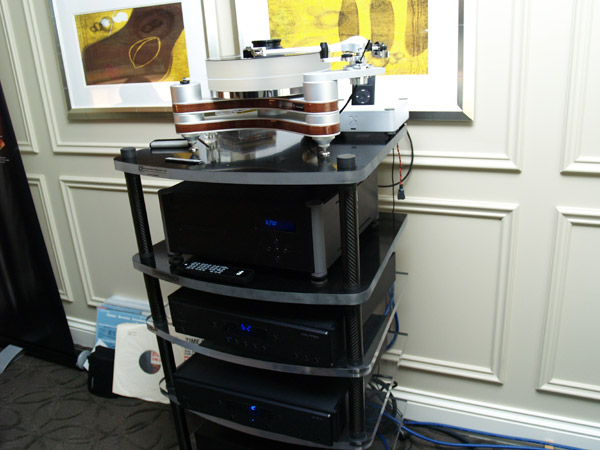 Running Springs Audio system included a Clearaudio Innovation turntable $10,000 with a Helius Omega tonearm $4750 and a Benz Micro LP 5 cartridge $5000. Featured on the Composite Products stand also were products from Aesthetix, a Rhea Signature phono stage $7000, Calypso Signature linestage $7000, and an Atlas power amplifier $8000.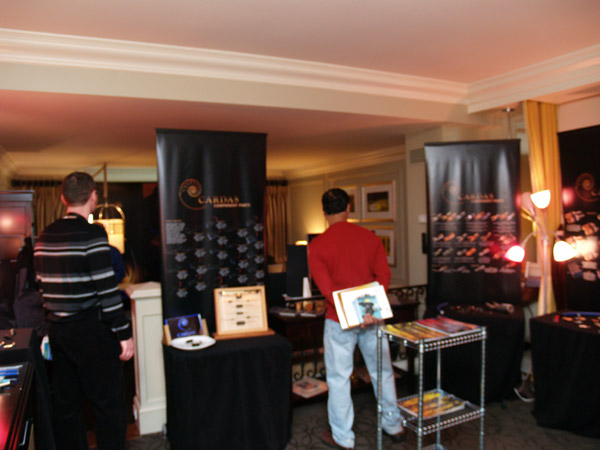 Cardas Audio with a full line of products.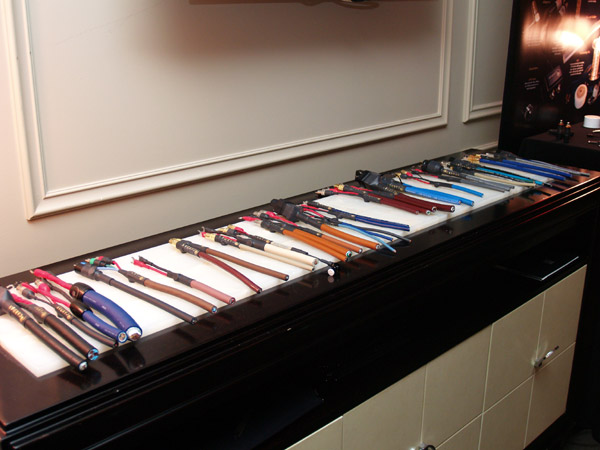 Cardas cables for many applications.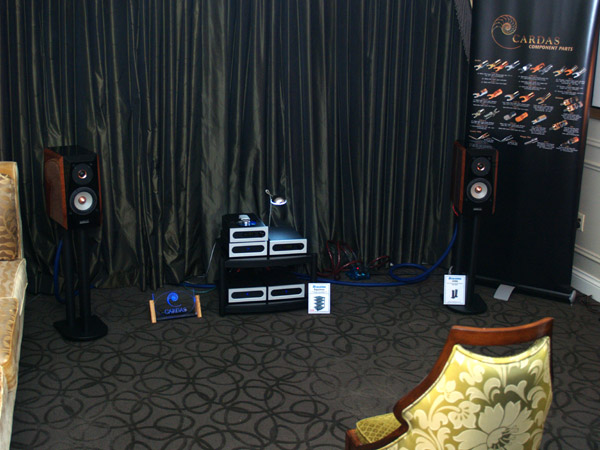 Cardas Audio with Joseph loudspeakers and Bel Canto electronics. Source components in Joseph's main exhibit include a Bel Canto CD-2 Transport feeding a Bel Canto DAC3. Standard and high-resolution music flows from an Apple Powerbook outfitted with the new Bel Canto USB Link 24/96. The DAC3's balanced outputs feed a pair of Bel Canto REF500 amplifiers. All the cabling in the system is from Cardas Audio, including the new Cardas Clear reference cables.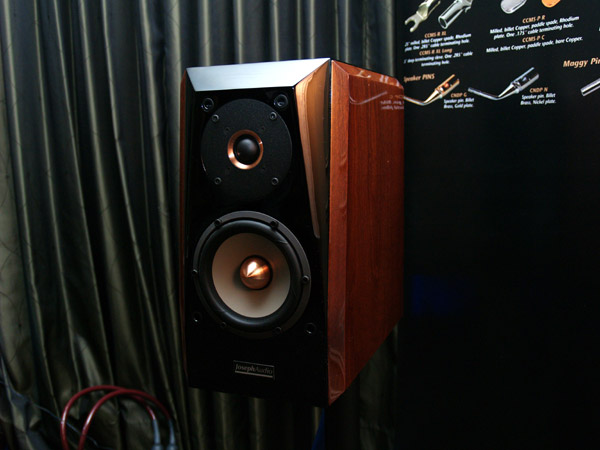 Joseph Audio's brand new Pulsar loudspeaker. At $7000 it will fit between the Pearl at the top of the line and the RM7 mini monitors.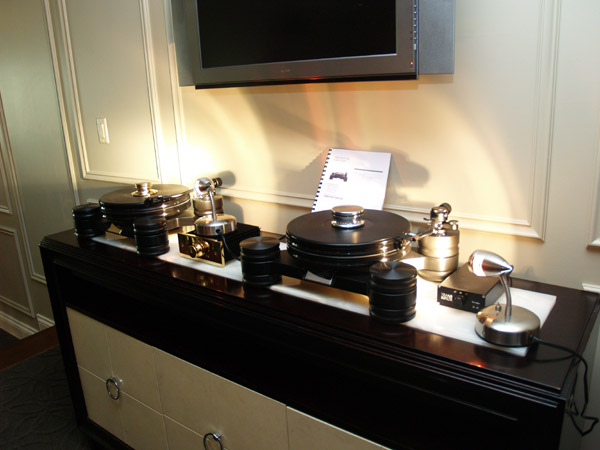 AXISS Audio with Transrotor turntables.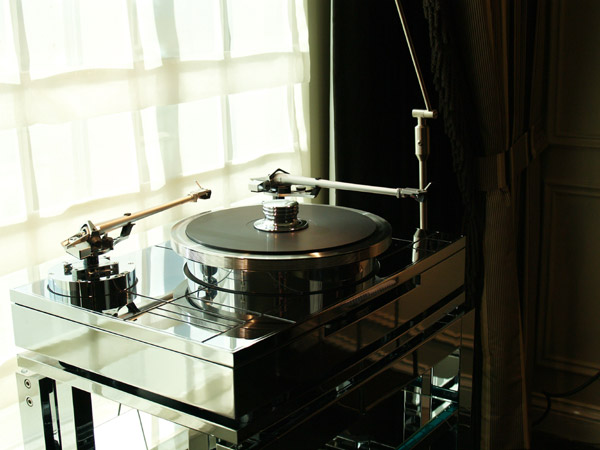 A Transrotor turntable with two tonearms.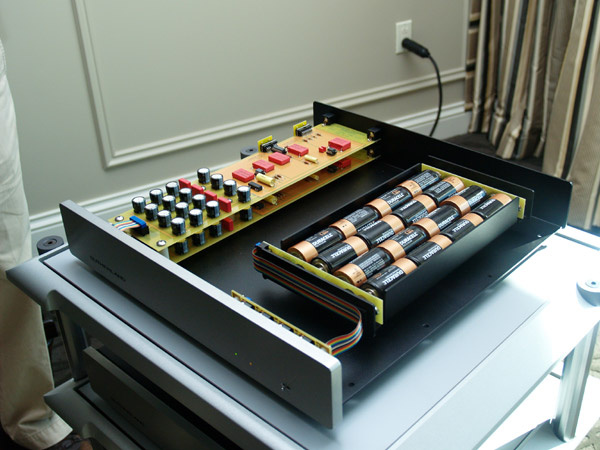 The Sutherland Hubble preamplifier.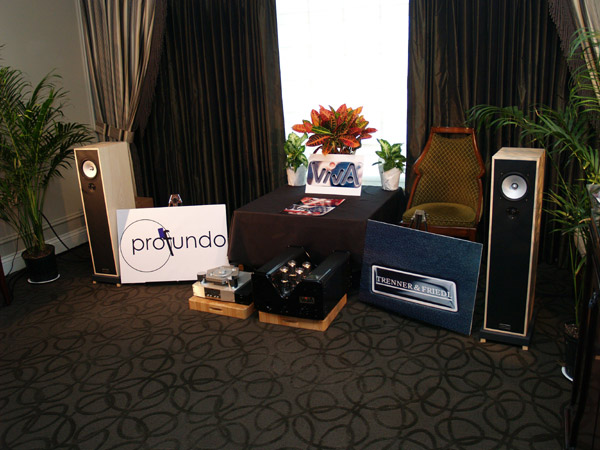 Profundo featured Heed Audio, Trenner & Friedl, and Viva Audio Devices.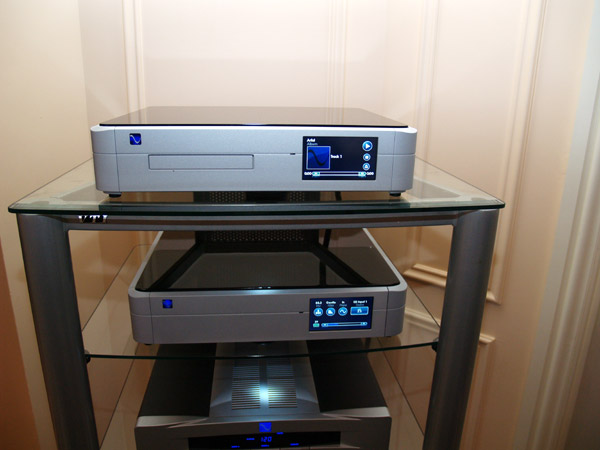 PS Audio Perfect Wave DAC and Transport.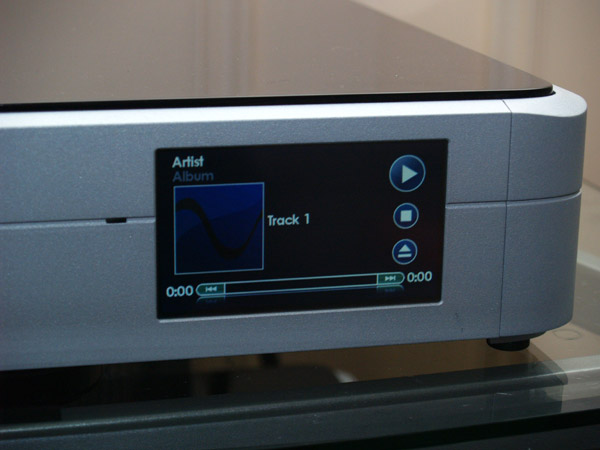 PS Audio Transport.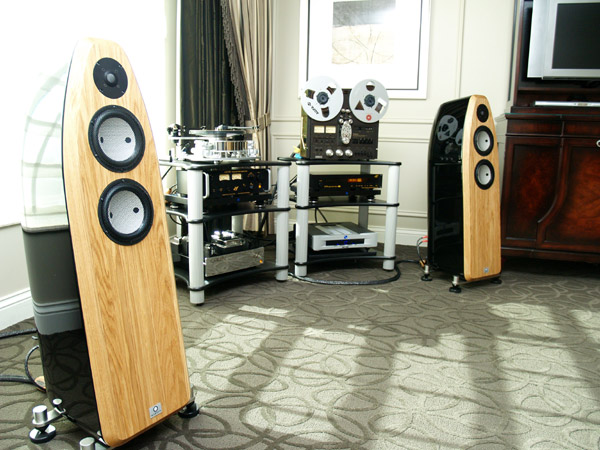 Audio Oasis. E.A.R. USA featured new loudspeakers from Marten Design, the Coltrane Sopranos, and new cabling from Jorma Design, the Origo. The new speakers are quite nice with a big open sound. Tonally wonderful.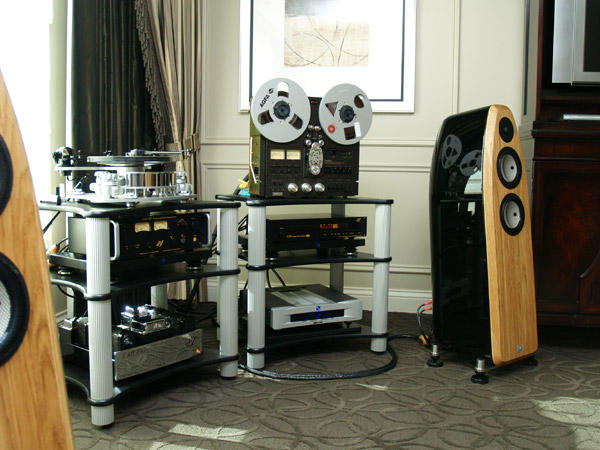 E.A.R. products featured in the room included the Disc Master turntable, a 912 preamplifier, the 890 amplifier, and the Acute CD Player. They also used a Technics 1500 reel to reel with electronics by Tim de Paravicini.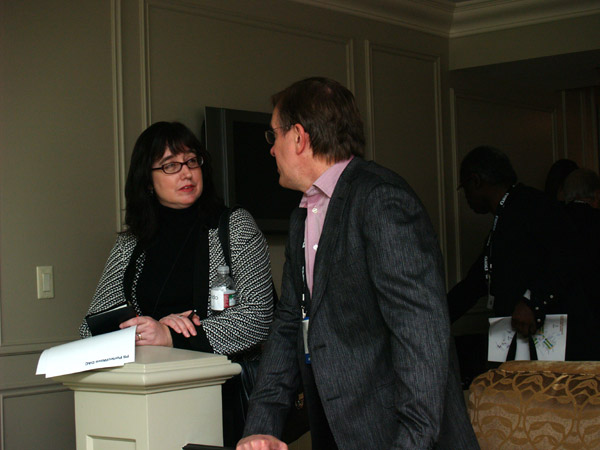 Carol with Jorma Koski of Jorma designs discussing the new Origo cables which are half the price of Jorma Prime cables..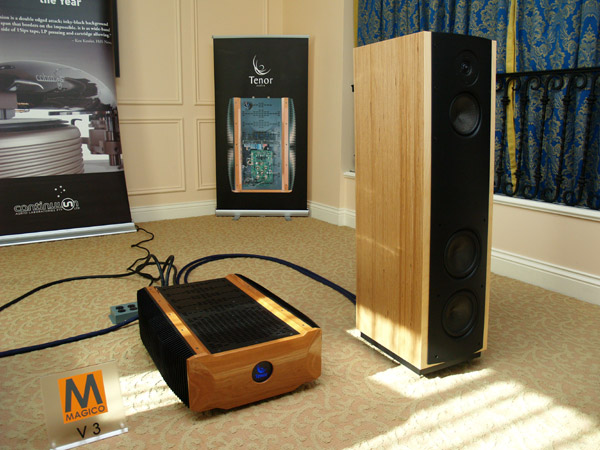 Magico V3 loudspeakers with Tenor amplifiers.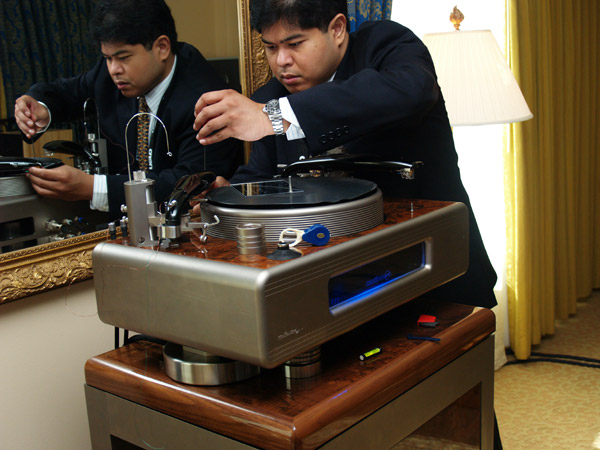 Continuum Caliburn turntable with Cobra tonearm.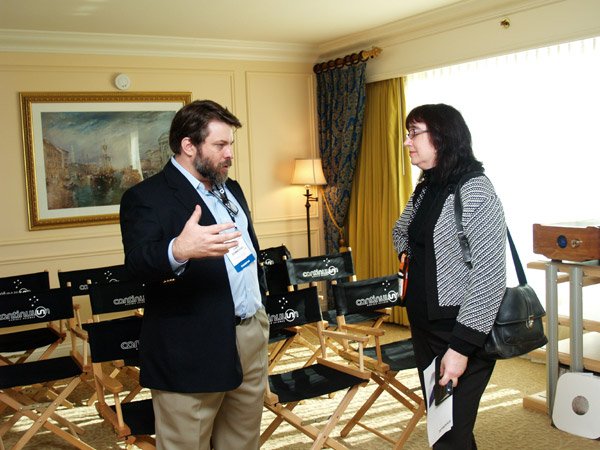 Chris Sommovigo and Carol talk shop.