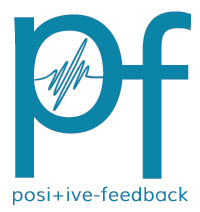 You are reading the older HTML site
Positive Feedback ISSUE 8

august/september 2003
Holst: The Planets
Ladies of the London Symphony Chorus; London Symphony Orchestra/Sir Colin Davis
LSO Live LSO 0029. TT: 50:17.
by Steve Vasta
This is unusually mainstream repertoire for the LSO Live series, which more regularly festoons the release lists with Berlioz operas and similar esoterica. But the surprise is that Sir Colin Davis hasn't gotten around to The Planets before this. (Presumably Philips, his old recording company, wasn't in any particular hurry to add his reading to those of Haitink, Marriner, Ozawa, and Williams.) So this recording, drawn from June 2002 concerts, unexpectedly fills a discographic gap.
The performance doesn't begin well: the Mars opening ostinato is skittish–only when the winds join the strings does it acquire a suitably ominous weight – and the brass motifs are short-winded. Elsewhere, Davis predictably scores with his customary attention to tonal weight and mass: the heavy tenutos on the big dissonances in Mars constitute a nice rhetorical touch, and the weighted syncopations in Jupiter's main theme aptly suggest giants at play. If the massive Uranus leaves a severe impression, its precision and rhythmic point can't be faulted. The conductor also has a knack for showing how groups of short phrases coalesce into larger musical structures. Thus, Mercury's running figures emerge in broad, shapely arcs; Saturn builds, gradually and inexorably, to imposing climaxes.
Yet, for all its musical virtues, too much of this forthright, musically attentive reading leaves an indifferent impression, largely because of the LSO woodwinds. Their sectional work is accurate but unimaginative; the solos are unfailingly beautiful, but chilly. At first I thought the playing was simply too loud, but the problem (especially in Venus) is really inattention to atmosphere – a matter of demeanor, rather than decibels.
Too bad, because otherwise the orchestra sounds in excellent form. The string tone fills out nicely at peak moments, with a lovely sheen on the high violins in Venus. The engineers capture the brasses' round, solid sound with splendid impact and presence, and the tightly focused low frequencies provide a firm underpinning for the sonority, not only in tutti, but at softer dynamics as well.
Stephen Francis Vasta