LARRY COX'S SYSTEM
LOUDSPEAKERS
ATC SCM 20.
ELECTRONICS
E.A.R. 509 amplifiers and E.A.R 864 preamplifier.
SOURCE
Audio Note CD3 CD player.
CABLES
Ensemble Dynaflux and Calrad balanced interconnects. Speaker cables made from Belden 1219A wire & IXOS 6003a.
ACCESSORIES
API Power Pack. BDR cones.
The Totem Acoustic Dream Catcher is a 5.1 speaker system of the most diminutive size. These speakers are so small and so cute that I wanted to purchase a couple of them just to be able to say, "Can you believe how small these are, and how much bass they have?" to my non-audiophile friends. The Dream Catchers are not trinkets. While small, they are well made, and finished to a high level of craftsmanship, using mitered joints to create solid, built-like-brick-outhouse cabinets. A closer inspection reveals an admirable attention to detail. Internal and external veneering is used on specially chosen MDF panels to equalize tensions. This means wasting that attractive veneer where no one can see it, but Totem asserts that the effect can be heard. Even the stain used on the cabinet has more than a visual role—Antonio Stradivari would understand. Unique to Totem is the internal borosilicate damping. This 80% titanium-rich silicate suspension is a compound unequaled for micro-energy dissipation. Developed by NASA to prevent the ceramic heat tiles from lifting off the space shuttle, it is said to dissipate molecular hot spots.
The Dream Catcher System consists of four speakers smaller than shoeboxes, although deeper and much heavier, a center channel speaker more than twice the size of two of the L/R speakers, and a powered sub in a cute, basketball-sized box. The system easily disappeared into our large living/listening room. With a choice of mahogany, cherry, or black ash, chances are they will do the same in most rooms. Unlike the ATC C2 system that I reviewed last year, the Dream Catcher system is relatively inexpensive ($1600) and, except for the subwoofer, unpowered. The C2 system retails for approximately $12,000, with each speaker coupled to at least 250 watts per channel. The C2 system was a fabulous match for the high ceilings and large area (5200 cubic foot) of our listening room. The walls, ceiling, and floor of the room acted as part of a synergistic match, faster than a trampoline, with bass and energy to burn, and without becoming bright or overwhelming. A fast bottom end (courtesy of a $3800 subwoofer with a 12-inch driver powered by a 650-watt amplifier) made the experience organic, and in no way exaggerated.
The Totem Dream Catcher system was not an ideal match for our big, big room. Giving a basketball-sized subwoofer 5200 cubic feet to fill was simply unfair. Bass was either too light or it was boomy and uncontrolled. I fiddled with output levels, distance from the walls, distance into the room, and so on, but everything I could think to try didn't work. If I chose weight I had to give up impact, and vice versa. Big rooms need big subs, and the Dream Catcher will not satisfy those who want to feel explosions in their gut. I don't think that such a system is available for under $5000, and it would likely require a smaller room. It would be interesting to replace the Totem subwoofer with something like Hsu Research's TN1220 subwoofer and accompanying 250-watt amplifier, with a current retail of $849. I'd probably have as much bass as I'd want, and then some. Of course, that would increase the price point of the Dream Catcher, but would definitely up the performance of the system. The front, center, and surround speakers all performed more competently, depending upon the source. The sound was quite good considering the Dream Catcher's price. Dialogue was enjoyably clear, and far, far better than the television's speaker.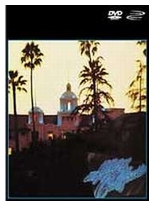 I had a handful of surround music DVDs, three to be exact, to try out on the Dream Catcher system. The Eagles' Hotel California, Buck Pizzarelli's Swing, and Beethoven's Ninth Symphony were all rendered enjoyably. There is something about surround music (and movies) that overwhelms my senses, and seems to make me more tolerant of different forms of distortion. Maybe having five speakers pointed at you causes a form of treble cancellation. Listening to just two of the Totem speakers, I could easily detect a top end hardness and brightness. It wasn't a nails-on-a-chalkboard experience, but it was noticeable in two-channel and not at all noticeable in listening to movies or surround music. Lower resolution amplification will likely go one of two ways—be hard and bright and exacerbate the Totems' signature, or be round, warm, and sweet and ameliorate the their top end. I'll take the latter.
I'd like to leave readers with something that the Dream Catcher System conjured up for me. If surround music is the next format, the Dream Catcher is a wonderful and inexpensive way to get into it. It seems that the format allows you to get by with performance that is easier to criticize in two-channel. Multi-channel audio can be a truly enjoyable format. With cheaper DVD-A and SACD players on the market, the Dream Catcher system can be an acceptable and relatively inexpensive way to get into surround music. Larry Cox