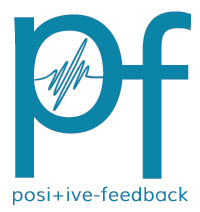 You are reading the older HTML site
Positive Feedback ISSUE 76
november/december 2014
The 11th Annual Positive Feedback Writers' Choice Awards for 2014 - The Best of the Best!
Beginning at the end of 2003, PF established its first annual awards for fine audio. The Brutus Award was established for the best that Dave Clark and I had heard in our own listening rooms during that year. You can think of it as our equivalent of an "Editors' Choice" award.
The Gizmo Award, on the other hand, was established in memory of my very good audio friend, Harvey "Gizmo" Rosenberg, and is given by me to the most conspicuous audiomaniac(s) of the year. Only one Gizmo is given per year.
The following is an opportunity for our editors and writers to recognize superior merit in the audio arts though their "Writers' Choice Awards". Our writers and reviewers have been given broad leeway to cite excellence in fine audio wherever they find it: products, people, recordings, events, groups, etc., so that our readers can be better informed.
It is our hope that you will find the PF Writers' Choice Awards to be helpful to you in your audio journey.
All the best,
David W. Robinson, Editor-in-Chief
---
John Acton
Vanatoo Transparent One Active Loudspeakers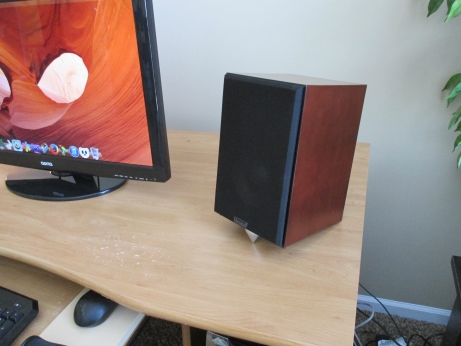 Vanatoo has hit a proverbial home run with its Transparent One active loudspeaker system. Impeccably finished and possessed of class-leading build quality, the Transparent Ones offer onboard amplification, powerful DSP capabilities and a myriad of analog and digital connectivity options for music lovers looking for a plug-and-play listening solution. More than that, however, the Transparent Ones provide true audiophile sound quality for desktop or nearfield listening scenarios and do it at a cost that redefines all expectations for what is possible in their price range.
Nuforce Icon Integrated Amplifier
While not formally reviewed for Positive Feedback, my second nomination for PF's 2014 Writer's Choice Awards goes to Nuforce's Icon integrated amplifier. Costing less than a fancy dinner out, the diminutive Icon possesses levels of clarity, transparency and immediacy that embarrass amplifiers many multiples of its cost. The single-input Icon's power output is limited to 18 watts per channel at 8 ohms, and there is no remote control or source switching capabilities, but the sound quality more than makes up for those limitations. Bass control, authority and slam is tremendous, and there's an organic verisimilitude to the midrange that is redolent of tube amps. True five-way speaker binding posts encourage one to experiment with expensive cables and ancillaries; doing so reveals how scalable the Icon is in revealing the nuances evinced by top-notch source components, cables and power-conditioning. Nuforce's Icon represents my new reference in affordable (and not-so-affordable) amplification.
---
Myles B. Astor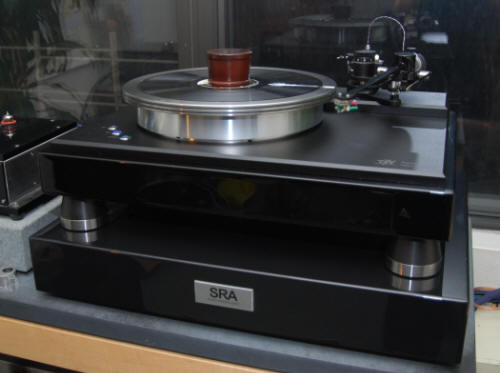 VPI Classic Direct Turntable/3D Tonearm
Speeds kills and practically nothing wrecks the sound of an analog turntable more than macro- and especially micro-speed fluctuations. VPI's solution? The Classic Direct direct drive turntable that combines a state-of-the–art, non-cogging, slot-less, synchronous motor drive system with VPI's tried and true heavy Aluminum platter. Mount VPI's revolutionary 12-inch 3D printed arm on the Classic Direct and for $30,000 we're talking state-of-the-art analog playback. Furthermore, audiophiles intimately versed with the sound of 15-ips tape will immediately appreciate the Classic Direct's many sonic virtues even more. That innate sense of dynamic ease particularly in the lower octaves. That uncanny ability to capture and recreate the original recording's sense of ambient space. That knack of capturing an instrument's (or musicians) three-dimensional resonating body. That unparalleled transparency from the top to bottom of the musical spectrum (perhaps the biggest change in the sound of VPI tables). Not to mention a neutrality that reveals more about the cartridge, phono cable and phono section than ever previously felt possible. In short, Harry Weisfeld's newest Classic Direct table is truly unlike any other deck he has ever designed. (Add another star to table's sound when resting on a Silent Running Audio Ohio Class XL+2 base.) Price: $30,000 with arm.
Magico S5 speakers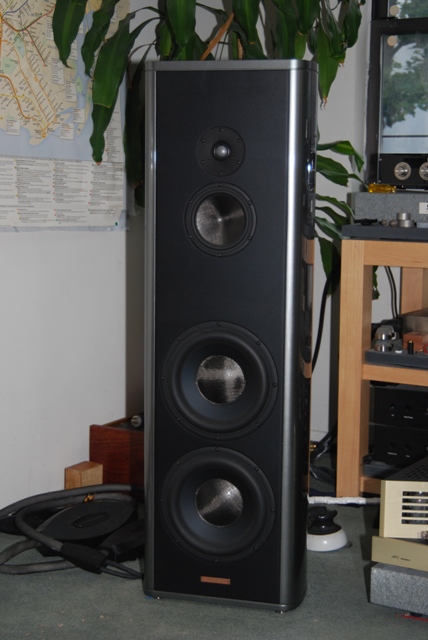 As that adage goes, never say never. And never, ever, in my wildest fantasies did I ever see myself settling down and living with a dynamic speaker. But the sound of Magico's top-of-the-line S-series speaker proved me so wrong. Magicos S5s combine an unrivaled coherency with unmatched neutrality from the top to the bottom of the musical spectrum. The speaker's resolving capability and delicacy, particularly in the midrange area, is on a par with the finest electrostatic speakers (and without the drawbacks of the latter). When properly set-up and using the highest resolution source, in this case 15-ips tape, the S5s display a simply remarkable ability to solidly place instruments on the soundstage. Speaking of magical and tape, the reproduction of instrumental timbre from midbass to lower midrange area is scarily realistic, detailed and uncolored. Now some out there in audiophile land don't find the S5 exciting enough or have enough bass "slam" for their tastes; I suggest these audiophiles take a trip to their local jazz club or concert hall and then come home and listen. The S5 is a speaker that could easily be many an audiophile's dream—not to mention—last speaker they'll ever own (and casket too!). Price depending upon finish: $32,400-35,500.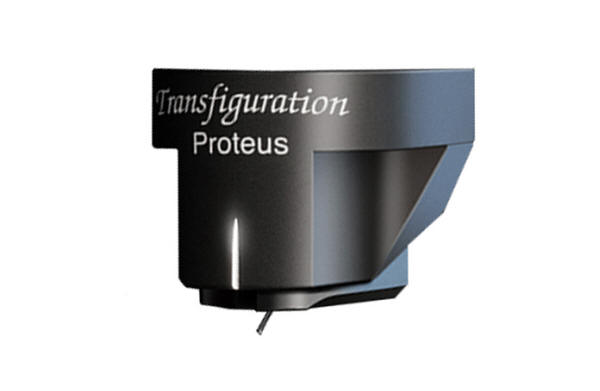 Transfiguration Proteus cartridge $6000
Transfiguration's newest top-of-the-line Proteus cartridge was a long time in coming but unquestionably worth the wait. The Proteus employs Transfiguration's tried and true ring magnet configuration and pushes the design to new heights. In fact, the Proteus holds the honor of being the very first cartridge installed in the new VPI Classic Direct/3D arm wand and the combination didn't disappoint. The Proteus' performance is simply unprecedented at this price point and competes on many levels with the best of breed. Once the cartridge is broken-in—and that appears to be at least double the time claimed by the manufacturer—the Proteus' seamlessness, transparency, low resolution and spatial information really come to the fore. Two things to remember about the Proteus though: the cartridge's relatively modest 0.2 mV really necessitates needs a top notch, quiet and dynamic phono section. Next, the choice of phono cables has a large impact on the Proteus' dynamics. At Chez Astor the Audience Au24SE or Kubala-Sosna Emotion cables brought out the best the cartridge has to offer. (review in progress)
---
Gary L. Beard
The Rogue Audio M-180 Amplifiers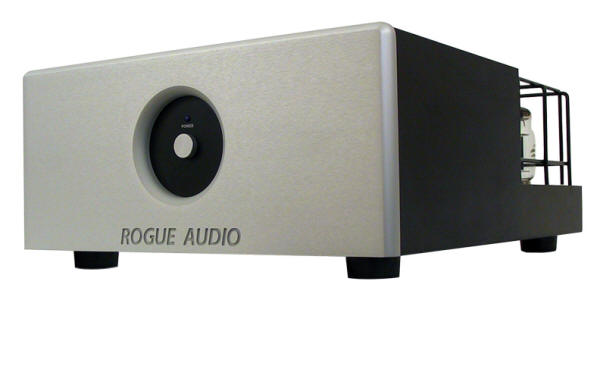 These are my one and only choice for a 2014 Positive Feedback Writer's Choice award. The M-180's are the finest amps I have had in my home. They are powerful, composed, immediate and quite plainly, flat-out serious music-making machines. And at $5,995, they are affordable too.
---
Guido D. Corona
Nordost Valhalla 2 Cable Suite
I enjoy examining the broad effect of complete looms of wires, and discover how they affect cross-component synergy. Thus, when I had the opportunity of testing NordostValhalla 2 products, I opted for a complete set, consisting of:
Power cords:
3X 3.0m with 15A IEC connector
2X 2.0m with 20A IEC connector
ICs:
3X XLR 2.0m pair
1X coax 75 Ohm 1.0m
Speaker wires:
1X 2.0m pairs single run, with spades at source end, and bananas at speaker end.
1X 2.0m pair single run, with spades at source end and large (9mm) spades at speaker end for large Vienna Die Muzik posts.
In this initial shorter review, I concentrate on how their exceptional musical results decided me to award my PF Writer's Choice Award to this superb product series, while I will leave a thorough discussion of Valhalla 2 technology and break-in behavior to a more detailed future piece.
My PF Writer's Choice Award nomination for 2014 has been an easy decision: the Nordost Valhalla 2 series is simply a master achiever. It targets the seeker of ultimate musical performance who will not accept compromises. The wires achieve the goals of my quest for that all too often elusive beauty—a supremely refined musical neutrality, where solid images are anchored on a vast stage; where vocal parameters enhance the magic of reality, but never distort it by the incongruous; where a graceful treble extends upwards into apparent infinity without a trace of intermodulative hardness; where a supremely textured midrange is the ultimate window on a magic performance: it is not wan, nor is it artificially warm; where the bass is endlessly deep and harmonically defined down to the lower 20Hz region.
The Nordos Valhalla 2 suite addresses the uncompromising requirements of music lovers who will accept no compromise, and is priced accordingly. The suite fulfils my demanding sonic goals without effort. It synergizes naturally with my Vienna Die Muzik speakers; with my Rowland M925 monoblock amplifiers, Criterion linestage, and Aeris DAC; and with my Esoteric X-01 Limited CD player.
The fully balanced configuration of Valhalla 2 induces a veritable gestalt in my system: an exceptional resolving power, together with an ultimate neutral musicality—an experience that is as emotionally absorbing as it is exciting. In the cadenza of the introduction to the first movement (Allegro Moderato) of Dvorak's string sextet with double bass Op. 48, performed by Members of the Berlin Philharmonic Octet (Philips Classics), the cables never overdrive the Muzik speakers with deceptively distorting intermodulations or excessive energy in the treble region, but convey a rich sense of textured transparency and structural density. The brass tutti fff passages of the second movement of Dvorak's New World Symphony, performed by the Israel Philharmonic under Leonard Bernstein (DGG) reach me with a grand yet nimble authority: Valhalla 2 never distorts leading edges of micro and macro transients into Hi-Fiish hypertrophy. Rather, individual instruments can always be followed distinctly even in the busiest and most dynamically intense of passages.
There is no trade of musically congruent authority for flashy "speed", nor for that opposite bane of an unpitched and pillowy midbass. The pipe organ recital of Matthias Wager in Hymne á l'univers SACD (Opus 3 SACD 23002) illustrates the resolving power of Valhalla 2 wires: there, the Nordost loom perfectly resolves the bewildering complexities of the multi-layered organ music into the clarity of kaleidoscopic filigrees of harmonic nuances and timbric hues, starting with the magic delicacy of extreme treble, down to the deep bass region, in the low 20Hz area and beyond, where the reverse shot-gun configuration of Valhalla 2 speaker wires—from the dual Cardas binding posts of the Rowland M925 into the single posts of Die Muzik—they deliver textured pedal register notes down to that nether range where human hearing unavoidably morphs pitch into an Omni directional seismic rumble. The loom's system synergy places Wager's organ inside an unwavering soundstage that emerges from well beyond the side boundaries of my 18 foot wide listening loft, and reaches center stage with preternatural solidity; the front may exceed the front of the speaker grilles by 18 inches, while the rear of the stage appears to defy the physical boundary of the back wall. Virtual images of Pipe ranks emerge from the audible three dimensions. Individual pipes seem surrounded by those quasi-subliminal tendrils of sound—sometimes referred to as "the living silence".
While Valhalla 2 comfortably equals or exceeds the prodigious frequency extension of the original series, the over-slender character of the older cables has been replaced by a masterfully textured harmonic exposure throughout the spectrum—full-bodied without ever wallowing into euphonic warmth.
The Nordost Valhalla 2 wires have been my reference loom for one full year. With a relatively short break-in period of 300 hours, their growing cross-component synergy has gradually developed my combined system performance to a qualitative plateau not experienced before their arrival. And… My enchantment with the Goldielockian magic of Valhalla 2 has not ebbed.
Valhalla 2 power cords
1m $4999.99 (add $1000 per additional 1m)
Valhalla 2 speaker wires (single run)
1.25m Speaker Cable $9599.99, 2m $11,849.99 (add $1500 per additional ½ m pair)
Valhalla 2 Interconnects (XLR and RCA)
.6m Interconnects $6499.99, 1m Interconnects $7599.99 (add $1,100.00 per additional ½ m pair)
Valhalla 2 Digital Coax (SPDIF)
1.25m 75 Ohm digital cable $3299.99, 2m Ohm digital cable $4199.99 (add $1200 per additional 1m)
---
Larry Cox
PS Audio Perfect Wave P3 Power Plant ($2499)
I've had a very simple, but expensive Sound Applications power conditioner ($4500 when new 2000?) for a long time. And have liked it better than everything else I've heard. But getting my wife to learn the turn on and turn off sequence of our system still hasn't happened. The PS Audio P3 Power Plant, in addition to regenerating the power also features automated staggered power up and power down sequences and other useful convenience features. Should the P3 sound as good as the simpler Sound Applications power conditioner with of all of the former's added circuitry? I wondered. But sound good it did, indistinguishable to me. Ten years ago the Sound Applications was about $5000 new and the P3 is $2499 now. Oh, and keep in mind the P3 powered five amplifiers (two in each powered speaker, plus a subwoofer amplifier) plus numerous sources. If my speakers were current limited, it was not noticeable. The P3 was a pleasure to use, I did not notice a sonic fingerprint, let alone a sonic footprint. No review, but a hearty recommendation.
YBA Alpha 1 Preamplifier (Used price varies)
As a counterpoint to the "progress" with sound quality at a lower price that the PS Audio P3 demonstrates, here's the other side of the coin. I recently purchased a used YBA full-function Alpha 1 preamplifier. It's very quiet across the entire bandwidth so it is little surprise that excellent low bass definition is coupled to a subtly drawn treble. Imaging is very good and it's a fifteen year old preamp. The "purity" (or grainlessness) of it's treble is remarkable and is probably the basis for calling the YBA sound "tubey." But YBA isn't tubey. This is one of the more "precise" preamplifiers I've heard at any price. Perhaps one could say YBA's Passion line is cool, if not analytical sounding, the Alpha 1 is a bit more delicately balanced between warm and cool. I find that individual recordings tip the balance toward cool or warm for me. You'll have to hunt and probably wait to find one of these but this is an exemplary preamp for my taste; comes with an MM phono stage so you'll either need a higher output cartridge or a step-up transformer. This purchase will have me looking at step up transformers this year.
Dream a Little Dream Pink Martini and the Von Trapps (LP $17.00, CD $15.00)
Yes this is an album by those Von Trapps, well actually it's the great grandchildren of Captain and Maria Von Trapp. No this is not kitsch, but a safari through beautiful music, primarily emphasizing vocals painted with Thomas Lauderdale and Pink Martini's usual lush and romantic pallette. As with Pink Martini albums the singing is cosmopolitan with lyrics sung in English, Japanese, Swedish, German, Hebrew, Chinese, French and more. My favorites are "Gong Xi" and "Hushabye Mountain" but there are is a lot to like, though the first track kept me from listening to the remaining tracks for awhile. Available on 180 gram vinyl and CD, the recording quality is good - a friend said of the LP "I thought the studio caught Bernie Grundman on an especially good day." I have most of the vinyl that Pink Martini has produced and they're all quiet, well cut and very reasonably priced. Like other Pink Martini offerings, Von Trapps includes an MP3 copy of the album for your walk-about pleasure.
---
Pete Davey
LKV Research Veros One $6500
One of the best sounding phonostages I've heard. Contains many options to allow almost infinite combinations of music / cartridges / vinyl as well as a no-holds-barred external power supply keeping all of the noisy components out of the way of the music. You can tell a lot of thought and time went into this product and it deserves to be recognized.
MG Audio Planus Cables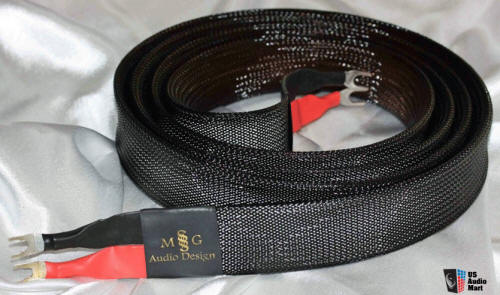 Finally, a cable that can keep up with my lightening fast ribbon speakers. Transparency, speed and macro detail to match. These cables changed the way I hear music through my system and have made me appreciate the fine art of custom cable manufacturing. These were taken 10 steps further with single conductor ribbons rather than multi-stranded (common) cables. The accuracy provided really creates an enjoyable listening session—plus they're just a blast to admire!
Planus IV Speaker Wire - 6 foot pair $2700; 8 foot pair $3600; 10 foot pair $4500
Planus CU2 interconnect - 1 meter pair $700; 1.5 meter pair $950
---
Jeff Day
It is always an exciting time of year when the Annual Positive Feedback's Writers' Choice Awards roll around, because I get to tell you about my favorite audio experiences of 2014. It's always a tough assignment for me, because ye olde beloved Editors of Positive Feedback ask us wordy writers to keep it short and sweet, and limit our choices to three. Three!
I can think of at least ten records I want to give awards to! I can think of at least seven audio people I want to give awards to! I can think of six vintage audio components I want to give awards to! I can think of at least four fab record labels to give awards to! I can think of two Editors I want to give awards to! I can think of one streaming jazz station I'd like to give an award to! I can think of… I know, I know, focus, Jeff.
Ok, so I'll settle down and pick three mighty fine audio components for awards that I wrote about for Positive Feedback Online in 2014. Without further ado, my Writer's Choice Awards for 2014 are:
Mhdt Labs Stockholm V2 USB DAC $1028 USD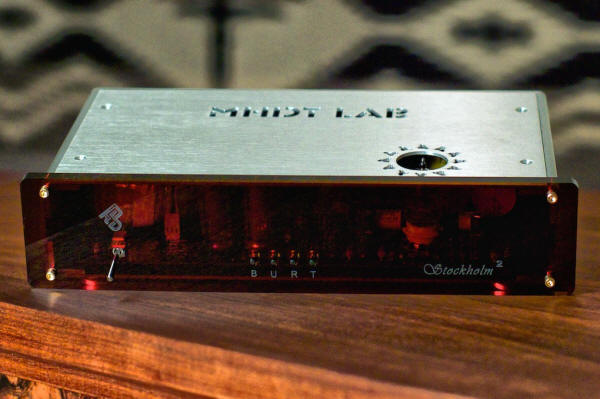 Yes indeedy, there's a place in my Hi-Fi rig for digital done right, and the Fab Four at Mhdt Laboratory know how to do digital right! One thing I really liked about the Stockholm V2 was the ability to listen to high-rez music files. It doesn't do DSD though, so if you want DSD compatibility you'll need to look elsewhere. What it does do is make digital sound like music, and it'll light up your heart and stimulate your senses with its beautiful presentation of the music.
One thing that I became addicted to during the review period was listening to Northwest Public Radio's new 24/7 KJEM jazz station stream through the Stockholm V2. The Stockholm V2 made the jazz stream come alive! I don't know how the Stockholm does it, but when playing what is assuredly a fairly low-rez stream, it made the music vibrant, colorful, and magically engaging!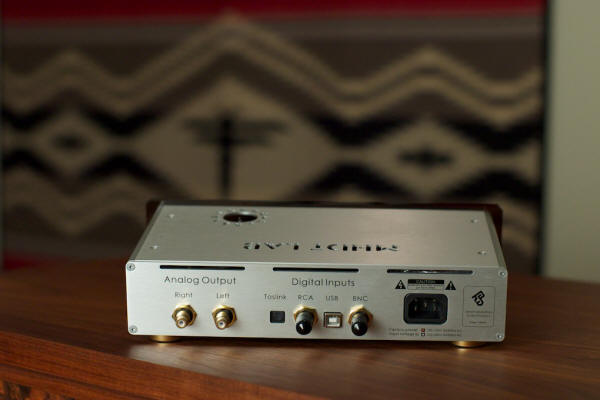 My final analysis of the Stockholm V2 was that it is a bargain at $1028. It is not the musical equivalent of 45-rpm records from Analogue Productions, but it does present a wide variety of digital music in a musically satisfying manner, and it put digital music back into my life, so that should tell you something. I think it is more adept musically than many DACs I've heard, and I love the fact that it has opened up my musical explorations to include streaming audio from the web, where the magic it worked on those streaming files simply astounded me.
If you are looking for a USB DAC that can turn your computer into a music machine, I can't think of a better place to start. I've got Stockholm V2 syndrome for sure!
You can contact the Fab Four of Mhdt (Mouse, Horse, Dog, and Tiger) at mailto:mhdtgang@yahoo.com if you have any questions, and to order an Mhdt Lab Stockholm V2 USB DAC for your personal enjoyment, go to the Mhdt web site here.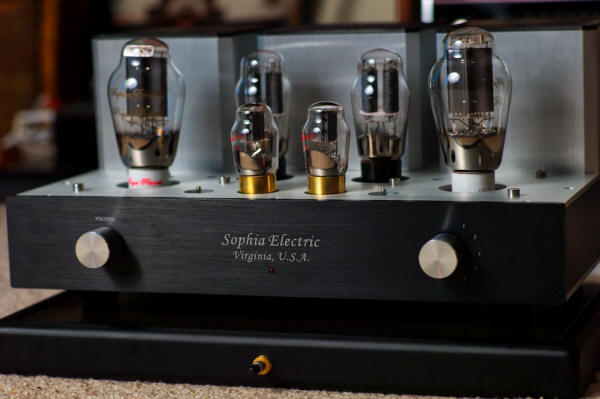 The Sophia Electric 91-03 300B Stereo Integrated Amplifier ($6500 USD)
Record after record, the result was pretty much the same: whether I was listening to jazz, classical, opera, or rock & roll I was always immersed into an intense musical experience with the Sophia Electric 91-03 300B integrated amplifier.
I love the way Richard voiced the Sophia Electric 91-03, and I think he truly achieved his goal of combining the best of vintage musicality with modern sonics. In my system the Sophia Electric 91-03 300B integrated amplifier has a warm, natural, colorful, and dynamic sound, which makes music exciting and rewarding to listen to. The Sophia Electric 91-03 is very evenly balanced top-to-bottom, with bass response that is tight, deep, agile, and tuneful, and never overblown the way it is with some 300B amplifiers, and it has highs that sound extended and silky smooth.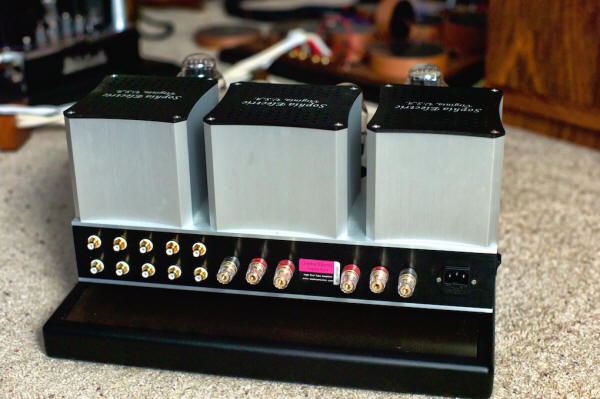 Music lovers talk about how single ended triode (SET) amplifiers like the Sophia Electric 91-03 excel in the midrange, and by doing so provide a more direct and intense connection to the music. Over the years I have found the praise of SETs magic midrange qualities to be largely true, and I have really enjoyed listening to the SET amplifiers that have come my way.
What sets the Sophia Electric 91-03 300B SET integrated amplifier apart from all the other SETs I have listened to is that it extends that SET magic midrange up into the highs and down into the lows, and at the same time that it provides an intensely musical experience, it also provides exceptional sonic performance. It is simply the best, most enjoyable, fun to listen to, and exciting SET amplifier I have ever had in my system. As a bonus, the price is very fair.
I really like the Sophia Electric 91-03 300B SET integrated amplifier, it is an exceptionally musical piece of hi-fi electronics, and I can't think of a better choice for the beating heart of your hi-fi system. Yes, indeed, highly recommended!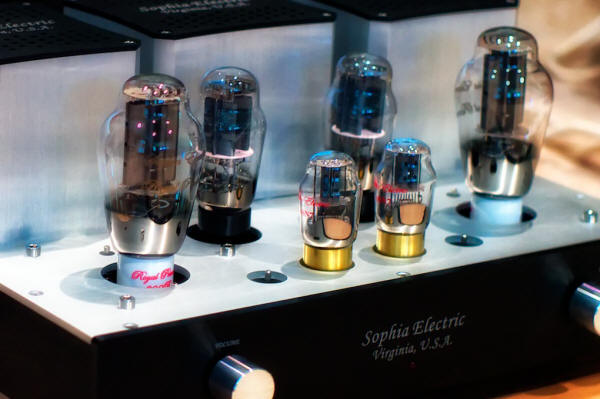 Sophia Electric products are available around the world from the family owned audio business of Richard and Sue Wugang, through their website here.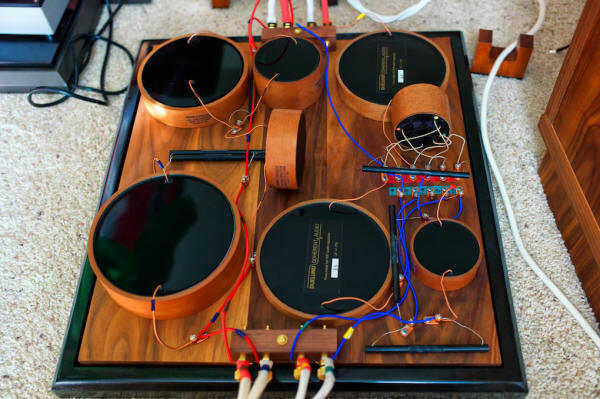 The Duelund-WRSE Crossover Project: Duelund CAST SILVER Capacitors & Autotransformers
Frederik Carøe and Magnus F. Pedersen, the principals of Duelund Coherent Audio, are building the highest quality audio capacitors, inductors, resistors, and autotransformers possible without any consideration for cost constraints. Personally, I believe that Frederik & Magnus' Duelund Coherent Audio CAST product line of capacitors, inductors, and resistors are the finest being made in the world today for audio applications, and each one of them is an impressive work of audio artistry.
Whether you are building an external crossover for your personal loudspeakers, like I did with my Tannoy Westminster Royal SEs (pictured above), or whether you are looking for the very best capacitors, inductors, and resistors being made today for the statement products of your loudspeaker company, the Duelund Coherent Audio CAST SILVER components are the ultimate performance upgrade.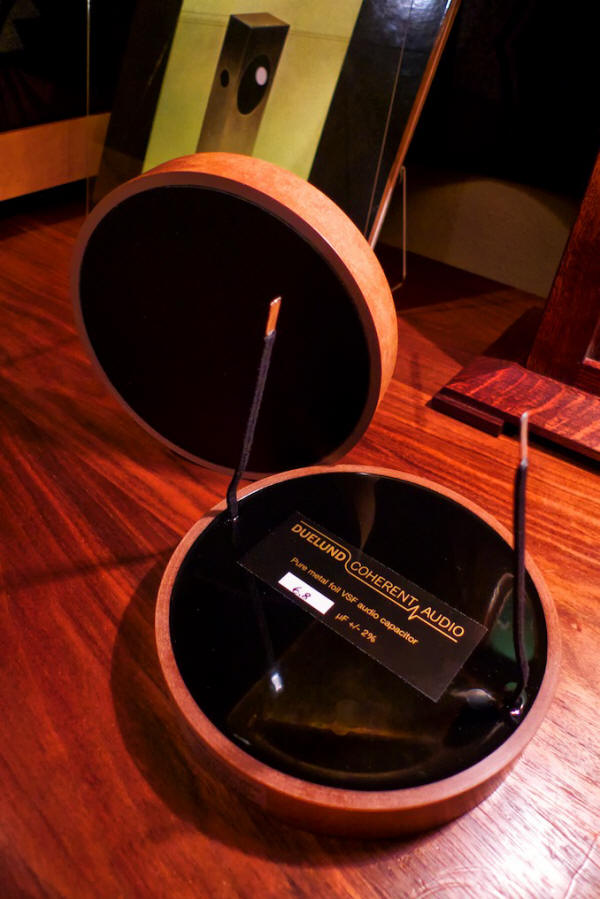 The pair of 6.8 uF Duelund CAST silver capacitors (€7500 each) in the photo above, have been absolutely stunning in the C1 position in the Duelund external crossovers of my Westminster Royal SEs. Placing the silver 6.8uF Duelund CAST capacitors into the C1 positions had a surprisingly dramatic effect, which when you think about it is pretty amazing, considering the already lofty performance level of the copper 6.8uF Duelund CAST capacitors that I normally use in the C1 position.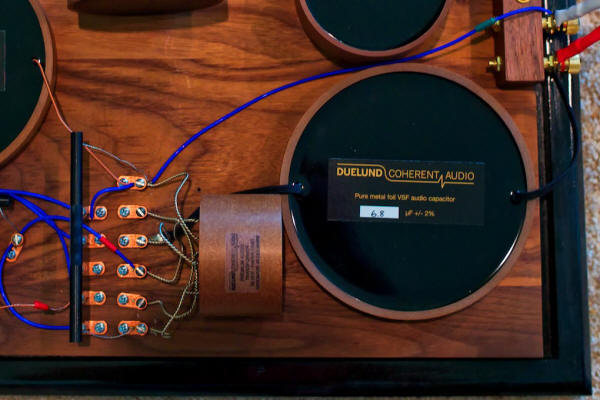 When I first tried them, I told the readers of my blog, "The result of replacing just the pair of copper 6.8uF Duelund CAST capacitors in my crossovers with the pair of silver 6.8uF Duelund CAST capacitors… and you'll probably be as crushed by hearing this as I was experiencing it… blew my farking mind. They are beyond awesome! Sorry about having to tell you that, because if you're an average bloke like me, you probably can't afford them, and man-oh-man, they are stunningly good, and you'll sure wish you could afford them!"
A few weeks later on Christmas Day, I said, "The Silver Duelund CAST 6.8uF paper-in-oil capacitors are simply amazing! Who would have thought that two capacitors could have such a profound influence on the performance of my system. Having listened to my Hi-Fi rig for a while now with the Silvers in the circuit, I think I can safely say that those two Silver CAST capacitors have made as large a difference in the performance of my system as the entire Duelund external crossovers have, including the rewiring of the WRSEs with the superb Sablon Audio Panatela cabling from Mark Coles."
If that isn't a rave recommendation, I don't know what is. All I can say is that if you have deep pockets, you shouldn't be thinking about anything else but Duelund CAST SILVER capacitors, they are simply amazing.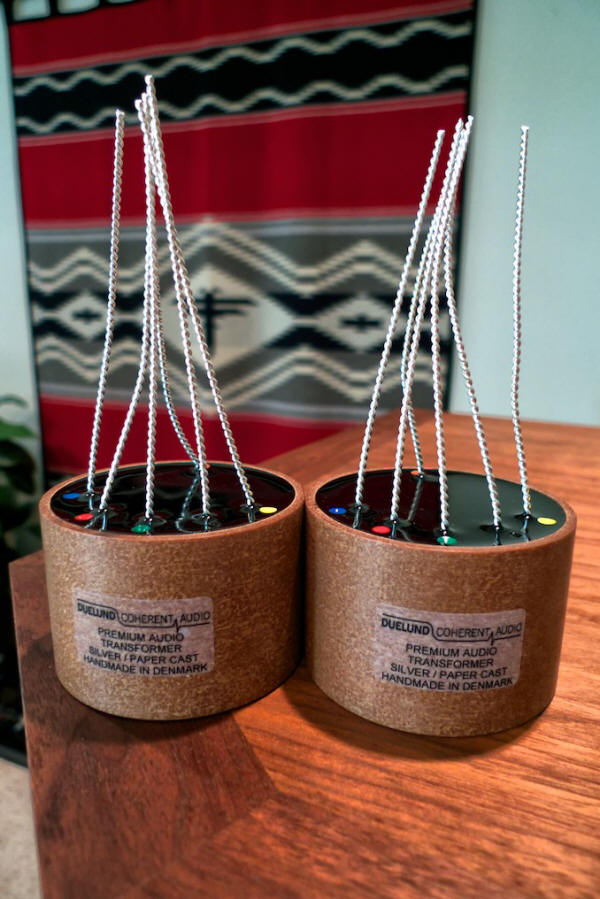 Custom orders of Duelund CAST components for unique applications are also possible, and for example, Frederik made up a custom set of CAST SILVER autotransformers (above) designed to work with Tannoy Westminster Royal SE and Canterbury SE loudspeakers. Like the CAST SILVER capacitors, the CAST SILVER autotransformers (approximately $6219 USD per pair depending on silver spot prices and exchange rates) offered simply stunning performance installed into my crossovers (below). Like the CAST SILVER capacitors the CAST SILVER autotransformers get my highest recommendation – they are simply amazing.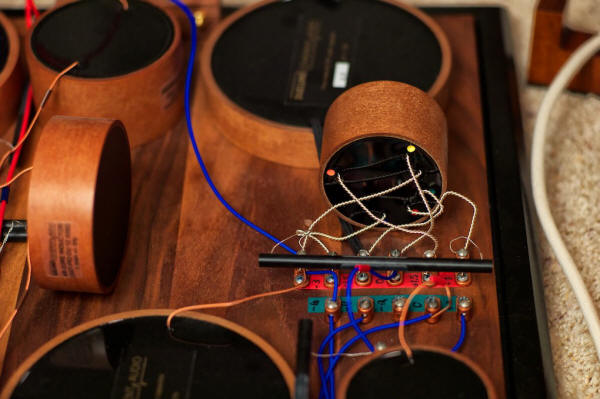 If you have an idea for an imaginative custom Duelund CAST component, you should consult Frederik & Magnus directly for details about making your dream come true.
Breathtakingly expensive and astonishingly good is the most concise description of the Duelund CAST SILVER capacitors and autotransformers that I can think of.
Duelund Coherent Audio products are available through Parts Connexion in North America. To find out about the availability of Duelund Coherent Audio components in other parts of the world please consult the Duelund Coherent Audio website, and to inquire about special applications or custom orders for specific projects you can contact Frederik Carøe directly at Duelund Coherent Audio for more information.
In you want to read in detail what all the fuss is about with the Duelund Coherent Audio CAST SILVER capacitors and autotransformers, you can read all about it in HERE.
As always, it is a privilege and delight to be able to write about enthusiast audio for all of you here at Positive Feedback Online, and at my blog Jeff's Place. I hope you have enjoyed reading about all of these fine audio products in their respective reviews during the year, and I hope you'll join me in congratulating the Fab Four of Mhdt (Mouse, Horse, Dog, and Tiger) for their Stockholm V2 USB DAC; Richard and Sue Wugang of Sophia Electric for their 91-03 300B integrated amplifier; and Frederik Carøe and Magnus F. Pedersen of Duelund Coherent Audio for their amazing CAST SILVER capacitors and autotransformers. Congratulations to one and all for being selected for the 10th Annual Positive Feedback's Writers' Choice Awards!
---
Tom Gibbs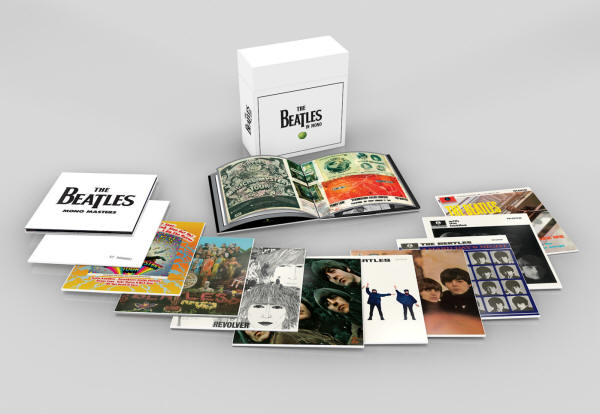 The Beatles in Mono LP Box Set $445.99
When the Beatles' remasters came out a few years ago on CD (and the higher-resolution 24-bit USB Apple version), a whole lot of people hoped for a full-blown analogue remastering for release on LP, but it was not to be. When the stereo LPs finally arrived about a year later, they'd been remastered from the new 16/44.1 digital files, and there were numerous complaints about the resultant LPs in terms of both sound quality and packaging. I personally found the sound to be generally quite good, but it was nonetheless an audiophile disappointment. Rumors first started circulating a year ago about the possibility of a mono LP box done from the original analogue mono masters—at the time of most of the Beatles original LP release dates, mono was still the predominant format, and the greatest attention was given by George Martin and the EMI staff to the mono mixes—the stereo releases were almost an afterthought. Needless to say, a whole lot of audiophiles just started chomping at the bits in anticipation, and the end result has not disappointed! The LPs are pressed in Germany by Optimal on AAA vinyl; every LP in my set was perfectly flat with pristine surfaces and no condition issues of any kind. And the packaging is truly extraordinary, with heavy-cardboard jackets and each LP enclosed in a Japanese resealable outer sleeve. The box contains a really nice 108-page hard bound coffee-table style book, with tons of great photos and essays that's a perfect companion to the set. And the sound quality? Well, let's just say that it completely blows away the already-excellent CD Mono releases from a couple of years ago—EMI (now part of Universal Music Group) totally hit it out of the park with this one! (Full review here: )
Ortofon 2M Mono Phono Cartridge $356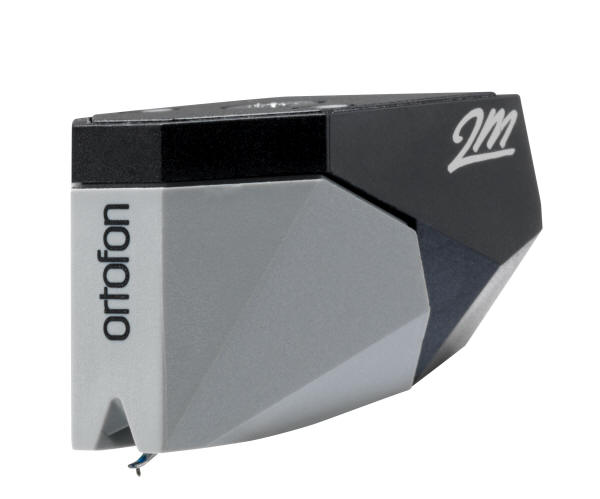 When I first contemplated doing a full-on mono review, I decided to go for a true mono cartridge, and the 2M Mono is the real deal. I'm currently using the excellent Ortofon 2m Blue for stereo reproduction, and replacing it in my Rega RB-250 arm couldn't have been any easier! The cartridge contours of the Ortofon 2M series are a match made in heaven for long-time Rega users—simply align the front of the cartridge body with the headshell contours and you're all set. And to make things even easier, the weight of the 2M Mono matches that of the rest of the 2M line exactly, so you don't even have to rebalance the arm—could it get any easier? I've checked the geometry numerous times with my MoFi Geodisc over the years, and it's always spot-on. And the sound from this true-mono cartridge just blows away the sound you get from a mono-via-stereo cartridge setup. Because the mono cartridge only deals with the groove signal in a single plane, the resultant sound is impressively quiet compared to the alternative. You can really hear deeply into the music—not only do the new Beatles' Mono box LPs sound magnificent, but all my old Blue Note and OJC mono LPs come across magically like never before! And it's such a snap to revert back to stereo with a unibody Rega tonearm. Full review to come shortly on PF.
Emotiva XPA-1L Power Amplifiers $699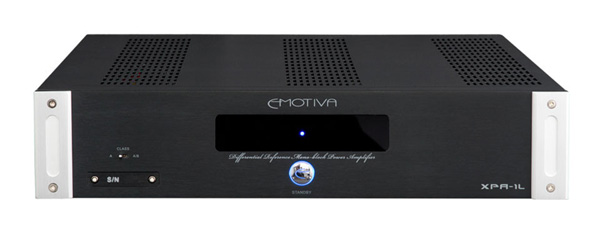 I first saw these amps on Emotiva's website about a year ago when they were initially released, and the thoughts of a pair of Class A monoblock amps really piqued my curiosity, to say the least—but the $1400 retail price for the pair kept me from pulling the trigger. And besides, I was totally happy with my stereo XPA-2, right? Well, when I started auditioning the Beatles' Mono box, I decided that I needed a dedicated mono amp to handle the load, and with a special sale going on at Emotiva, the pricing was hard to resist. After having one in the system for a week doing strictly mono duty, I caved and ordered another one—I just had to hear my system in stereo through these amazing amps, and there's no turning back now! The XPA-1L operates quite differently from just about any monoblock currently on the market—a front panel switch allows the user to shift between 35 watts of pure Class A operation or 250 watts of Class AB power, depending upon your needs or preference. The Class A current bias is set pretty high, so the constant current draw in this setting is about 200 watts AC with corresponding elevated heat output from the amp's surface—perfect for the upcoming winter, or frying eggs and bacon, but expect an increase in your power bill. My listening room's almost like a sauna when these babies are in full-on Class A operation, but the resultant sound is simply magical! I've never heard such body and weight or such a liquid midrange from my Zu Audio Omens—and the stereo soundstage is so much more impressive than what I was getting from the XPA-2 (Sadly, I'm pretty sure it's going on the auction block!). A full review is to come shortly on PF.
---
Bruce Kinch
Miyajima Zero Mono Cartridge $1995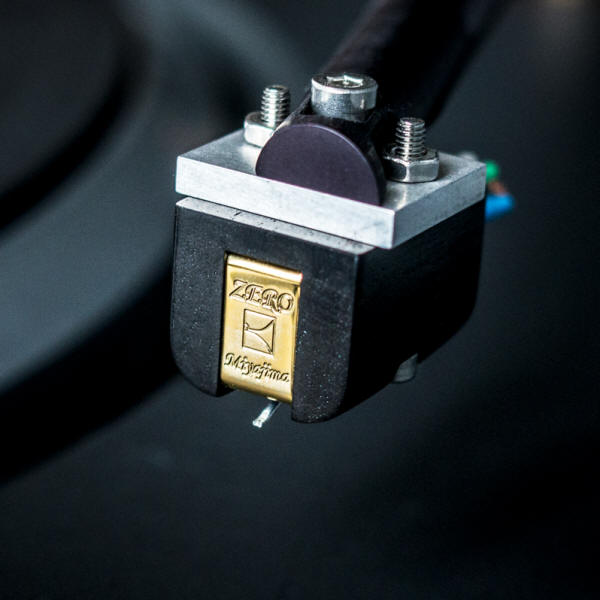 Usually, I return from the Rocky Mountain Audio Fest with pile of literature, a list of must-get recordings, a couple of review possibilities, and a belly full of Mexican food. In other words, cheap thrills.
In 2014, RMAF got expensive.
While wandering about the show, I happened to sit through two demos (Ben Webster and the Beatles) of the Miyajima Zero monophonic cartridge, and wrote a check for the spare sample distributor Robin Wyatt pulled from his pocket to tease the crowd.
There are times you just know.
I came to high-end audio through the back door—as a long time record collector. I'm wading into computer audio the same way—archiving (and selling on eBay) a lot of "collectible" LPs. And at least half of those are mono.
My system may not be of the same caliber as the RMAF demo room featured, but mounted in the modest but modified Rega RB250 that is the second arm on my Nottingham, the Zero provides pretty much the same jaw-drop double-take gasps the mono/stereo demos drew from the unsuspecting show-goers. My previous mono carts—Grado and Denon 102—were superior to stereo pickups with vintage mono recordings, but they only hinted at what the Zero extracts from the groove.
Yes, the Zero is way more expensive. $2000 for a mono cart? But by the time I get to the Martzy, Miles, Milstein, and Monk LPs on the mono shelves, I should be way ahead. And confident the archived transcriptions truly do justice to the originals.
---
Gary Lea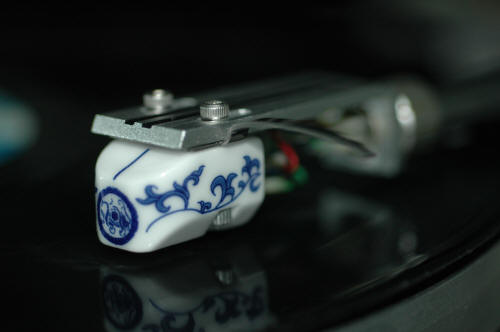 Jasmine Tiger Phono Cartridge $1295
As I sated in my review of the Jasmine Cartridge in October, "Overall this cartridge is every bit the measure of cartridges costing 4 times as much and most of those do not offer what is truly a unique visual presentation at the end of the tonearm. Is it better than a Koetsu Coralstone? No! Is it better than a Koetsu Urushi? Well maybe just maybe but that is a subjective. Wait, isn't every review somewhat subjective? As neutral as reviewers try to be at the end of it all we are giving you our take on the gear and that cannot help but be somewhat subjective by it's very nature.
This is a cartridge that for a relatively small amount of coin will leave 85% of all audiophiles very, very satisfied. This also allows the freeing up of precious hobby money for the average listener to invest in other things like better speakers, a better phono stage (check out the other Jasmine offerings).
With our current economic state what it is, every dollar saved is incredibly important. This is the audio equivalent of getting a Ferrari for a Fiat price! It is that last sentence that makes the Jasmine Tiger and obvious choice for P.O.T.Y.
---
Steve Lefkowicz
This past year was a tough year for me. A lot of the gear I have in for review have not had their articles published yet, for reasons I choose not to delve in to at this time. However, that doesn't mean that some of them didn't stand out to where they clearly deserve the award. The reviews will publish soon, so in a couple of cases, this will be a preview of what to expect.
Schiit Audio Valhalla and Valhalla 2 Headphone amplifier ($349)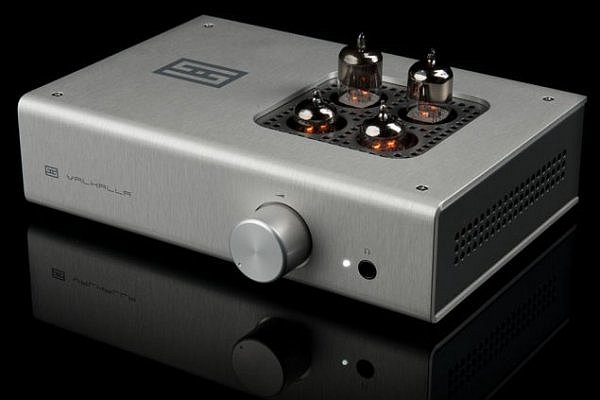 The American built Schiit Audio Valhalla headphone amp is one of those rare products that does exactly what the manufacturer says it will do, works great on every level, and is extremely reasonably priced. The OTL, all tube circuit is designed for high impedance headphones (like the 600 ohm Beyerdynamic DT770Pro model I use) is musical, engaging, noise free and dynamic as all get out. Though not the best choice for power hungry planer magnetic headphones, a few weeks with some new Audeze LCD-2 Fazors still sounded addictively engaging. I find that since adding the Valhalla to my system, I listen via headphones more than through my speakers, though I still love how my speaker system sounds.
The Valhalla has been replaced by the Valhalla-2, which offers switchable high/low gain, preamp outs, and can now properly handle a wider range of lower impedance headphones, while remaining at the same price. I have had the opportunity to try the Valhalla-2 a few times, and it is even better than the original without loosing any of the character that made the original so good. It's an even bigger bargain, too, due to its increased versatility. Unless you have low efficiency planer magnetic headphones, this should be on anyone's list for a headphone amp anywhere near this price range.
Clones Audio 25i amplifier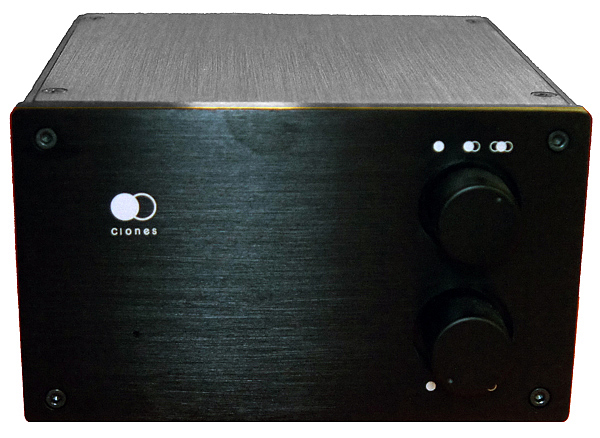 For under $1000, the Clones audio 25i gives you pretty much everything you could ask for in a simple, low powered, amplifier. A commercially built 25 watt gainclone, it dispenses with the original's physical design limitations, high price and eccentricities. It offers superb build quality, and, with the right speakers, exceptionally good sound. It doesn't sound like any Class A or A/B solid-state amp I've ever heard, and captures some of the glorious sound of a single ended tube amp but without the expense or limitations of those amps. It mates up perfectly with the Tekton Lores (98dB, 8 ohm) I use, but generally speaking, speakers of fairly high efficiency and stable mid-to-high impedance specs should be fine. There's an immediacy and presence in the sound that makes you want to spend all day in front of your system. The 25i includes three inputs and volume control, the 25p version works as a basic stereo amp. One of the best bargains I've run across in many years.
Canadian Distributor: Dean Buchfink
http://www.timbertoneaudio.com
US Distributor: Mark Sossa
Hercules II Power Supply for the Linn LP-12 Turntable (approximately $300 US)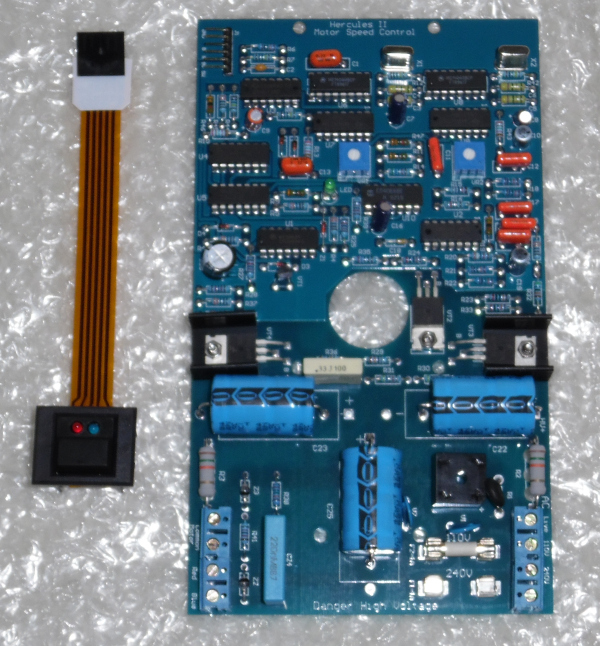 There are a lot of aging Linn LP12 turntables still be used, but now that Linn no longer supports the Valhalla power supply, as those inevitably fail, owners are faced with a daunting and potentially expensive choice. Move up to a Lingo, switch to an Origin Live or some other DC based motor/power supply, trust someone to rebuild your Valhalla for you, or consider buying a whole new turntable? Well, the Hong Kong sourced Hercules II power supply board may be the best deal available. A direct, drop in replacement for the Valhalla board, it allows electronic switching between 33 and 45, and, from what my ears and thirty years of listening to the Valhalla powered Linn tell me, much improved sound. Speed stability (already a strong point of the Valhalla) is noticeably better, a bit of the bass coloration is cleared up but without altering the characteristic sound of the Linn. My old Linn is sounding so good since installing this power supply, it had inspired me to embark on a mission to listen to every record in my collection over the next few years. For right around $300 (bought through Ebay) it is a bargain in a Linn world that rarely sees bargains. They offer further upgrades in the form of the Mose case, which moves the PCB to an outboard case (Lingo style) for an additional couple hundred dollars or so. I'll be trying that upgrade later this year.
Worldwide Distributor: Stamford Audio UK
http://www.stamfordaudio.co.uk
---
Robert H. Levi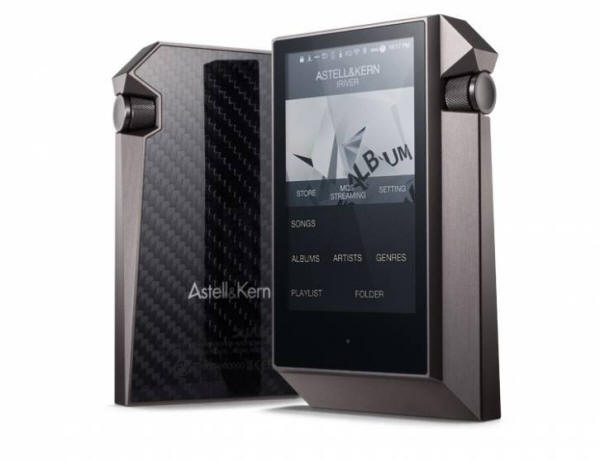 Astell&Kern 240 Digital Audio Player $2499
The A&K 240 does it all. I have used it with a plethora of headphones and have been very impressed and entertained. The combo with the world famous Audeze LCD-X is amazingly musical!
I have also used the A&K240 with my big reference systems as a server. It performed exquisitely using the single ended output and an adapter. It basically is so neutral that it sounds like the cables you are using. In all uses here, you will revel in big dynamics, phenomenal definition, and wondrous state of the art depth perspective. I used interconnects priced from $1600 per meter to $10,000 per meter... the performance just got better and better.
I also used the A&K 240 as a preamplifier and server combo. It drove my Cary single ended amp and E.A.R. 534 with perfection. They powered my AKG 1000 cans to state of the art levels. This is one beefy portable device.
The battery lasts for about 12 hours of use...sometimes more. It holds a ton of albums. Plays everything in native from MP3 to double DSD! Works fast and flawlessly. Beautiful display and extremely flexible. Pretty much intuitive to use. Has a built in equalizer, Bluetooth, Wi-Fi, and 256Gs of storage with a slot for another 128Gs. That's really big for a palm size unit. Gorgeous build quality, too.
I am having way too much fun with the A&K 240. It IS positively for me the best portable DAP in the world.
Blue Note Edition 240 MSRP $6000 inc. Fantastic Accessories and Containing 75 Hi-Rez Blue Note Albums. Only 200 of these will be sold in the USA.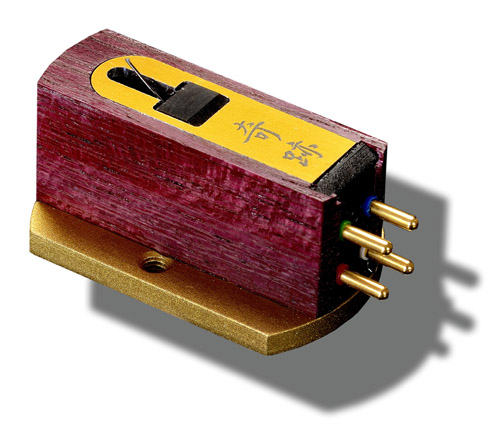 Kiseki PurpleHeart N.S. Phono Cartridge $3299
My current reference cartridge, the new Kiseki is the deal of the century. N.S. stands for New Style and the new Kiseki cartridge is new and rethought from head to toe. Tracks at 2.4 grams, needs a 400-500 ohm load, and a very good arm and you will hear what is spitting distance from the state of the art and cost is no object designs. I use it in the Helius Omega Arm with Jorma Origo cabling (which costs 50% more than the cartridge) and the E.A.R. 324 Phono Stage and get awe inspiring performance. Best left to right separation, precise imaging, amazing definition, and glorious deep bass I have ever heard in this reference system describe this beauty. It has the lowest distortion and a textural rightness that is unsurpassed. Easy to set up and maximize. No sample to sample variation allowed with less than 15 made per month! It sports flawless fit and finish. The Kiseki will track anything including your finger. It is distributed in the USA by Kiseki USA and overseen by Kevin Deal of Upscale Audio who is the salt of the earth. The PurpleHeart wood body is a rare wood that looks golden brown in low light, but turns bright purple in sunlight or very bright incandescent light. What a winner! I could not live without it!
Break-in is 50 hours then glory will appear from your speakers. Buy it before the price goes up!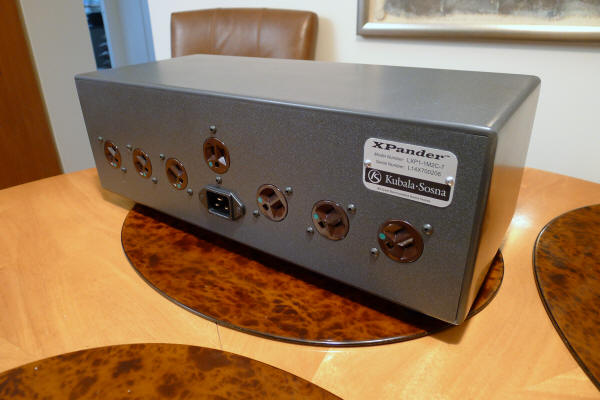 Kubala-Sosna XPander Power Distribution Box $4800
After the Newport Show this year, Joe Kubala brought the brand new XPander over to my house for demonstration. He had it in his suite at Newport and it sounded fine as part of the demo system. What I took away from Newport was how elegant and original the device looked.
With a superbly made corian chassis, metal supports, lucky seven connectors, and moderate size, the K-S design goal was to preserve supreme neutrality, have zero compression, and extend the performance of Elation! cable to a distribution box. The design was also to preserve instrumental colors and a sense of naturalness particularly with acoustic instruments. We compared the XPander to my World Power Wing Power Conditioner. In the past, I have compared the BIG 3 conditioners to the World Power Wing with, lets say, mixed results. Consequently, I have held on to the well made Power Wing as my reference.
For 3 hours we listened, connected and compared the two units. We connected for comparison all the plugs in the Wing to the XPander and we connected just the front end components to the two devices. All of the same AC cables were used. The results: the XPander, whether connected to the entire system or just the front end gear, was a full 30% to 35% more detailed than my reference. The bass response was notably deeper and more powerful with added definition. The differences in favor of the XPander were not subtle. Kubala-Sosna achieved its design goals with aplomb. I was unhappy Joe took it with him to have at the next show. This unit was the first piece off the assembly line.
Why is it superior? The obvious feature is all seven outlets are in a single row stretched the length of the box. Each outlet is connected directly to the AC input detachable 20 amp plug, no central copper connecting buss bar here. There is no surge protection or active circuitry of any kind. No on/off switch, lights, or buttons here. Other special construction is out of sight and not revealed, but here's the deal. The XPander outperforms any and all power supply distributors I have heard to date on my large reference system. True, this was a three hour audition. Those who know me know I can detect subtleties almost immediately and the improvements wrought by the XPander were anything but subtle. Kubala-Sosna has invented a true gem of a power distributor for the ultimate system. XPander, bravo!
---
Andre Marc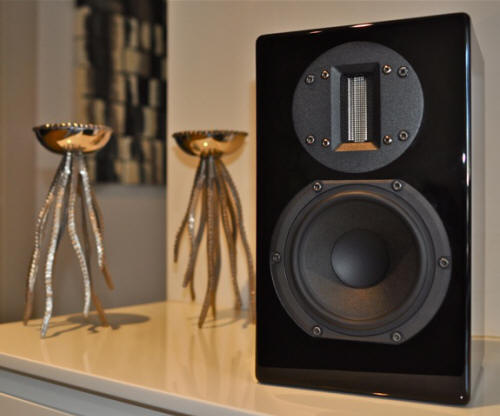 Axis Voice Box Monitors:$2495
The Axis Voice Box, designed in Australia by a pair of local legends, is that rare bird that combines studio monitor accuracy with delicacy, and an engaging presentation. The build quality and attention to detail are beyond reproach, and really exposes some competing so called budget darlings as compromised products. With high quality amplification and sources, a listener will be rewarded well beyond what would be indicated by the price point. The Voice Box is a clean window into recordings that keeps the listener interested for long, rewarding listening sessions.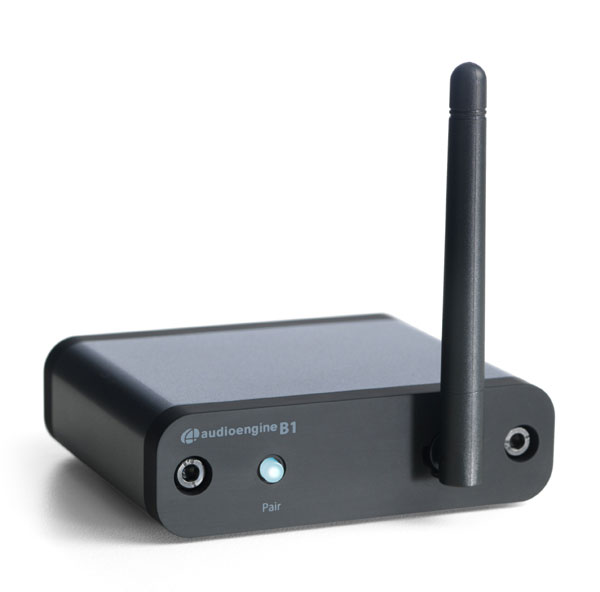 Audioengine B1 Bluetooth DAC $189
The Audioengoine B1 Bluetooth product may be one of the most eye opening products I have come across in recent times. It allows one to stream music from any bluetooth equipped device to any component with RCA inputs. The aptX Bluetooth codec is the real deal, and opens up new worlds for those who don't want to be confined to traditional hifi listening paradigms. Along with music stored on portable devices, streaming services such as Pandora, Spotify, and others are guilty pleasure via the B1. Very highly recommended.
Paolo Nutini, Caustic Love CD/Lossless download via Qobuz.
I've been a fan of Paolo Nutini since his debut a number of years ago, and on his third release, he has clearly aimed for the stars. There is a level of sophistication, experience, and mastery of the studio that is simply hard not to immerse yourself into as a listener. We hear a mélange of all of Nutini's influences, and some new ones. John Lennon, David Bowie, Joe Cocker, Fine Young Cannibals, and even a bit or Radiohead. But make no mistake, Nutini is as an original an artist as I have come across in a decade, maybe in the same company as Damien Rice or Ray Lamontagne. His first two albums are always in heavy rotation. Having seen Nutini live on several occasions, I can testify to his dedication to the craft.
---
Michael Mercer
This year has been a little overwhelming, in terms of the sheer amount of decent gear that's been offered. The personal audio space in-particular, has seen even more innovation that's resulted in some amazing products that don't cost an arm and a leg. This year I'm giving my PF Writers' Choice Awards to products that I've been using a lot lately—but haven't had a chance to review yet. Each product earning the award will be getting the full review treatment here at PF ASAP. I just got off the phone with Dr. David William Robinson: Letting him know about my choices and why. I loved his response—and I can't quote him precisely, but he basically said: "I've done the same Michael". "Hey, if I'm using a component often and I haven't had a chance to write about yet, I have to give it it's due". "I'm not going to wait a year to do that." Here here! All three of these products have been wow'ing me lately, and I've experienced many sunrise listening sessions (all-nighters) with each of them. Now, any product that's part of a system that keeps me so glued to the music that I can't go to sleep—well, I think that deserves an award, don't you?
Woo Audio WA7 Fireflies tube headphone amp/DAC $999 (w/ stock tubes and solid-state power supply)
Admittedly, I'm a little late to the WA7 Fireflies party. The personal audio community has been showering this tube headphone amp/DAC with accolades continuously since its release in 2012. Even my own website, Audio360.org, gave the WA7 a glowing review (and it was the world's first six-way writer review). I wasn't a part of that review unfortunately, for the simple reason that I already had too many headphone amp/DACs to review at the time! Well, I'm regretting not being a part of that review now, because the WA7 is actually my personal favorite Woo Audio headphone amp (with their up-coming WA8 portable prototype closely behind). That statement isn't meant to take away from any of Jack Wu's wonderful amps. This is simply a matter of taste, and for me, the WA7 Fireflies is both sonically addictive and downright fun to listen to. It also plays very well with all sorts of headphones. That's an important characteristic in a headphone amp/DAC for me. I don't want to invest in a headphone amp and be tightly limited when it comes to my choice of cans! As I like all sorts of headphones: Planar-magnetic, dynamic-driver, on-ear, over-ear, as long as I can get lost in the music I don't discriminate when it comes to cans, and the Woo WA7 Fireflies doesn't seem to either. There are pairings I haven't loved—but everything can't be perfect!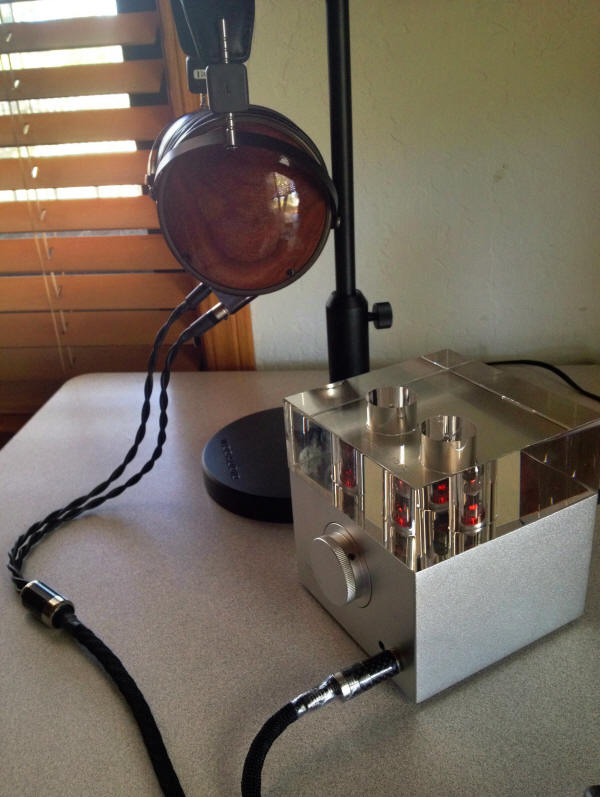 The WA7 runs via a pair of 6C45 tubes. It comes stock with a pair of Sovteks.
Now, as my friend and partner Warren Chi said first (in the Audio360 review)—echoing his belief here: I think if you're going to pull the trigger on the WA7 just get upgraded tubes out-of-the-gate. They offer a matched pair of Electro Harmonix 6C45s with gold-plated pins for a hundred bucks. Consider that a part of the price of the amp/DAC. The musical changes/enhancements that I've been hearing with the upgrade tubes far exceed the price. Everything gets a notch in gain and clarity. It's like the old cleaning-the-windshield analogy. This is the unfortunately perfect example of where that awful cliché fits! The components is also built like a tank, but aesthetically it could live comfortable at the Guggenheim Museum in New York City. The glass block hugging the tubes, especially when lit, is probably my favorite-looking headphone amp. Its fit and finish are also spectacular. The tube sockets have slightly raised outer-ridges to insure a proper fit with the glass block for example. The greatest aspect of the WA&, when I think about it, is that fortunately it sounds as sweet as it looks.
It's a straight-up tube amp, with a 32-bit USB DAC as well. The Wa7 can act as a headphone amp/DAC combo, headphone amp, or USB-bus powered DAC (no AC required). While the DAC is 32-bit, I think it's the weakest link in the WA7. I'm being relative here—so I'm not stating the on-board DAC is crap, merely that you can greatly enhance the WA7s performance with a better DAC. But, as an all-in-one, at this price, if you're in the market for this kinda product just do it. You'll have nice upgrade paths too, which is nice, as you can personalize the system. Woo Audio offers a tube power-supply for the WA7 that transforms the unit into something else entirely (to be covered soon). And, for example, just putting iFi Audio's Micro iDSD DAC in front of the WA7 produced one of the most pleasurable listening sessions I had all year! So, you have a killer component to start with, and you can move forward with it as a base as well. I love all the little things...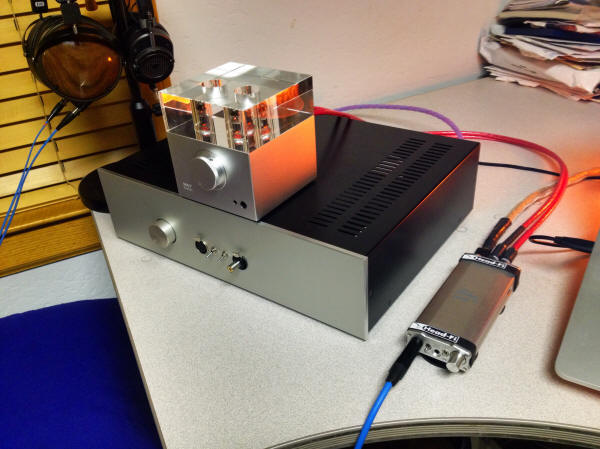 I own a couple of very high-priced reference-level headphone amplifiers, solid-state and vacuum tube—and the WA7 can hang with them sometimes, musically. I was listening to "Baro", the introductory track to Recondite's new Iffy album (reviewed HERE at PF) and the track begins with these hovering synths, sitting in the lower and midrange frequencies, while these seeming sparks and other sounds move about the soundstage with such transient snap it's delightful ear-candy. Once the kick-drum drops, I get hooked if the systems up to the task. The WA7, along with my trusty Audeze LCD-XCs (closed-backs) mesmerized me with its reproduction of the entire Recondite album. I've listened to that album on that combo so many times now it's ridiculous. The WA7 is also capable of capturing subtlety and nuance. I loved listening to Damien Rice's "9 Crimes" off 9. It's a heart-wrenching piano and strings-driven ballad with Rice and Lisa Hannigan backing him up. Their voices do this morose dance through a wonderfully sparse sound-space, except for the piano, strings, and minmal instrumentation. It's dark, without being intentionally so. Again, a systems gotta be revealing to reproduce this song in a way that moves me, as I've seen him live. The WA7 pulled it off with ease, and I've heard how much better it is with the tube power-supply! More coverage on this beauty, sonically and physically, ASAP. Most highly-recommended.
PS Audio Sprout "Complete Amp for the Modern Home" $799
The Sprout has been one of the most enjoyable product surprises of the year. This lil' desktop unit is (again, I hate the cliché but it fits) an audio Swiss-Army knife! It's a terrific headphone amplifier, is also an integrated amp, offering 50 watts per-channel for driving speakers. It's got a decent phonostage, an Bluetooth receiver, and a high-resolution asynchronous DAC, via USB & COAX, that handles up to 192kHz/24-bit! Not only is the damn lil' box crammed with all that tech, it actually looks fantastic! That's a rarity these days, something that's as aesthetically pleasing as it is sonically. The Sprout achieves that and more, and, to be brutally honest, as this price-point, is there much more to say? Well, fortunately it's my job to geek on...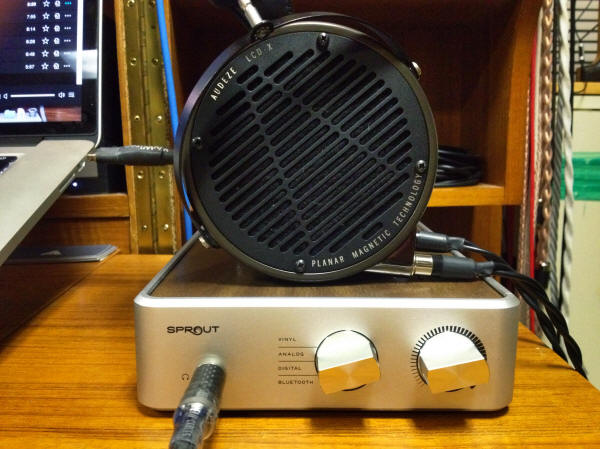 Now I haven't spent a lot of time driving speakers with the Sprout, but enough to formulate strong impressions. My further thoughts will be in the full review. But, I busted out my CEntrance Masterclass 2504 desktop speakers to check Sprouts fullness. The 2504s let you know about the amp right away, its musical capabilities, power and clarity. They are very revealing desktop monitors. I enjoyed the sound of the combination. Death Cab for Cutie's "Transatlanticism" off the album of same name was magnificently rendered. Using my MacBook Pro/Amarra rig via the Sprouts USB DAC (using Wywires LTDSD cable) as the source, and a 44.1/16-bit AIFF file of that song, the emotive power of that awesome pop ballad came to life. Like all of us, I have lots of powerful memories attached to certain pieces of music. I think of my dearly departed friend Lee Weiland (of Locus Design and CryoParts) every time I hear this song, but only on a system capable of bringing that out in me. It doesn't happen with everything. Well, I hit repeat several times. I'll just say that. But, ultimately, where the Sprout really shined was as a headphone amp w/ multiple inputs. Once I got the right combination of cans and cable (and even on the first-try) this thing has been a sincere pleasure to live with. It this price, I think getting a great headphone/amp DAC is a deal anyway. It's a bonus that it drives speakers as well. I'll dig more deeply into that in the full review as well.
Using it as a headphone amp/DAC has been such a blast I actually ended up forced to try it with speakers! I didn't care about that honestly. It won me over already w/ my Audeze cans! The phonostage isn't bad either. I mean, it didn't equal my Unison Research tube Simply Phono on my VPI Traveler, but then again for the price it shouldn't. It did a nice job though, and I love listening to vinyl with my headphones, especially open-backs. I had a few memorable all-night listening sessions with the Sprout and my Audeze LCD-3 w/ Fazors (via Double Helix Cables Comp4) using my VPI Traveler, Amarra, or TIDAL (high-res streaming) with Amarra sQ as sources. I recall streaming Recondite's "Petrichor (Tin Man Remix) off On Acid, via TIDAL, running Amarra sQ into the Sprout via USB, driving my trusty Audeze LCD-X with Double Helix Comp4. It was intense. The sound, which is in this case is a masterful electronic club-chugger, a beautiful assault of synths, percussion, and a drive that gets me moving in my chair, was delibrate but it didn't hit me over the head either. There was power and control. I remember loving listening to this track, it was so infectious and uplifting. I've had other similar experiences with the Sprout, and I don't know if it's broken-in yet! I'm psyched to keep listening for the full report. But PS Audio has a serious winner here. I'm rockin' it right now! It's a dream component for a college kid who actually gives a shit about fidelity.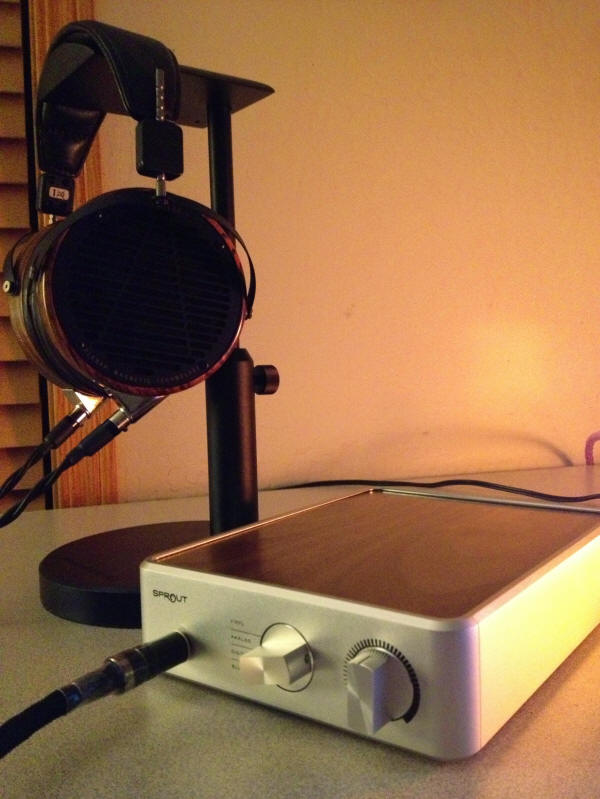 Cavalli Audio Liquid Crimson Hybrid Headphone Amplifier $2850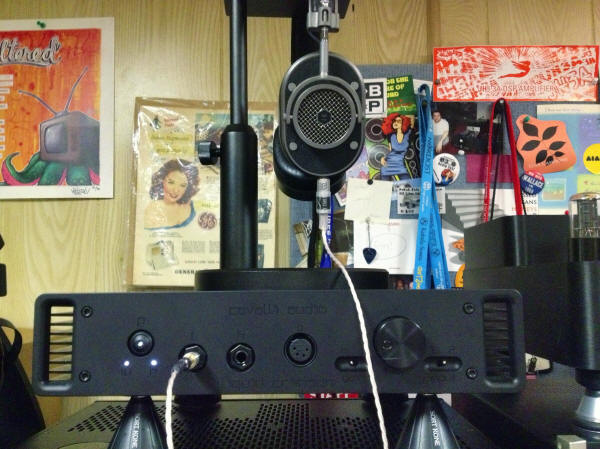 I think the first two products are great, in case you couldn't tell, but I also thought something representing the state-of-the-art in the personal audio space needed to be represented here as well. Initially, I was going to grant my personal top reference: The Cavalli Audio Liquid Gold solid-state differential amp the Writers' Choice. But then Dr. Alex Cavalli had to go ahead and introduce a new hybrid amp called the Liquid Crimson. I'll be covering the Crimson in-depth for Headphone.Guru very soon, but I felt obligated to give this majestic piece of machinery the Writers Choice Award, especially since I'm in the midst of the review right now. First, if you haven't heard about Cavalli Audio, and you're into high-performance personal audio, I recommend remedying that immediately. Dr. Alex Cavalli is not just a great guy, he's got a hell of an ear for headphone amplifier design, both solid-state and tube. Like I said earlier, his Liquid Gold is my top reference (reviewed at Head-Fi.org HERE). For me, listening to music with the LAu (a.k.a Liquid Gold) and my Audeze cans, on my main headphone system in the Sonic Satori Personal Audio Lab, is like flashing-back to some of the best (and biggest) two-channel systems I heard at Harry Pearsons' Place years ago. I'm talking about the feelings associated with those wonderful memories. It's not about which is better: Headphone listening or two-channel in-room systems. It's about connecting to the music for me. It's in this regard that I place these headphone listening experiences amongst some of my most cherished. There are some extraordinary things being done in the personal audio space today, and I put Cavalli Audio at the head of the wave right along-side Audeze, Astell&Kern, and JH Audio for example.
However, these amps ain't cheap, bottom-line. But as we know in the high-end, quality costs, period. I was granted an industry accommodation in the Liquid Gold of course, but believe me, it wasn't an easy or necessarily sane purchase on my part—but it makes me so damn happy when I listen to music I don't give a shit. The Liquid Crimson gets you in the ballpark, with the added bonus of being able to switch out different tubes in order to explore different sonic characters. It uses a single 6922 tube. It's also single-ended, which is nice and easy. In order to wholly experience the magic of my LAu (Liquid Gold) I gotta hear it fully-balanced from back to front. The Crimson is a whole lot simpler. It's got a pair of RCA inputs on the back, and it offers high and low output 1/4" jacks plus a 4-pin XLR output in-front. The front-plate also features an additional high and low switch, as well as the input selector switch (2 analog) plus volume knob. The Liquid Crimson is also a bit sharper-looking than the LAu, with it's clean lines and jet-like heat sinks peering through the faceplate. It's basically the shorter cousin of the Cavalli LAu in sonic performance over-all I found, but it's also a different design altogether. This is the main reason I think it deserves an award—it also stands on its own, and offers another unique sonic experience that's worthy of the Cavalli name.
The Crimson sits at that magnificent space where form and functionality are in grand unison. Frank Lloyd Right would be proud of this slick-looking piece of serious headphone listening gear. Since the amp is a hybrid, and Dr. Cavalli believes in power and clarity (my Liquid Gold barely works when it's pumping) it offers "pure class A for the first 2.25W (50R)"! I won't even go into the fact that the amp offers up to 6 watts of output power—because I didn't need it, and I have some demanding cans! The cool thing is the Crimson is also less picky with regard to headphone pairing than its big brother. My favorites included my Alpha Primes, Sennheiser HD800s, Audeze (especially the LCD-2 w/ Fazor & LCD-XC), and Audio-Technica ATH-900X. The music always had the very first things that come to mind when I'm think about listening through my Cavalli LAu: Power and Grace. I remember listening to a song I mentioned in another award: Death Cab for Cutie's "Transatlanticism", which brings back very vivid memories of a dear friend who's past—and listening to the Liquid Crimson and Audeze LCD-2 w/ Fazor literally brought me to tears, and I ain't scared to admit it. The friend was Lee Weiland, formerly of Locus Design and Cryoparts, and because I know he'd be loving all this right now ( I inherited Lee's HD800s) that's a powerful feeling. But I don't get weepy hearing that song anywhere, and that's such a big part of what high-fidelity is about for me: Getting the deepest, fastest connection to the music on all levels, because music should move you. We maybe discussion technology when it gets down to it here, but we're reacting to the music we're hearing. I can't speak for everybody, but when a system's really cookin', and I got the right song on, my mind can wonder to a million places when it grabs a-hold of my emotional state. But, it also requires some crazy heart and dedication to build things that bring that recorded music to life so vividly, and the Liquid Crimson represents the fine art in that.
Associated Equipment for Listening Sessions/song references above
MacBook Pro SSD/Amarra Symphony – source
McIntosh D100 as DAC
Cavalli Audio Liquid Crimson headphone amp
Audeze LCD-2 w/ Fazor via
Double Helix Cables Comp4 for Audeze
Double Helix Cables USB
Nordost Heimdall 2 power and XLR interconnects
QRT – Quantum Power Distribution (by Nordost) QB8, Qx2, & 4 Qk1s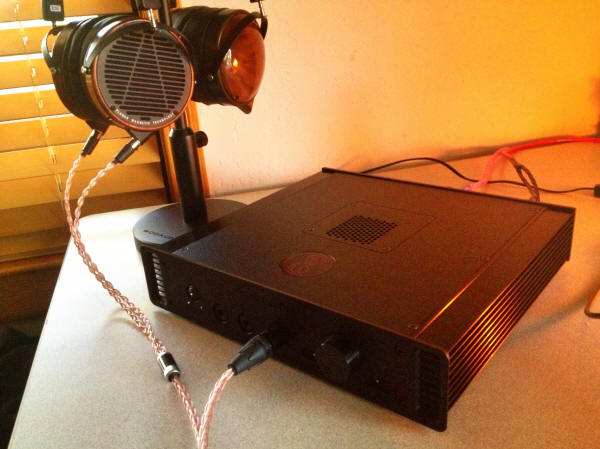 Of course there are plenty of other tracks and albums that sealed the deal for me when it came to the Crimsons musical performance. For another example: One of my all-time favorite audio acid test tracks: Donny Hathaways' "A Song For You" off his self-titled album (and off The Donny Hathaway Collection—also an excellent recording) has such emotive power, with the right system, it's like I'm sitting in the studio with Producer Arif Mardin and Hathaway. There's an incredible sense of spaciousness in the recording, with some of the most beautiful minimal string and horn arrangements surrounding Hathaways' haunting lyrical delivery. My friend Mali cried listening to this song, and I hate to admit that I laughed when it happened. She was wondering how I could laugh (she was listening via Audeze LCD-3 w/ Fazors)? I said: That's what this is all about! That music touched you so much you couldn't hold it back. Well, I had a few of those with the Liquid Crimson, including listening to that song! It breaks me up every-time on a revealing, soulful music system. Another stand-out was rockin' Recondites' Iffy album (reviewed in this issue of PF HERE). With my Alpha Primes and Nordost Heimdall 2 headphone cable, listening to Iffy was like traveling back in time to The End club in London: Mr. C's legendary tech-house club, co-owned by Layo & Bushwacka. The music had such authority, such drive, it was captivating. I couldn't sit still in my seat, and that's another thing I gotta get from my music systems: Inspiration. Listening to that record made me wanna dance and write some minimal tech-house myself! It was a grand experience.
Associated Equipment for Listening Sessions/song references above:
VPI Traveler turntable w/ Ortofon 2M Blue cartridge & Sonicweld DampClamp
w/ Gingko Audio Cloud9T Iso-base
Unison Research Simply Phono tube stage (also single-ended)
MacBook Pro SSD/Amarra Symphony – source
McIntosh D100 as DAC
Cavalli Audio Liquid Crimson headphone amp
Alpha Prime headphones (I reviewed these at Headphone.Guru)
Sennheiser HD800s
Audeze LCD-X
Double Helix Cables Comp4 for Audeze
Double Helix Cables USB
Nordost Heimdall 2 headphone, power, and XLR interconnects
QRT – Quantum Power Distribution (by Nordost) QB8, Qx2, & 4 Qk1s
I could live with the Crimson as my top-reference if I didn't already own the Cavalli Audio LAu. For anybody that's looking for an end-game type of headphone amp, but can't quite afford the LAu, or other outstanding amps in this small category of top-tier performers—the Liquid Crimson won't leave you wanting for anything. At least it didn't for me, and I own it's big brother! The Cavalli Audio Liquid Crimson is actually, when it comes to PF Writers' Choice Awards—my top pick. Let's call it my Product of the Year as well. If you're serious about headphone fidelity, I highy suggest figuring out a way to check the Crimson out ASAP. I'm crankin' it right now, and will be sad to see it go!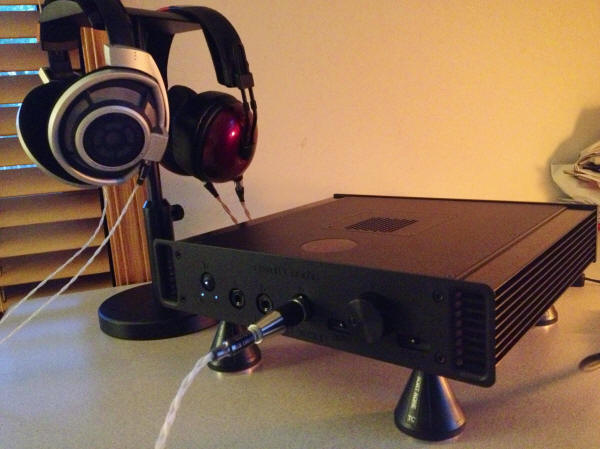 ---
Jim Merod
Kubala-Sosna XPander Power Distrubtor $4800 ($5400 after 1/1/2015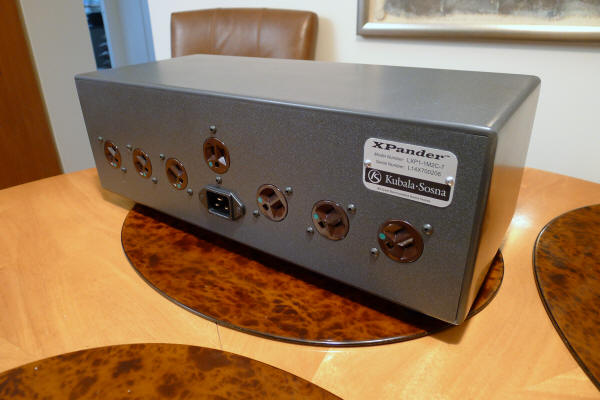 Among five or six AC boxes of various sizes, inputs and sonic elegance that I've reviewed and/or owned over time, the K-S Expander achieves "state of the art" musical enhancement. I rarely plunk down rubles or dinero for any item (alarm clock or 5.6 liter racing engine) unless it exceeds expectations and sets a standard worth venerating. That's precisely the case with this seven-input rocket ship. It blows away its fore-bearers and competitors. It's hard to imagine anything equal to this box. It makes every component in a high-end playback system achieve new glory. Any recording studio with ultimate sonic aspirations needs this box where it counts... stealth Rolls Royce audio eros at a pinnacle of orgiastic Kama Sutra nirvana.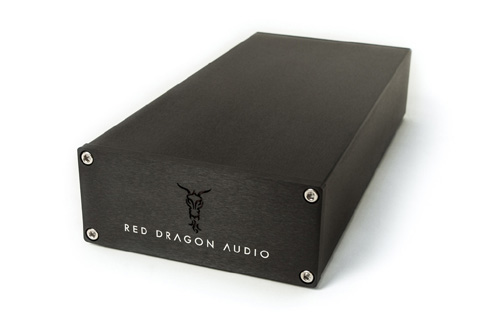 Red Dragon 1000Mk II and 500Mk II Amplifiers $1099/$799 (price is for one each)
These ridiculously low-priced class D mono amps—@ $1099/each and $799/each (or $2198 per pair and $1598 per pair respectively)—define the precise meaning of the phrase "audiophile bargain"... in fact, even I who have lived with each of these behemoth take-no-prisoners powerhouses for nearly two years in separate systems that are regularly in play, have a difficult time fully comprehending how it's possible to put so much musical delicacy and ferocity into units at such sub-market prices. Is Red Dragon subvented by a benevolent billionaire who gets kicks giving audio lovers on tight budgets a chance to celebrate? There are more refined amps, and more powerful amps, awaiting shipment from shelves in the comically-inflated voodoo-boogaloo of the audio marketplace. I doubt there are better, more soul-satisfying amplifiers anywhere at these gift-wrapped prices. Perhaps that's why they are virtually sold out pending their next iteration (mk. III): only for those who don't mind the hilarious delight of musical joy and beauty without financial pain.
TASCAM 3000 192 24-bit PCM (5.6 MHz 2xDSD) AD/DA Recorder ($1249)
While this remarkable machine does not record audio at the quad-DSD level as do Merging Technologies'
Hapi and Horus units, the amazingly low price of Tascam's nonetheless state-of-the-art box offers a no brainer for any self-respecting audiophile with a dollop of imagination and desire to archive (and upgrade) any music via any media onto this unit's easy access compact flash or SD card format. USB is a third option for high-rez playback (tho' the 3000 will not record to USB). Tascam's engineering gurus have created a special thing once more!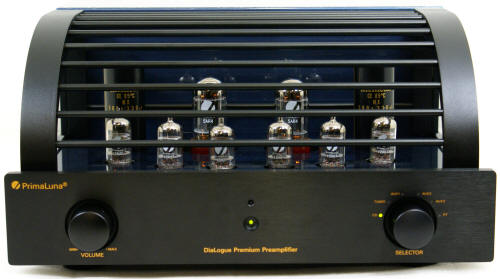 PrimaLuna DiaLogue Premium Preamp ($3199)
This tube-based heroic preamp outperforms its price and a large percentage of preamps of any kind that I'm aware of costing multiples of its modest price. When I received it to launch the review process I assumed that it might be a joyful partner for my McCormack DNA-125 platinum highly modified amplifier, but it was way better than merely cheerful with tube warmth. This giant killer has degrees of resolution that outflank most tube gear I've lived with, but its vivid strength is the sense of "you are there" immediacy that it creates. This is an absolute bargain in the audiophile universe.
---
Ken Micallef
DeVore Fidelity Orangutan O/93 $8400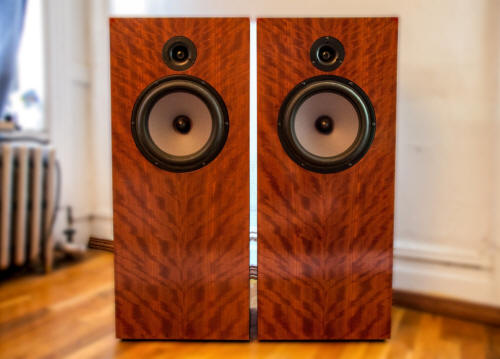 A special speaker, one with richness, punch, finesse and clarity," I wrote in my original review, "the O/93s ultimately produced a singular sound, a natural sense of wholeness that defies single words or strings of descriptors." John DeVore's latest addition to his Orangutan family is well behaved, extremely transparent to its source, mightily dynamic when put through its paces, and makes music that is so warm of spirit, rich of tone and accurate of reproduction, that I bought the review sample. While all of DeVore speakers possess timbral accuracy and serious meat-on-the-bones, the O/93 made of all my music more immediate, more palatable, and ultimately more human than any of his previous models I have heard or owned (and I've owned a few). Whether listening to Howlin' Wolf or Paul Desmond, Eddie "Lockjaw" Davis or Oneohtrix Point Never, the O/93s consistently erased the divide between listener and music, catching me up in a time-travelling cloud of sonic joy. And isn't joy what it's all about?
Brian Moura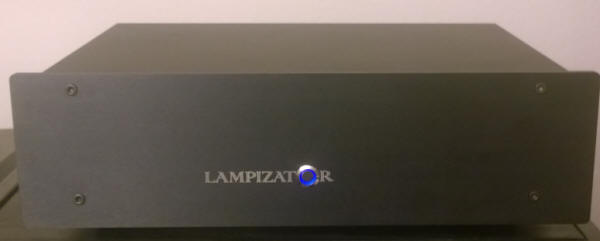 Lampizator DSD DAC $3400
One of the big stories in 2014 was the emergence of the Lampizator DACs (Digital to Analog Converters). Despite no advertising budget to speak of and being a small unknown company from Europe, Lampizator created an incredible amount of buzz from their passionate owners on audio forums on the Internet that caused everyone to look up and take a listen. And those who did were rewarded with some excellent sounding music from these new products.
The DSD DAC takes Stereo and Mono DSD Music Downloads and plays them back using passive filters and active tube circuits to amplify the music. Lukasz Fikas, the man behind Lampizator calls his DSD DAC "the most native DSD player on the market". It's an excellent example of the audio wisdom that says "less is more", "the simpler the circuit, the better the sound" and "there is something special about music played back through tubes".
From my listening to the DSD DAC, I can tell you is that this product will make any music fan listen and then applaud its very musical presentation featuring plenty of depth, detail and excellent sound quality. This is true both with DSD music files as well as PCM files that have been upsampled to DSD using the ASIO module from Foobar, JRiver's Media Player and the Signalyst HQ Player. Best of all, at $3400 the Lampizator DSD DAC is a true bargain—a product that will make your music system truly sing at a price that is far below that of competing products that often can't match the DSD DAC's sonics and quality at several times the price. It's a must hear product for anyone looking for a sonic upgrade to their music system.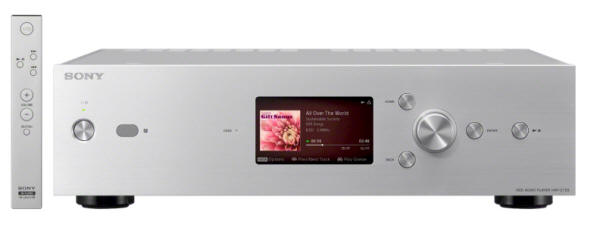 Sony HAP-Z1ES Digital Music Server $1999.99
Sony's HAP-Z1ES Digital Music Server—also known as the "HAP Server" or the "Happy Server"—has been a big hit from almost the weekend it debuted at the Rocky Mountain Audio Festival. At that show, several audio companies replaced expensive DACs with the HAP-Z1ES to show off their products and components. That was the first clue that something special was happening with this product. One listen and you knew that Sony and their High Resolution Audio Team in Japan had really created a breakthrough product.
The HAP-Z1ES brings together a quality DAC, 1TB of hard disk storage for over 20,000 music tracks, an upsampling circuit that enhances PCM music files to 2x DSD (DSD 128) and a hardware design that exudes quality. In addition, the HAP-Z1ES includes a jog wheel and 4 buttons that let the music fan easily navigate around their collection on the server. Alternatively, you can use an Apple IOS or Android tablet to do the navigating. This is a true "music appliance". It makes me wonder why other audio companies haven't copied Sony's groundbreaking design and approach to what used to be called "Computer Music" playback. With the HAP-Z1ES No USB cables and laptop computer are required or needed here once your music files are copied to the music server.
Even more impressive is that the server's spacious case has enough room inside that several audio upgrade companies (including Red Wine Audio and Modwright) are offering enhancements to take the HAP-Z1ES to an even higher sonic level. For its ease of use, innovative design and features and sound quality, the HAP-Z1ES deserves special attention. The server's $1999.99 price is icing on the cake—and helps explain why the HAP-Z1ES is constantly sold out and often hard to find. But it is worth the effort to find one. As audio guru Ray Kimber of Kimber Kable said during The Show in Newport Beach this past May, "It's good to see Sony get its Audio Mojo back." I agree—the HAP-Z1ES is an excellent example of Sony's "Audio Mojo" and it provides fans with both ease of use and fine sounding audio at its best.
Native DSD.Com
One of the concerns I used to hear about high resolution audio, especially Direct Stream Digital (DSD), was that there weren't enough really high quality music downloads available on the market. That started to change in a big way a year ago with the launch of some new web sites that specialized in high resolution audio. One of the most significant of these was the launch of Native DSD.Com.
Founded by Jared Sacks, Director of Channel Classics and backed by a team that included Jonas Sacks (Technical Director), veteran Recording and Mastering Engineer Tom Caulfield and Software Engineer and Computer Music Expert Ted Brady, Native DSD sought to do something very original. They announced plans to offer every album that partner record labels had that was recorded natively in DSD or transferred from Analog Master Tape to DSD. This meant that Native DSD would not be offering standard PCM music downloads or DSD downloads created from PCM recordings. They would not be "ripping" SACDs to create DSD music files and would have record labels send them DSD Edit Masters (DSD tapes created before copy protection and data packing is applied) that would be meta-tagged and sliced up to create the DSD music downloads. And they would offer albums in DSD resolutions from Single Rate DSD (DSD 64, like SACDs), Double Rate DSD (DSD 128) and even Quad Rate DSD (DSD 256)—along with some free sample tracks so you could compare the DSD resolution levels at no cost. It all sounded great, but could it really be done?
Fast forward a year and we see the results. There are now 16 record labels on Native DSD.Com offering over 350 albums in DSD Stereo—and in many cases DSD Multichannel as well—that meet the rigorous Native DSD requirements with 8 more record labels waiting in the wings to bring their DSD music to the web store. High Resolution music fans are noticing and are creating a buzz that Native DSD.Com is a web store that you must check out if you want some really high quality music for that DSD-capable DAC you purchased. I have found there is quite a treasure trove of DSD music files on this web store, including some from labels that recorded in DSD but never released their albums on SACD! What we have here is music that is closer to the master tape than even SACD provided. And the sound, in both Stereo and Multichannel DSD, well let's just say that there are a number of DSD Downloads I have scored from Native DSD that sound, well, Amazing! This is clearly an achievement that is worthy of the Writers' Choice Award.
Native DSD Expands and Asks Music Fans to "Just Listen"
Paraclete Recordings Brings Choral Recordings to NativeDSD Download Site
Prices Vary: Starting at $8 for Sampler Albums
---
Marshall Nack
I was recently granted a short audition of the Silver Rock "Meteor" AVC Passive Preamp and Silver Rock Toroidal Phono Amplifier, both from Audio Consulting.
This Swiss manufacturer of very high-quality components likes to keep a low profile, so you may not know about them. Their products are as iconoclastic in appearance as they are distinctive in engineering and, once heard, not easy to forget.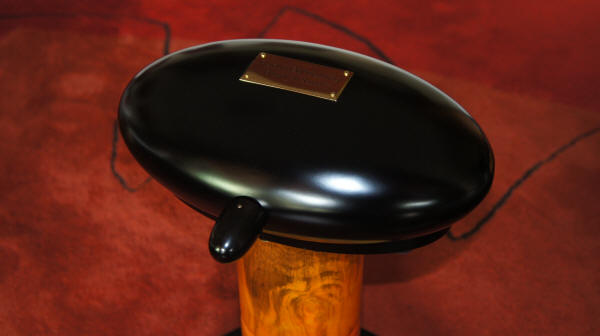 Silver Rock "Meteor" AVC $33,750
The Audio Consulting Silver Rock "Meteor" AVC Passive Preamp is CNC milled out of a single block of wood in an elliptical shape, so as to avoid any interior right angles. This Autotransformer Volume Control device is the first magnetic volume control device that uses toroidal magnetic cores. Ultra-purist by design, it has no controls—just one stereo RCA input and output.

Silver Rock Toroidal Phono Amplifier $34,975
The Silver Rock Toroidal Phono is battery powered and, once again, other than On/Off, there are no switches. Loading and gain are automatically set, with gain reaching up to a comfortable 70 dB.
If, like me, you have preconceived notions of battery powered phono stages and passive preamps, you can throw them away. This unlikely duo from Audio Consulting is a revelation. Not at all romantic; not really analytical; the Audio Consulting duo opens a vista with unrivaled transparency. Barriers drop away and the soundstage you are witnessing gives the uncanny impression of being deep and true to the grooves.
It is a clean sound, like only battery power provides; a pure sound, like only passives allow. With links to the past in its naturalism and aspects of contemporary in its dynamics and resolution—still, it bears little resemblance to modern digital. In fact, this type of reproduction only points out how artificial modern digital really is.
---
Bob Neill
Lutoslawski. Symphonies, Concertos, Choral and Vocal Works. 10 CDs. Polish National Radio Symphony Orchestra, Antoni Wit. Naxos 8.501066.
Listening to this generous treasure trove of music by Polish modernist composer Witold Lutoslawski (1913-1994) affords a marvelous opportunity to hear twentieth century music evolve in the hands of a single brilliant composer. Lutoslawski is the major voice of first generation Polish modernism, years ahead of his great successor, Penderecki. Very little of his music is performed by American orchestras, keeping us even more provincial that we already are. Naxos is both wise and fortunate to have allied themselves with Wit and the Polish National, the organization who have also recorded much of Penderecki's music for the label. Naxos' presentation of these two major modernist composers is a huge cultural gift to the world.
Britten. Reflections. Matthew Jones, viola and violin. Annabel Thwaite, piano. Naxos 8.573136.
I did not realize until I listened to this wonderful new release of his (very) early music for solo viola, viola and piano, and violin and piano how much of his most moving music was written in the 1930's when Britten was in his late teens and early twenties. He knew a lot of what he knew from the beginning. Part of what makes this group of works (14) so impressive is the musicianship. To my ears, violinist/violist Jones and pianist Thwaite have an instinctive feel for Britten
Thomas Adès, The Tempest. The Metropolitan Opera HD Live. Thomas Adès, conductor. Robert LePage, producer. Deutsche Gramophone. DVD 073 4932.
DG has released a high definition DVD of the Met's 2012 production of Thomas Adès' The Tempest. It comes without Meredith Oakes' libretto, so you'll need the CD release too, which includes one; or you can order one through Amazon for $5 and change. http://www.amazon.com/The-Tempest-Libretto-Faber-Edition/dp/0571523374. The staging adds enormously to the experience—no surprise there—and now that I've seen this DVD, I consider it essential for getting at some of the wonderful visual subtleties of the opera.
Ludwig Van Beethoven. Piano Trios, Opus 70 and 97 ("Archduke" ). Alexander Melinkov, piano; Isabel Faust, violin; Jean-Guihen Queyras, cello. Harmonia Mundi HMC 902125.
Those who prefer their Beethoven restrained will likely find Melinkov-Faust-Queyras too outspoken. They are that. But they are also so good they may well lead you to rethink your preference. I'll admit I was afraid of this album before I heard it. I knew it wasn't going to sound like the Florestans whom I admire greatly, and I was right about that. All I can say to you now is, fear not. And the sound is terrifically present.
Carl Philipp Emanuel Bach, Magnificat; Heilig is Gott, WQ217; Sinfonia in D Sharp Major. RIAS Chamber Choir, Akadamie für Alte Musik Berlin. Hans-Christoph Rademann. Harmonia Mundi HMC 902167.
Coming to the choral music of CPE Bach from that of his father, Johann Sebastian, can be an thrilling shock, especially if the son is in the hands of Alte Musik Berlin who relish their difference. We leap from the baroque to the rococo, where textures are simpler, melodic lines are longer, and the atmosphere is more vibrant. Alte Musik Berlin's CPE Magnificat (1849) gives us religious faith that is bursting with more affirmative energy than reverence.
Schubert. 'Goerne Schubert Cycle, Vols. 8 and 9.' Wanderers Nachtlied. Matthias Goerne, baritone. Helmut Deutsch, Eric Schneider, piano. Harmonia Mundi HMC 902109 and Wintereisse, with Eschenbach, piano. HMC902107.
Schubert's lieder is his greatest music. It is also the most protean. It changes its very being depending on its interpretation. I am fond of its painfully lyric eloquence coming through the voice of high tenor Peter Pears; and of the smooth richness that comes through Fischer-Diskau. But from Mathis Goerne, I hear music that almost literally makes the earth move, as it surely must have done in the musical mind of the composer himself. Goerne sings like God's cello, the instrument most often compared with the human voice—the entire range of the cello. There is a timbre to his voice that no other Schubert singer can approach.
Shostakovich, Symphonies Nos 13 and 14 . Gal James, soprano. Alexander Vinogradov, baritone. Royal Liverpool Symphony Orchestra, Vasily Petrenko. Naxos 8.573132 and 8.573218.
Petrenko's continuing insistence on Shostakovich as musical poet and the emotional power of his ardent young soloists, Russian baritone Vinogradov and Israeli soprano James (on No. 14 ), makes moments of these performances almost overwhelming. That anyone could imagine Shostakovich being considered Mahler's superior let alone his equal would have been unthinkable as recently as a decade ago. If this view is now thinkable, we have Vasily Petrenko to thank for this.
Alfred Schnittke, Complete Piano Music. Simon Smith. Delphian D D 34131 (2 cds's)
As a whole, this 2-CD album is an exciting and representative introduction to a composer who is just beginning to be appreciated. This is twenty-first century music composed a half century before we were ready for it. The sound is spectacular: I've seldom heard this much of a piano on a recording. Clear the room of the timid and timorous and let it rip. This is one of my favorite releases of 2014.
Brian Ferneyhough. Complete Works for String Quartet and Trio. Arditti Quartet. Claron McFadden, soprano. aeon records AECD 1335 (3 CD's).
To my 75-year-old ears, along with the somewhat more conservative Thomas Adès, Ferneyhough has become (always was?) the premier British modernist. But that won't make him any easier for you if you're where I was twenty years ago. This music was composed between 1967 and 2010. It is music you are unlikely ever to hear in a concert hall, at least in the U.S. At least outside New York City. It is too bold, too unsociable! Is there such a thing as delicious dissonance? If so, this is it. Not in the least sweet or smooth on the pallet. But tasty. Tangy, peaty, complex.
Anthony McGill, Pacifica Quartet, Mozart and Brahms Clarinet Quintets. Çedille CDR 90000 147.
McGill's clear, rich tone, no surprise, takes center stage as it should. I haven't heard a great many clarinetists over the years but he's easily the best I've heard. The Pacifica musicians clearly knew whom they wanted for this outing. Their characteristically crisp style complements his harmonic richness perfectly. On the Brahms, McGill's musicianship is absolutely mesmerizing. While we are able to hear the differences between woodwind and strings, McGill brings them closer together, which on the Brahms especially makes the work more moving. This is some of the most exciting playing I've heard this year.
Music in Europe at the Time of the Renaissance. [Various Artists and Ensembles] Ricercar.
This is 'the album I can't put away.' Surely we all have a few of these. No matter what I listen to and then either add to the shelf or give away to my trusty webmaster, this one sits there and says, 'Come back—this is where you want to be.' Issued by one of the great niche (renaissance and baroque) companies, Ricercar, it is a treasure. Choice of repertoire, quality of voices & instrumental musicianship, and richness and clarity of recorded sound are all A+. Not to mention a handsome book with commentary with a complete list of the rich and varied musical contents, work by work, along with names of artists and ensembles. Eight CD's presumably compiled from their extensive catalog (not just re-released whole CD's) along with a large selection of recordings from Harmonia Mundi, Accent, Ramée, Pasacaglia, Alpha, and Glossa, which cover scores of renaissance composers from all over Europe, paying special attention to major composers but seemingly getting everyone else as well. Choral and instrumental music, sacred and secular. If you plan on buying just one album this year, make it this one. Fulsome and exquisite.
Ludwig Van Beethoven, Complete Works for Cello. Jean-Guihen Queyras, cello. Alexander Melnikov, piano. 2 CD's. Harmonia Mundi HMC 90218384.
One of the best recorded performances of this music, it does not respect the music too much to go at it—with humor, imagination, and expressiveness. Queyras and Melniikov are sufficiently major musicians to meet Beethoven on his own high, mercurial ground. Right from the first movement of Sonata No. 1 , they go with him through beauty, grace, strut, virtuosity, sass, and even charm. And the character of their playing never lets up. Great music making.
Penderecki. Chamber Works. Vol. 1 Various musicians. Dux 0780
You don't have to know much about classical music or be a fan of contemporary modernism to hear how good this music is. To my ears his closest predecessor is Stravinsky. But where Stravinsky depends on structure within which he builds his modernist art. Penderecki is freer. His music is the natural progression from the great Russians. I hope this series goes on forever.
---
Mark Pearson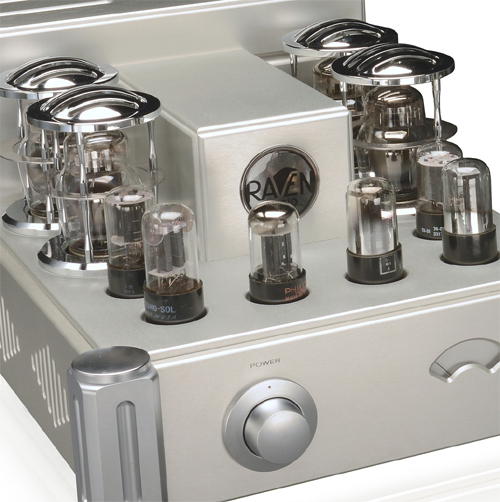 Raven Audio Silhouette Reference Amplifiers $12,990
My first choice for product of the year awards has to go to the Raven Audio Reference Silhouette Reference monoblock tube amps. These are the amps that snapped me out of my solid state period and reinforced why I always loved the sound of good tube amplifiers. After a run of tube amps that drove me nuts trying to keep them up and running, I swore off tube preamps and amps for several years. Listening to the Silhouette Reference monoblocks snapped me back to reality.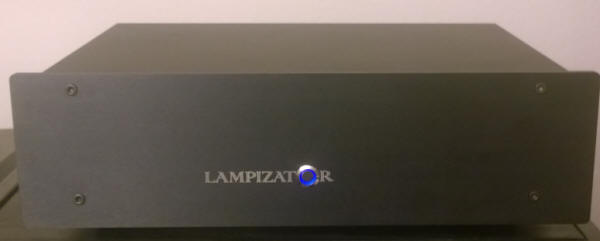 LampiZator Level 4 $4850
My second choice for product of the year is the Lampizator Level 4 DAC. I enjoyed every minute I had this tube DAC in my system. I confess to mainly listening to DSD files through it because I also confess to loving the sound of DSD because DSD sounds the most like analog out of all the digital formats to my ears. The Lampizator Level 4 DAC is just an easy DAC to listen through and it helps bring your music to life in a realistic way.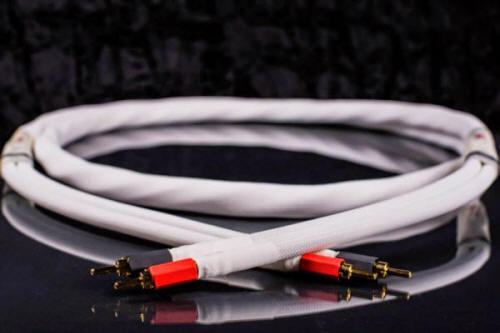 Viero Equilibrio Level 3 Speaker Cables $8128 (5 meter length)
My review of the Viero Equilibrio Level 3 speaker cables is hot off the press. These are the best speaker cables that I have had in my system so far and after I made it through the break-in blue period, I was smitten. There is something about them that I find highly addicting and that "something" has something to do with the way they disappear as one more chain in your link and you hear through them and not to them.
---
Timothy Roth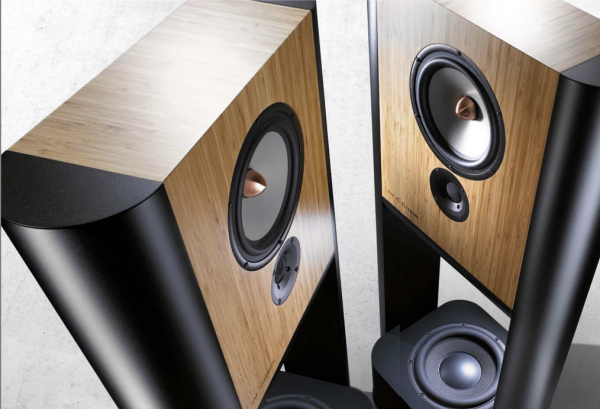 Grimm LS1 ($39,900)
The Grimm LS1 is revolutionary on numerous fronts. In terms of flat frequency response, transient response, and correct phase, it measures better than any speaker ever made. It is also designed to bring the mastering studio, where the final creative decisions are made, and the living room together. They are groundbreaking in their price point and in bringing the entire audio chain together into a single tweak-proof system so that, when using a digital signal, nothing can color the sound. These speakers redefine the promise of "High Fidelity": they play back the pressure waves encoded on the record, nothing more, nothing less. But apart from the mind-blowing measurements, they are quite simply the most immersive, dynamic, detail-rich, nuanced, elegant, engaging, emotional, and musical speakers I have ever heard. Max Schlundt, of Kultur Technik, has boldly stated "If someone came up with the idea to call the LS1 the best speakers he's ever heard, I would join in with a smile." I'll be even more bold: These are the best speakers on the planet. Period.
---
Andy Schaub

Stealth Varidig Sextet S/PDIF Cable $3000
I never reviewed this cable completely but did mention it in at least a couple of articles as the digital cable that I used to go to my Audio Note DAC 4.1x Balanced Signature and now to my Rega DAC, in both cases from the Sonicweld Diverter HR USB-to-S/PDIF converter, often called a, "bridge device". The Stealth Varidig Sextet S/PDIF is very expensive but is without question the best S/PDIF cable I have heard, in many ways even better than my Audio Note Pallas S/PDIF cable. The Varidig Sextet just reeks of quality and sounds amazing, bringing details out in recordings that I didn't even know existed. Yes, it's expensive; but if you need to have the very best, this is the way to go.
Audirvana Plus 2.X $74
Although I have always been a fan of Pure Music, and in many ways still find it more neutral than Audirvana Plus, the latter is a really wonderful application with its very intuitive Mac-compatible user interface and its ability to play well with other applications running at the same time you listen to downloads on a multipurpose Mac. It has a slightly rich, warm sound that I find musically very engaging and even though it can't do all the offline file conversions that Pure Music can, it's really easy to listen to music played through Audirvana Plus, so it has my highest recommendation while at the same time say that if you really want the best of both worlds, you'd also have a copy of Pure Music for those offline conversions. The 2.X version really ups the game and makes Audirvana Plus that much more of a competitor to Pure Music and to Amarra in terms of sound quality.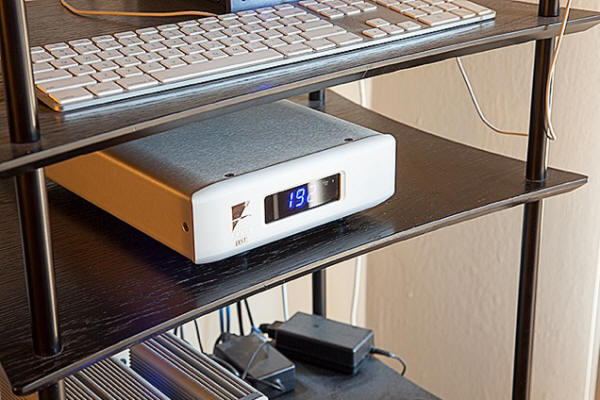 Ayre QB-9 DSD $3250
Possibly the best value in USB-based DAC's on the planet, the new QB-9 DSD totally blew me away even though I had owned a previous generation QB-9. I found the new model, even if you don't use DSD, to just sound better in every way than most of the DAC's I have encountered below $10K, for $3250. It had tremendous bass slam, awesome dynamic range, a deluxe midrange, and a very detailed but just-restrained-enough treble that left me wanting for virtually nothing. This is now my "go to" recommendation for DAC's as long as you don't need S/PDIF inputs or the need to spend $100K on a multi-box unit; plus, it has balanced as well as single-ended outputs. It truly receives my highest recommendation.
---
Dean Seislove
This year, the Neoteric Listener column delved into the immensely popular world of headphone listening. Cool products abound in this category, but I've selected three of my favorite headphone products to receive the coveted Positive Feedback's Writer's Choice Award. But mainstream audio is not forgotten, as I was able to slip in one more outstanding new product past my editors who were busy sipping ambrosia and sampling rare Quad DSD tracks.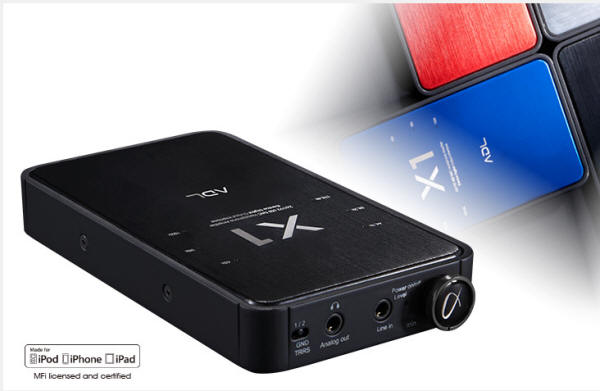 Alpha Design Labs X1 24/192 USB DAC Headphone Amplifier $479
A portable headphone amp/DAC solution on par with far costlier and bulkier headphone separates, the ADL X1 makes mincemeat out those protruding USB mini jobbers that have been all the rage. True, the X1 doesn't offer DSD playback, but you can count on everything else to sound wonderfully composed, clean, and engaging. I've auditioned a number of headphone amp/DAC combinations with a variety of headphones this year, and the ADL X1 stands tall with all of them. What really makes the ADL X1 a winner is that it is also such a great travel buddy: cheerfully playing wonderful music every single time without interruption or drama. An easy recommendation for a variety of uses.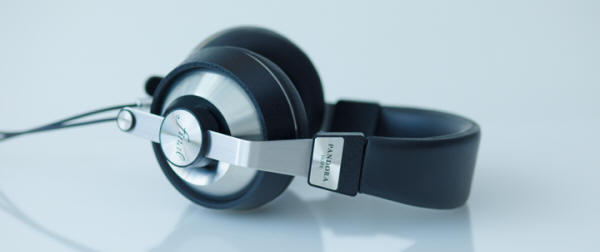 Final Audio Design Pandora Hope VI Headphones $699
Thrillingly agile, spacious, and delicate, the Pandora Hope VI headphones are among the best I've heard this year. The Hope VI delivers that "front row" sound that immerses you in the music. Detail retrieval is excellent, but never at the expense of being harsh or edgy. You can drive the Hope VI headphones with practically anything, making them an excellent, albeit overkill, match for your phone or iPod. These headphones are intrinsically lovely, so you don't need to come up with the best recordings or a fantastic listening tool like the Out of Your Head software (another terrific find reviewed elsewhere in this issue) to obtain great results. But if you do, you'll be astounded. Some may prefer a darker sound, but the Pandora Hope VI sound is hard to resist. Be warned, though, the earpads are really thin, which is great for improving the immediacy of music, but not so hot for long-term listening. Buy some aftermarket pads, and you'll be happier.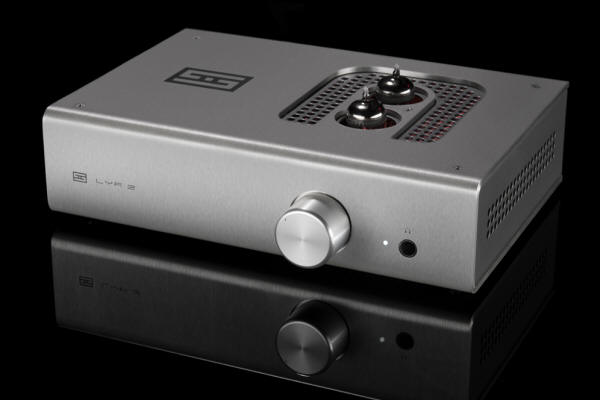 Schiit Lyr 2 High Power Tube Hybrid Headphone Amp and Preamp $449
This was a difficult choice, as I really liked their other product upgrade, the Valhalla 2 integrated headphone amp. Both amps deliver great sound at a competitive price point, but it is the Schiit Lyr 2 that captures the lush, warm, and marvelous-midrange crown. A hybrid tube amp that accommodates sizes 6BZ7, 6DJ8, 6922, ECC88, 2492 (among others), the Schiit Lyr 2 has plenty of options for dialing in the user's preferences. Moreover, this amp has all the power you'll need for driving even the most demanding headphones. Of course, you'll need to supply your own DAC, but the solid build and dead-quiet background of this luscious tubed amplifier makes the Schiit Lyr 2 a great choice for purchasing a classic sound at a bargain price.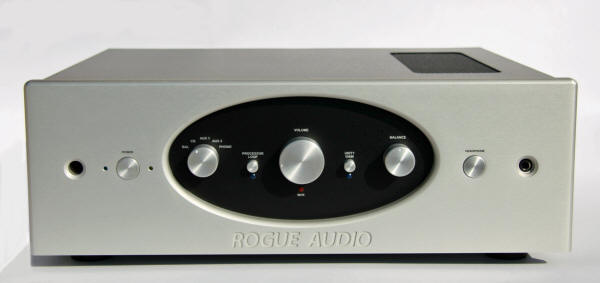 Rogue Audio Pharaoh Integrated Amplifier $3495
Finally, much as I love headphone listening, there's nothing like the sound of traditional audio. To that end, the Rogue Audio Pharaoh Integrated marries Class D technology with a pair of long plate 12AU7 tubes to produce compelling, thoroughly enjoyable music. The sound is clean, controlled, and comprehensive from top to bottom. Throughout the review, I felt that the Rogue Audio Pharaoh drove my Nola Contender loudspeakers to give a full accounting in all areas. It's rare to find an integrated amplifier at this price that can show one's favorite speakers to best advantage. As with all Rogue Audio products, it's built like a tank, too. Throw in a number of helpful features like an included phono stage, headphone amp, and processor loop, and you've got yourself a deserving Writer's Choice Award winner.
---
Michael Wechsberg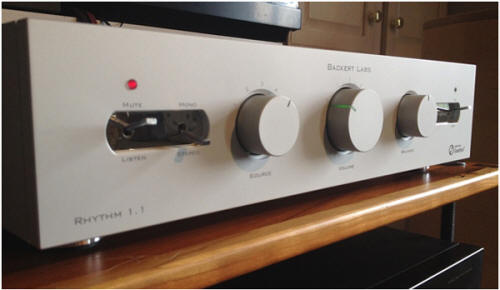 Backert Labs Rhythm 1.1 Line Stage $7500
The first thing that jumps out at you when listening to the Rhythm 1.1, and jump is a good word for it, is its speed and dynamic flow. Often the emotional response to music hangs on how the various instruments and singers blend together in a coherent fashion to push the notes forward. It's one of the main reasons I bought my current reference preamp and I found the Rhythm 1.1 to be cut from the same cloth. It does not distract you by pulling the musical performance apart, but instead it draws you into the performance by stitching it all together and moving it on, like running water. This beautiful and well-built line stage is a real gem that does everything right and provides a musical experience competitive with units well above its price range. Designer Bob Backert has been modifying and improving the sound of other people's preamps for many years and has implemented all his tricks into this piece that bear's his own name for the first time. A very auspicious beginning. Go out and find one and give it a listen. I'm sure you will be pleased!