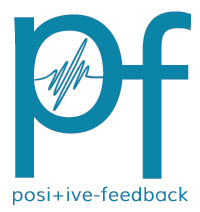 You are reading the older HTML site
Positive Feedback ISSUE 73
may/june 2014
ORG Returns to SACD Market with Jeff Buckley's Grace
by Brian Moura

Original Recordings Group (also known as "ORG") is a company that specializes in high quality vinyl record reissues of classic albums for the audiophile, music fan and collector. Their mission is "producing the highest quality vinyl records available". ORG was formed in 2006 by Ying Tan, known by many music fans for his jazz and blues releases on the Groove Note label. ORG releases are also noteworthy for featuring the work of mastering engineer Bernie Grundman who has remastered many classic albums including titles by David Sanborn, The Carpenters and Michael Jackson's Thriller among many others.
Many of the company's reissues on 45s and vinyl LPs are remastered jazz albums from artists including Diana Krall, Weather Report, Jaco Pastorius, John Coltrane, Stan Getz, Oscar Peterson, Ella Fitzgerald, Duke Ellington, Charles Mingus, Ben Webster, and Johnny Hartman. But ORG has also issued some classic pop and rock albums on vinyl by Elvis Presley, Roy Orbison, Peter, Paul & Mary, Aaron Neville, Blood, Sweat & Tears, Joni Mitchell, Taj Mahal, Astrud Gilberto and Al Di Meola as well as some Classical Music reissues.
Requests for SACD Releases from ORG
ORG announced and was working on a Hybrid Stereo SACD of Jeff Buckley's classic album Grace when some bad news arrived. ORG decided in July 2013 to suspend their SACD release plans to focus on vinyl records which is their primary mission.
In the past year, ORG has received many, many requests from fans to reconsider the decision to drop out of the SACD market and in particular to release the Grace album on SACD. Recently ORG did just that, announcing at The Home Entertainment Show (also known as The Show) in Newport Beach that while vinyl record reissues would continue to be their focus, they will bring several of their titles to Hybrid Stereo SACD discs as well.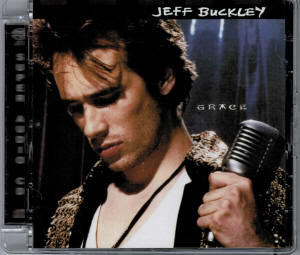 Jeff Buckley's Grace on SACD
The news is also good for Jeff Buckley fans. ORG's remastered edition of Buckley's Grace SACD has been completed and goes on sale in early July 11, 2014. It will appear initially on the Elusive Disc web store since Elusive is ORGs' distributor.
To start to spread the word, ORG has already seeded copies of the Grace SACD to music reviewers and writers.
With a team that includes Ying Tan at ORG and Bernie Grundman at the mastering console, everyone has had high hopes for this SACD release. Having heard the new SACD, I can tell you it was worth the wait.
One more note about the Grace SACD: The initial release of this SACD in early June was cancelled shortly after the first run of discs hit the market. A pair of digital clicks made their way on to track #10 and resulted in some SACD players being unable to playback the album's final track. (The Oppo BDP-105 player used here to audition the reviewer's copy here was able to play track #10, other SACD players were not able to do this). After the issue was brought to the attention of ORG and Elusive Disc, the label's distributor, the first batch of SACDs were pulled from the market, refunds were issued to music fans that bought the SACD and a new pressing was ordered. SACDs from the new pressing will reach the market for sale on July 11, 2014.
5 More SACDs from ORG
Music fans will also be delighted to hear that ORG is already working on 5 more SACDs for release this year. The SACDs coming from ORG in 2014 will feature these classic albums:
Thelonious Monk - Monk's Dream
Charles Mingus - Tijuana Moods
Esquivel - Other Worlds, Other Sounds
Coleman Hawkins and Clark Terry - Back In Bean's Bag
Harry Belafonte - Returns To Carnegie Hall
All in all, ORG's news from The Show is guaranteed to put a smile on the faces of jazz fans and audiophiles everywhere!
Original Recordings Group (ORG) Web Site
Jeff Buckley Grace SACD – Elusive Disc