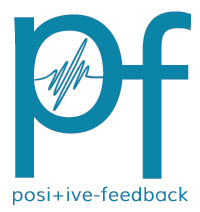 You are reading the older HTML site
Positive Feedback ISSUE 73
may/june 2014
Onkyo and 7digital Plan High Resolution Audio Store for U.S. and Europe
by Brian Moura

Onkyo has announced a partnership with U.K. based music download store 7digital to bring the e-Onkyo Music Store to the U.S. and European markets "in the coming months". 7digital is a large music downloads site that specializes in popular music and recently added FLAC music files as a way to begin an entry into the higher quality music world.
e-Onkyo Music is a large music downloads store focused on the Japanese market and operated by the Gibson Guitars/Music division at Onkyo. The store has standard and high resolution audio files (24 bit FLAC and single and double rate DSD) of local artists in the Japanese market as well as high resolution music downloads of rock, jazz and classical music albums from top artists around the world. .
While downloads on the current e-Onkyo Music site can be accessed and purchased by anyone worldwide, that can be difficult since there is no language options on the site other than Japanese. (Programs like Bing Translator and Google Translate can be a big help here). The new deal with 7Digital promises to change that in a big way.
Comments from 7digital and Onkyo
7digital co-founder and chief strategy officer says "Over the last decade, we have set the standard in simplifying access to digital music for our partners and their customers. With the introduction of our HD digital music portfolio we hope to reconfirm 7digital's position as a leader in high quality digital music services. There is a global demand for higher definition digital music and it's exciting to have such an internationally-recognized and respected industry brand as Onkyo as our first major partner in this space."
Shinsuke Yamashita, President, Onkyo Entertainment Technology Corporation adds "We feel strongly that consumers deserve to hear their favorite music in clear, clean and crisp sound. Our e-Onkyo Music service launched in 2005 in Japan and we are now delighted to bring the successful service to consumers in Europe and the US. There is no better partner to do this with than 7digital, whose long-standing expertise and dedication to high quality is second to none."
No Need to Wait
As I noted earlier, anyone can purchase high resolution music from e-Onkyo Music today. With the many quality high resolution music titles there today, you may not want to wait for the new 7digital + Onkyo store to open. Here's why.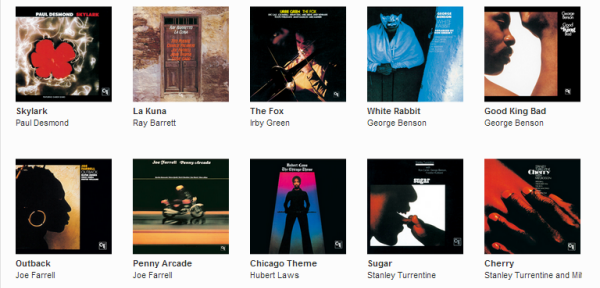 e-Onkyo has licensed 40 classic Jazz albums from the CTI Records catalog of recordings produced by Creed Taylor. This includes artists including George Benson, Stanley Turrentine, Patti Austin, Nina Simone, Ron Carter, Hubert Laws, and Joe Beck.
High Resolution Audio downloads of these classic recordings have been made from analog master tapes in the vaults of King Records, the Japanese market licensee of CTI Records. e-Onkyo emphasizes that the PCM (24/92 Wav and FLAC) and DSD (single rate DSD64) versions of these stereo music downloads were prepared separately and optimized for each music format (FLAC, Wav, and DSD).
I've ordered several of these in Stereo DSD format. They are really well done. Albums like White Rabbit by George Benson and The Chicago Theme by Hubert Laws, the Brecker Brothers and Bob James are just excellent in high resolution audio. A real treat for classic jazz fans.
e-Onkyo Music also offers albums from Japanese labels including Eighty-Eights, Exton and Saidera that have been active in the SACD market with Jazz and Classical music albums. There are some very nice high resolution DSD and PCM files here.
New Native DSD128 Recordings
e-Onkyo Music has been growing their high resolution catalog by encouraging artists to capture their sessions with Korg DSD recorders. It has resulted in some interesting albums and new high resolution audio downloads.
Cellist Mizoguchi Hajime has recorded two albums to 2-Channel DSD. Cello Bouquet features Hajime's interpretations of how classic songs, including Jimi Hendrix's classic "Purple Haze" sound on the cello in high resolution audio! His second DSD album For Sleepless Nights provides soothing stereo music for the evening hours. Samples of these two albums are on the e-Onkyo web site and are worth checking out.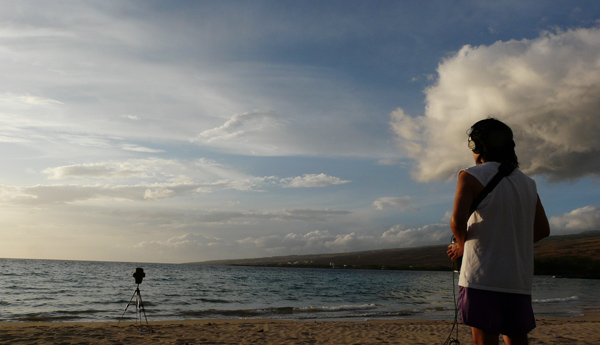 Joe Okuda has released a series of albums over the years capturing the sounds of nature in binaural Stereo at locations in Hawaii and Japan. Recently he discovered the Korg MR-1000 2-Channel DSD and is now recording his albums of the Sounds of Nature in that format.
Okuda says: "It was a truly new experience. DSD is a revelation—there is no hiss like an analog recording. It is a world with smoothness, depth and ambience. It is sound that you can feel. The delicate nature sounds that could not be produced in CD sound are now beautifully reproduced in high resolution audio. High resolution audio lets me express the silence of the woods, air, forest and the sea. The expression of these environments is a revolution."
If you drop by the e-Onkyo Music downloads site, check Joe's Nature Soundscapes in Stereo Binaural DSD. They are amazing.
No Single Rate DSD?
Another interesting trend I've noticed at e-Onkyo Music is that some of the artists recording in Double Rate DSD (DSD128) are such fans of that format that there is no Single Rate DSD (DSD64) version of these albums even offered! They go right from FLAC to Double Rate DSD. Now that's an endorsement of the DSD128 format.
More to Look Forward To
With 7digital partnering with Onkyo to bring their operations and catalog together, we will all have more high resolution music to look forward to in the months ahead. A very exciting prospect!
CTI High Resolution Downloads at e-Onkyo Music
Cellist Mizoguchi Hajime Records a Musical Diary in 5.6mHz DSD
Joe Okuda Releases Binaural Stereo Nature Soundscapes in High Resolution DSD Audio