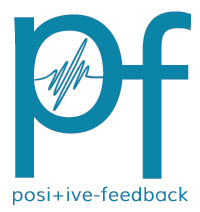 You are reading the older HTML site
Positive Feedback ISSUE 73
may/june 2014
Chad Kassem Gives HiRez Audio Update in Newport Beach
by Brian Moura

It's hard to believe that it was just last October when Acoustic Sounds and their CEO Chad Kassem launched the new Super HiRez web site. Designed to respond to requests from audiophiles and music fans for high resolution music downloads, Kassem said Super HiRez would help meet that need with plans for several hundred DSD and PCM music downloads by the end of the year.
During the DSD Progress Report panel at The Show in Newport Beach, Kassem gave attendees a report on how the Super HiRez site has been doing. By the end of last year, the site had grown to 500 music downloads and at the start of June 2014 it doubled again to over 1000 music downloads in many genres including Pop, Blues, Jazz and Classical.
Of the 1,000+ high resolution music downloads on the site, supplied by several record companies as well as the Analogue Productions reissue label owned by Kassem, 70% are PCM downloads while 30%, or just over 280 music downloads, are Direct Stream Digital (DSD). Surprisingly, even with this numeric mismatch in selections, Kassem reports that over 80% of his music download sales are from DSD downloads.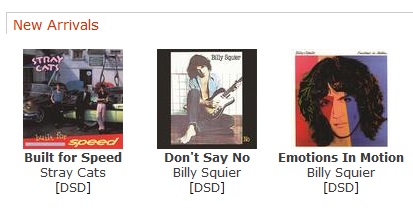 New DSD Downloads from the Vaults
To meet the requests for more high resolution DSD Downloads from music fans, Super HiRez has been talking to record labels about tapping in to catalog titles that have not been previously available as Super Audio CDs (SACDs), and preparing DSD Downloads from master tapes in the vaults.
The results of this work have been showing up on the site, with a series of classic albums appearing in DSD for the first time. The most recent examples arrived this week with the release of new Stereo DSD Downloads from Universal Music's Capitol Records label. Several of their artists were represented, including Stray Cats (Built for Speed), Billy Squier (Don't Say No and Emotions in Motion), J. Geils Band (Freeze Frame), and Leon Russell (Carney). Let's hope there are to come more in this series.

Multichannel Downloads Starting Soon
When the Super HiRez downloads site was announced last October, Kassem said that the initial releases would be in stereo, with 3-Channel and Surround Sound downloads to follow later on. Fans of Multichannel High Resolution Music will be very pleased to hear that Super HiRez will be starting their Multichannel Downloads soon.
Kassem said that the first Multichannel DSD Downloads on the Super HiRez site will be from Vanguard Classics. They will be followed by 3 Channel Stereo DSD Downloads from the Mercury Living Presence catalog.
Super HiRez will not be stopping at these two record labels when it comes to Multichannel Downloads. Kassem says that discussions are underway to bring additional Multichannel DSD Downloads to the site down the road. This will be an area to keep an eye on in the near future.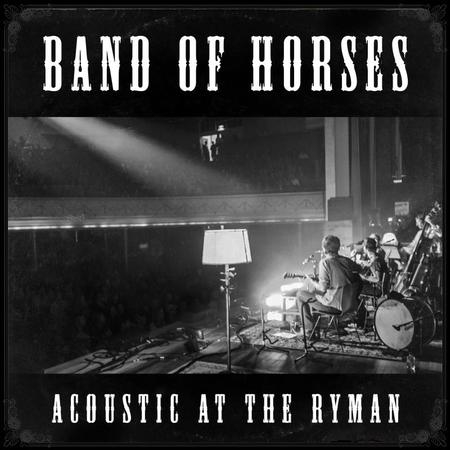 High Resolution Downloads from Independent Artists
Kassem also talked about the increasing number of independent artists that have high-resolution downloads on Super HiRez. He admitted to being skeptical at first about the sales potential of these titles.
However, after a string of DSD Downloads from Band of Horses, Elephant Revival, Janet Feder, and David Elias consistently cracked the "best sellers" lists at Super HiRez, Kassem says he is "keeping an open mind" to adding more. (The live recording Acoustic at the Ryman by Band of Horses in DSD was so successful on Super HiRez that it actually was the # 1 seller shortly after its release).
More Record Labels and High Resolution Downloads in the Future
In terms of what is ahead, Super HiRez has many more high resolution music downloads "in the queue" that will be added to the site in the weeks and months ahead. Kassem also said that he has recently signed some "major new agreements" that will bring even more music and downloads to the Super HiRez site. We will all be watching for more details on this.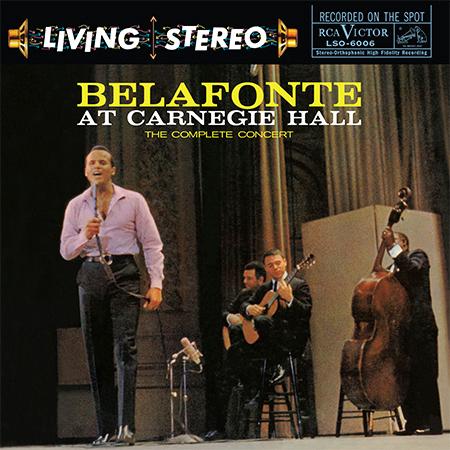 A Classic Comes to 3-Channel Stereo
While much of the report focused on music downloads, Kassem also had some exciting news for fans of SACDs and Vinyl LPs. Belafonte at Carnegie Hall is a classic live recording that Al Music.Com calls "the granddaddy of all live albums". It shows Harry Belafonte at his peak, performing with a full 47-piece orchestra and an enthusiastic audience.
While this album has been released in many formats, including CD, Vinyl LP, Stereo SACD, and K2 CD over the years, it has never been heard in its original 3-channel form. Analogue Productions is about to change that this summer, with a newly remastered Hybrid Multichannel SACD that will include both 3-channel and stereo versions of the album, as well as a separate vinyl LP release of the album.
Chad Kassem reports that his record label has gone back to the original analog 3 track master tapes to create this new edition of the live album. Ryan Smith at Sterling Sound handles the remastering and transfer of the analog tapes to DSD and Vinyl LP. Unlike many previous releases, this one will include all 19 tracks from the concert recording. Turning to the sonics on the new release, Kassem is very confident that it will top all previous editions. This will be one to put on your wish list.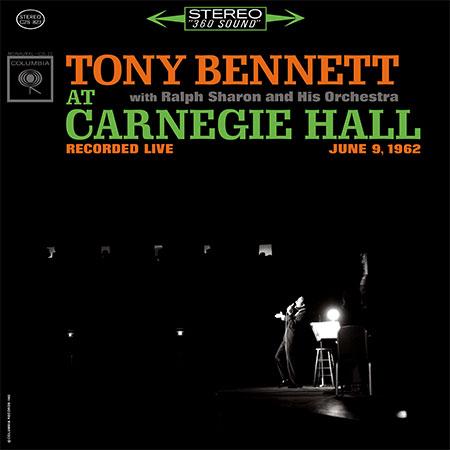 Tony Bennett in 3-channel/stereo
Another big release from Analogue Productions is also debuting this summer with the release of Tony Bennett at Carnegie Hall. This album will feature 30 tracks from Bennett's Carnegie Hall concert in 1962 that was recorded in what Columbia Records called "360 Degree Stereo Sound."
Like the Belafonte project, Analogue Productions has gone to the vaults to remaster the 3-track/stereo recording of this concert. It will be made available as a 2-disc Vinyl LP release, as well as a Hybrid Multichannel SACD, featuring Bennett's vocals in 3-channel/stereo for the first time. Ryan Smith from Sterling Sound is behind the console for the remastering and transfer of this popular live recording to vinyl LP and DSD.
In summary, the team at Acoustic Sounds has been very busy—both in the world of high resolution music downloads and with upcoming SACD and Vinyl LP remastering projects. There's definitely much more quality music ahead here!