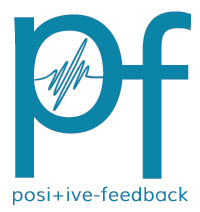 You are reading the older HTML site
Positive Feedback ISSUE 73
may/june 2014
Harmonia Mundi Releases 15 DSD Downloads - One of a Host of New Releases on NativeDSD.Com Download Site
by Brian Moura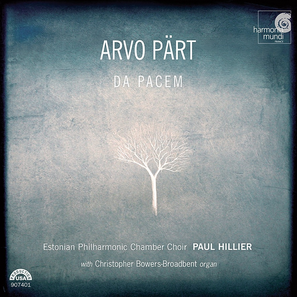 Harmonia Mundi, a well-known classical record label in France, has released 15 Direct Stream Digital (DSD) music downloads—in both Stereo DSD and Multichannel DSD - through the NativeDSD.Com high resolution audio web store. Harmonia Mundi has been involved with DSD for several years through its recording of almost 60 albums in DSD and the release of over 100 Super Audio CDs (SACD) discs. The downloads are being prepared from the DSD tapes of these albums by Brad Michel, the recording engineer who originally recorded most of these titles for Harmonia Mundi.
The initial 15 DSD Downloads from Harmonia Mundi include Da pacem by the Estonian Philharmonic Chamber Choir conducted by Paul Hillier with organist Christopher Bowers-Broadbent, Gershwin: Piano Concerto in F, Rhapsody In Blue, Cuban Overture by pianist Jon Nakamatsu with the Rochester Philharmonic Orchestra conducted by Jeff Tyzik, Marie Et Marion by Anonymous 4 and Britten: Serenade for Tenor, Horn & Strings featuring tenor Mark Padmore performing with Britten Sinfonia. All four of these DSD recordings have received excellent reviews and high marks for their sonic quality when issued as Hybrid Multichannel SACDs.
Classical music fans will be very happy to see Harmonia Mundi join the High Resolution Audio download marketplace with titles like these. And there are a large number of DSD Downloads still to come as Brad Michel's prep work continues while we enjoy the Harmonia Mundi titles released so far.
New DSD Downloads from Channel Classics, Channel of China and Cobra
NativeDSD.Com has also posted several new Multichannel and Stereo DSD Downloads from three more labels—Channel Classics, Channel of China and Cobra Records on their web store.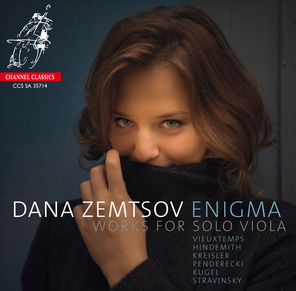 Channel Classics is offering three new releases recorded in Stereo and Multichannel DSD on the download site—Enigma by Dana Zemtsov on solo viola, Bruch and Tchaikovsky Violin Concertos performed by violinist Ning Feng with the Deutsches Symphony Orchestra conducted by Yang Yang, Chamber Music for French Horn featuring Jasper de Waal.
Channel Classics also plans to release their next album, Bruckner's 7th Symphony performed by Ivan Fischer conducting the Budapest Festival Orchestra on May 1st. It will be available on both Hybrid Multichannel SACD disc and as Stereo DSD and Multichannel DSD downloads on the NativeDSD.Com web site.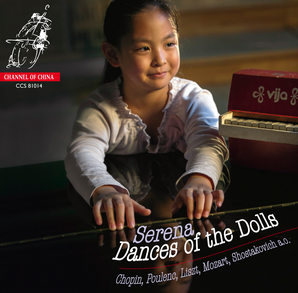 Channel of China, the Channel Classics affiliate record label that features music from China also has a new Multichannel and Stereo DSD release. The new album is Dances of the Dolls performed by 9-year old pianist Serena Wang. Wang is featured in a You Tube that shows her impressive playing on Chopin's "Fantasie Impromptu C Sharp Minor" (see link below).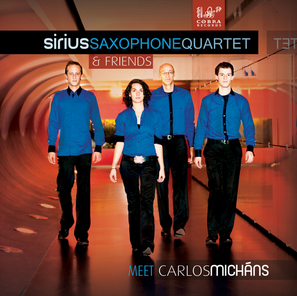 Cobra Records, is an independent label specializing in acoustic recordings "in the highest possible quality." While Cobra originally recorded a number of albums in Direct Stream Digital using Sony's Sonoma DSD Workstation, these recordings were never issued in the Super Audio CD format. Here is a case where the advent of high resolution music downloads brings native DSD music to the market for the first time.
Cobra has added 7 new Multichannel and Stereo DSD Downloads to NativeDSD.Com bringing their catalog there to 10. The new DSD Downloads include Meet Carlos Micháns by the Sirius Saxophone Quartet, Statements by Cuarteto Quiroga, Voyage by Trio Suleika and Dialogo featuring Cellist Joris van den Berg and pianist Martijn Willers.
The launch of the Harmonia Mundi DSD Download section and the new downloads from Channel Classics, Channel of China and Cobra Records raise the number of Stereo and Multichannel DSD Downloads on NativeDSD.Com to almost 200. The good news for High Resolution Audio music fans is that NativeDSD says they have even more download titles and record labels to come in 2014. We'll certainly be watching for that.
Harmonia Mundi DSD Downloads
https://harmoniamundi.nativedsd.com
Channel Classics DSD Downloads
https://channelclassics.nativedsd.com
Channel of China DSD Downloads
https://channelofchina.nativedsd.com
Pianist Serena Wang Performing Chopin (You Tube Video)
https://www.youtube.com/watch?v=2eadzcPK_10
Cobra Records DSD Downloads
https://cobra.nativedsd.com
NativeDSD.Com
http://www.nativedsd.com