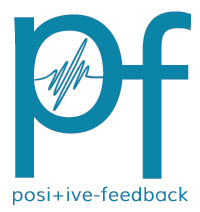 You are reading the older HTML site
Positive Feedback ISSUE 73
may/june 2014
Elbow, The Take Off And Landing Of Everything
by Michael Mercer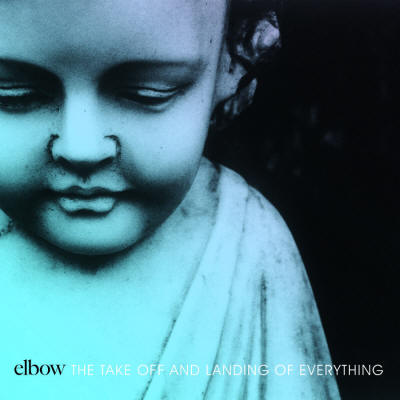 Wow. What an album title. That's pretty huge, making an exclamation like that with an LP title. No? Might be just me who finds that crazy and as admirable as it gets. I'm not kidding around (well, maybe) but think about it. That leaves it wide open doesn't it? Well, that's something wonderfully tangible about Elbow's latest masterpiece! The air; the space the music creates, and the use of space between the notes is what's masterful here, as well as the lyrics and the notes. Elbow's done another metamorphosis here, but far more extreme then Lippy Kids from The Seldom Seen Kid—which seemingly, amongst other things, leaned the band out and show-cased the band's genuine soulful artistry. They figured out how to say more with less. I think compositionally... as well as the vibe of the music. The mood seemingly shifted from consistent, heartfelt melancholy, to a more varied musical perspective hidden within stripped-down music. With a stripped-down prequel, The Take Off And Landing Of Everything had to keep growing. This band has been getting tighter and more refined for many years now. Elbow's aging like wine, and I can't get enough of it. I don't care if that makes me a dimwit to would-be trainspotter. This band brings it with every LP, and I love that too.
That tall tale of an album title lends itself wonderfully to the first track name: "Charge"! As Guy Garveys' lyrics lets you know out-the-gate "I am electric got a bottle in me, gotta bottle in me". Elbow's telling you they know they're fully amped and they're not scared to say it. But they don't do it in some empty wanna-be shoe-gaze style moaning over some rumbling tones, or flying blind through equally empty electronica (yeah, I said it, for the homogenized crap I'm referring to) attempt to prove their coolness. The sway of their strings wrapped around a dark, twisting bassline, framed by Guy Garveys' vocals sound gloriously menacing and encompassing. Being a native New Yawker, "New York Morning" has special meaning to me. Not because of the obvious relevant names in pop culture that built the rock-n-roll soul of New York City, but because Elbow manages to do far greater: They express and capture the mood, and not merely the mood, but some of the best of moods (IMO), wakin' up in New York City. Listening to this song, I imagine the sun-rise coming up after a long night out with my closest tribe, sounds of underground tech-house filling our night on our friends roof-top in Greenpoint, Brooklyn (before Girls made it cool—no shots aimed at Lena Dunham here—as she's seriously one of my fuckin' heroes ) or filling some huge dark warehouse somewhere and watching the night sky grow into that wondrous early-morning city glow. The song captures the essence of that feeling behind that light; the way it shimmers off the city's brownstones and high-rises. That's how it makes me feel. Elbow has found its soul on this LP. And what a magnificent discovery it is to behold.
I get the same vibe from "Real Life (Angel)". It's what you might imagine given the track title. It's an ascending piece of uplifting soaring vocal samples and light-hearted lyrics. The beat is constant and it feels like it's changing, subtly, getting faster and softer at the same time. But the melodic sway of the music is an overall drop-the-window-and-drive early-morning type of song. The track you pick for the beach at 5:30AM when the night hasn't ended. "Honey Sun" gets down and dirty and varies up this serenely dark and mysterious ambient pop LP with an un-expected edit (an obvious studio out-take from a long night). The song gives up straight up four-on-the-floor kick-drums and tribal vocals, flowing like some atmospheric tech-house actually, and switches it up again to an open and airy classic rock styled melody, back to the kick and a wicked baseline, and back again to the wide open America-like vocal melodies! It's a fantastic track showcasing Elbow's ability to mix it up in one song, and do it tastefully and witty. The title track, man, if it didn't seem like a daunting task to them, it certainly felt like it must've been to me!
Seriously, you name your album The Take Off And Landing Of Everything, you'd think you could slip through clean without a title track. Not this lot, they're not taking the easy road. Now, does the song live up to its name? Honestly, I'm not sure and I don't care, it's a damn good pop song. Guitars soar and the percussion follows, as do the vocals. It's begins to sound like a never-ending build-up actually, contrary to its name. Thankfully, mid-way through the track, they get early Space Age Recordings Spiritualized on me, while also sounding like something off Ladies and Gentlemen We Are Floating in Space (a senior Spiritualized LP). It almost feels like some of those flower-power documentaries I've seen. The ones that show the good and the bad (the garbage, the speed) of the sixties hippy explosion. This album has both of these extremes: Light and Dark. To me, this album sounds like the evolution of Elbow, how every LP should be for an artist or a band. I'm just glad I have audible access to the Elbow evolution! Hard-core fans: Just get it. Voyeurs: Hope you dig it.