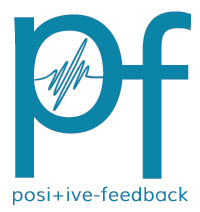 You are reading the older HTML site
Positive Feedback ISSUE 73
may/june 2014
C.E.C. TL0 3.0 CD Transport
text by Wojciech Pacuła, images by Wojciech Pacuła and C.E.C., translation by Andrzej Dziadowiec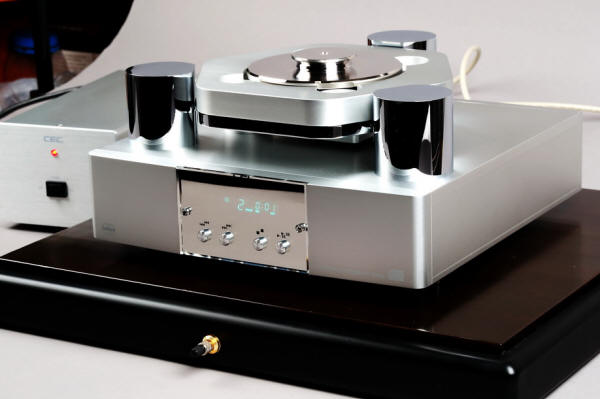 We are witnessing a death of physical medium—that is certain. Someone once wrote and it was recently reminded by John Atkinson, the chief editor of Stereophile—"physical disks are so awfully 20th century"… (John Atkinson, "NAD Masters Series M50 & M52", Stereophile 2014, Vol.37, No.5, p. 83). I am, however, equally certain that the rumors of their death are strongly exaggerated. There are a lot of interweaving factors, sociological as well as economical and those pertaining to sound quality, which will serve as a kind of "air bag" protecting the presence of vinyl and—that's not a mistake—Compact Disk in the market for many years to come.
The main sales channel will be streaming, of course; it already has 60% of sales in the USA. I do believe that the future belongs not even to storing the audio files locally in memory storage devices and playing them back whenever we like, but to the streaming of files straight from the cloud, similar to internet radio we know.
That is how people around us will be listening to music. Us, because when I talk about the survival of physical audio formats I mean a specific group of music lovers and audiophiles who consider both the sound quality and extramusical factors as being important to create a total listening experience. That includes cover art and a physical contact with the record and printed booklet. The same refers to listening to a whole album and not just individual tracks. There is somewhere in us, again referring a group within the audiophile population (as I identify with it), a deeply rooted need for something "real". As Michał Margański said in his program Potrójne pasmo przenoszenia ("Triple frequency range", Polish Radio III), audio files do not have a designatum or referent—they do not "exist" as other physical things do. This, in my opinion (but I don't think I am alone in that), we don't like.
As far as a turntable is concerned, all seems to be clear and there is no need to dwell on it. It is another matter with the CD, a format with rather poor reputation. The amount of information in vinyl grooves is incredible—all agree with that—and the progress in analog music reproduction will only help to reveal it. CD from the very start was recognized to be a mistake by a lot of manufacturers, including Linn and Naim (the then main advocates of vinyl). A natural development was the High Definition Compact Disc and HDCD players followed by high resolution formats, SACD and DVD-Audio, the last being replaced now by Blu-ray Audio. Now they are being joined by high resolution PCM and DSD files.
When I look back at the last 10 years of my work, I cannot neglect the fact that both SACD and DVD-A (now BD-A and hi-res files) seemed to me as something that had just started developing. I have appreciated what they can offer, however, when it came to serious auditions, reviews and comparisons I would always choose the CD as a proven format and—for the last several years—mature enough to be treated on equal rights with vinyl. Has audio files changed anything here? Not much, even though it is only my personal opinion. I do believe that this format is much more immature than, for example, SACD. But the development of this audio branch is unavoidable and doomed to a rapid progress. It will nevertheless take some time and I do not want to waste it waiting—I just want to listen to music the way I like.
That is why emails like that from the reader of EnjoyTheMusic.com, where he found my review of the Accuphase DP-720 player and commented "you must have had a lot of fun, trying not to laugh out loud, when you were listening to such an expensive physical media player, right?" or "It must be really funny to review such a player in the 21st century…", are usually met with a shrug from me, as I realize that the person apparently does not understand a thing (see my review HERE).
I do not intend to wage ideological war nor to take sides (as if there were any sides at all here). What I do intend is to present to my readers what I find most sensible and best, and to promote solutions that can benefit both MYSELF and my READERS. We have the common interest. And the CD is for me next to (or maybe slightly behind) vinyl the only source of audio signal which is mature enough to treat it as it deserves. That is why I still review CD players and it does not look as if it could change in the nearest future.
What is particularly interesting in the fragment of email that quoted, is the comment on price. It suggests that it would—possibly—make sense to review inexpensive CD players and those expensive should be completely eliminated from the market. It is a complete nonsense, because it was the cheapest physical media player that fell the first "victim" to audio files, and audio manufacturers such as Cambridge Audio, Denon, Marantz and others withdraw from them. While you can still find in their product lineups players from the entry level price range (up to 700 USD), these are exceptions, and the emphasis is on the medium and high price range. People with the most exotic and expensive audio systems also tend to be most conservative, and they usually have vast collections of CDs. And - more importantly—it is in their systems that the quality of Compact Disc format is most markedly manifested. That is true about Janusz's place, where we usually meet as Krakow Sonic Society, and so it is about mine.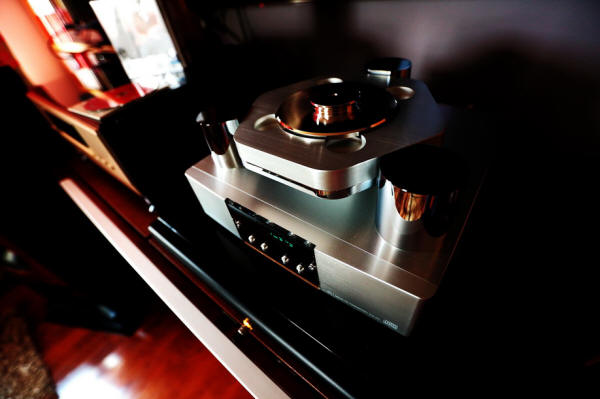 Hence, I look at the launching to the market of a 27,000 euro CD transport as something perfectly normal and understandable (for differences between 'transport' and 'drive' see my editorial Transport, also known as the drive). As was demonstrated during the audition of the Vivaldi system from dCS, the CD is capable of sounding so inanely good that there is no need to change it for anything else, no matter how many bits and hertz it boasts (see HERE). And the Vivaldi is not even a CD player but Super Audio CD player. A dedicated CD transport is at an advantage right from the start.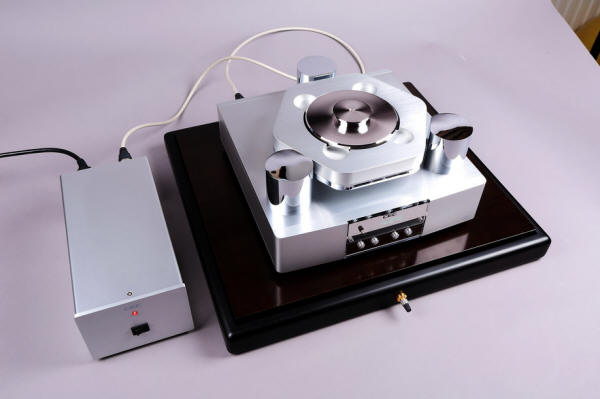 Looking at the latest version of CEC's "pearl in the crown", one can be absolutely certain of this. The Double Belt-Drive CD Transport TL0 3.0 is surprisingly small when looked at up close and personal. In the pictures, it looks like a powerful machine, while in reality its outline is much smaller than that of the—already quite small—Ancient Audio Lektor Air V-edition CD player, which I use every day. But, from the very start, that was the idea behind the TL0—to make the chassis as compact as possible by bringing the front, back and side panels closer together.
As a result, the machine grew taller. It consists of two parts, isolated from each other with rubber damped spring assemblies. The bottom chassis houses the control circuits and display, and the upper drive mechanism with laser assembly. The proprietary belt drive mechanism has been developed by CEC and is manufactured exclusively by this Japanese company. Here we see its top, double belt version. One belt is used to rotate the disc and the other to move the laser pickup head. For all that to work properly, CEC engineers came up with upgraded firmware; a change of servo, shortening of the signal path and improved ground path weight are the most important improvements compared over the TL0 X.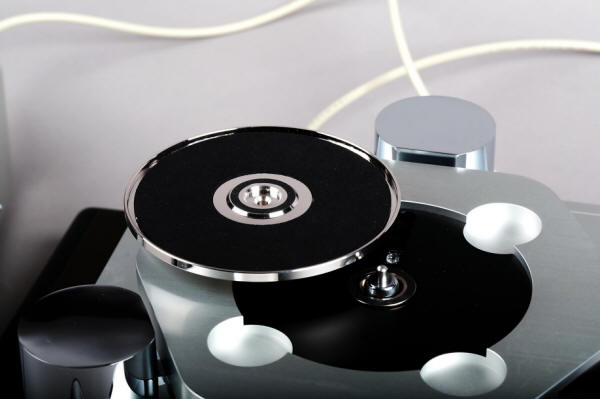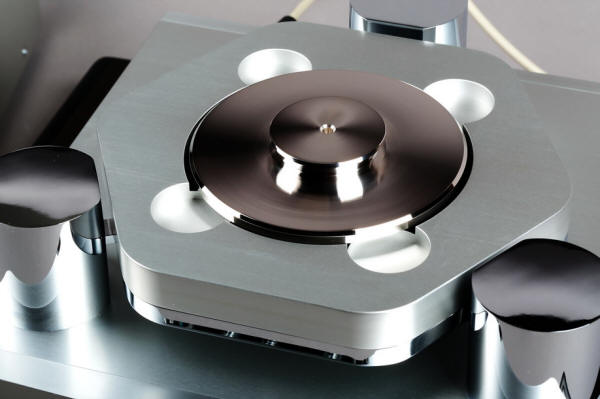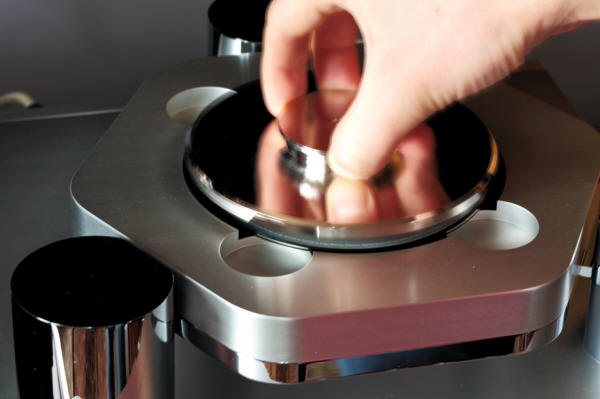 The CD is placed on the platter through a thick metal spindle and clamped from the top with a 460g heavy "stabilizer". The whole looks like a turntable platter and bearing assembly, with a long spindle that extends far below the point of support, has a large diameter and is quite heavy.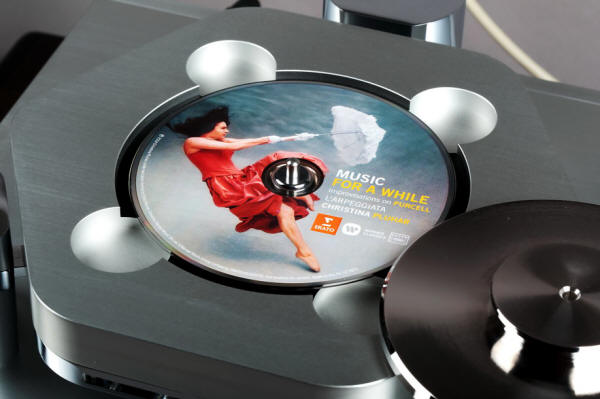 The upper chassis is decoupled from the bottom using three rubber-damped spring assemblies, a solution called D.R.T. S. (Double Rubbers & Triple Springs). The bottom chassis features a small, not easily readable front panel display behind a mirrored glass (somehow I don't have the best associations with that), and control buttons. The buttons are repeated on a very solidly built and user-friendly remote control unit, which can also be used to dim the display backlight and operate a CEC amplifier. The latter is an old design as the company's current exclusive focus has been on CD transports and D/A converters.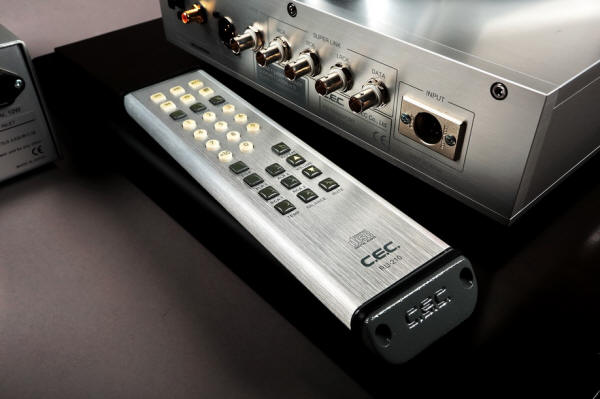 Compared to the previous version, the rear panel now features a whole array of outputs. In addition to the optical and coaxial S/PDIF, and balanced AES/EBU outputs, we now have the proprietary Superlink that transmits music signal and synchronization (clock) signal separately via 4 BNC 75 ohm cables. It is used to connect a CEC DAC. The problem is that at the moment the manufacturer does not offer a DAC of comparable quality to the TL0 3.0. I decided to hook it up to several DACs that I knew well from many other occasions. Basic auditions were conducted with the fantastic Accuphase DC901. For one, I knew how it sounds with the matching DP900 transport (I reviewed it for "Audio"), and two, I could also use the information about the system of one of our readers, Mr. Richard Aker from Tokyo, whose system includes top Accuphase products (he always receives from the company one of the first units), and who shared his story in the article titled Accuphase – yesterday, today and forever… (see photo no. 25).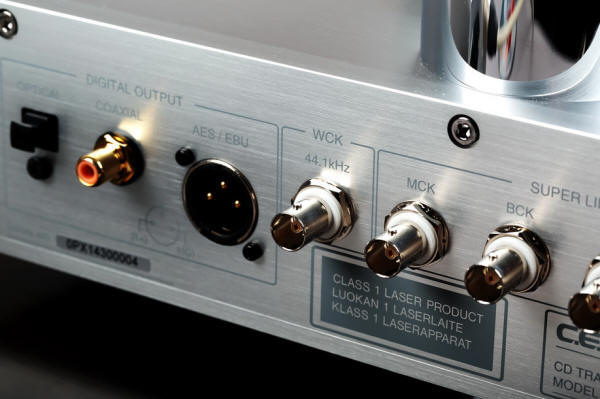 As you can see, Mr. Aker owns a complete flagship source from Accuphase. He is extremely pleased with it. And yet he has kept transport Compact Disc that he owned previously—the TL0 X from CEC. And he believes that CDs sound best on the latter. Hence, I duplicated his system. During the auditions, I additionally used the Ayon Audio Stratos DAC (reviewed for Audio) and the Auralic Vega. The transports that I used for comparisons against the CEC included the Accuphase DP900 mentioned above and the transport section of the Lektor AIR V-edition CD player, i.e. the Philips CD-Pro2LF drive. It is worth noting that the Polish distributor, who for years have been using top CEC transports at home, uses a DAC from Vitus Audio. I did not had the chance, but I would bet a bottle of good wine that another brilliant partner would be the Reimyo DAP-999EX Limited DAC, designed exclusively for the CD, just like the TL0 3.0.
The transports and DACs were coupled with my newly purchased Acrolink 7N-DA6100 Mexcel digital cable. The TL0 3.0 went on sale on December 3, 2013 year.
C.E.C products featured previously in High Fidelity
• REVIEW: C.E.C. ASB3545WF Wellfloat – isolation platform, see HERE
• REVIEW: C.E.C. DA 3N and TL 3N – D/A converter + CD transport, see HERE
• REVIEW: C.E.C. CD 3800 + AMP 3800 - CD player + integrated amplifier, see HERE
• REVIEW: C.E.C. DA53N – D/A converter, see HERE
• REVIEW: C.E.C. TL53Z + AMP53 - CD player + integrated amplifier, see HERE
• REVIEW: C.E.C. TL51XR – CD player, see HERE
• REVIEW: C.E.C. TL1N/DX1N - CD transport + D/A converter (world premiere) , see HERE
• REVIEW: C.E.C. AMP3300R – integrated amplifier, see HERE
• REVIEW: C.E.C. AMP6300 – integrated amplifier, see HERE
Sound
Albums auditioned during this review
• Music For A While. Improvisations on Purcell, Christina Pluhar, L'Arpeggiata, Erato 4636203, CD + DVD (2014).
• Art Blakey Quartet, A Jazz Message, Impulse!/Universal Music Company (Japan) UCCI-9043, Best 50. No. 43, CD (1963/2001).
• Chet Baker, It could happen to you, Riverside/Fantasy/Original Jazz Classic OJC20 303-2, Super Bit Mapping CD (1958/?).
• Czesław Niemen, Dziwny jest ten świat…, Polskie Nagrania Muza/Polskie Nagrania PNCD 1570, CD (1967/2014).
• Derek & The Dominos, Layla, Polydor/Universal Music LLC UICY-40004, Platinum SHM-CD (1970/2013).
• Diary of Dreams, Elegies in Darkness, Accession Records A137, Limited Edition CD (2014).
• Dire Straits, Love Over Gold, Vertigo/Universal Music LLC (Japan) UICY-40029, Platinum SHM-CD (1982/2013).
• Dizzy Gillespie, The New Content, Limelight/Universal Music Japan UCCM-9097, Immortal Jazz on Mercury. No. 47, CD (1962/2003).
• Elvis Presley, Elvis is Back!, RCA/BMG Japan BVCM-37088, "Living Stereo", CD (1960/2002).
• G.F. Haendel, Duetti da Camera, La Risonansa, Fabio Biondi, Glossa GCD 921516, CD (2014).
• Jean Michel Jarre, Essentials & Rarities, Disques Dreyfus/Sony Music 62872, 2 x CD (2011).
• June Christy & Stan Kenton, Duet, Capitol/Toshiba-EMI Limited TOCJ-9321, Super Bit Jazz Classic, CD (1955/2001)
• Peter Gabriel, So, Realworld/Virgin SAPGCD5, SACD/CD (1987/2003).
• Republika, Masakra, Pomaton EMI/EMI Music Poland 9529752, Reedycja 2011, No. 08, CD (1998/2011).
• The Hilliard Ensemble, The Hilliard Sound. Renaissance Masterpieces, Erato 4632795, 3 x CD (1985, 1986/2014).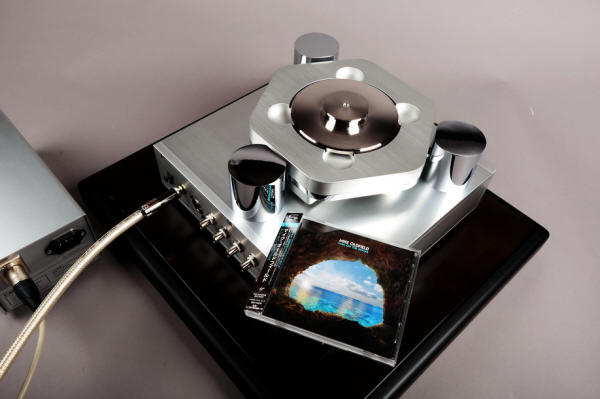 I think that despite the passage of so many years, digital audio technology is still somewhat of a puzzle and mystery. Engineers with good theoretical background, familiar with professional literature, perhaps even with experience and accomplishments in programming or in other areas where their knowledge translates to practice, tend to have a short simple answer—"a bit is a bit". And if you think differently than they do, you're a moron or a troll (but still a moron). Digital audio is nothing but a "stream of bits" that cannot be degraded, as long as they are transmitted in an appropriate manner.
I keep it in mind each and every time I listen to digital audio sources designed by other type of engineers, who studied from the same textbooks and who operate within the same laws of physics, but who also have an extra asset that gives them a huge advantage over the first group. They know that theory does not describe everything and that its refinement leads to surprising results. And thus requires further research. First of all, in a laboratory, but in the next stage also in a listening room. The greater the product shows differences in signal reading, decoding and sending it out to the DAC, the more I try to keep it in my mind. And the CEC TL0 3.0 changes the sound in a unique way.
Its sound cannot be mistaken for anything else. It is in a category of its own and is significantly different than that offered by the transports from Reimyo, Accuphase and Ancient Audio. It brings an interesting combination of an incredible saturation of the lower midrange (but also the whole midrange as such) and of detailness. Both of these aspects, I'm sure, result from resolution, which is here absolutely astonishing.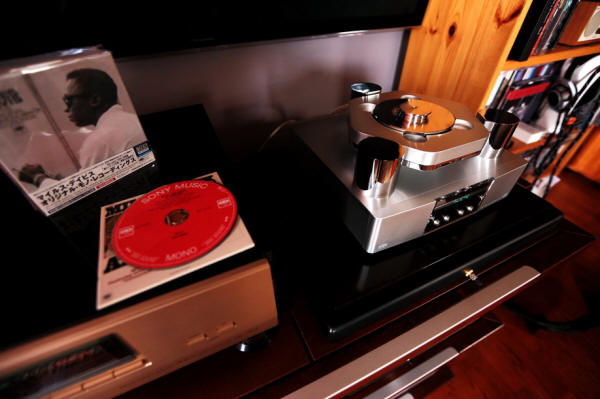 Playing any CD, the first thing we hear is the density and energy in the subrange that has been responsible for notorious accusations hurled at the CD format. If there is something the CD has been criticized for, based on experience with vinyl, it is for sounding thin and dead. Both of these things, combined with the brightness of treble, resulted in the CD being labeled as sounding "digital". These days, "digital" is commonly associated with "better". However, in the circle of perfectionist audio for many years, and to a large extent even today, it has been synonymous with a sharp and unnatural sound. The CEC easily proves that this is rubbish, and the CD players that sound that way are simply bad players. Period. At any price level, it is possible to put together an audio system with a CD player in the main role, which will sound at least satisfactory. However, if we take the CEC we can create an absolutely top high-end digital system.
As I said, its primary characteristic is an incredibly dense midrange, especially its lower part. Next to the CEC, the Philips transport used in my Ancient Audio CD player seems quite unremarkable. And yet the latter is fantastic on its own; I know it well from dozens of very expensive audio products and it has always stood up to the task. In audio, any product is fine and great as long as we don't hear something better. After such an experience, something "clicks" in our mind and we hear everything from a different perspective, wider, deeper and further. As if we were too close before to see the details. A better unit helps us see our previous reference component from a proper distance, with all its advantages and limitations. Although now we get too close to the "new" to see its own limitations. And it remains that way until we come across something even better. To put it simply, a sonic improvement gives you a different perspective. You can now hear what your previous "reference" has been lacking.
What the Philips drive is lacking is more density and selectivity. With the best CD players I know, like the flagship Ancient Audio, Vitus, and Jadis, the sound is outstanding. But to some extent it is the result of further signal processing in their D/A converters. The transport itself is excellent, one of the best designs that have graced the audio industry. However, there are even better ones, like the CEC for example.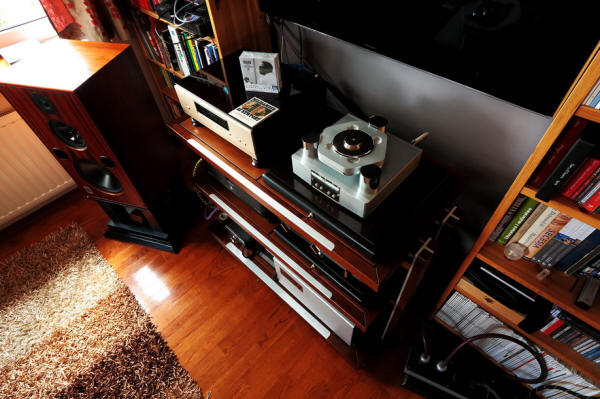 The density I am talking about results in a sound that is very similar to what we hear from high-end turntables. Elvis on his album Elvis is Back! sounded insanely good: deep, low, with clearly emphasized low registers (emphasized by the sound engineer, not by the system). Fever was as moving as rarely ever before. Played shortly after that, Michael Bublé rendition of that song was interesting, but not half as inspired. It also sounded much worse—flatter and boring. And just to think that it has already been 54 years since Elvis is Back! was recorded!
And blimey, how well those unique tracks from Jean Michel Jarre's Essentials & Rarities (I'm referring to the "rarities," of course) sounded! If I thought that the album from the king of rock 'n' roll sounded deep, the ultra-low and dense electronica tones and percussion instruments recorded by the author Oxygene made me quickly change my mind. In my listening room, everything is set up in such a way as to minimize any vibration caused be low frequencies. But sometimes I'll get some rattle. Rarely, sporadically, but it does happen. And it does not really matter to go as deep as possible, even less to play as loud as possible. Most albums, even when played very loudly, don't make any impression on furniture and room equipment. What is really needed to "move" them is energy, and that's something completely different. The sounds recorded by Jarre onto rather primitive reel to reel recorders turned out to be fantastic through their density and energy that they transferred into the room, "energizing" everything within: the air, furniture and equipment.
Density is one thing, but a large amount of information in the treble department is another. Transports that are based on the Philips CD-Pro2 drive have an exceptional resolution. But they also have a tendency to round off the treble attack. Having said that, I need to quickly add that sometimes, although very rarely, with a not properly matched DAC, it may result in a slight sharpening. Let me explain.
Intuitively, we perceive sound in such a way that if it is sharp we recognize it as an exaggerated attack, and—usually—too high level of treble. On the other hand, when the sound is smooth and warm, we take it as being rounded off, showing loss of detail in the very first few milliseconds of each tone. But that's not how it works in high-end. The better resolving the component, and the better-preserved the attack and leading edge, the warmer it sounds. And that means it sounds more natural, "physiological". The bigger the problems with keeping pace—which the attack is necessary for—and the more blurred the pitch, the more aggressive the sound. It's that simple. The tweeters are the best example. Silk domes, or generally fabric domes, sound "wet" in comparison to good ceramic or diamond tweeters; some of them may even sound harsh, or "prickly". Ceramic always results in a warm, creamy sound. It is exactly because it is stiff and doesn't blur the leading edge. It has its own problems, but in this particular instance it is special. As are planar speaker drivers.
The best transports and DACs sound as if they were diamond, beryllium and ceramic domes, best ribbon drivers and Heil's Air Motion Transformer. Among them, the CEC is "first among equals". For the first time since the TechDAS Air Force One turntable had left my system, I was listening to CDs with pleasure. It was a kind of longed-for breath (see HERE). No, it was not identical sound; the Japanese turntable has been unrivaled and only a full dCS system and a reel to reel recorder managed to show something on its level (although each format in its own way; see HERE and HERE). And this time I had neither the master clock nor the upsampler that are key to dCS sound. I remembered the effect of the upsampler in the system, and how the sound was affected by different master clock cable, not to mention the clock itself. Here, I simply had a "bare" transport. And, as such, it was simply outstanding.
Together with the dense midrange we also get a very open treble. Saying "open" I do not mean bright. In this regard, the CEC does not manifest its own character but rather reveals the character of the DAC. The transport appears to "set" the character of the midrange but not of the top and bottom end. That's why with the Accuphase DC901 I had extremely saturated and dense treble, with a trace of hardness. But that is part of Accuphase philosophy of sound, which the manufacturer held on to for a long time and has been working on improving, without changing it. dCS players used to sound similar, showing an even stronger shape of cymbals and reverbs. In turn, the Ayon Stratos brought a calmer sound, but not so sonorous and without such perfect bottom end. But even that pairing left the impression that the Japanese transport sounded open and convincing.
Conclusion
I have mostly concentrated on the tone color that we are able to get with the TL0 3.0. The reason is that it seems to me its most important asset, in which it approaches the best turntables. It is exactly the same philosophy of sound as in the Air Force One or products from SME. A full Accuphase system sounds smoother, but mostly on SACDs. On CDs it is slightly less resolving and does not have such a beautiful midrange. The dCS system is smoother, and its sound even more natural and fluid. But I'll bet dollars against donuts that a 90% of credit for that goes the sound processor and master clock. With them, the CEC transport could show something even better.
Marveling at the color I have not forgotten about the space (holography) and dynamics. Both are excellent, although one can indicate their certain "tendencies". That includes bringing the image closer to the listener, which favors smaller jazz ensembles and classical music. Large ensembles, such as Benny Carter's big band accompanying Dizzy Gillespie on the album The New Content, were beautiful in their dominance, order and composure. But yet, over time I preferred to listen to more and more albums featuring smaller ensembles. On the other hand, rock albums were unbeatable, especially if they had been recorded and produced so carefully as Republika's Masakra. Electronica was flawless, too. I doubt I'd ever heard such great sounding krautrock albums at home, except perhaps on vinyl. I would love to have something like that only for myself, with a dedicated master clock and upsampler.
Design
The TL1 from CEC was a belt-driven design but it had a totally classic looks. The disc was loaded from the top, like in all transports using the Philips CD-Pro2 drive mechanism. The TL0 was a complete departure from that, by separating the upper section with the drive mechanism. It is decoupled from the bottom chassis by means of three rubber-damped springs assemblies called D.R.T.S. (Double Rubbers and Triple Springs). The whole rests on three metal spikes. It is notably reminiscent of the design solutions used in turntables, and that was exactly the idea. This is not the first case that certain design solutions employed in a mechanical system, which is what the turntable is, are applied to—seemingly—fully electronic mechanism, which is the CD player. Fortunately, we know that the turntable is not only mechanics, and the CD player just electronics. Oracle Audio seems to think similar and, alongside the Delphi turntable, now in Mk VI version, it offers the extremely similar looking CD 2000 MkIII transport, suspended on four damped springs. The drive mechanism itself, however, is the classic Philips CD Pro-2LF.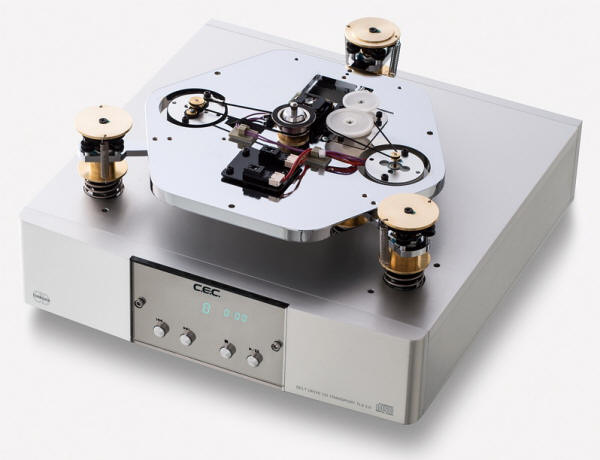 The CEC of the upper drive mechanism chassis is a sandwich of two different types of metal, a 20mm aluminum top plate and a 10mm brass bottom plate. The motors and the bearing are mounted to the bottom plate. This sandwich design is extremely effective in damping vibration. The main bearing assembly is as solid as a turntable bearing. The 5mm spindle is belt-driven from the adjacent engine. The disc is clamped to the platter with a 125mm diameter stabilizer clamp weighing 460 grams. The stabilizer is designed to cover both the entire top and outer edge of the CD to prevent internal reflections and scattering of light. The player is a joy to operate—we center the disc on the spindle and affix the stabilizer atop. The player has two photo-optical sensors. One detects if the disc has been placed on the platter; the other is activated by the stabilizer. TOC is loaded automatically when everything is in its place. Lektor CD players from Ancient Audio have a separate button that needs to be pushed to load the TOC, which is a bit annoying to me.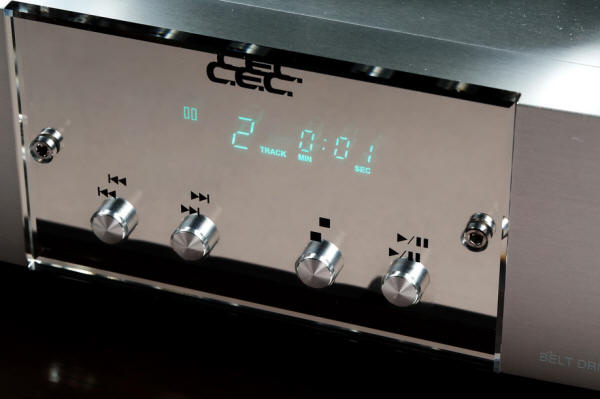 The control circuits and display are housed in the bottom chassis made of aluminum plates. The power supply has its own separate enclosure that is coupled to the main chassis via a 1.5-meter umbilical cord with multi-pin, gold-plated Cannon type connectors. During the review, the power supply was sitting on the Acoustic Revive TB-38H boar and the Acrolink 7N-PC9500 Mexcel was used as a power cord. The transport weighs 16 kg without the power supply, and its build and finish quality is fantastic. It would be even better if the display was larger and easier to read.
Technical Specification (according to the manufacturer)
Drive mechanism: belt-driven (two main drive motors + laser positioning)

Playable discs: CD, CD-R/RW

CD stabilizer diameter: 125mm

CD stabilizer weight: 460g

CD stabilizer material: nickel-plated brass

Spindle diameter: 5mm

Suspension: D.R.T.S. (Double Rubbers & Triple Springs)

Digital outputs: Super Link x 1 (BNC x 4) 2.5Vp-p/75Ω, AES/EBU (XLR, hot=pin 2) x 1 2.5Vp-p/110Ω, coaxial x 1 0,5Vp-p/75Ω, TOS x 1(optical): -21~-15dBm EIAJ

Word Clock: BNC x 1: 44.1 kHz

Power consumption: 12W

Dimensions (transport): 300(W) x 317(D) x158(H) mm

Dimensions (power supply): 128(W) x 260(D) x 103(H) mm

Weight (transport): 16kg

Weight (power supply): 3.2kg

Color finish: silver
Price: 27,000 Euro
CEC Co., Ltd

Contact (in Europe):
C.E.C. International GmbH ǀ Wacholderweg 16
22335 Hamburg | Germany
info@cec-international.com
www.cec-web.co.jp
MADE IN JAPAN
Product provided courtesy of: RCM http://rcm.com.pl