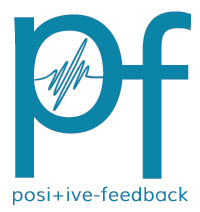 You are reading the older HTML site
Positive Feedback ISSUE 73
may/june 2014
BBC Talks High Resolution Audio with Cookie Marenco
by Brian Moura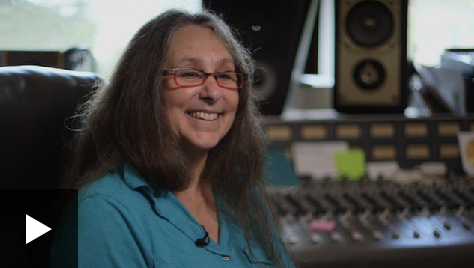 The BBC recently sent out a three member team from their news magazine to learn more about the new popularity of High Resolution Audio. Their destination? A small recording studio behind a home in Silicon Valley owned by Cookie Marenco of Blue Coast Music to watch a live recording session with folks musicians Quiles and Cloud and to interview the company's owner.
The result of the visit is an article on BBC.Com and a short 3-minute video with Marenco that is part of the magazine's "Women in Tech" series. In the video (see link below), Marenco talks about what she sees as the decline in the music industry and how high resolution audio can turn that around. She says "I'm not just recording, I'm creating magic for other people's speakers when I'm not in the room. We're bringing back skillful musicianship, engineering and good sound."
Marenco knows quite a bit about the music industry. Over her 20 year career, she has worked as a music producer, engineer and A&R executive at Windham Hill Records and at early music downloads firm Liquid Audio before forming her own label—Blue Coast Music in 2007. Blue Coast initially released music on 24 karat CDs and Super Audio CDs (SACDs). Later Blue Coast expanded their distribution with Direct Stream Digital (DSD) and later high quality PCM Audio downloads starting in 2010.
Today, Blue Coast holds regular recording sessions with a number of musician "friends" that result in new high resolution music albums in downloadable form that arrive on a regular basis. Marenco has also launched a second music downloads site named Downloads Now which offers high resolution audio downloads from several artists not on the Blue Coast Music label including the San Francisco Symphony Orchestra, Steven Vidaic, Fiona Joy Hawkins as well as Jazz and Classical Music releases from the IsoMike label owned by Kimber Kable founder Ray Kimber.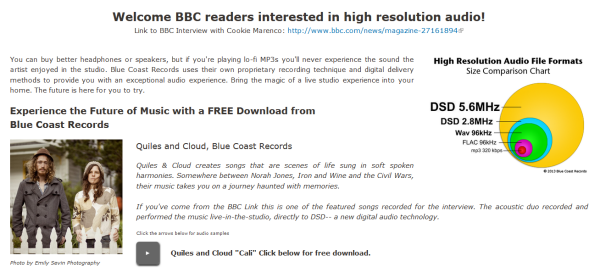 To commemorate the BBC interview, and to continue to spread the word about High Resolution Audio, Blue Coast has created an "edu-site" on the Internet (http://edu.bluecoastrecords.com/bbc). The site features a free High Resolution Audio download by Quiles and Cloud, compares music files available in MP3, FLAC and DSD formats and provides more information about the benefits of higher quality music and downloads.
As you can see, Marenco takes her role as a pioneer and leader in the High Resolution Audio field quite seriously. With that leadership and passion, more music fans are bound to discover and fall in love with high resolution audio, an exciting prospect!
Cookie Marenco: Pioneer of High Quality Digital Music Recording (Article & Video)
http://www.bbc.com/news/magazine-27161894
High Resolution Audio "Edu-Site" with Free Download by Quiles and Cloud
http://edu.bluecoastrecords.com/bbc
Blue Coast Music
http://bluecoastrecords.com
Downloads Now
http://downloadsnow.net