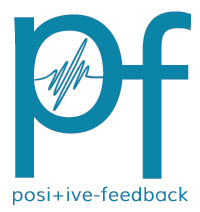 You are reading the older HTML site
Positive Feedback ISSUE 73
may/june 2014
Audio Fidelity Announces First 2 Multichannel SACDs
by Brian Moura
June 18, 2014
Audio Fidelity President Marshall Blonstein has announced that the rumors are true. Audio Fidelity is expanding their series of Super Audio CD (SACD) remastered releases of classic rock, pop and jazz albums on Hybrid Stereo and Mono SACDs to include several Hybrid Layer Multichannel SACDs. The new Hybrid Multichannel SACDs will include Stereo SACD and Stereo CD Audio on each disc as well as 5.1 Surround Sound DSD Audio.
The first two releases in Audio Fidelity's Multichannel SACD series will be the legendary Super Session album featuring Mike Bloomfield, Al Kooper, and Stephen Stills and Breezin' by George Benson. They will sell for $29.99 each and are scheduled for release in late July or August in a new silver colored slipcase package (see the artwork below).
Audio Fidelity says "After long consideration we will soon be adding a limited number of hybrid multichannel SACDs to our regular release schedule of high-end vinyl and hybrid SACDs. Our multichannel releases will all be Hybrid SACDs and include either 5.1 Multichannel or 4 Channel Quad. For now the multichannel titles will not be released on a monthly basisówe'll release them less frequently than our Hybrid SACDs. The consumer will have the same access to the Stereo CD and Stereo DSD channels that they currently enjoy while the multichannel 5.1 or Quad layer will introduce a whole new level of listening experience. The cost of our Multichannel Hybrid SACDs will remain at the current $29.99 for as long as we can maintain profitability, which is always based on the cost of acquiring licenses."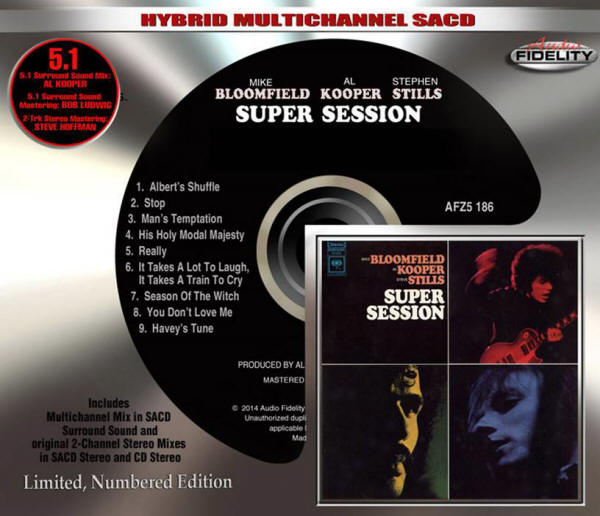 Super Session in 5.1 Multichannel SACD
Al Kooper was an A&R executive with Columbia Records in the early 1960's after leaving the group Blood, Sweat & Tears. The Super Session album was conceived as a jam session with Kooper on keyboards and former Paul Butterfield Blues Band member Mike Bloomfield on lead guitar along with veteran studio musician and Wrecking Crew member "Fast" Eddie Hoh on Drums and Barry Goldberg, also on keyboards. Bloomfield was available during the first day of recording for Side 1 of the LP. For the second day of recording, Kooper brought in former Buffalo Springfield guitarist Stephen Stills to perform on the music that became Side 2 of the LP. Recorded on a shoestring budget over a 2-day period in Los Angeles, Super Session went on to become a rock classic and earned the trio a gold record for sales of over one million copies.
Over the years, Super Session has been released in multiple formats including Vinyl LP, Stereo CD and even Discrete Quad 8 Track Tape and SQ Matrix Quad on Vinyl LP during the Quad era in the 1970s. In 2004, Al Kooper prepared a 5.1 remix of the album for release as a 5.1 Multichannel SACD by Sony Music. The 5.1 mix by Al Kooper with mastering by Bob Ludwig was not released at that time but it has acquired some fame from industry insiders familiar with the Multichannel mix with comments like "excellent" and "it deserves to be heard".
The upcoming Audio Fidelity Hybrid Multichannel SACD will include new liner notes written by Al Kooper that tells the story of the Super Session album and the new 5.1 Multichannel mix. The 5.1 tracks will feature mastering by Bob Ludwig and new mastering of the Stereo tracks for new SACD Stereo and CD Stereo audio by mastering engineer Steve Hoffman on the upcoming SACD. Many rock fans will be looking forward to this one.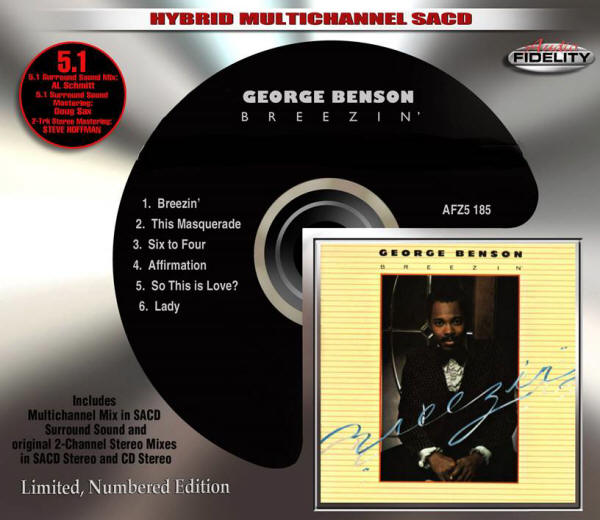 Breezin' by singer and guitarist George Benson is the best-selling Jazz album of all time. It has been previously issued on Stereo CD, Vinyl LP and most recently a DVD Audio disc from the Rhino division of Warner Music.
For the upcoming Hybrid Multichannel SACD release, Audio Fidelity will be going back to the original 30 inches per second (ips) analog Stereo master tapes to create the Stereo CD Audio and Stereo SACD tracks. The new Stereo CD and SACD tracks will be mastered by Steve Hoffman.
The Multichannel SACD will also include the 5.1 mix by Al Schmitt from the DVD Audio edition of Breezin'. Schmitt was responsible for recording and mixing the original album in Stereo as well as the 5.1 mix. He also handled many of the 5.1 Multichannel mixes for the Verve label when they were issuing SACDs and DVD Audiosóalong with 5.1 mixing for other projects including the Ultimate Mancini album for Concord Jazz. (Worth noting, Schmitt was also involved in the original Pink Panther album series in the 1970's when he was starting out in the recording field as a recording engineer and producer with RCA).
Audio Fidelity Web Site
http://www.audiofidelity.net