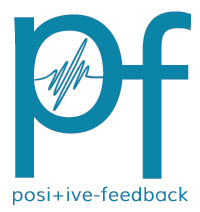 You are reading the older HTML site
Positive Feedback ISSUE 72
march/april 2014
Vinyl in the Round
by Ken Micallef
Blue Note 75th Anniversary vinyl reissues. Hit or Miss?
By now the word is out that Blue Note president Don Was personally oversaw the label's vinyl reissue campaign commemorating its 75th anniversary. Reissuing five LP titles each month practically from here to eternity Blue Note brought in the big guns to remaster select titles in its catalog, one of the most revered in music history. The first five Blue Note LPs reissued March 25 consisted of Art Blakey's7 The Jazz Messenger's Free for All, John Coltrane's Blue Train, Wayne Shorter's Speak No Evil, Eric Dolphy's Out to Lunch, and Larry Young's Unity. What, no George Braith, you ask? The reissues were mastered from both the original tapes as well as digital files of those tapes, with Alan Yoshida and Bernie Grundman at the controls of a vintage cutting machine brought out of mothballs specifically for the project. Michael Fremer's online interviews with Don Was and Bernie Grundman expressed both men's dedication to recapturing the "feel" of the original Blue Note LPs, the only constraint being the records would have to sell for $18.99 apiece. The Blue Note publicist assured me that these are not audiophile reissues, but that they sounded great, nonetheless.
Don Was, whose memories of his first Blue Note purchases probably align with those of most jazz lovers in their 40s to 50s and beyond, is passionate about bringing new fans to the label's wealth of masterpiece recordings. It's the under 30 bracket that is driving the current vinyl resurgence after all. And while the new reissues don't fare well when critically A/Bed to 1970s era Blue Note Liberty or United Artists reissues, which are now fetching close to $100 online for some titles, they are a high quality product, from the beautifully reproduced jackets to the better than decent pressings to the variable, but basically excellent sounding vinyl LPs.
If you've heard an original Blue Note "167 Lexington Ave NYC," "47 West 63rd New York 23" or "New York USA" LP manufactured from 1951 to 1966, you know these are extremely well recorded and beautifully pressed 180 gram LPs. They are heavy in every sense of the word. Marc Myer's 2012 JazzWax interview with Blue Note engineer Rudy Van Gelder revealed his extensive use and early adoption of sensitive Neumann microphones for all his Blue Note sessions, explaining part of the records' rich sound, vast dynamic range, detail, immediacy, presence and warmth. Coupled to Blue Note founder Alfred Lion's practice of paid rehearsals, Van Gelder's innovative recording techniques endowed the label with its unique sound right up through the mid 1970s. An abused late '50s Blue Note LP, such as my recently purchased G+ copy of Lou Donaldson's Gravy, can still sound mighty good. Even with surface noise, the music is so powerful, it's like magic how it energizes the room. A mint copy of a late 50s Blue Note LP transports you to Van Gelder's studio in Hackensack, New Jersey surrounded by musicians encouraged to play their hearts out by enthusiastic Blue Note founder Alfred Lion (who often danced at sessions when the musicians hit the sweet spot). This explains why some G+ "167 Lexington Ave NYC" original Blue Note titles are asking and getting prices over $100 on eBay.
With vinyl's new found cache among the younger set, Blue Note's 75th Anniversary reissue campaign is perfectly timed, the label even reissuing their debut recordings by Meade Lux Lewis and Albert Ammons for Record Store Day 2014.
How do these new LPs sound? For starters, three out of the five LPs I received were warped. They played fine, but still, that was discouraging. They look great: shiny, black and glossy with only minimal non-audible smudges from the pressing process. Cover art reproductions are uniformly excellent, though the colors pale next to the originals, which featured not only heavy cardboard jackets but lustrous, saturated colors. But overall an excellent pressing job. Like NOS tubes, it's practically impossible to duplicate that 50s era level of quality today.
I compared my Music Matters Blue Train and '70s era Blue Note Liberty Speak No Evil to the new reissues, just for fun. My comment at Fremer's Analog Planet site, which he quoted in his blog regarding Speak No Evil, bears repeating!
Fremer wrote "He wrote 'The new reissue didn't fare well. It lacks the dynamics and punch of the 70s LP. That old record has a lot of trumpet splat and the instruments are in your face and super dynamic, it's actually a louder mix (sic). The new LP sounded recessed, especially on Hancock's piano. The new LP sounds a little smoother, but I'd rather have the dynamics and the rough-around-the edges quality. Oddly enough, the new LP is far from what I would call a digital presentation. It just sounds a little weak. But they didn't mess with the basic sound, it just sounds soft.'"
Evaluating the Blue Note reissues further I powered up my budget rig for these budget-minded reissues: Music Hall MMF 5.1 SE turntable with Denon DL 103 cart, Snell J/II speakers, Analysis Plus cables, Sound Quest XX Tube Preamplifier and Sound Quest SQ 30 6V6 Tube Power Amplifier (the latter two in for review).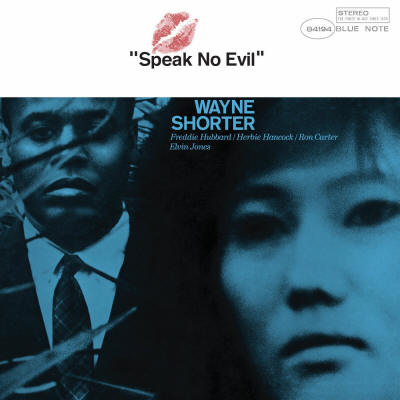 WAYNE SHORTER SPEAK NO EVIL
My old vinyl copy of Speak No Evil sounds plain funky. Manufactured between 1973-75, the record label's small blue quarter note on a larger black "b" sitting on a blue background denoting its era, the LP is very dynamic with a reasonably wide stereo spread. For some reason, this era of Blue Note LPs play loud. They were probably cut at a high gain level. Either way, they practically shout. Speak No Evil is probably Wayne Shorter's most popular Blue Note LP, its smoky, curious, gripping music performed by an outstanding lineup. Freddie Hubbard's salty trumpet, Ron Carter's sinewy bass lines, Herbie Hancock's articulate and cerebral solos, and Elvin Jones churning drumming perfectly compliment Shorter's torrid tenor sax and dreamlike/nightmarish melodies. Carter's bass is not especially large here, and the drums are recorded as one unit rather than a collection of instruments, but the immediacy of this recording never fails to sound fresh. Speak No Evil cooks.
The shiny new reissue Speak No Evil didn't play as loud, but its top end was a little more pleasing to the ear. It didn't sound tipped up, just more illuminated somehow. This lent a shimmering quality to cymbals and greater attack to trumpet. The instruments were grouped more tightly together in a less stereo centric center image. You'd think the mix would be the same, and it probably is, but one adjustment can affect the entire record in ways that are not entirely understood by a quantifiable, purely scientific evaluation. There was less definition and overall distinction to individual instruments though there was more decay on cymbals and trumpet owing to the greater upper air extension. Acoustic bass sounded fatter (akin to the fatter bass on The Beatles recent LP reissues mastered for younger CD-trained ears), but slightly smudged sounding. The LP wasn't as dynamic, and the images sounded smaller overall, but the sweeter top end air resulted in a smoother presentation. Overall the Speak No Evil reissue lacked the 70s era reissue's impact and dynamics, but its general tonality was uniformly excellent.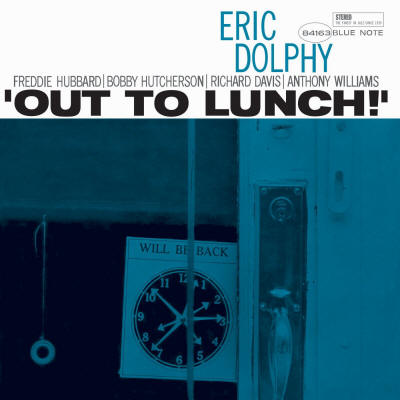 ERIC DOLPHY OUT TO LUNCH
Eric Dolphy's Out to Lunch also arrived warped. Not enough to cause a problem, but it did effect piano notes, causing them to sway as if Herbie Hancock was getting dizzy! I had no copy to compare to so I let it play, and it thoroughly swept me up and away. The vinyl was dead quiet, bass sounded taut and focused, but not digital or etched in any way. This Out to Lunch was greatly enjoyable, this 1964 example of "out jazz" as bold now as then. Featuring an amazing lineup of young drummer Tony Williams, his former employer alto player Jackie McLean, trumpeter Freddie Hubbard, vibraphonist Bobby Hutcherson and bassist Richard Davis, this is one of Blue Note's classic titles reissued with great care. As long as you don't expect original pressing or even '70s era sound, this is one fantastic sounding LP.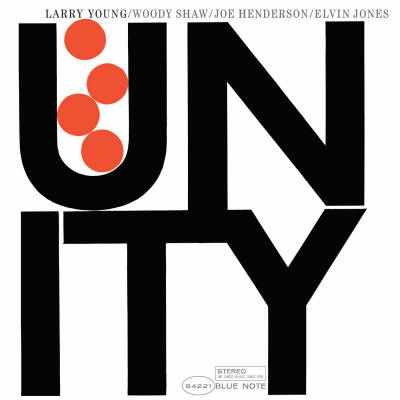 LARRY YOUNG UNITY
Organist Larry Young's Unity is another classic. Young only recorded a handful of truly special albums before heading off into the ill-fated commercial wilderness. Supercharged by Elvin Jones intrepid, nearly Holy Ghost filled drumming on Unity, Young works his Hammond B3 organ like no one before or since. While Jimmy Smith was exciting, and Shirley Scott the epitome of grits and gravy class, Larry Young injected organ trio tradition with equal parts psychedelic glee, hard bop logic, jazz swing and his own streamlined technique. Young improvises with all the fire and invention of McCoy Tyner, but adds mad scribbles of gospel, R&B, carnival glee, and cocktail swing. The sidemen of Joe Henderson, Woody Shaw and Elvin help to create a truly classic recording. Young's other Blue Note outing, Into Somethin' with Elvin Jones, Grant Green and Sam Rivers, is equally fine.
This copy of Unity was only slightly warped. The upper register was a little shrill, but the organ sounded warm and deep. Elvin's Latin bell pattern on opener "Zoltan" was extremely well captured and upfront in the mix. Young's heart-of-chaos and his mad inventions are expressed in heated punctuations, fevered riffs and bluesy trails. The reissue sounded perfectly fine, drawing me into the performance and leaving me duly awed and satisfied.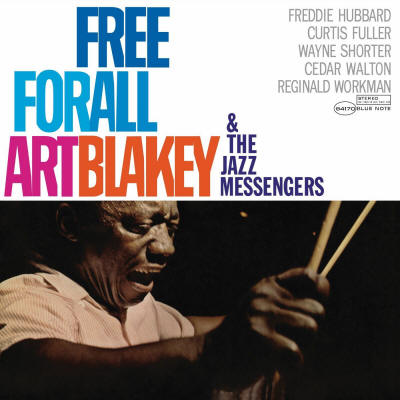 ART BLAKEY & THE JAZZ MESSENGERS FREE FOR ALL
My least favorite of the Blue Note reissues, Art Blakey's Free For All, is aptly titled. The music is boisterous and over the top, as if Blakey and his assembled Messengers of Freddie Hubbard on trumpet (his last session with the Messengers), Wayne Shorter on tenor sax, Curtis Fuller on trombone, Cedar Walton on piano, and Reggie Workman on bass were dipping their toes into the then nascent free jazz scene. Nothing here is free, but the cacophonous clamor on some tracks is overwhelming. Blakey and the Jazz Messengers made pure hard bop albums (Indestructible), lushly romantic albums (Like Someone in Love) as well as blowing sessions (At the Jazz Corner of the World), but Free For All is the oddity in the bunch seemingly without a graceful stylistic home.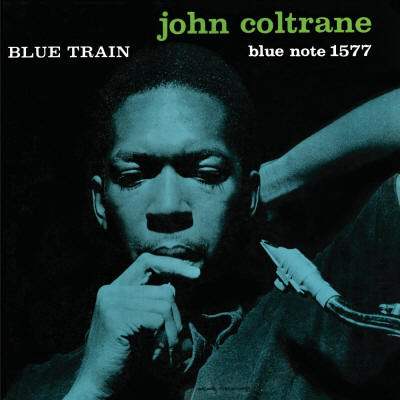 JOHN COLTRANE BLUE TRAIN
To compare the reissue of John Coltrane's Blue Train, I brought out my recently purchased Music Matters Blue Train. I am used to original Blue Notes playing with a great degree of punch, low end wallop and immediacy, so the somewhat soft presentation of the Music Matters' Blue Train took me by surprise. But that was on my larger rig consisting of Shindo, DeVore Fidelity and Kuzma gear. I owned but got rid of the Classics reissue of Blue Train which was truly a dud, with crippled upper transients that made cymbals sound washy and tinny and Trane's tenor saxophone neutered.
Playing the Music Matters Blue Train on more smaller system was a blast. A nice sense of air issued from Philly Joe Jones ride cymbal on "Locomotion," and Curtis Fuller's trombone was equally lustrous. Trumpeter Lee Morgan's swift, arcing lines blew past like a race horse, all of his wit and glamour a burnished glow. Drummer Philly Joe Jones' typically fire-powered fusillades of classy snare drum phrasing and popping swing triplets sounded fantastic. Could this sound better than the original LP? My Music Matters copy of Hank Mobley's Soul Station sounds ever better if that tells you anything.
Delivered in glorious mono, the Music Matters Blue Train even reveals the rafters of Van Gelder's Englewood Cliffs, NJ studio, so true to the source is the reproduction. A winner! as well it should be for close to $50 with shipping.
The 75th Anniversary Blue Train was glacial by comparison. But of course this is not a fair comparison. The 75th Anniversary reissue had a much smaller soundstage, and again the digital file the disc can call "Mom" endowed upper transients with a delicate transparency that gave cymbals, trumpet and snare drum a smooth, but noticeable, sheen. Drums sounded lighter overall. But as with all the 75th Anniversary reissues, there is no sense of digital glare, nothing to induce listener's fatigue. If anything, the added treble energy lent Paul Chambers' upright bass a more articulate delivery that was a gas. Overall, a much lighter if thankfully not brighter Blue Train.
All five Blue Note 75th Anniversary reissues trump in no uncertain terms those horrible, tinny, compressed, DMM Blue Note LP reissues from 1987 onwards, when the worst kind of digital processing and general lack of care was the order of the day. Oh, yea, that was also the era of CD's "Perfect Sound Forever." So long suckers!
Don Was, Bernie Grundman, et al, have done a superior job, and are to be thanked. Though I own many '70s era Blue Note reissues, I can't wait to get my hands on the next round of five LPs to be released April 22nd: The Ornette Coleman Trio At The Golden Circle Stockholm Vol. 1, Herbie Hancock's Maiden Voyage, Sonny Rollins' A Night At The Village Vanguard, Cannonball Adderley's Somethin' Else, and Dexter Gordon's Our Man In Paris.