LARRY COX'S SYSTEM
LOUDSPEAKERS
ATC SCM 20.
ELECTRONICS
Majeel Labs Pristine S-10 amplifier and E.A.R 864 preamplifier.
SOURCE
Audio Note CD3 CD player.
CABLES
Ensemble Dynaflux and Calrad balanced interconnects. Speaker cables made from Belden 1219A wire & IXOS 6003a.
ACCESSORIES
API Power Pack. BDR cones.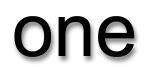 Being an audiophile means that you obsess, wonder, and worry that there's something missing in the sound of your system, and that if you find that one precious thing, all will be well in your audio and musical life. The antidote is easy—throw money at the problem and continue as before, hoping to find the component that will satisfy you forever. Occasionally you think you've found it, but realize you were incorrect and get back on the treadmill, spending more money, thinking you've got it right, realizing you were wrong, and so on. There is no resolution in this model, but how many audiophiles do you know who are eager, if not anxious, to hear the next great component? It seems to be part of audiophilia, especially among reviewers, but what if you are not an audiophile, and don't want to get on the treadmill? You see audiophiles spending tons of money, and sheepishly saying that this is what you need to do to get good sound. For those not ready to throw money at their dissatisfaction, the advice seems crazy.
The good news for people looking to jump in is that, while there is still a deep end to swim in, there are also lots of toys in the "shallow" end that are pretty great. After splashing around for a little while, you can get out, dry off, and move on to something else. In other words, there are many inexpensive, good sounding speakers these days, even though they don't all sound alike. Here's where you are likely to find that your dilemma lies—do you go for detail and tonal accuracy without undue brightness, but settle for a slightly lightweight sound, or do you go for a speaker with more bass and a decent tonal balance, but which has less detail? You also have to choose the speakers that work best in your room. This brings me to the $995 Meadowlark Swifts.
The Swifts are Meadowlark Audio's entry-level floorstanding speakers. They are well built, easy on the eyes, and easy to drive. The Swifts are about 35 inches tall, and slightly tilted back, and have a very solid feel despite their relatively light weight. They present a simple face to the listener, with a small rectangular port at the base of the speaker for the transmission line. Meadowlark delivers the speakers with cute and functional stands that look like bird's feet. The Swifts feature first-order crossovers, and are quite efficient. They play loud easily and quickly, and with grace. My initial impression was of a slightly lean sound with relatively little bass, though it should be taken into account that I'm listening in a fairly large—26 by 20 foot—room, with an average ceiling height of eleven feet. It takes a lot of sound to fill this room, and the Swifts, like many many speakers I've previously listened to and loved, were a bit too small for the job. In my back bedroom, they were great, although that room simply doesn't allow for the experience of live music in the home. In the smaller room, their bass was still a little light in weight, but better than it was in my regular listening room. The Swifts could play reasonably loudly, although not on a par with the $2500, self-amplified ATCs.
To get the feel for the Swifts, I put on a couple of torture tests (some of it torture for the Swifts and some for the listener). John Williams and the Boston Pops' rendering of Albinoni's Adagio works its way around a deep bass pattern on the organ. On the right system, the depth and room pressurization can be riveting, but with the Swifts there was only a hint that something deep was going on. Bass was clearly present, but it was only deep enough to suggest the depth of the organ notes. The bass guitar on Mary Black's No Frontiers was sprightly, and though it lacked the bottom end of a real bass, I still got a sense of a bass player working his magic, and a sense that there was a band in the room. Ditto for Ry Cooder's "Paradise and Lunch." On "Jesus on the Mainline" in particular, bass was present, and it propelled the music along, but didn't hit my chest and alter my heartbeat, as live music can. "St. Thomas," from Sonny Rollins' Saxophone Colossus, was fast, alive, and finger-snappin' tight, if not as full sounding as it should be.
Further up the frequency spectrum, Mary Black's voice became more forward sounding and lean than usual. She has a beautiful, almost bell-like tone, with a brush of warmth and—for lack of a better term—humanity that makes her a joy to listen to. With the Swift's, the bell-like tone was present, along with the beauty, but what was missing was that bit of warmth that conveys humanity. In fairness, I am attuned to this recording, and to reference speakers that cost four times as much as the Swifts. There is a clarity and warmth to the ATCs that I love, and find with few other speakers, at any price. Back to Saxophone Colossus, the reedy quality of Sonny Rollins' sax was clear, and obviously not created by exaggerated sibilants. This was simply a wonderful rendition of saxophone. Ditto for Coleman Hawkins Encounters Ben Webster. The tenor saxes of both were easily distinguished, and enjoyed.
I then put on my wife's copy of Abba's Gold. Abba made some of the most hummable bubblegum the world has ever heard, but the recordings were awful, to be generous. Happily (or unhappily, if you were the listener), Abba's greatest hits were forward, bright, and pinched, much as they sound on my reference system. I did learn, however, that the Swifts don't exaggerate sibilants or tweak the tonal balance in a bright direction. As a further exploration of hyping, I then put on Diana Krall's When I Look in Your Eyes, to see if the Swifts added any artificial life to female vocals. Unfortunately, the Swifts added no life whatsoever to this lifeless, bored, and boring singer, though again this result was favorable to the speakers. The reproduction of Miss Krall's voice was quite good, if light in weight and ever so slightly forward.
When pushed hard, it seemed to me that the Swifts got a little beamy and vocals were louder than the accompanying music. Perhaps this is their single sin, but for listeners with less resolving amplification, the forwardness could render vocals easier to understand and offer a perception of increased clarity. Imaging was also quite good. The soundstage was well spread out, between the speakers and behind them. With a tube amp in place, the soundstage was a bit deeper. The Swifts will be a good choice for people who want clarity of detail, imaging, and speed. They also match well with an inexpensive receiver, so you could upgrade your rack system significantly by adding a pair of Swifts, though they will certainly do better with better amplification.
The Swifts provide an immediate presentation and an experience of the speed and rhythm of a live concert, if not its weight and body. For $1000 you don't get that, from the Swifts or any other speakers. Listeners who want to hear the weight of an orchestra or the force of a live rock band should look elsewhere, especially if they have a large room. In my experience, Meadowlark's "house sound" borders on lean, and I prefer a richer, fuller sound. Remember, however, that you won't be listening with my ears. The Meadowlark Swifts can allow you to dip your toes in the audiophile water, then leave the pool and get on with other things in life. You will have speakers that offer an excellent, if slightly lean sound, and will never offend. Larry Cox
JIM GRUDZIEN'S SYSTEM
LOUDSPEAKERS
Dali Grands.
ELECTRONICS
Denon AVR-3801 receiver.
SOURCE
Arcam DiVA CD72T CD player and a Denon 3300 DVD audio/video player.
CABLES
JPS Labs Superconductor FX, Dali Wave 5000, and Wasatch Cable Works 104-U interconnects and Dali Silver Wave Four and JPS Ultraconductor bi-wire speaker cables.
ACCESSORIES
Tripp-Lite Line Conditioner LC-1800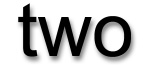 A two-way speaker that claims to have a frequency response of 35 Hz-22 kHz with a 5.5-inch woofer, for under a grand? Don't make me laugh. I'd never heard any of the Meadowlark speakers prior to this review, though I'd heard some good things about them. When I received the Swifts, I was surprised at how small the box was. Because of their shape, they can be placed face to face in one box, cutting down on the expense of packing and shipping, which is then passed on to the consumer. Unpacking and installing them was a breeze. They only weigh 35 pounds apiece, and the one-piece stands are easy to set up.
The Swifts are a little top heavy because all the drivers are at the top, so use the supplied spikes and stands. If you have seen Meadowlark speakers, you know about their grilles, which are just pieces of fabric with some elastic sewn in to stretch around the top portion if the speaker. The manufacturer recommends you either leave them on or off, probably because you could damage the fabric or elastic by attaching and removing them repeatedly. On the back is a single pair of gold-plated binding posts, which accommodate either spades or banana connectors.
Their looks are not quite traditional. In the right decor they could look stunning, but in my traditional home they looked somewhat out of place. They come in three finishes: light, dark, or black ash. I'd have liked to see a pair in black. They boast a 5.5-inch VIFA woofer and a 1-inch fabric dome tweeter. Meadowlark claims a 35-Hz bottom end—more on that later. They are 8-ohm speakers with a sensitivity of 89dB, and can be played fairly loud with low power. They are 36 inches high, 7 inches wide, and 9.5" inches deep, although with the speaker stands, the width is more like 13 inches at the bottom.
On to the music. I played all my favorites plus a wide variety of other music. I also used them in my home theater setup, in which they excelled. With music, they were really fun to listen to. They didn't have quite the smoothness or elegance of the Cadence Divas ($3000) that I'm currently auditioning, but were very detailed and possessed excellent pace. Compared to the Audes studio monitors ($1000), the Swifts were more detailed, had better bass, and were much better all-around performers. The Swifts are very agile speakers for under a grand. I expect a fast sound from mini-monitors, and that is what I got. The soundstage extended well beyond the speakers, and they practically disappeared. All I did was turn 'em on and enjoy the music.
The music that I played with the Swifts included Dire Straits' Sultans of Swing, The Eagles' Hell Freezes Over, Israel Kamakawiwo'ole's Facing Future, and Stevie Ray Vaughn's Couldn't Stand the Weather. As you can tell, I like rock music, and bass, an integral part of rock, is important to me. The Swifts are claimed to go down to 35Hz, but I didn't hear it. My best guess would place it around 40Hz, still a pretty good feat for a 5.5-inch woofer, and possible because the Swifts are transmission line speakers. The hole at the bottom is a tube about one meter long, which is what allows Meadowlark speakers to sound deep while being somewhat petite. The bass that the Swifts possess is quite taut and quick, if not the fullest out there. With Dire Straits and the Eagles, the bass had good extension and dynamics, while the midrange and highs were very lifelike. There is some stellar guitar work on the Eagles, Dire Straits, and Stevie Ray Vaughn CDs, and the Swifts reproduced it flawlessly. On some passages, I could actually hear the artists' fingers moving along the strings. For an under-$1K speaker, I thought this was exceptional performance. Iz's voice, which is the key element on Facing Future, was clear and delicate, never rough or harsh.
My listening experience with the Swifts was very enjoyable. They were a good match for my solid state equipment, and a delight to have in my listening room. Their positives far outweighed the negatives. They were resolving, dynamic, agile, and most of all, flat-out fun to listen to. I looked forward to coming home from work, cracking a cold one, sitting back, and enjoying them. Comparing these to some other speakers I've reviewed, such as the Ruark Prologue IIs ($2000) and the Silverline SR 11s ($1400), I'd place them right between the two. The Ruarks were a little deeper, more dynamic and detailed, and worked really well in my home theater setup, while the Silverlines reproduced the mids and highs superbly, had excellent pace and rhythm, but didn't have the bass that I love and need from a speaker. They all have excellent qualities, but with my equipment and my preferences, I'd pick the Swifts. In my opinion, they are a bargain and a lot of speaker for the money. Jim Grudzien