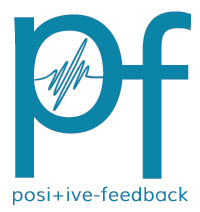 You are reading the older HTML site
Positive Feedback ISSUE 7
june/july 2003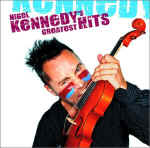 Nigel Kennedy's Greatest Hits, Nigel Kennedy, violin; assorted accompaniments
EMI 7243 5 57330 2 3 (DDD/ADD). TT: 71:19.
VIVALDI: The Four Seasons: Spring: I. Allegro; Autumn: III. Allegro. MASSENET: Thaďs: Méditation. SATIE: Gymnopédie No.1. VAUGHAN WILLIAMS: The Lark Ascending. DEBUSSY: The Girl with the Flaxen Hair. BACH: Sonata in C: IV. Allegro assai; Es ist genug, so nimm, Herr. KREISLER: Praeludium and Allegro. TRADITIONAL: Danny Boy; Scarborough Fair. KENNEDY: Melody in the Wind. MONTI: Csárdás.
In case you don't immediately catch it, the soloist appends a postscript to his booklet note: "Please note the name change!" And, indeed, he's got his first name back. Just as well – the capricious switch to the stand-alone "Kennedy" (ŕ la Madonna? Cher?) achieved mostly confusion.
One doesn't think of Kennedy, of the spiked hair and punk concert dress, as being around long enough to have "Greatest Hits." But the recordings involved cover a sixteen-year span: given the reigning doldrums in classical recording, I suppose, a successful sixteen-year career suffices nowadays to achieve "grand old man" status.
The most recent tracks, previously unreleased, show the artist's admirable technique and stylish musicality at their peak. In the Bach solo sonata movement, every note is a clear, firmly bowed entity, yet they aurally coalesce into chordal groups to provide a sense of harmonic motion. The concentrated intensity of the meditative Es ist genug chorale, with support from violinist Jonathan Gandelsman, violist Robert Brophy, and 'cellist Reinhard Armleder, is persuasive. On a completely different plane, Vittorio Monti's Csárdás, with the Polish trio Kroke, has a rollicking, infectious lilt and forward excitement.
Of the recycled material, the smaller-scaled pieces fare best. I particularly enjoyed the solidly inflected, thrusting performance of Kreisler's Praeludium and Allegro – John Lenehan the capable pianist – and the liquid intertwining of flute and "uilleann pipes" in the Scarborough Fair arrangement (though I could have done without the London Voices' wordless background chorus). And Debussy's Girl with the Flaxen Hair is, simply, lovely.
In those last two selections and several others, Kennedy assumes directorial duties from the violin. Unfortunately, the soft-edged playing and reticent rhythmic projection of the autopiloted English Chamber Orchestra mostly encourage the soloist's tendency to languour. The Lark Ascending, by far the most substantial piece on the program, begins pallidly – conductor Simon Rattle has always had his languid moments – but picks up a bit when the tempo does.
Two of the less objectionable movements from Kennedy's controversial Four Seasons, rather fiercely played and recorded, bracket the program. Otherwise, the sound quality is predictably variable, best in the solo and chamber pieces, and in The Lark Ascending, which has a pleasing, atmospheric ambience. The rest is so-so.
Stephen Francis Vasta