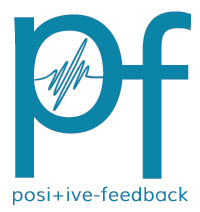 You are reading the older HTML site
Positive Feedback ISSUE 7
june/july 2003
Tubes, Turntables, and Tall Speakers: Home Entertainment 2003
by Robert H. Levi
At Home Entertainment 2003, seven floors of the St. Francis Hotel in San Francisco were devoted to stereo, surround sound, and home theater. Mountains of software including LPs, CDs, SACDs, DVD-As—you name it—were available. It was an adventure in music and sonic wonder. Tubes, turntables, and tall speakers were the treats of the day, and were found in almost every demo suite.
First up, Classic Records. Michael Hobson was at the Acoustic Sounds booth, talking about his latest releases, and was more than happy to give our readers a sneak preview. The Allman Brothers at the Fillmore East, a two-record 33rpm set on 200-gram vinyl, is due out in July. Procol Harum (their first LP) will also be a two-disc 33rpm set, with a special 33/45 disc of "A Whiter Shade of Pale," and the first thousand copies will also include a unique 7-inch 45 of "Lime Street Blues" in stereo. Belafonte at Carnegie Hall will also be available, and Gounoud's Ballet (LSC 2449) will be reissued in 200-gram vinyl.
Over at Kimber, the always-friendly Dick Diamond announced their latest entry in low-cost audiophile cables. The Kimber Timbre cable, at $96 per meter, outguns the PBJ and nearly reaches the sonic purity of the Hero at $150/meter. Kimber is so confident in the Timbre that the PBJ will be slowly phased out of the line. The Timbre features twice the copper in the hot leads and a colorless Teflon dielectric, and is available single-ended or balanced.
Over at ART Audio, Joe Fratus, their extraordinary inspiration and GM, showed me the Carissa amplifier, named after his beautiful daughter. It features two 845 output tubes, and pumps out about twenty pure and powerful watts per channel. What a light show! It sounded dynamic on a pair of tall Cain & Cain loudspeakers of 97dB efficiency. Joe's ART phono stage was also on display, as were other gorgeous pieces in chrome.
Big, big, big sound and power was the word at Avant Garde, where we were treated to the Trio 3.0s with bass horns, six BAT VK-75 tube amps, Cardas wire, a BAT preamp, and a turntable and cartridge personally set up by George Cardas. Whoa! Classic Records' Casino Royale was alive, with Dusty Springfield singing and a jazz club piece that took you to the venue. If you have a room big enough—and I do mean big—plus a couple of hundred thousand bucks to splurge, look no further. (The speakers do come in smaller sizes.) This was gorgeous stuff, in red automotive lacquer finish, and Jim Smith was a great host, as always.
Hovland was showing off their new HP 200 preamp, an improved version of the famed 100 with a remote control and a light show of extraordinary blue backlit controls. It will be available in August, with price to be announced, though someone whispered in my ear: $7000. Both the 100 and the 200 will remain in the line. The Radia, a $9500 solid state amp, was powering the Triangle Magellan, with horn-loaded tweeters, in a very good-sounding setup. Hovland used its own wire and an Audio Aero SACD player. The Triangles were about seven feet tall, but had a small footprint. The controls on the HP 200 were state of the art, and as exotic as they come.
Wilson, VTL, and Transparent Cable teamed up with host Peter McGrath to make some dynamic music. The Wilson Maxxes were powered by the gorgeous new 200-watt triode VTL Siegfried amps (twelve 6550s per channel), the VTL 7.5 Ref line stage, top-of-the-line Transparent cable, and a Cardas Heart cartridge on a La Luce Turntable offered big, big sound that was detailed to the extreme. Remind me never to sit on the front row in the Wilson suite again! The new amps were the most beautiful, modern construction yet. Luke Manley told me these babies will power anything on the planet.
I give two RHL prizes for best sound this year:
The Musical Fidelity suite, with Dynaudio Temptation speakers, Musical Fidelity Tri Vista 1000-watt monoblocks, Musical Fidelity SACD player and preamp, and Tara Cable's latest .7 formulation, was musical, detailed, layered, and oh so compelling. Though tall, the Temptations have a small footprint and spot-on sound. I have never heard Musical Fidelity electronics sound anything but excellent, but the new Tri Vista 1000s were love at first hearing. No tubes in these, but loads of tube-like sound and smooth power. The Tara cable, which comes in the line between the Zero and One, is a winner. No edge or blur, just natural, musical sound. This system was a winner!
The Wisdom Audio suite also won best sound of the show with its Adrenaline M-75 speakers ($42K), Wisdom amps, Wisdom crossover, and Wisdom SACD player. All were hooked up with a new cable, Soundstrings—pure copper cable that uses a patented wire formulation, made in upstate NY by a company that has been an OEM supplier to others up to now. This system was music. Though I sat on the front row in a smallish room, these tall planar speakers magically wove note after note. It's interesting that both best-of-show systems were solid state, but oh well. All in the suite freely admitted that the Soundstrings and AC connectors were superb. Everything matters, of course, and whether we give the speakers, amplification, source, or cabling the nod, who cares? It was amazing to hear!
The Nearfield Acoustics suite was crowded and a bit overwhelming. The big 7.5-foot Pipe Dreams were not shown to their best advantage, even with the gorgeous VAC amplification—monoblocks that sell for $10K each—but the baby ($20K) speakers, the Model 9s, were truly lovely. VAC 220-watt monos powered these jewels, and all was hooked up with Nordost cable. Though not a showstopper, this room, though small, had great sound.
Further notes:
I noticed that almost every room used cable elevators under their interconnects. Precision Audio supplied many of the suites, as did Polycrystal. I don't use them right now.
Unfortunately, the ASL Hurricanes were not on display. These 200-watt tube amps are being distributed in the US by Michael Hobson of Classic Records, and are being sold by audiotweakers.com. I've not heard them, so caviat emptor.
The Silverline suite featured the new Bolero three-way speaker at $8K, powered by all CJ ART gear and sounding detailed and musical. The new CJ 140 tube amp sounded great.
McIntosh was out in full force with their wonderful C2200 tube preamp powering MC 501 transformer-coupled solid state 500 watters, with a Mac CD player and changer and their XRT speakers featuring 38 drivers per channel. The room was smallish, but the sound was very musical, and not at all edgy or stressed. The preamp was the star, at $4600 including phono stage. The construction is as good as it gets. The manufacturer recommends that the controls be cleaned internally every 75 years—no kidding.