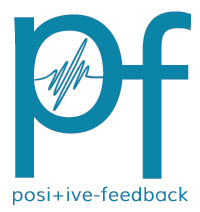 You are reading the older HTML site
Positive Feedback ISSUE 7
june/july 2003
Francois Couperin's Suites for Viole, 1st and 2nd Concerts, Mieneke van der Velden
Channel Classics CD and CD/SACD hybrid
by Bob Neill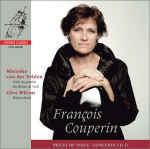 The performance of this eloquent and sonorous solo bass viol music that I am used to and have come to love is Jordi Savall's (Astree) with Ton Koopman (harpsichord) and Ariane Maurette (bass viol continuo), a 1976 recording that includes just the two suites. It has Savall's characteristic sensuality, bow drawn over the strings with a steady but smooth hand that never lets them utter an ugly sound, resulting in an overall sweetness, warmth, and sonority that calls to mind the round and expansive sound of the composer's suites for harpsichord. I am also used to hearing the additional voice of the basso continuo, which adds both contrapuntal and harmonic interest.
Mieneke van de Velden's approach is considerably more forceful and less overtly warm and rich, opening up the instrument and expanding its expressive powers. The absence of the additional bass voice also tends to sharpen the focus of the two voices. We are more aware of the bass viol's less seductive upper range and her tone overall is less solicitous, more bitter-sweet. No languorous French baroque sensuality here! Hers is a crisp northern European view of Couperin, if that is not too simple-minded. Contrasts abound: in texture, in relative loudness and softness, in forcefulness and ease of bowing. It is a bracing and exciting view of French baroque that urges us to consider it as baroque first and French second. It is as musically interesting as hearing William Christie and his Les Ars Florissants bring their French interpretation to Handel (Messiah), Purcell (The Faerie Queene), and Mozart (The Magic Flute).
Comparing the CD and SACD versions, (both recorded in DSD), I find the harpsichord a little more present and more appealing on the SACD; the viol is smoother, pulling van de Velden's performance just a step back towards Savall's. Both instruments feel as if they are in a room together, whereas on the CD it is all flatter and more two-dimensional. If you'd like to hear Jared Sacks of Channel Classics talk about SACD and pick up some interesting background on this interesting man (born in Needham, Massachusetts!), I recommend the current issue (July/August) of Fanfare, a publication many of you already know of if you're reading this review note. (Fanfare, Inc, P.O. Box 17, Tenafly, New Jersey, 07670. Email: fanfaremag@aol.com) Bernard Jacobson, a Fanfare regular, conducts an extended interview of Sacks that is chock full of musical and technical information.
System used for audition: Audience modified Sony DVP-NS 999ES, Blue Circle AG3000 and AG8000, Reynaud Concordes, Audience Au 24 interconnects, Au 24 and Reynaud HP216A speaker cable, Elrod EPS Signature power cords.