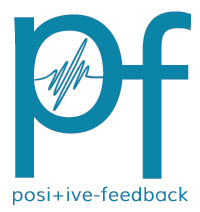 You are reading the older HTML site
Positive Feedback ISSUE 65
january/february 2013
wadax
PRE 1 Preamplifier
as reviewed by Jim Merod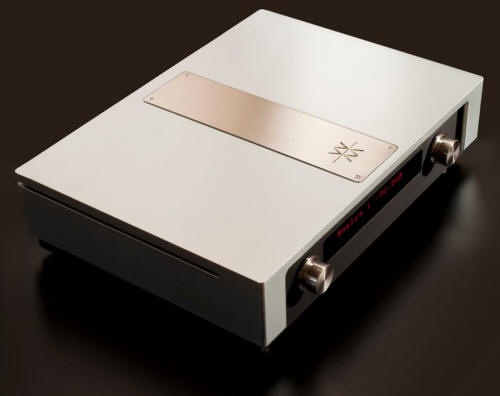 The Man up the Street, Over the Hill (Sharp Left)
My recent luck began with a simple visit nearby to my good friend Rick Brown's Hi Fi One... a vivacious home audio emporium atop La Costa. Rick's ability to make guests feel welcome in his digs is in a class by itself. My visit was ostensibly to get caught up on the newest iteration of Rick's and Javier Guadalajara's Wadax PRE 1 remote-controlled digital preamplifier with its DIVIN phono stage ($34,000). The optional Hermes recording / hard drive playback streamer adds $4300 to the price, so the total Wadax bundle in a single chassis, fully loaded, weighs in at $38,300... a mere pittance for anyone seeking an unduplicable experience of state of the art digital and analog audio reproduction. In one box, yet! Multiple uses. Mind scrambling possibilities which I cannot print in a family journal.
I trekked over to Ricardo's luxurious ultra-musical hang out because I'd been hearing the incremental development of the Wadax over the series of intense months that Javier and Rick worked to create its unique audio capacities and then (in true high end fashion) tweak it, massage it, boost and revise it, always with an extraordinary attention to technical details and sonic precision. Since I'd heard the early incarnations of the Wadax—an audio unit unlike any I'd ever experienced—my curiosity was at a high point to find out where this amazing digital/analog Swiss Army Knife preamplifier had arrived.
On one hand, I believed with intuitive faith that this preamp was destined for genuine audio greatness because the partnership of the absolutely brainy and technically acute Javier Guadalajara with Rick Brown's aesthetic intensity and pragmatic outlook, in its self, is a marriage of rare talents. On the other hand, I'd heard how easy to use and how mind-boggling the Wadax was already—before the quantum magic now induced to control entangled audio Q-bit signals at ridiculous levels of musical finesse took place.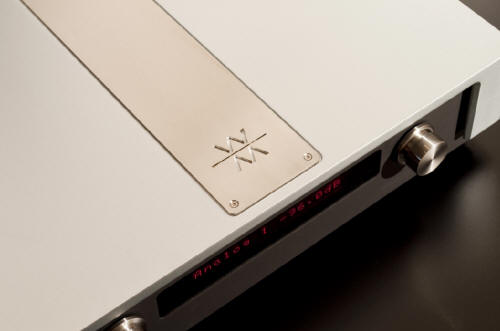 Although I'm aware that the Wadax employs proprietary technical advances that I'm not at liberty to divulge while, nonetheless, not wholly leaving the field of high-end electronic wizardry, the outcome accomplished with this arrogant unit's arrogant invisibility sets (for me) a new standard in presenting accurate, completely truthful musical signal delivery.
Did I mention that the audio achievement here demonstrated amounts to a creation of Audio Arrogance with a new footprint: nothing at all of any sort between music to be indulged and the indulgence in astonished erotic spirituality?
Do not take my addled word for this. Put your head in the game here, Matey. I dare you to find yourself at Hi Fi One (or any place on planet earth where the mercurial and ubiquitous Ricardo Brown appears to regale "those who bloody well get it." Listen. I've had many long, deep, problematizing conversations with this man. He's not only smart. He's savvy (dig?): he knows Johnny Hodges' upper register glissandi from Marshal Royal's. Try that search for alto sax differentiation from your ordinary upper-class audio dealer.
Nyet, Tovarich. Ain't gonna happen. And I've gone toe-to-toe, tooth for jowl with this bloke and he doesn't blink even as we diverge in our take on things. Ricardo B. and I do not always agree about the origin of women's enigmatic profundity, or Jimmy Hendrix's hyper-blustering, or Maria Callas' high C and Sarah Vaughan's ineffable allure (etcetera), but Rick's a fellow who tells it straight. You do not have to agree with him to know he means what he says, regardless of agreements or disagreements or the occasional mayhem that breaks out in his wake and mine [for someone's sake, don't mention this to his wonderful and beautiful Lady or mine... ].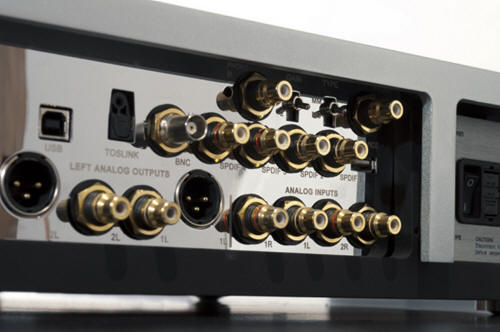 The bottom line is that Rick Brown's system, like any great one, is always a "work in progress." It has become a pinnacle of musical resolution, an audio system worth the pilgrimage.
Wadax Audio Arrogance Considered as a Virtue or Secret Evil
How can any piece of gear that virtually all self-respecting audio nerds and big time operators will salivate uncontrollably over be "evil"? Well, Waldo, let me explain.
Numero Uno, your readership's residual skepticism about this prospect of evilness is probably correct, yet consider the heartbreak accompanying your realization that this (yes, truly "arrogant") unit obliterates all you previously thought to live with and does so glowingly ad infinitum. Think about that prospect.
Have you sounded your uncertain audio dept yet? Huh? Trip lightly into blazing fields of light. And sonic wonder.
Numero Dos. Here's the remarkable Wadax device is a quick nutshell. The PRE 1 is the digital architectural foundation of the full Wadax system. Importantly, it can be integrated into any system. Using the WADAX MusIC TM process, the system operates wholly in the digital domain, which allows the A/D and D/A converters to process under ideal conditions.
The PRE 1 is composed of more than 2500 parts, many proprietary in order to craft unprecedented "one box" audio reality at the highest level possible. Now, here's where the Grinch might steal Xmas. Their proprietary musIC chip internally processes with 128-bit resolution at 96kH eliminating digital noise to the outputs as the Wadax guys boast, "for maximum linearity with jitter rejection topology below 1ps jitter."
However, no matter how you look at this happy circumstance of the Wadax' emergence on THE BIG STAGE, you're probably the beneficiary of Javier's and Rick's pain and audio largesse. Take it all for granted if you have no bloody conscience, but check it out, Waldo. The utmost "evil" may be your feckless skepticism.
Final Notes, Holiday Coda
The Wadax PRE 1 box draws upon the "Hermes ClearStream" recording and playback streamer. It combines digital file management with the D/A conversion stage. All file management therein is clocked synchronously with the D/A master clock. The HERMES is able to play files from 44.1kHz to 192kHz, at bit rates from 16 to 32.
In tandem, the Wadax's DIVIN digital phono stage features switchable MM and MC cartridge inputs with three-position cartridge gain matching. Both XLR and RCA phono inputs are provided and Nanovolt analogue signals are linearly processed through the musIC chipboard. Two outputs (single ended and balanced) are provided. One outputs the RIAA curve with improved amplitude and time alignment that restores and recovers original recorded signals. The other output provides individual custom 'mapping'.
A proprietary Wadax process utilizes a custom lacquer LP to generate mapping data (when played back thru the PRE 1), which is recorded and analyzed. A digital compensation map is generated which is loaded into the PRE 1 via USB port. Frequency response and channel balance are compensated to perfect spectral linearity, eliminating inherent in-put non-linearity. The Wadax process also compensates for mechanical (in) tolerance generated by tone arms and cartridges as well as cartridge loading.
In sum, this Custom Mapping Process requires dealer assistance and will be serviced on the basis of individual circumstances. The entire series of audio signal improvements within critical D/A circuitry and phono stage delivery increases musical transparency, the representation of micro-details and sonic density. These benefits are applied to, and recovered from, any signal source, which makes the Wadax PRE-1 a genuinely astonishing and path breaking audio product.
One Final Note on Implied Personal Codas Above
Nothing bores me as much as numerically-saturated lists and reams of technical details. LISTEN and then decide, okay? Please understand that I consider John Atkinson a fantastic audio instructor of the washed and unwashed audiophile masses... and yet such genuine, untrammeled respect allows exactly the moment of decision that Yogi Berra made us hip to forever. When you come to the fork in the path... take it ! As I remind my west coast pal, Guido, now and then: I grew up in St, Louis, on the edge of Dago Hill—Yogi's and Joe Garagiola's neighborhood ten years or so before it became mine. My house was the closest in the city to the great St. Louis Zoo. Summer nights were like jungle extravaganzas. No shit. And the great frozen beer steins in pubs all along and up and down The Hill allowed fourteen and fifteen year old boys to learn how to prepare for life's travails with rounds of draft beer, long walks home burping what (truly for raucous athletic boys) were modest amounts of alcohol that incrementally established the mano-a-mano camaraderie that defined emergent individuality. All of it carried the most successful of those lucky characters to adult fields of work—from violin playing to bank robbing. For Jocko Calavecchia, it's still sculpture-making on a humongous scale (imitating Mahler's symphonies). So, just as I'm a listener, writer and recording whack-job, surely a product of the greatest neighborhood on earth, all of us who survived our unprintable rambunctious manias have rare tales to tell our kids and their kids. My Technicolor memories and multiple lumps to prove it occurred.
Merry New Year 2013... now, get outta here! Jim Merod
PRE 1
Retail: $38,300 as reviewed
Wadax
www.wadax.eu
Hi Fi 1
http://rbhifi1.com