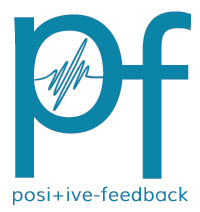 You are reading the older HTML site
Positive Feedback ISSUE 65
january/february 2013
DJ Shadow
by Michael Mercer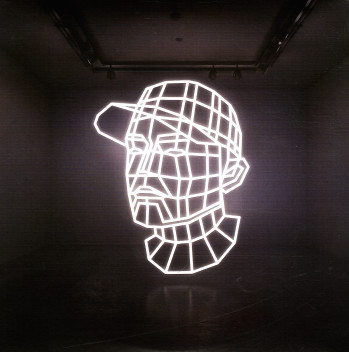 Reconstructed – The Best of DJ Shadow. 2 CD set
DJ Shadow ascended the ranks of master turntablists' some time ago. He's a DJ with many gifts, attributes that overnight/YouTube success spawned DJ's can't learn sitting at their laptop. For example, how to spot a jam that will resonate with a crowd no matter what style or release date, sequencing/programming of the music in a way that tells a story, and take chances: drop flavors of music together and see what happens. You only find out what works when you try it in front of people. Seasoned turntablists like DJ Shadow and DJ Krush know this. It's part of their genetic make-up. Everybody wants to be a DJ today, but the desire shouldn't be merely for fame and glory. Empty pursuits like that tend to end with shit for art. Those fools never make it. A masterful DJ loves music. It's an addiction for him or her, it's about musical exploration into a deeper connection with the sound and lyrics (amongst other things). Shadow's sets are fascinating mixtures of underground urban beats, world music, anything you might consider "classic" representing any time period from the forties to the seventies, including modern as well. He's a difficult DJ to pigeon-hole. His mixes can be veritable joyrides through a chronology of music; going from old school rhythm and blues to modern hip hop; or a simple get-off-your-ass mixtape style, with constant switchbacks and curves throughout his DJ sets. Reconstructed does a fantastic job of showcasing Shadow's ear for a killer beat, smooth transitions, artful turntablism, and his willingness to let the music tell the story.
A glimpse of Shadow's brilliance is that he knows, fundamentally, how to make it all about the music. At least it appears so. He doesn't seem as hedonistic as other commercially successful DJs. His taste is so varied you can't deny his passion for music, not one particular genre where he's trying to carve out a niche for himself. Shadow always shows the music proper respect, letting rhythm and melody tell his stories instead of filling a masturbatorial need to show off his DJ skills at every musical opportunity. Up-and-coming bedroom DJ's take notice: Sometimes you just gotta let the record play. I know what that feels like, so no judgment here, but people like Gilles Peterson and DJ Shadow embody that concept. Don't get me wrong, brilliant DJ trickery peppers Reconstructed. How could you leave Shadow's masterful platter control and amazing ears for optimal cross-fades out of a Best Of record? These are some of his greatest talents. The point is that there are so many mixes out there which focus everything on the DJ's manipulation of the sound the music becoming a mere back-drop. Shadow lets the music be the star. His turntablist skill-set acts as a guide, not the driving force behind his mixed albums.
Reconstructed (a 2 CD set) is a compilation that spans Shadow's DJ career from his pre-Mo Wax days, where his timeless Preemptive Strike was released, to other statement albums like Private Press, and his latest: The Less You Know The Better LP. In addition; the set features two previously unreleased tracks: "Listen", featuring vocals from the legendary Terry Reid and "Won't You Be".
Odds are, a fair amount of the people reading this have a friend obsessed with collecting music. Guilty as charged here. However, there's always that friend who puts your whole crew to shame. I don't know anybody who owns more vinyl than Craig Kallman, Co-Chairman of Atlantic Records. That man is a true music addict. For example, his collection dwarfs mine, and all my friends' put together. Without knowing anybody plugged into DJ Shadow's crew directly, I have a feeling his collection is massive! It would be great to know how many albums he actually owns; one of those useless trivia facts you can drop over late night cocktails at the after-party. Believe me, once you delve into the many sonic shades of Shadow, all of these seemingly uncorrelated thoughts will crystallize! At least I hope so. The word is he's a professional bin-picker and crate-digger.
Shadow's impassioned respect and admiration for music leads him on cherry-picking missions to record shops all over the world. It's rumored that he spends hours digging through vinyl ruins until he finds at least one jewel in the stack. You can't deny his unwavering dedication. The result? Amassing an impressive body of work, exploring the juxtaposition of varying musical genres and styles, and Reconstructed is a splendid looking glass into the wonderful world of DJ Shadow. I especially enjoyed his new track featuring Terry Reid, "Listen". The lyrics are as timeless as it gets: "Is there ever a good time just to listen?" In today's daily media onslaught, it's difficult to stay on-task. But the seventies- styled horn groove is a bit of a head-bobber, and it reminds us that while we sit here on the edge of the twenty-first century, people felt the same way about our struggles thirty years ago. We're all just seeds in that time. How better to enjoy it than listening to a masterful DJ taking you on a journey through the magic of it all? Doesn't sound too bad right? If anything here made any sense to you, I highly advise you to head on over to the nearest record store (yes, they do still exist) and ask for a copy of any LP by DJ Shadow. Or, just ask for Reconstructed – The Best of DJ Shadow. That will getting you itching for more soon...