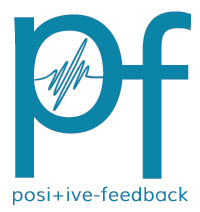 You are reading the older HTML site
Positive Feedback ISSUE 64
november/december 2012
The Pucketts, Blood Oath EP
by Tom Gibbs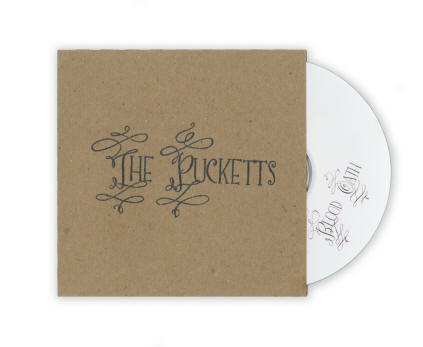 Anyone who reads any of my stuff here at PFO probably knows by now that I spend a goodly amount of time in the Chicago area for a variety of reasons, but a lot of that time is spent seeking out music, both new and old. Whether old music, in the form of CDs from the multitude of thrifts and other outlets where there is seemingly no shortage of amazingly good titles (usually for a buck or so each!), or new music from the robust and thriving live music scene in the Windy City. One of the things I most love about Chicago is that there's a bar, lounge, coffee shop or club on just about every corner, and many of them feature live music from just about every conceivable genre most nights and weekends. And it's always good to refresh our reference for well-recorded music reproduction, right? The absolute sound is live music!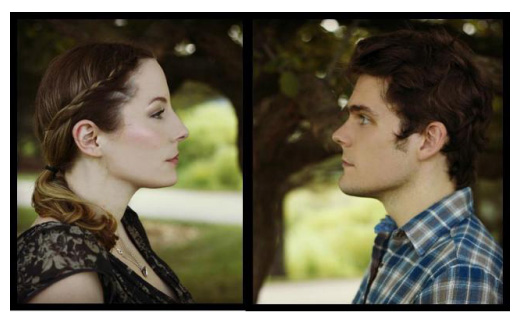 The Pucketts
One of the groups I've had the recent pleasure to hear live while in Chicago is a husband and wife duo, The Pucketts. While currently plying their craft in the Second City, The Pucketts—Andrew and Julie—were both born and bred in the deep south and are steeped in its lore and musical culture. A musically and stylistically diverse couple, both are also classically-trained musicians; Andrew plays guitar and a number of stringed instruments as well as cello and keyboards while Julie provides accompaniment with guitar and piano, and they both alternate on vocals and harmonies. Their debut EP, Blood Oath, is a self-produced effort, recorded at home in their metro Chicago apartment (listen carefully – you may hear Mr. Butters skulking about in the background). In addition to selling their EP at local shows, they're currently in negotiation with the Bandcamp (http://bandcamp.com/) artist website for distribution of their music via digital download. Bandcamp helps new and even established artists like Sufjan Stevens market and sell their music while also helping them maintain artistic and financial control—pretty sweet!
While their involvement in the burgeoning Chicago (and worldwide) music scene seems to have sprung out of a dream, it is, in fact, rapidly becoming a reality and they're beginning to get some much needed local and national buzz. Their songs have been featured on webcasts from sources as diverse as Last.fm and the BBC; recently, an NYC-based webisode, At Home With the Merritts! chose them to write their theme song. Upcoming local radio appearances include slots on Radio Crystal Blue, Fearless Radio and the Chicago Acoustic Underground shows to name a few. Does it sound as though I'm trying to give these guys the hard sell? A shamelessly over-the-top plug? OK, for the sake of full disclosure, I'll come clean—Julie Puckett is my daughter, so yes—I do have a vested interest in their success, capish?
The Music
The music—I've spent a disproportionate amount of time trying to conjure colorful metaphors and concise comparisons to describe the music, and damned if I can come up with any! The Pucketts cite as their musical influences such indie darlings as The Head and the Heart, Iron & Wine and Bright Eyes, and they obviously are selling the American folk tradition with a sort of indie spin wrapped around it.The self-produced EP is a textbook example of minimalist production techniques; the songs are either sung a capella or with guitar accompaniment and were recorded in single takes with no editing. The recorded sound is pretty impressive, but considering the wealth of talent these two possess, maybe a slightly more layered approach might prove more satisfying—maybe on their next record! The best songs on Blood Oath, the eponymous title track and I Will Carry You, have the kind of irrepressible hooks that have you humming them long after the music is gone. And Julie's smoky/sweet voice really shines on the a capella piece November '91—I've tried pretty hard to find another singer with similar qualities—there's no one else out there who makes a really fair comparison, and it's truly unusual to hear an original voice these days. Andrew's voice chimes in midway through the song and the vocal harmonies the two create here are pretty impressive.
While an auspicious debut, the one thing this EP doesn't capture is the magic and energy The Pucketts give in spades at their live shows. While the recorded music is great, the energy level live gets amped up significantly, and when the live crowd responds (as they always do), it pushes them towards greatness. If at some point, they figure out how to inject the excitement of the live shows into the recording process, they might just reach that point where all the stars artistically, critically and commercially align.
A final word for these crazy kids: follow your muse, and don't get swept up in any criticism you're likely to read in the trades and tabloids—stay true to your vision. Developing a healthy short-term memory with regard to negative criticism is an important key to making it in the music business. And for the rest of you, keep an eye on The Pucketts. They're out there in the fields of indie folkland, plying their trade and honing their craft. They're paying their dues and biding their time, and soon, it'll be their time. Tom Gibbs
The Pucketts