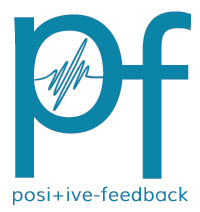 You are reading the older HTML site
Positive Feedback ISSUE 64
november/december 2012
Reviews of Releases by Reference Recordings, KGS , LSO Live, PentaTone and Naxos
by Karl Lozier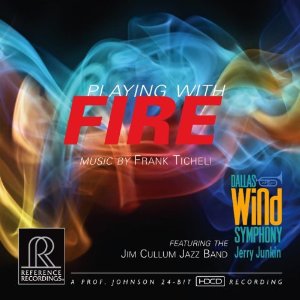 Frank Ticheli, Playing With Fire, Orchestra: Dallas Wind Symphony. Conductor: Jerry Junkin. Guests: Jim Cullum Jazz Band. Reference Recordings HDCD RR-127
Preface: Rare for me to use though very appropriate here in this situation. Many listeners need to know about this gem of a recording, not because the recorded and performing qualities are so high but because of the music itself. Many traditional classical music lovers have so often been disappointed upon listening to 'contemporary or modern' music that they no longer even give it a try. In the here and now I want to make you give all the music on this typically fine quality release a serious try; you are going to like it at first listen. Make certain that you read along with the fine liner notes that explain what and why it sounds like it does. In the first composition, another conductor had Ticheli compose an appropriate short and feisty musical celebration of his mother's life, remembering her always as feisty not sad or tearful memories. Though composed for Wind Band/Symphony the recent, therefore modern music is not, I repeat, is not going to upset classical music lovers of any age! To top it all off superbly, the last few selections feature a truly traditional jazz band; I mean that if Louis Satchmo Armstrong was still around, he would want to play in the Jim Cullen Band. One or the other and most likely both sections of this release will be appealing. Try something a bit new, now.
"Postcard" the first and mentioned above, memorial composition features a main theme that is a melodic palindrome as the family tradition was giving their children palindromic names. You may now go to your trusty encyclopedia to find out the exact meaning of a palindrome. The name Hannah is a good example of a palindrome.
San Antonio Dances was composed as a personal tribute to a city that was loved by the composer and he had lived there for some time as a young music composer while at Trinity University. The first movement depicts the serene Alamo gardens with a powerful though brief climax that depicts the Alamo itself. The second movement, joyous and very light hearted celebrates the quite famous Riverwalk inspired by the streets and canals of Venice, Italy. It took two decades to complete! "Rest" is a concert band version of Bach's Chorale BWV a favorite of the dedicatee as he had originally arranged it for chorus and band! "Rest" is a concert version of composer Ticheli's version of his choral work " There Will Be Rest" while preserving the fragile beauty of Sara Teasdale's poem. This was commissioned to honor James E. Croft upon his retirement as Director of Bands at FSU after I had left while obtaining the courses for pre-med advancement. "Playing With Fire's" first movement was originally composed as a musical tribute to the great drummer, Ray Bauduc.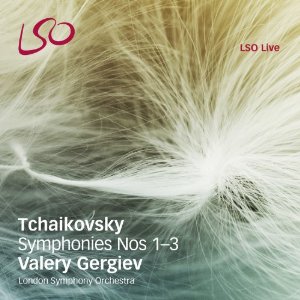 Tchaikovsky. Symphony No.1, recorded at the Barbican Centre, London. Symphony No.2, recorded at the Barbican Centre, London. Symphony No.3, recorded at theTonhalle, Zurich. Orchestra: London Symphony. Conductor: Valery Gergiev. LSO Hybrid SACD set LSO 0710
Oh yes ,Tchaikovsky's early symphonies. They are not commonly heard as often as the later and more famous trio at symphony concerts. They are definitely worth most listeners' time and efforts. That is exactly their goal, musical enjoyment, not greatness. Timings are rather short and efforts are minimal for plain old fashion listening enjoyment. My favorite of these three had always been the second, usually referred to as the "Little Russian" simply because it is actually built on the basis of folk music or tunes that Tchaikovsky had personally heard. Also helping was a very melodic or tuneful performance conducted by either Dorati or Markevitch some years ago; both those conductors had some particularly fine releases by Russian composers. Now Gergiev's latest release may not remove my old memories though it is just fine and with the excellent SACD recording that the LSO tries to use regularly; we should try to reward their extra cost recording efforts, by purchasing more of them. If we music lovers do not do it, who will? The lyrical and leisurely First Symphony does bring hints of winter weather, though the pleasant Third Symphony offers little to earn its Polish name other than a brief hint of a Polish dance, a Polonaise. Though Tchaikovsky claimed his Sixth Symphony to be his favorite, I believe that his Fourth may be the best of his more conventional symphonies and bears comparison with any other symphony, by any composer!
The reason behind the listings of the recording sites is simply as follows. The well known Barbican Centre is also known as being part of London's recording sites and London is known world-wide in the musical field as being the only large city in the world that has a truly great orchestra and nowhere to record it. Yes, that automatically begs a question and you now know enough to know the answer to it.
Do not be USA smug about the situation. Remember the multi- millions spent on the Lincoln Center with acoustical consultants that wrote the book on the subject and it all went nowhere until a music loving audiophile named Fisher entered the picture eventually and a musical sounding listening and recording hall named after himself was built. My understanding was that others wanted a unique new design and Fisher wanted a design that would definitely sound good. Simple enough, right? So now faithful readers, we need your opinion. Does the overall sound quality of the recording done in Zurich sound noticeably better than the first two done in London or do you think your audio system is not quite fine enough to reveal the differences?
Grieg Piano Concerto Op.16. Rachmaninoff Piano Concerto Op.18. Piano: Sa Chen. Orchestra: Orquestra Gulbenkian, Lisbon. Conductor: Lawrence Foster. PentaTone SACD Hybrid PTC 5186 444
With the addition of these two fine and very popular piano concertos we have now and very recently covered half of the dozen most popular piano concertos ever performed. The recorded audio quality is fully up to Pentatone's usual high standards particularly with the full, rich and finely detailed SACD stereo layer. It would be rare to hear better audio quality than offerred here. The sensation of palpable power provided by the now well known multi-award winning pianist, Sa Chen is self evident here. Those newcomers to classical music will want to add these two performances as will long time veteran listeners. These are easily awarded top recommendations. Go forth, buy, enjoy and enjoy.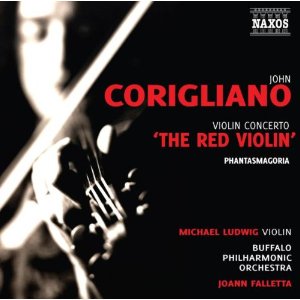 John Corigliano. 1) Phantasmagoria – Suite from "The Ghosts Of Versailles" (2000). Violin Concerto. "The Red Violin" (2003). 2) Chaconne. 3) Pianissimo Scherzo. 4) Andante Flautando. 5) Accelerando Finale. Orchestra: Buffalo Philharmonic. Conductor: JoAnn Falletta. Violin: Michael Ludwig. Naxos American Classics CD 8.559671
Here composer Corigliano draws heavily from his famous opera The Ghosts of Versailles and his even more famous third film score, The Red Violin. Hearing all again as I am writing these words does not make it any easier to attempt to describe what I am hearing. Sometimes it is as if Corigliano is dissecting some of his best scores and experimenting with them a bit. Maybe a bit modern though his music always seems to appeal to me, so it must be melodic. So I shall go out on that "infamous limb" and simply recommend it highly; I certainly listened to it more than twice so far and shall return. As happens so often recently with Naxos releases, both performances and audio quality are about as good as it gets without SACD or Blu-ray and so recommendation is easy to award.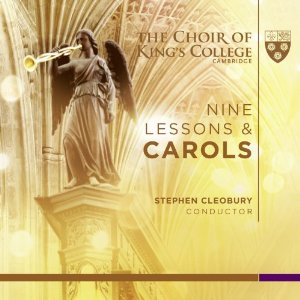 Nine Lessons and Carols. The Choir of King's College, Cambridge. Conductor: Stephen Cleobury. Organ: Ben-San Lau. KGS0001 (2 CDs)
This fine set arrived almost at that infamous last minute and I took the time to listen and get this to editor Dave Clark for the benefit of those looking for serious holiday season music. Examples of serious holiday music contained herein include "God rest you merry, gentlemen", The holly and the ivy", "O come, all ye faithful," and "Hark! The herald angels sing". I think I shall never forget the Kid's comic strip of many years ago when the little boy said, "Harold, the angel, is singing". The lessons are very brief stories, teachings or biblical passages interspersed with the music selections. For a few of these carols, this is their world's premiere. Additionally a bonus track, commissioned for this recording is the composition, "All bells in Paradise" by the famous composer, John Rutter is presented. This recording places you, the listener, half way back in the Chapel of King's College and surrounded by the filling ambiance of this location. You are then, there, at least almost. Organ accompaniment is handled quite excellently with most of the selections. A main reference book for me is The Oxford Dictionary of Music Revised Edition. This quotation is informative, appealing and appropriate here. "With the growth of the Christmas season as a public holiday which became increasingly commercialized, the carol grew in popularity and concomitantly, in vulgarity so that some of the 19th century are of inferior quality while the best, of them have achieved a place alongside the folk carols and seventeenth century German carols that were revived by the late nineteenth century folk-song movement. A fine selection is sung annually in England on Christmas Eve at King's college, Cambridge." I now shall add "Here it is".