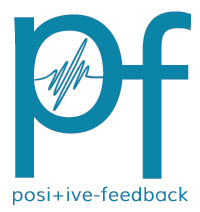 You are reading the older HTML site
Positive Feedback ISSUE 64
november/december 2012
Born Today: November's Children
by Timothy Roth
Welcome to the Born Today series, where each month I highlight the most significant album releases of said month, with a little help from the Rolling Stone 500. Where info is available, the most recent and highest fidelity versions (not always the same thing) are listed. Since it's 2012, we'll be celebrating the records that came out on the second year of each decade. It's a good excuse to bust out that 180-gram slab of vinyl you haven't even opened yet.
NOTE: To test drive any of these albums I recommend using the MOG streaming service, which has the highest bit rate of any online music service at 320 kbps. MOG also allows unlimited downloads to any Apple or Android device.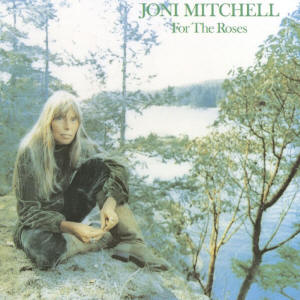 For the Roses, Joni Mitchell (day of month unknown, 1972)
I'm convinced that many of the endless, nameless, boring singer-songwriters of the world would be directed toward a more worthwhile profession, or even become a worthwhile singer-songwriter, if they studied at the school of Joni Mitchell for awhile before even touching a guitar, piano, mandolin, or flute. Just listen to the spellbinding first song, "Banquet", in which her voice becomes a table, a flock of birds, a newspaper. There are no session musicians here with one eye on sheet music and the other on the clock. There's just a compelling story, with music to match. The album was remastered and reissued on October 29, 2012, as part of the Studio Albums 1968-1979 CD box set by Rhino.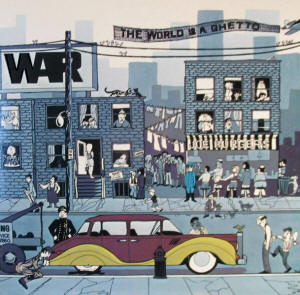 The World Is A Ghetto, War (day of month unknown, 1972)
War's fifth album is their definitive statement. Lengthy, politically heated jams with enough funk to make you wish the whole world really was a ghetto. Rhino reissued the album in 2008 as part of the CD set Collector's Edition: The Eight Original.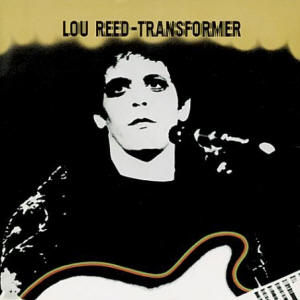 Transformer, Lou Reed (November 8, 1972)
Even though Lou Reed had just wrapped up one of the most consistently brilliant catalogs in rock history with the Velvet Underground, he was still unknown outside the freak circles. David Bowie thought he deserved better. Bringing in his Spiders From Mars guitarist, Mick Ronson, to co-produce, the trio made a Velvets-worthy, primitive glam-pop album for hipsters to listen to back in the day when hipsters were actually cool. "Vicious" and "Andy's Chest" rock, but slow-burners like "Perfect Day" and "Satellite Of Love" continue to defy description. "Hangin' Round" has that peculiar robotic liquid metal Les Paul sound that only Mick Ronson knows how to get. And surely, "Walk On the Wild Side," with it's dirge-like double bass drone and Lou's indifferent tributes to wasted lost sheep who made it to New York City and never found their way out, deserves a spot at the top of the world's most melancholy songs list. The album was very recently reissued on 120-gram vinyl by Sony Legacy.
Mr. Excitement! Jackie Wilson (November 10, 1992)
He was called Mr. Excitement for a reason. Jackie Wilson had teenagers fainting before the Beatles, and he had record needles jumping out of the grooves. His recordings were sharp, bright, spacious, and energetic, as if he could picture the audience in his mind when he was in front of the microphone. The album was released as a three-disc CD set in 1992 by Rhino.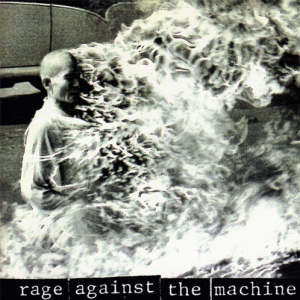 Rage Against the Machine, Rage Against the Machine (November 10, 1992)
Rage's debut captures the band at their white hot scorching prime. Having come out in what still seemed the late eighties, there was nothing eighties about this album. It was always revolutionary to mix rap and rock, as Rick Rubin already knew, but these guys did it for a living. Tom Morello did such crazy things with his guitar, including making it sound like turntable scratching, that they had to add a disclaimer clarifying that no synthesizers were used on the album. Rage rereleased the album just days ago as XX 20th Anniversary Edition. The deluxe version contains two CDs, two DVDs and one 180-gram LP.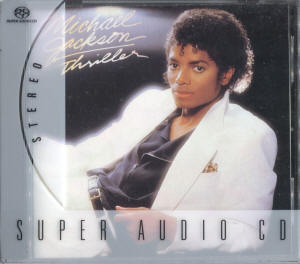 Thriller, Michael Jackson (November 30, 1982)
It's no big deal, it's just THRILLER, the biggest selling album of all time, by far, having more than double the sales, at over 100 million, of its closest competitors, Back In Black by AC/DC and Dark Side Of the Moon by Pink Floyd. Why did such a cheese-ball eighties pop album become so huge? Because it's good, that's why. And when you can come up with a metaphysical, psychological, anthropological, and biological theory that provides a comprehensive model that explains what "good" is, let me know. I'll be listening to "Wanna Be Startin' Somethin" at top volume on my Sennheisers, so you'll have to talk loud. Bees like honey and human beings like Michael Jackson. Yes, to Pink Floyd and AC/DC fans (myself included), it may seem oversubscribed, but it's still an album you can play at any wedding, bar mitzvah, and Taliban rally and have people dancing and smiling. And it has a cameo by Paul McCartney and Eddie Van Halan. Does your album have Paul McCartney and Eddie Van Halen? Didn't think so. The mega-deluxe 25th anniversary CD came out in 2007 with extra tracks, but the 1999 SACD is the way to go. Good luck finding it for less than $100.