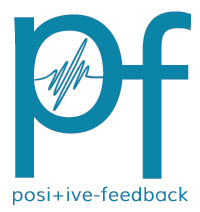 You are reading the older HTML site
Positive Feedback ISSUE 64
november/december 2012

Meet Dirk Sommer of HiFiStatement.net of Germany
"Grüss Gott" (God's greetings, typical southern German / Austrian form of saying hello) from Munich! You ask yourself: what's a Bavarian doing here introducing himself at PF? Please allow me to introduce myself: my name is Dirk Sommer, I am the editor in chief at hifistatement.net, a German online Hi-Fi magazine. Back in the early 90's I turned my hobby and passion into my day job and started working as editor at the German magazine HiFi Exklusiv, which, at the end of 1994 became the leading German high-end magazine, image hifi. Following the launch of issue 01/99, I then became the editor in chief. In 2002, in produced five records for Image Verlags GmbH, which launched yet another career for me with lasting impressions: I now own several professional Studer tape recorders, two—analog of course!—mixing consoles, dozens of premium microphones and many other peripherals. Then, in 2008, my wife and I, Birgit Hammer-Sommer, who is also quite enamored with analog and all things tape, decided to launch our own record label, sommelier du son, which releases exclusively all analog vinyl titles. Given all these developments over the years and my love and appreciation for all things analog and high-end music playback specifically, new avenues began to form as a creative outlet. Over the years I published several books for Image Verlags GmbH, covering topics and historic overviews of legendary firms such as Ortofon and Neumann.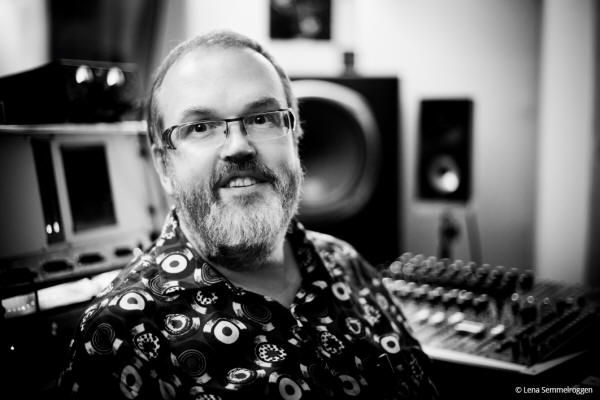 Dirk Sommer, editor-in-chief of hifistatement.net during a recording session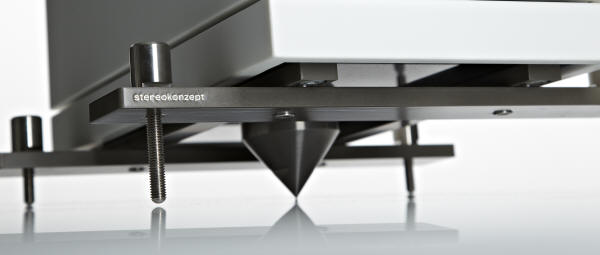 Germany Hifi magazines—and especially the printed ones—pay a lot of attention to their pictures. Because the people engaged in making hifistatment have a history in these kind of magazines we still run our own photo studio. Here you see some details of the Stereokonzept Modell 3.0, a quite expensive German High End two way speaker.
In August 2009, I left image hifi to join a newbie under the German Hi-Fi stars, hifistatement.net, which in turn had been launched in early 2009 by a German patent attorney who over the years had been an avid supporter of all things Hi-Fi having been published several times in leading German audio magazines. Working closely together with our webmaster (who also was responsible for designing our website for sommelier du son), the design for hifistatement.net began to show its current form; adding Helmut Baumgartner's expertise in professional photography added yet another touch of high class to our primarily German speaking publication. To fully take advantage of what the internet had to offer, we spawned off and made known our exclusive content sections "Statements from Birdland" and our "sound library" gave readers the ability to download sound files from recently reviewed analog cartridges. "Statements from Birdland" offer recordings from a local jazz club free of charge in CD quality, 24-bit/96khz or 24-bit/196khz and as of late, as 1-bit 2.8mhz DSD files. Hifistatement.net quickly gained ground in the German Hi-Fi scene, yet in 2011, following personal issues, the publisher proceeded to shut down the magazine. Not looking to throw two years of hard work down the drain, Helmut Baumgarnter and I decided to buy the rights for the magazine and thus managed to keep production going. Today, hifistatement.net is yet again a leader in online Hi-Fi publishing for our German clientele.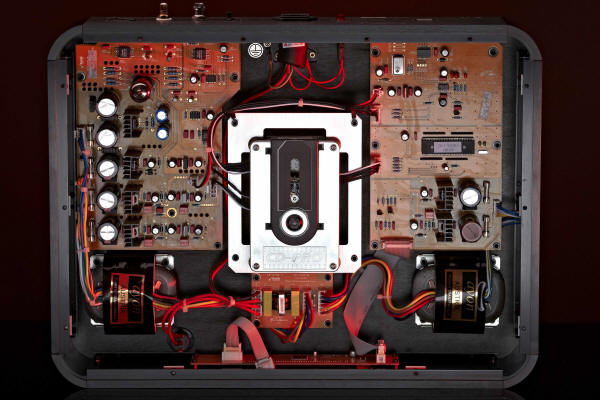 Because Helmut Baumgartner invests a lot work in his pictures in hifistatement you can enlarge them with a click so see every detail. Here you have a look inside the Austrian built CD-transport Ayon CD-T with tubes in the digital output stage
For some time we enjoyed a close working relationship with our US correspondent, Danny Kaey, who always readily and willingly supplied us with US show reports and reviews, even if those products weren't distributed in Germany. Thus, when Danny introduced me to Dr. David Robinson, editor in chief at PF, it felt almost natural to discuss a mutually beneficial editorial relationship between the two magazines. At last, here we are: we are formally announcing a cooperation and collaboration between PF and hifistatement.net. Each month, we will publish and translate one article per issue and magazine and offer it up to our cumulative readership. Naturally, formally linking the two magazines will also offer those linguists amongst you who are able to read both German and English the ability to read any and all of our other articles as well. As an added bonus, PF readers will now have access to our online library of downloadable content.
David, Dave, Danny, and I are very excited about this collaboration and look forward to much content being shared and consumed. We hope you will enjoy it too! And now we like to invite you to celebrate our collaboration with a free download of a really nice song in 16/44.1, 24/192 and dsd: Just go to Music - A Free Download, download the song in all three formats and compare—or just listen to the wonderful music!
Cheers,
Dirk