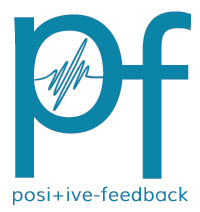 You are reading the older HTML site
Positive Feedback ISSUE 64
november/december 2012
Eskmo, Language EP - Speaks Volumes
by Michael Mercer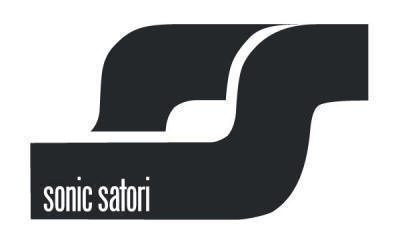 I love discovering a new artist that takes everything I love about a particular genre, smashes those ideas to pieces, and re-arranges them in a way that sounds fresh and foreign When it comes to electronic music; specifically drum-n-bass, dubstep and deep tech house, some of the sonic attributes I love most about those styles are when artists find ways to create unique basslines, a vast sense of openness, wide-open ambient sound-fields if you will, and new compositions that just don't sound like anything else when I first hear them. Sure, as I listen more I begin to think of musical equivalents and start drawing comparisons, but hearing a track (or tracks) that feels new is a thrill. Sometimes an all-out assault on the senses via some down-and-dirty electronic music is a meditative experience for me. Hearing Eskmo's Cloudlight album for the first time was a revelation. It sounded completely foreign, and it was addictive. You know; when you find a new record and you love it so much you hit the repeat button more times than anybody around you for extended periods of time could ever want? We must've played Cloudlight over a hundred times in my house (my wife loved it too) when we first got the CD. I still listen to it at least once a week and that LP is two years old! With his newly released Language EP Eskmo has concocted more electronic ear-candy for the sonic adventurist.
"I Just Want" strays a bit from Eskmo's often intense smattering of edgy drum machined madness. It's a fluid progression of stripped down drum loops, vocoderized (or auto-tuned, I'm not sure) vocal samples and dark synth pads and stabs. It's a spacey soundtrack that would be a fantastic sonic backdrop for one of those extended high end luxury sports car commercials they sometimes play at a movie theater before the previews. Sorry Dirty Vegas. "Days Go By" doesn't have shit on this wicked EP. The opening to "1996" is also a bit of a departure for Eskmo with its laid back, pitch-shifting Stevie Reich-like synth lines. Of course that doesn't last long. His trademark metallic-sounding bass notes swoop in behind a massive kick drum, building energy as these hovering keys weave in and out of the pounding low-end. There are a couple of breakdowns that remind me of the film Groove, and while I felt the movie fell short of all its hype, it did attempt to offer a glimpse into the underground rave scene back in day. The breaks in the energy remind me of the scenes that focused on the DJ's during their mixes, the transitions throughout their live sets. Sometimes you have to give the crowd a short breather, and Eskmo does so here.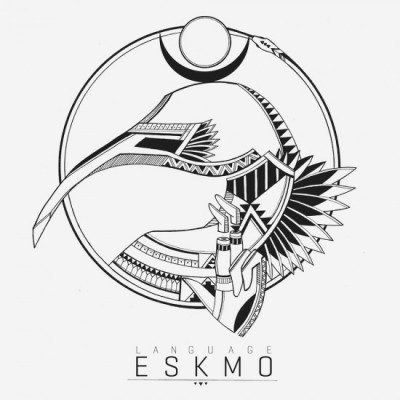 "Soul Music" is a head-knocker. It's the kind of track that you could dance to, do the dishes, or just sit back and nod your head to the beat. Its funky rhythms are framed by these trance elements that are far from cheesy. Sometimes Euro-trance just sounds way too commercial for my taste. This is the music some of those trance DJs would produce if they had soul. It's anthemic, but doesn't go over the top. Eskmo brings out his twisted side on "Lifeline", sounding like a modern day mix of Kraftwerk and Amon Tobin. The interestingly titled "Oh In This World of Dread, Carry On" closes out the EP in style. This one is tough to encapsulate. If you can imagine taking the android sounds of early Mocean Worker (think Star Wars androids), toss in some bright, uplifting music you might hear at the end of an epic film and mix it up with a dash of Underworld you're halfway there. The bottom line is, while I think this EP is fantastic, it's a tease! It left me wanting more from Eskmo, which is one of the things a good EP should do. If this type of experimental electronic music is up your alley I highly recommend giving it a listen. You can stream the whole Language EP and purchase it at eskmo.com, where you pick your price ($1.00, $3.00, or $5.00) and you can download it in MP3 (320 kbs) or .WAV.