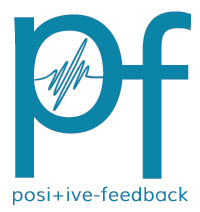 You are reading the older HTML site
Positive Feedback ISSUE 64
november/december 2012
The Audio Note OTO Phono SE Signature: More Magic in a Box
by Andy Schaub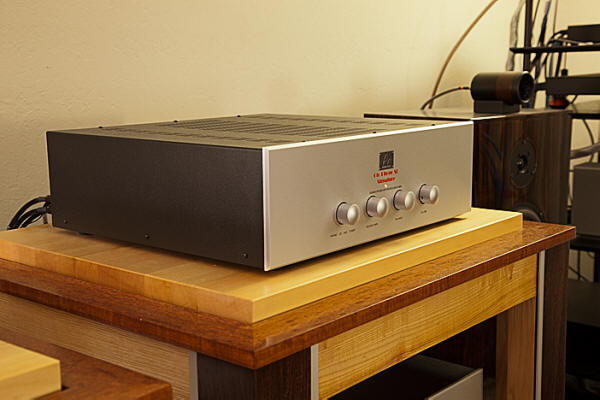 "Meet me in the middle of Renmin Park
Where the stone bridge meets the pond
We'll watch the ducklings gobbling bread
And the stealth of the approaching swan"
—From "Renmin Park" by Cowboy Junkies
I remember when I thought I had scaled down my system too much. I was at a live concert at Davies Symphony Hall with my girlfriend Lori, and for the first time in a very long time I couldn't say, "Hey, that sounds just like my stereo system!" I even commented on the matter to her. I mean, it's one thing to have all your bills paid and to have a smaller, "friendlier" system with still quite extraordinary sound, but I could tell something was missing. So, slowly, I began the process of rebuilding the missing pieces and getting the system not quite so lofty as it had been before, but loftier than it was and just more musical sounding! I believe it began with the introduction of a Rega RP-6 turntable in black piano-lacquer finish with an RB303 tonearm (leads modified with Eichmann Silver Bullet Plugs), a Dynavector DV-20X2 low output moving coil phonograph cartridge, and an Audio Note AN-S2 MC step-up transformer. Next came an Audio Note CD 3.1x/II tube CD player; and at this point I could have stopped and been happy. However, I found the MM-level phono stage in my Triode Audio Corporation TRV-A300SER 300B-based amplifier a little overly dynamic—something that many audiophiles would actually like—so I used an outboard Audiomat Phono 1.5 that I borrowed from the home office system. That fixed things for a while. In fact, it could have made a nice permanent fix, but I need a phono stage for the home office system, and the Musical Fidelity V-LPS II—while adequate—really wasn't cutting it. So the ever ineffable Nick Gowan at True Sound in Campbell, CA finally said, "Let's get you an Oto."
I have to admit, my initial reaction was not positive. It was more money for a "lesser" amp than I had had in my Meishu Phono Silver and I really just wanted a phonostage, but I have learned to trust Nick and his mad-scientist like mental meanderings, so I agreed to take a listen. After an extended wait and numerous phone calls on my part, Nick finally announced that Oto Phono SE Signature had arrived and that I could borrow it for a while. Because of what he had seen "under the hood", Nick had decided that one of the two of us was going to be keeping it. Apparently being the Signature edition, it had all point to point silver wiring, all Tantalum resistors, pretty much completely all Black Gate capacitors; well, you get the picture. A few days later Nick arrived with a very reasonable looking amplifier. Simple and elegant, it used dual parallel EL84's over the single pair of Western Electric 300B's that both my Meishu and the TRV-A300SER had had, giving it (a) much less expensive tubes and (b) just a little more power (about ten watts per channel). We set it up where the Tri had been sitting and plugged everything in, bypassing the Phono 1.5 to go straight into the superior phonostage of the Oto. To make a long story short, I was kind of blown away. It actually sounded better than the Meishu while still being comfortable with the RP6. The Oto is definitely a more neutral sounding amplifier than my Meishu is; it lacks that 300B-based blossom, which in this case is a good thing. It does not lack for bass and treble. In fact, in as much as an SET amplifier can be, this is about as "WYSIWYG" as it gets. On 24/176.4 HRx files from Reference Recordings—played on the digital music server—I get thunderous bass. On SACDs played in the Theta Compli Blu, I get tremendous dynamic range, and then we get to the good stuff!
The other night, I was playing the 45RPM double LP of Belafonte Sings the Blues on Impex, and the silence between the notes lay beyond silky black. At the same time, I equally enjoyed the rather noisy Brushfire Fairytales by Jack Johnson at 33⅓RPM. In fact, I listened to the entire box set of Bill Evans' Riverside recordings (on vinyl) over the course of several evenings and only found one lacking, New Jazz Conceptions. It just didn't sound "right". But the fact that I could hear that shows how truthful, yet musical, the Oto remains. The Oto just exudes music, and even red book CD's sound superb, like Nik Bartsch's Ronin Live on ECM. I often listen late at night on my headphones, and I found that, even turned off and used as a passive linestage, the sound of my headphone amplifier improved when listening from CD. Regardless of the headphones or the headphone amplifier, I heard an improvement. Returning to speakers, on Jack DeJohnette's Sound Travels, a red book CD from ECM; bells, a piano, and many other percussive instruments mix to show how attack and decay shape the way we perceive sound but because of the synergy between the Oto and the CD 3.1x/II (as well as the Audio Note AN-E/SEC/SILVER loudspeakers in Makassar wood with a piano-lacquer finish and silver-wired tweeters plus hemp woofers, all using ALNICO magnets plus muRata super tweeters) nothing even sounds strident or etched, never "hifi", just very natural and musical. Even the voices blend perfectly followed right up by the drums!
Continuing with the theme of red book CD's, I was rather amazed at how supple Margo Timmins' voice has remained all these years on "Renmin Park" from The Nomad Series box set:
"Meet me in the middle of Renmin Park
Where the stone bridge meets the pond
We'll watch the ducklings gobbling bread
And the stealth of the approaching swan"
—From "Renmin Park" by Cowboy Junkies
The album is a mix of old school Cowboy Junkies proto-country, with some Chinese themes and a little grunge mixed in for good measure. With the Oto, you can hear it all quite clearly. I must admit that I remain a little disappointed with the Analog Productions SACD of Time Out by Dave Brubeck. It's bright, and I spent several hours listening to other SACDs just to assure myself that what I heard was not an artifact of the Theta Compli Blu or the Oto, but the fact that I continue to listen to the SACD of Time Out over and over again speaks volumes about the Oto because it transcends traditional audiophile terminology like imaging, soundstaging, and tonal balance and just brings one music. Perhaps the Ayre C-5xeMPs filters would soften the treble a little but I don't want additional coloration; I had enough of that with the Meishu's 300B's. I like the Oto's neutrality and I like that—apart from a small touch of filtration brought about by the Audio Note Lexus copper interconnect cable (for the Theta, 4.5 meters into the Skipjack)—I am pretty much hearing what I get. Not meaning to kick a dead horse, the whole thing did prompt me to pull out my original Columbia six eyes of Time Out and put it on the Rega. The first track in particular does have a hard edge to it, but I wouldn't call it "bright". So back off on the EQ there a little bit, okay guys? We get it. It's high-frequency percussion; enough said. But speaking of that Columbia six eyes, that's what it really comes down to for me, and what's been keeping my turntable spinning with my PVR filling up. It's that all-analog sound that people like Rega, Dynavector, and Audio Note do oh so well. It just doesn't get any better. Even my Transrotor Fat Bob Reference and DaVinci tonearm and cartridge wasn't this much fun, and fun is really what this hobby should be about.
Playing that original six eyes of Time Out, I hear tone, texture, and color galore with nothing artificial, synthetic, or derived about it; and that's what tells me that—even at a tenth of its former monetary value—I still have a world-class analog front end because I can hear that this is, in fact, an original pressing. If we hearken back to the story of the Audiomat, and the truly superior phono stage in my Oto Phono SE Signature, it makes me wonder if, in some ways, the phono stage gets overlooked in our lust for rim drives and Shibata diamond styli. I mean, I had a $7000+ phono cartridge in my Transrotor Fat Bob Reference, and now I have one (the Dynavector DV-20X2 "low output" version) that retails for around $850, and I'm happier! It's partly because I'm not afraid of breaking it, but I think it's also because I have greater overall synergy within the system and the money is in the right places. So I'm just going to sit here and listen to Dave Brubeck (may he rest in peace) and realize how glad I am that I have such an amazing system at such a (pardon me for coughing) reasonable price. Three cheers for the Oto, which, by the way, means "sound" in Japanese.
Kindest regards,
Andy
P. S. Even though ten watts per channel may seem paltry compared to a Spectral monoblock amplifier, it's approximately 43% more power than the 7 watts per channel I was getting from my Meishu, and although one can argue that using dual parallel EL84's introduces distortions that you don't get from a single pair of Western Electric 300B's, I think it sounds more accurate. At least that's my take.
http://www.audionote.co.uk/products/amps_integrated/oto_se_sig_01.shtml