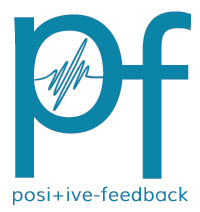 You are reading the older HTML site
Positive Feedback ISSUE 63
september/october 2012
RMAF/CanJam 2012 - Ding Dong the Past is Dead... Pushin' it Forward
by Michael Mercer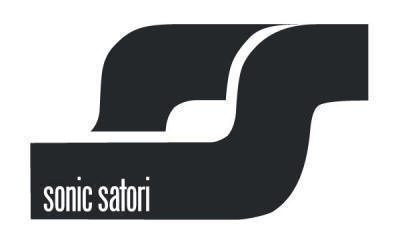 Rocky Mountain Audio Fest 2012 was magical. It's been my favorite high-end audio show since my freshman attendance in 2009. Unfortunately, I may have missed the Golden Years in some people's minds; where Marjorie Baumert and her husband Al made it happen together. But it's been a positive experience for my friends and I, as well as the HiFi industry as a whole, since people started making the pilgrimage to Denver. Actually, it's the people that make RMAF such a splendid event. The gear and the sound are important components too (no pun intended – ok, perhaps it was intended, forget it I'm rolling) but it's the community of like-minded audio freaks and music addicts that give RMAF its soul. I'm not looking at the attendance records, which have increased for the third year in a row; I'm talking about the laid-back social atmosphere that you just can't get at a big international show like CES. There's a sense of unity at RMAF. Some people understand this feeling; that it's related to the fact that while we're all individuals, and there can be no one product for anybody; there is enough room for everybody in this industry driven by hobbyists. Times have changed. You no longer need to beat down your competitors products in order to propel your own into the spotlight in a niche such as high-end audio. Users want to be engaged. They can find all the hate they want on the internet.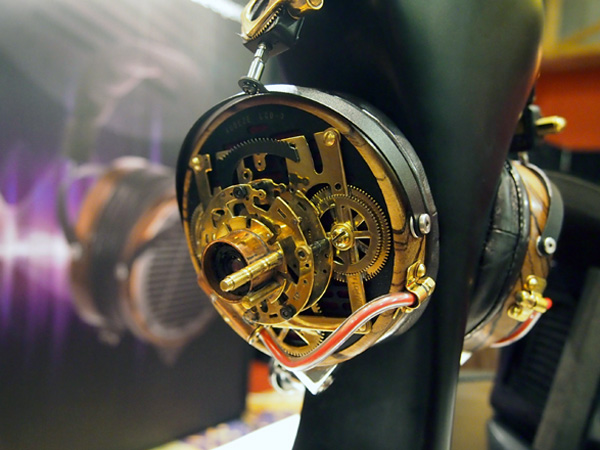 As a matter of fact, the less overt marketing the better in today's non-stop interconnected society. Users are getting more educated about products every day. This mirrors the entertainment industry in that way. The proliferation of the digital revolution (captured poignantly in the fantastic documentary Press Pause Play) changed the way people view marketing. Less is more. Think Apple's latest iPad commercials, where their message is, basically, it's not about the technological specs, it's about the user's experience with the product, how the user interacts with the product, and how it makes them feel. Their competitors focus on Gorilla Glass in their displays, for example. This is where things are: the user is in the driver's seat now. You want to grow your business? This principle hasn't changed in a hundred years: Treat people fairly, stay true to your word, and your customers will become your most valuable marketers. They're writing user reviews that fellow consumers tend to believe because it's not their job to do so. RMAF provides a welcoming environment for the consumer to engage with the press and manufacturers. This strikes at their desire to interact with professionals in the industry; learn about new music and equipment, and share their collective passions with ours. That's permission marketing at its best, and it's completely organic! That's also a slice of what is so magical about Rocky Mountain Audio Fest. Enthusiasm is contagious and I can't think of a show that exudes more community-driven enthusiasm for audio.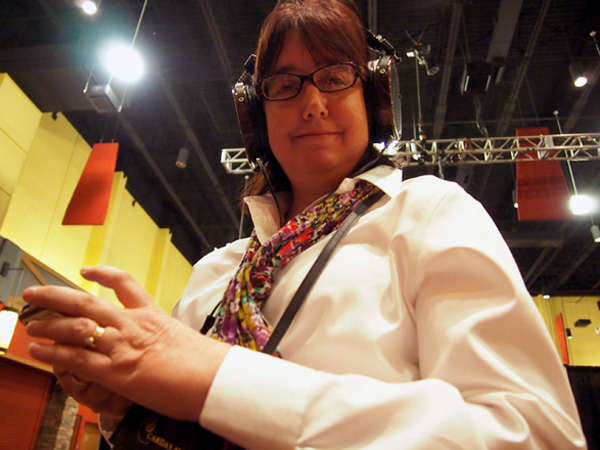 By the way: Those who don't let people play their own tunes in the hotel room installations take notice: not everybody wants to hear Diana Krall and "Keith Don't Go" anymore. I can't tell you how many people complained to me about the music in the hotel rooms while I was hanging out in CanJam, which is where I admittedly spent most of my time. I also heard an equal amount of praise for the fact that attendees were often encouraged to listen to something they brought at CanJam! Again: We're talking about the attractiveness of interaction. Plus the fact that you often heard music from this century didn't hurt! It was a pleasant surprise to see albums like James Blake's first LP ready to play on the iPad at ADL (Alpha Design Labs) by Furutech's display.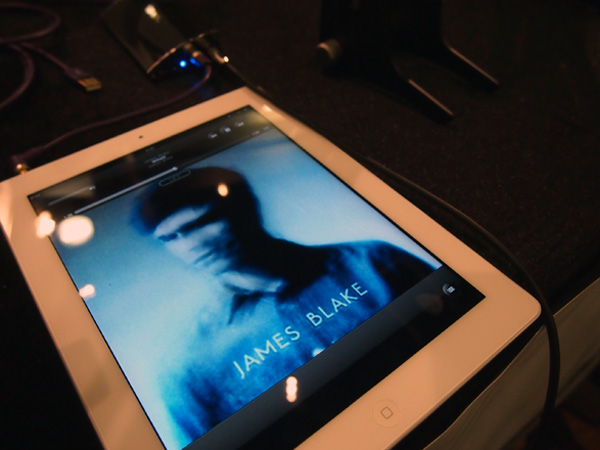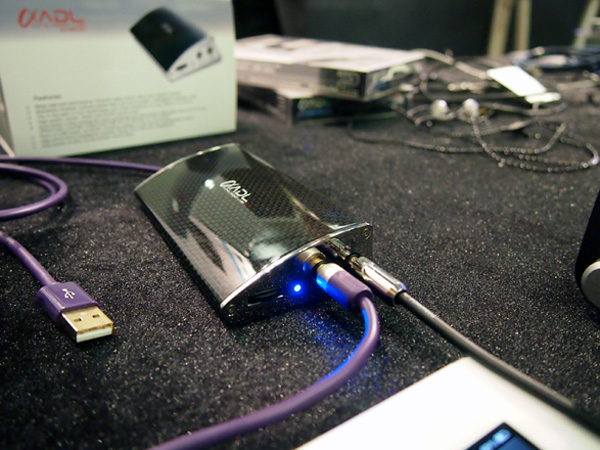 I was also psyched to be able to download my entire RMAF playlist, via memory stick, into the MacBook Air over at ALO Audio's booth for my audition of their incredible Studio Six headphone amp. This was my most cherished listening experience at RMAF 2012! The Studio Six is a tube head-amp with the ability to drive up to four pairs of cans simultaneously. I tossed my well-broken-in pair of Audeze LCD3 planar magnetic headphones at this fine piece of audio art, my ALO Green Cable (with ALO's special adapter for multiple terminations, I always carry 3.5mm, 1/4", and balanced with me) and I was in a state of sonic-induced bliss. The noise floor of the CanJam pipe-and-drape pathways melted away. The greatest thing about that whole experience was sharing my listening session with Ken Ball of ALO! Not only did we listen together, but he grabbed a copy of my playlist too. See a pattern here? It's like my cousin Ken said of the Canjam, "When you step into the CanJam meet there's just a feeling like we're all in this together." There's an excitability there that you just don't find in the high-end rooms anymore. At least not in most of them (Estelon and Vitus Audio aside, but we'll get to that in a minute). For the most part the playlists/demonstrations of many of the high end players haven't deviated much since my first CES in 1996! How do you expect to draw in new would-be customers playing the same ol' tired shit?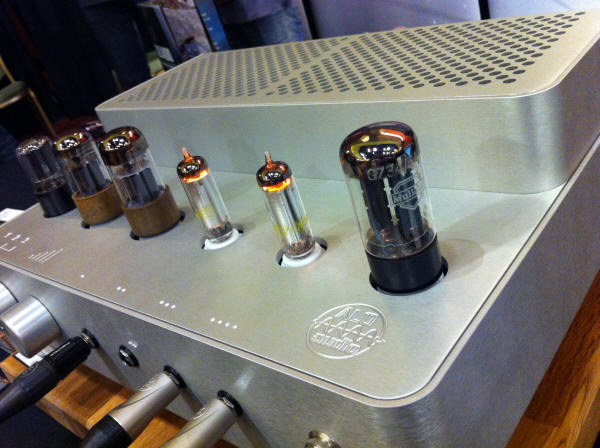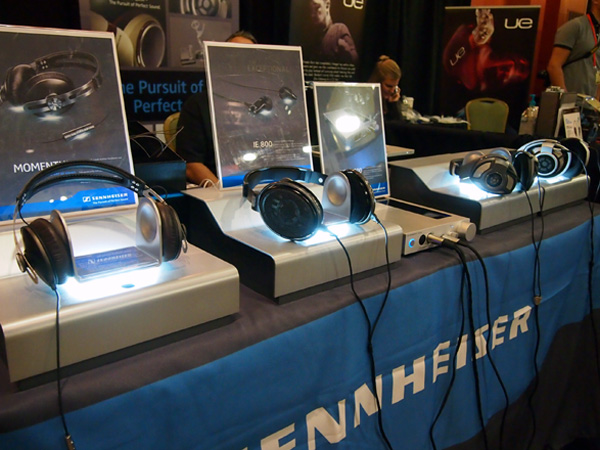 Jude Mansilla and Head-fi.org's CanJam also brought in a younger demographic. This is key to everybody's future in this business! And by younger I'm not referring to people in their fifties (nor am I calling you old) but people in their thirties and below. RMAF/CanJam managed this by way of bigger, more accessible brands such as Sennheiser, Koss, and Monster. All three joined in this year, say what you will about that. The high-end headphone industry owes a large part of its success to the Beats By Dre phenomenon, whether people want to acknowledge that or not (that may be suited for another article). Back to the point, given that many DJ's use headphones by Sennheiser, Monster, and Koss, and factor in the help of my buddy Peter Wohelski at Beatport (basically iTunes for dance music—an online music store for DJ's) we helped the RMAF team get a fair amount of younger attendees by offering discounts to employees of Beatport (which calls Denver its home) and their friends. Since companies like Sennheiser and Monster have a large share of the DJ market, it was easier to get them turned onto the notion of higher quality headphones, headphones amps, and DACs through names they were familiar with. I've already received a bunch of emails from new attendees asking for my input on headphones amplifiers and DACs! This is what shows like RMAF/CanJam are all about, reaching new blood, and helping to build a sustainable future for our fantastic industry. Bottom line, it also aids in keeping many of us from having to get real jobs that we hate! Get with it! We all started somewhere. Why is that so difficult for some of the old guard to understand? It's time to stop preaching primarily to the already-converted! You got them. Let's open up our minds a little, do a fuckin' Jedi-mind trick on yourselves if you have to; manufacturers and fellow scribes (some of you anyway). We love great sound and music. But this isn't only for the privileged anymore. A cable manufacturer yelled at me by the fire-pit in the back of the hotel, while I was walking back into the bar. He said: "This needs to be about true high end, enough of the cheap shit." That is a far more effective metaphor for what's wrong with the mentality of the old guard than anything I could wax intellectually about here. I'm not saying there's no room for expensive, state-of-the-art gear. Shit; I own E.A.R, dCs, and other stuff that's far from affordable! The point is: there's room for everything as long as it connects the listener to the music. Elitism will only hasten your company's demise.
With that rant out of the way: The folks in the Estelon room (the gorgeous blue floor standers—the model number escapes me at the moment) were as welcoming and charming as anybody at the show. Not only were they courteous and polite, but when I asked to play my own tunes, they were enthusiastically accommodating. I was pumped to hear fLako's "Lonely Town" and Hecq's "Bette Noire" on those speakers. They were precise in their control of the low bass, had a gloriously wide-open midrange, and they disappeared into the room. This is not easy to accomplish in a hotel at a HiFi convention! I won't say who, but I played those same tracks on systems twice the size, and four-times the price, and they buckled. The Estelons performed beautifully. They were drive by Vitus Audio, a line I've never been disappointed with, and the synergy of the pairing was phenomenal along with power conditioning by Silver Circle (the TCHAIK 6). That was, honestly, the only room where I felt like I could sit and listen for hours. They even asked for a copy of the playlist I brought. I still owe you guys that copy! I missed the Nola room, which is always one of my favorites. My cousin Ken stopped by there however, and told he thought it sounded great. I heard the prototypes of Carl Marchisotto's KO's at Newport, and I was floored, so I'm pissed I missed them in Denver. I won't miss them at Newport!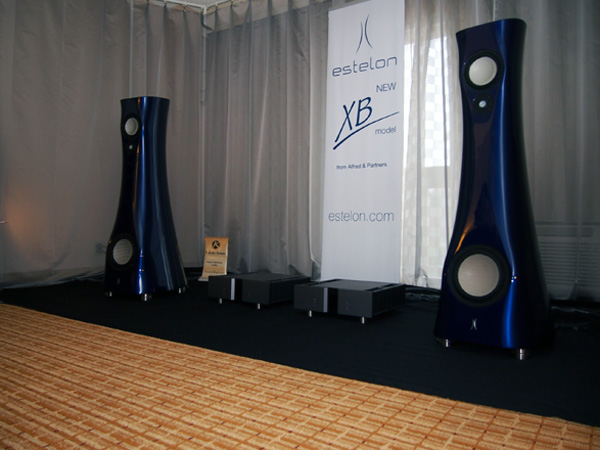 The biggest reason this year's RMAF was extraordinarily special to me was the fact that my cousin Ken Gould decided to come along and, as he put it "to meet this cast of characters I've been hearing about for years who mean so much to you." Ken is a fellow music addict who works on special projects for Stevie Wonder. We've shared a passion for music and great sound our whole lives. He's always had a great system, it currently consists of Ayre and Meridian electronics, along with an Oppo player, Sonicweld Diverter, System Audio SA2k speakers from Denmark, and a Nola ThunderboltIII subwoofer. But Ken doesn't consider himself an audiophile because he doesn't like the stigma that's attached to the classification (and neither do I). He simply loves music and great sound! He also goes to more live shows than anybody I know. We felt the same way about the rooms upstairs. He wasn't impressed with much up there. However, he's a fellow Audeze devotee, so checking out the latest and greatest in the CanJam was our main priority. He also needed to get fitted for his new pair of JH Audio JH-13 Pro IEMS (reviewed previously by yours truly HERE).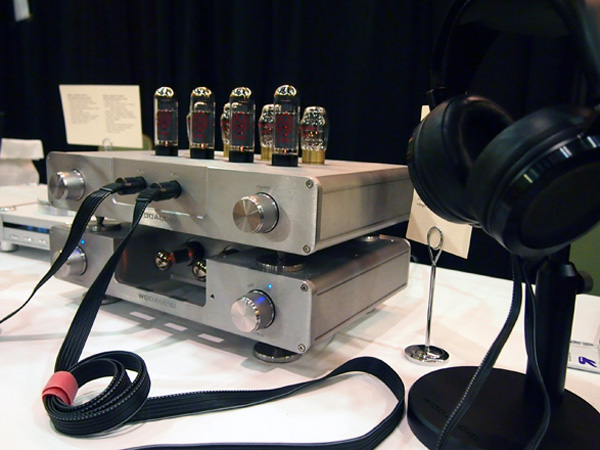 The straight up dope about my seemingly endless enthusiasm for the evolution of personal audio comes down to a few things. It's still relatively new. I'll also refer back to the community mindset: I've never seen competitors work together so harmoniously in high end audio as I do in the personal audio space (with the occasional spat, but that keeps things interesting too). The industry works together to spread their message, and there's real power in numbers. I also never thought I'd have such new sonic territory to explore! Look at the CEntrance HiFi-M8 for example: The last product I worked on when I was with the CEntrance team. It's an iDevice DAC and a USB DAC for computers. Most are one or the other. I got a chance to hear it, and while it's still in prototype phase I was very impressed. If only Michael Goodman and his crew would bring a MacBook next year running Amarra instead of the ancient notebook they had on their desk! When they told me that Norton kept coming on and interrupting my listening I felt like lending them my laptop! Sorry guys: I had to throw that in there. CEntrance is a first-rate engineering house, and all elements are important when presenting your products! Keep an eye-out for a full review of the HiFi-M8 here in PFO as soon as it gets released. Other companies introduced killer products at the CanJam as well. V-MODA unveiled their ultra-sleek-looking V-100 headphones. Jude Mansilla of Head-fi.org, an authority on all-things headphones, says they're possibly the best set of cans around $500 bucks. I can't wait to get a pair of those babies for review! Audeze presented a prototype of a closed-back headphone (also made out of beautiful wood). That was another bold move from a groundbreaking company who's always pushing themselves to achieve more. Their display was also very impressive, with am uber-cool steampunked LCD-3 on-display right in the middle of their roomy booth. That was just freakin' cool. I also heard a Woo Audio head-amp prototype which had a sweet sound. But then again that's a company that hasn't disappointed me yet. There's just a ton of innovation happening in the personal audio market place right now. It's exciting to see it all unfolding. We're going to keep a close eye on this growing phenomenon. This is all what I was talking about in my first What is the Future of the High End series, subtitled The Birth of i-Fi and the inclusion of the young in 2009. That just freaks me out sometimes.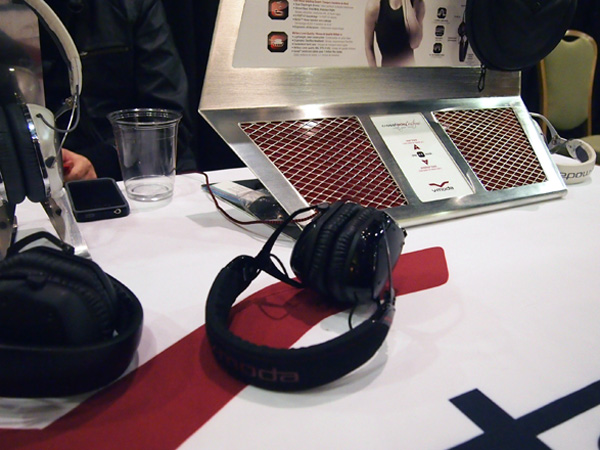 All gear aside, the biggest contributing factor to the explosion of high end personal audio is growing online communities like Head-fi.org. Sure; there are crazies in any online forum (I mean, the users at Audio Asylum are always gentlemen, yeah and if you believe that I have a bridge to sell you). I have learned more about personal audio from fellow users on Head-fi than I have from any of the HiFi rags. High end personal audio (and desktop/computer audio) is not the future anymore. It's here. Things will only expand and grow, but some of the most innovative thinking is being done by personal audio companies today. It's like I often say with bigger systems, I'm not necessarily impressed with 100k loudspeaker systems anymore. I'm not saying there's no room for the expensive stuff. I'm just saying all of it counts. I love the $1500 Nola Boxer as much as I love Carl Marchisotto's Grand Reference system, believe it or not. Both bring me closer to the music I love (granted, one puts me in the concert hall and the other gives me a very decent glimpse into the hall).
When you have a big budget it's often easier to make an impressive speaker because of all the tools and materials you have at your disposal! At this point in the game I want to hear an affordable piece of gear that connects me to the music and touches my heart. RMAF always gives me a great variety of things to hear and people to talk to. If you're at a different place in your audio journey and you want to seek out the most extravagant system you can find it there. If you only have $500 bucks to spend, you can go to Audioengine or Music Hall. Rocky Mountain Audio Fest has it all. I still haven't fully decompressed! I look forward to next year with great anticipation. Thanks again to Marjorie Baumert and her tireless staff of volunteers for making RMAF feel like the Grateful Dead show of audio conventions!