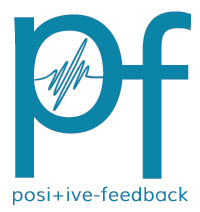 You are reading the older HTML site
Positive Feedback ISSUE 63
september/october 2012
polk audio
LSiM703 Loudspeakers
as reviewed by Francisco Duran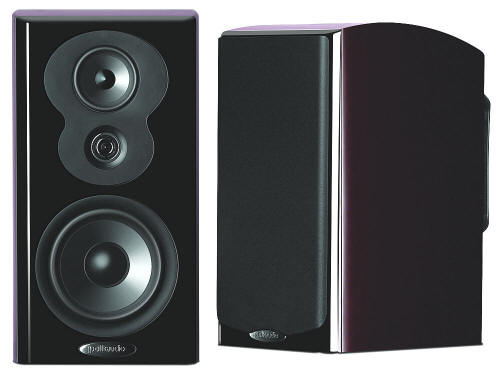 Polk Audio is an old and well respected name, as a high end speaker manufacture. Polk Audio has its beginnings all the way back to 1972 when three men, Matthew Polk, George Kopfer, and Sandy Gross started the company. Their first model, the Monitor 7, was released in 1974. Another model from Polk's past, the SDA (Stereo Dimensional Array loudspeaker) was a quite impressive and a highly engineered speaker system. Since then, the company has gone on to be awarded 65 patents, and designed numerous loudspeaker systems in the high-end and home theater fields.
I was recently graced with their top of the line series of loudspeaker for review. I received a pair of their LSiM703 stand mount speakers and their DSW Micropro 3000 subwoofers through Adam Sohmer of Sohmer Associates. I usually try and steer clear of laundry lists of components features, but the Polk LSiM 703's have so much designed into them, and they are so beautiful, that more than a cursory description is mandatory. If you can see it in the picture, yes they have Ring Radiator Tweeters, Enhanced Ring Radiator tweeters to be exact. They have a reshaped phase plug, redesigned diaphragm rolls for more efficiency, and their own tuned enclosures, to name a few features. The tweeter and midrange drivers are housed in what Polk calls "an enclosure within an enclosure." That is, the tweeter is in its own housing within a larger housing encasing both tweeter and midrange, molded in one piece. The enclosure tapers to a "turbine" shape (inside the speaker cabinet) which is said to reduce back-wave reflections. The drivers sport Super Cell Aerated Polypropylene Cone Material, Butyl Rubber Surrounds, extended Linear Motion Voice Coils, and Cast Aluminum Baskets. The "Orth" crossovers are a low order design. The enclosures are built of 1.25 MDF for the front baffle and .75 for the rest and feature substantial internal bracing. Rapping one's knuckles on any part of this cabinet produces the proverbial dead thunk. Around back, Dual Metal Gold-Plated 5-Way binding posts mounted to not the MDF, or the loathsome recessed plastic cup, but a beautiful and very sturdy silver metal plate. Way to go Polk! The LSiM 703's are bi-amp or bi-wire capable. The PowerPort bass venting is the most visually interesting component on the back of the speakers. This is one instance where one picture is worth a thousand words. The cone is designed to basically "direct moving air as it exits the port" in order to eliminate turbulence at the mouth of the port, and effect more efficient bass response. Covering all this is the very well designed and beautiful zero diffraction metal grill, attached with magnets. Included in the literature packet is a quick start guide and comprehensive owner's manual on CD. They have an 88dB sensitivity and a frequency response of 50Hz to 30kHz.
Similarly, the DSW Micropro 3000 is a solid, beautifully built, and fantastically appointed transducer of sub frequencies. Highlighting the design features of this subwoofer is "Feed Forward Distortion Suppression Technology." Basically, this is designed to stop signals that could cause distortion or damage before they get to the driver. "Polk Room Optimizer," which is four preset room optimizers, allow you to program in the optimum bass and blending setting for your specific room. This was my favorite. It really took the sting out of setting up this sub in my less than ideal room. And, like I said, this sub is really built. Build features include a cast aluminum basket, double stacked magnet structure, remote control, rock solid cabinet, and a high gloss black finish. Hey forget the fingerprints on that high gloss; I really don't mind polishing this thing!
The LSiM703's were set up with my 24 inch three pillar oldie-but-goodie Lovan stands. I tried the thirty inch two pillar stands that Polk sent mainly to see if the sound changed relative to tweeter height. But there wasn't a significant difference in sound to risk damage to the speakers in a tilt over. Yes, that's right. The two pillar thirty inchers were great for my smaller and lighter Ascend Acoustics CBM-170 speakers. But the Polk's are a much more substantial stand mount speaker, and needed a more stable platform. I started off with the speakers single wired. I bought speaker wire from Tony Minasian of Tonian Labs sometime after buying my speakers from him. They are a thin, solid copper, cotton sheathed twisted 8 foot pair. I have a one meter pair of interconnects of the same material. The speaker cables have bare wire ends. This wire was mainly used during the break in process, over 100 hours. They were not a good match for the Polk's because these speakers sounded too warm with them. A dual 8 foot pair of Analysis Plus Oval 12's was used for the remaining time in either single or bi-wire configuration. Special mention must be made about the speaker jumpers. They are honest to goodness, genuine thick wire with gold plated circular connections that slip over the WBT like speaker binding posts. Of course, you have to completely unscrew the binding post caps from the posts to fit these jumpers back in. With their metal back plate and high quality jumpers, this is one of the nicest designed speaker connection arrangements I have seen in any pair of speakers. It was a pleasure to work with something so nicely designed instead of the struggling that goes on with lesser speaker/wire interfaces.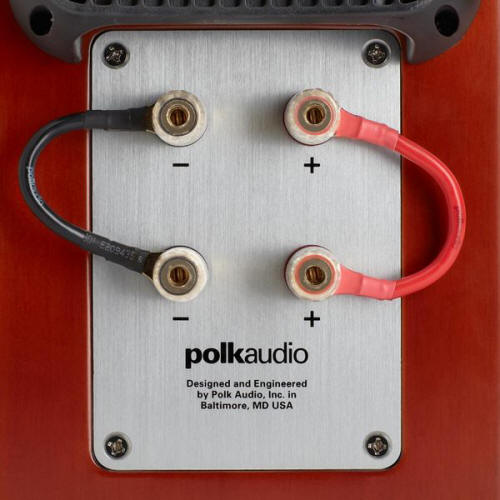 My usual components were used in listening. The Marantz Reference PM15S1, SA15S2 with the Signature Edition Upgrades by The Upgrade Company were a great match, as was my Margules U280SC tube amp with an Audio Limits passive preamplifier. I didn't have a matching Marantz stereo amplifier to bi-amp the Polk's, so I used the Margules hooked to the bass drivers of the LSiM 703's and it worked great. There was more solidity to the sound. The Margules, surprisingly for a tube amp, held a solid grip on the two bass drivers of these small stand mount speakers. The Margules have dual volume controls which made it easier to dial in and match to the Marantz integrated. But for the most part, the PM-15S1 integrated was used to provide amp duties in my 20 x 12 listening room.
Not to give up the blue print too soon, but this is definitely one instance where the looks of the speaker match the sound. After a considerable break in, it was time for serious note taking and listening. One of the first things you notice about the LSiM703's is that they are a very clean pair of speakers. I heard absolutely no grain, glare, or unwanted anomalies in the music, especially in the top end of the music spectrum. There was no excessive sibilance on both male and female vocals. Cymbals had a natural shimmer, very close to the sound of striking a real cymbal. Is this due to the Enhanced Ring Radiator Tweeter and Dynamic Sonic Engine? I would like to think that they played a big part of this aspect of these speaker's performance here.
One thing that I did differently for this review is that I listened to more test disks than I usually do. Aside from the "Treble and Bass Decade" on the Stereophile Test CD 3, I listened to mostly music that I love. Along with my favorite disks I enlisted the help of some specially recorded disks. About the time I bought my Tonian Labs TL-D1's, Tony Minasian gave me a few copies of some disks he recorded in his studio for demo purposes. Most are random bits of drums and guitar. I was surprised to find a small portion of George Benson doing "The Ghetto", Patricia Barber doing the old Sonny and Cher hit, "The Beat Goes On," and Rebecca Pigeon's rendition of "Spanish Harlem." Tony's recordings of the guitar and drums are nothing short of phenomenal. The Polk LSiM703 pair reproduced the drum and guitar tracks with aplomb. Again, cymbals sounded very natural. The stand-up bass on Barber's song sounded, for the most part, crisp and clean. The bass on this track sounded woody and resonant. Transients from that big acoustic bass sounded clear, with absolutely no smear or slowness. Not only that, I was actually getting into the drum and guitar tracks musically. Pidgin's voice sounded quite realistic. This is one aspect of the Polk's performance that is quite appealing, the ability to draw one into the music. Instead of bombarding you with inner detail and false "neutrality," these speakers tend to sooth you into the music with their easy going personality. The details are there, they are just not thrust at you. Details in music are not exaggerated. They are reproduced in a slightly forgiving and natural manner. Although they do have a slightly dark and warm personality, they do not come across as colored.
With cables and ancillaries as neutral as one could put in one's system, The Polk's sound could be characterized as a shade on the slightly forgiving and darker and warmer side of neutral. This is a speaker that polishes to a brassy sheen, cymbals, flutes, and to an extent, sibilance. With these types of performance traits, less than ideal recordings remain a little more palatable during long listening sessions, as when I spun the Outlaws' Greatest Hits. Yet, when playing any one of the Alan Parsons Project's CDs or albums these speakers easily displayed all of the small details and soundstage queues that are present in the quieter passages of these recordings. Back to the Stereophile Disc 3, and track 3, Arito Moreia and the Gods of Jazz sounded open, spacious, airy, and clean. And on Deen Peer's "Lords of Tundra," his bass sounded quick, clean, and as precise as this great player can play. On the Lyle Mays self-titled CD, his piano sounded airy and spacious, with the higher notes of the piano floating sweetly above the instrument on "Mirror of the Heart." For sure, the excellent recording of this CD also came into play here. Don't worry; Polk just proved that slight warmth and detail can go hand in hand. Although slightly forgiving, the LSiM703's definitely do not homogenize the music. As I sat and listened, the LSiM703's reminded me of another speaker line with a similar sonic calling card, that being Sonus Faber. That is pretty nice company indeed to be included in.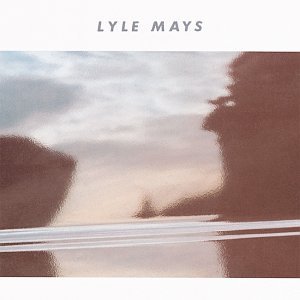 There are several obstructions in my listening room/den that somewhat compromise an optimal soundstage. The Sony flat screen TV hung on the wall behind my double wide four tier equipment rack compromises speaker placement. Add to that a 6 foot opening to the left where a sliding door used to be. With my six Cathedral bass panels and a few sound absorption panels, the room doesn't sound half bad. Indeed the Polk's threw a pretty wide open soundstage with credible depth and image placement. I have heard more precise images with soundstages that one could seem to virtually walk through. But these were from speakers that were many times the price of the Polk's. One could see also that there are some who would wish for a more "illuminated" or easier to hear into soundstage. But I think the Polk's performance here validates its very balanced design.
One thing that is very frustrating to read is when a reviewer declares that with a 2-way stand mount speaker, a sub-woofer isn't needed, especially if those speakers employ a five inch driver for bass duties. They will claim the speakers have sufficient and satisfying bass on their own. If there is any stand mounted speaker that could claim this it would definitely be the Polk LSiM703. Polk's 3 way design definitely has paid off in the bass department here. Bass reproduction is full, deep, and solid on most material. The Polk's reproduction of the lower frequencies in movies was very solid and surprising. This is one pair of speakers that can truly be used without a sub-woofer with most music and certainly with most movies and have a satisfying well balanced sound. In other words they can rock the lower frequencies very well by themselves. In our house we watch a lot of movies. It was surprising to have my son comment on their bass performance during several movies, and this coming from an iPod gen guy! Although after listening to the "Bass Decade" track on the Stereophile Test Disc 3, the bass did drop off quite quickly after 50Hz. This did not seem to correlate with the actual listening experience. The Polk's lower frequencies seemed to be bolstered by very solid dynamics reinforcing the bass. Of course it goes without saying that you are not going to fill a room to ear splitting levels like a small dance hall. But the Polk's filled my room just fine without strain no matter what volume they were set to. For the most part, we felt a sub wasn't really needed for music and movies.
I didn't spend as much time with the DSW Micropro 3000 subwoofer as I would have liked for this review. I set it up at the beginning of the review and took it out of my system soon after, concentrating mostly on the LSiM703's. I was a bit apprehensive at first as to where to set up this small black cube. But the set up features made it a snap, to coin an old phrase. The hardest part for me was fine tuning the volume and low pass filter control. But even the volume control is remote controlled. Those looking for a subwoofer that blends in very well with music but can rock your world with movies need to look at this sub. With music, I always feel that you are riding a race horse waiting to charge out the gate when you use a sub. You really have to pull the reins back and fine tune it until there is just enough bass re-enforcement. On their own, the LSiM703's are solid bass performers. With the DSW Micropro 3000,the light turns on and you realize what you are missing from the lower octaves. Deep bass was solid and taut with the added bonus of a more spacious soundstage. Music flowed along at a nice pace. I resisted the temptation of pipe organ recitals, Richard Strauss, and Pink Floyd. But I couldn't resist Slightly Stupid, Black Uhuru, and some Sly and Robbie albums. Solid bass reinforcement that would make most audiophile approved music blush. Acoustic bass was well textured, but remember to rein in that volume control. What about movies? Fuhgettaboutit! We recently bought the first four seasons of Breaking Bad. This has got to be absolutely one of the best programs on TV. The Micropro 3000 reinforced every bad-ass moment of these episodes with aplomb.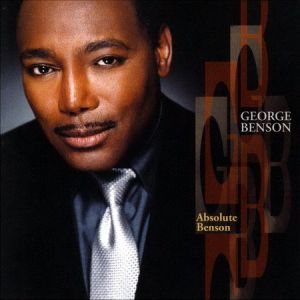 I couldn't resist the temptation to do a comparison between my Tonian Labs TL-D1's and the LSiM703's. First off, the Tonian's are inner detail monsters. On George Benson "The Ghetto," I could hear farther into the recording with echo, reverb, and inner detail of vocals. With the Polk speakers the same details were there, but you had to try harder to hear them. The same details were slightly buried and not as up front as my reference speakers. The Tonain's displayed lightning fast transients, but the Polk's were no slouches in the pace department. There was nothing overtly slow about the LSiM703's. Both were enjoyable to listen to. They just had different ways of presenting the music. Then I switched the cable connecting my Marantz integrated and SACD player from a solid copper/cotton sheathed wire to a JPS Labs Superconductor+. Suddenly, inner detail snapped into focus to a noticeable degree. It would seem that the Polk LSiM703 loudspeakers need a little coaxing to get the best of them. Which is as it should be in any high end component. Besides, what worked so well for the Tonian TL-D1's, the solid copper/cotton jacket wire, did not bring out the best in the Polk LSiM703's.
I must admit that I was surprised by these speakers. But I shouldn't have been. With their excellent build quality and fine engineering the music followed suit. They are also feature laden and versatile. My experience with this brand is mostly of demos from a big box store where set up is sub optimal to say the least. To really hear what this line of speakers can do, you really need to hear them demoed at their best with top notch equipment. Their earthy yet inviting sound will have you listening for hours. Francisco Duran
LSiM703
Retail: $749 each
Polk Audio
www.polkaudio.com