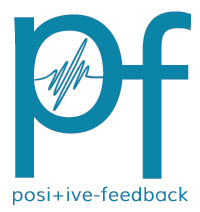 You are reading the older HTML site
Positive Feedback ISSUE 62
july/august 2012
Born Today: July's Children
by Timothy Roth
Welcome to the Born Today series, where each month I highlight the most significant album releases of said month, with a little help from the Rolling Stone 500. Where info is available, the most recent and highest fidelity versions (not always the same thing) are listed. Since it's 2012, we'll be celebrating the records that came out on the second year of each decade. It's a good excuse to bust out that 180-gram slab of vinyl you haven't even opened yet.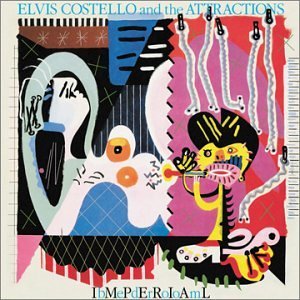 Imperial Bedroom, Elvis Costello and the Attractions (July 2, 1982)
For Bedroom, Elvis Costello hooked up with Geoff Emerick, the man who engineered Sgt. Pepper, to experiment with songwriting backed with sound. The result is immediately apparent on the opening track, "Beyond Belief," a multi-layered ambient masterpiece with vocals unlike anything Costello had done before. The album was reissued on vinyl just a few weeks ago in honor of its 30th birthday by Mobile Fidelity.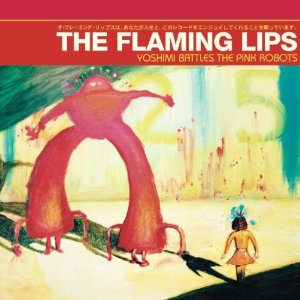 Yoshimi Battles the Pink Robots, The Flaming Lips (July 16, 2002)
Behold one of the greatest 5.1 albums ever made. And for those of you who are 5.1 averse, let me humbly point out to you that music has been in surround sound since the day God gave it to us. From Native American dances with instruments and voices in the round to Greek bards with lyre and voice echoing through the colonnades monks chanting in a cathedral to a Beethoven symphony ricocheting off the ceiling of the theater, music has always been in surround sound, until the twentieth century, that is, when the limitations of recording and playback crushed everything into a stifling one or two speakers. Yes, we only have two ears, but we have one brain, and that brain is designed to interpret what our two ears receive in three-dimensional space. For this reason, 5.1 mixes actually sound far more natural that stereo and mono, it allows the music to breathe.
Lecture over. Let's talk about Yoshimi, one of the greatest albums of the last decade, and how it fully comes alive on the DVD-A version. The band really went to town on this futuristic, psychedelic masterpiece, doing the remixes with Elliot Scheiner, the master of 5.1 mixing. The band's enthusiasm over this format can be seen in their detailed description of what they did for each track in the liner notes. The mix is fully immersive, with sounds coming and going, flying overhead, spinning around. This horsing around would typically not be a virtue. But Yoshimi is not a natural recording of musicians playing acoustic instruments. It's a chemical album, a studio album, a mental album from the Land of Oz in the tradition of Magical Mystery Tour, The Dark Side of the Moon, Remain In Light, Zooropa, and Kid A. It's for those who want to take an audio journey to elsewhere, in this case, a utopia centered in a future Japanworld. Perhaps the most exemplary song is the instrumental "Approaching Pavonis Mons By Ballon" (which received a Grammy for best instrumental), where you actually feel like you're in a balloon hovering over a futuristic city. It's just too bad that this wave of interest in 5.1 rock remixes on SACD and DVD-A died in the mid-2000s. Now we get "remastered" standard CDs and maybe a DVD thrown in. Yay.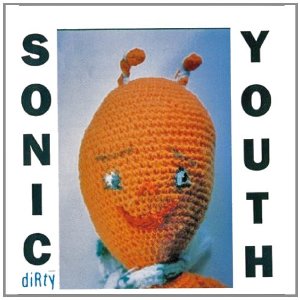 Dirty, Sonic Youth (July 21, 1992)
Depending on who you ask, Dirty is Sonic Youth's sell-out album, where they got snatched up by a megacorporation (Geffen), got produced/mixed by the Nirvana team of Butch Vig/Andy Wallace in the frenzy of grunge mania, and wrote songs that are actually listenable. If you ask me, I call it their best album. "Sugar Kane" alone is worth selling out for. The album was honored with a "Deluxe Edition" reissue in 2003 after barely being around for ten years. That's how good it is, or how blood-sucking the corporate music biz, depending on your point of view.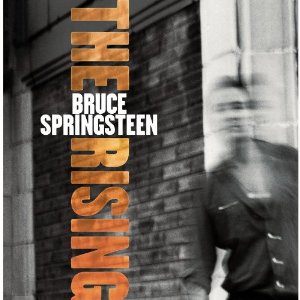 The Rising, Bruce Springsteen (July 30, 2002)
Where Bruce heroically responds to terrorists by getting the E Street Band back together and celebrating the freedom to rock.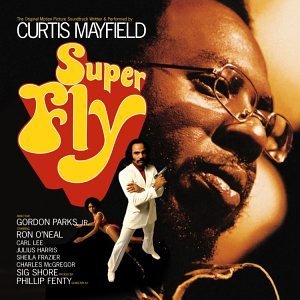 Super Fly, Curtis Mayfield (1972)
The soundtrack to the eponymous film is one of funk's most enduring classics. The album was reissued on 180-gram vinyl by Rhino in 2010.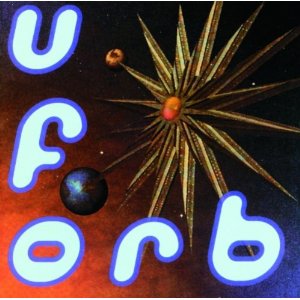 U.F.Orb, The Orb (1992)
The Orb perfect their usual thing, minimalist ambient space-out music, on this, their second album. For its 15th anniversary it was given the "Deluxe Edition" treatment on, you guessed it, CD!