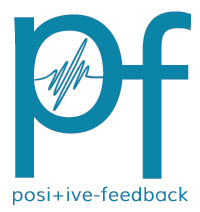 You are reading the older HTML site
Positive Feedback ISSUE 62
july/august 2012
The following submissions are for the 'Readers Who Want to be Writers' Contest. The authors are not Staff members of Positive Feedback.
Why I Quit Trying to Become an Audiophile and Became a Music Lover Instead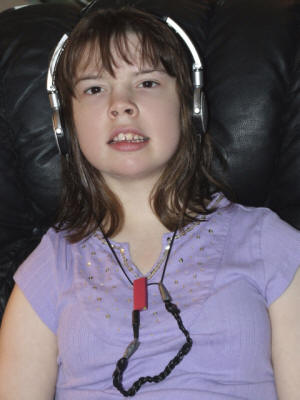 For years I have tried to optimize my stereo and home theatre system to be the best sound for my budget. I have also obsessed over my headphone setup, which is where I do most of my music listening. I think both systems are pretty good. But now I concentrate more on the music and less on the set up.
The reason for the change is my daughter Jade. Jade is a special need 16 year old. Jade has a seizure disorder that requires many medications and a special diet to help control her seizures. Even with these measures in place she still has daily seizures. Normally a person with her brain malformation has a very limited set of capabilities. We are fortunate that we are ahead of the usual prognosis but do have a daughter with mental capacity and motor skills more like that of a four year old. Despite all her problems Jade is always happy and cheerful.
I have noticed lately that Jade doesn't have any seizures when she is listening to music. She has a small iPod with about 50 songs on it as well as an over-the-ear headphone set which she loves. Jade will listen to music for about half an hour at a time—she sings along and laughs quite loudly! For some songs she even rocks back and forth so hard I think she will break the armchair! In the car she always wants "tunes" and is very happy listening to her dad's music.
I have about 20 different concerts on DVD and Blu-Ray ranging from Eric Clapton Crossroads to Rush and even Tom Petty. When Jade hears what I am playing she will always come over and watch with me—clapping and singing along to the songs she likes. Her favorite is "Queen Live in Montreal". I have to play "We Will Rock You" several times for her before we can play the rest of the concert.
At her high school, Jade is in a special needs Integration Program. She has a class with grade 11 band students. She plays on a drum practice pad so she is not too disruptive to the rest of the class. This way Jade gets to hear different music every day and she definitely looks forward to it. She doesn't participate in the band performances or concerts but we do go to listen. Jade loves it and air drums to the songs they play!
Jade's enthusiasm for music has changed my view on music. I listen and enjoy music more and pay less attention to the gear. I still enjoy reading about all the great equipment out there. Maybe some day I will get that fantasy system. If Jade, with all her problems, can be happy listening to the music then I figure I should be happy too. So for now I am content to listen to tunes with my girl. We are both happier for the time together.