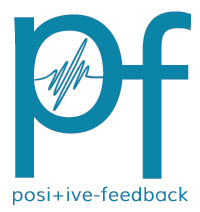 You are reading the older HTML site
Positive Feedback ISSUE 62
july/august 2012
Born Today: Augusts' Children
by Timothy Roth
[Welcome to the Born Today series, where each month I highlight the most significant album releases of said month, with a little help from the Rolling Stone 500. Where info is available, the most recent and highest fidelity versions (not always the same thing) are listed. Since it's 2012, we'll be celebrating the records that came out on the second year of each decade. It's a good excuse to bust out that 180-gram slab of vinyl you haven't even opened yet.]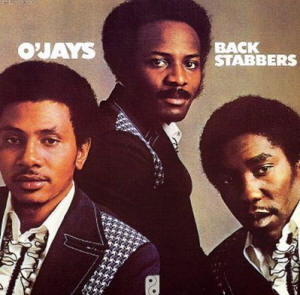 Backstabbers, The O'Jays (1972, day of month unknown)
The titanic impact of Marvin Gaye's What's Going On, released the previous year, can be heard in this classic of Philly soul. Darker, harder, but with an assured ease, the album tackles serious themes while making you want to shake your booty. Perhaps the definitive document of the soul/funk sound coming out of the streets of Philadelphia, and it sounds good on a scorching hot summer day. The album was digitally remastered for standard CD in 2011 by Big Break Records with extra tracks.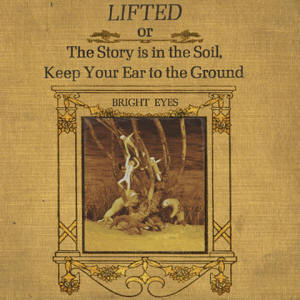 Lifted Or the Story Is In the Soil, Keep Your Ear to the Ground, Bright Eyes (August 13, 2002)
The fragile, shaky, and quite possibly whiny (depending on your level of tolerance) voice of Conor Oberst puts this spoiled brat and his band (servants) on the map, and for good reason. It's the real emo of the early 2000s. Accept no substitutes (I'm talking about crap like Dashboard Confessional). Available on… CD.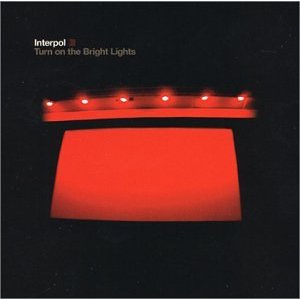 Turn On the Bright Lights, Interpol (August 19, 2002)
Speaking of emo, the real emo, the scary emo, check out "NYC" (or "New York Cares"), the ultimate nihilistic ode to the aimlessness of the New York subway system, or a "porno", as Ian Curtis reincarnated (aka Paul Banks) so eloquently put it. It's a vision of NYC by those who live there: a godless, despairing, make it or break it, but mostly the latter, vision of running and never finding, never seeing above the top floor, with lights on at 4AM, never seeing beyond the next stop, but desperately, suicidal-ly wishing the next stop was the one, the real destination. And that's only the third song. Good grief.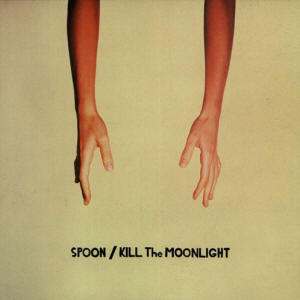 Kill the Moonlight, Spoon (August 20, 2002)
Despite their underachieving utilitarian name, Spoon were not just another anemic, boring, precious, self-conscious, pretentious, slovenly, privileged, whiny (sorry Conor), Pitchfork-approved indie band full of wusses who suck 24 hours a day. No, they were better than that. They were rock and roll. They were good, but they didn't try too hard to be something other than what they were. The first couple songs sound (purposely) like Doors' outtakes, and "Don't Let It Get You Down" cleverly pays homage to Rubber Soul era mixes, with the voice in the left speaker and the band in the right (stereo back then: instead of one mono speaker, we get two mono speakers!). But their nostalgia is a source of inspiration, of looking forward, of being free to do whatever they feel like at that exact moment, rather than an excuse for sucking. Today seems to be a new era in which bands are more interested in skinny jeans and pastel colors and looking like wusses who suck than making music that makes people feel good.
A Rush of Blood to the Head, Coldplay (August 26, 2002)
Shrewd businessmen as they are, Coldplay noticed a niche left empty by Radiohead's seemingly suicidal journey into an artistically uncompromising forest of prophetic obedience and trapdoors of genius they couldn't find their way out of. That niche, previously occupied by The Bends and OK Computer, was the realization that sadness can be pretty. And boy, did Coldplay exploit it. Just listen to the guitar tone in the second half of the first track. It sounds like stars. Who cares what the lyrics are about; sometimes the texture is all you need. While many, perhaps most, consider this to be their peak; I personally think they improved with every album. Yes, this was them at their best as human beings. But when Brian Eno stepped into the picture in the latter half of the decade, the heavens became their permanent domain; they entered the realm of divine inspiration. A Rush of Blood was just the departure point. Speaking of looking at the stars, it's a hot August night, and I have nothing better to do…