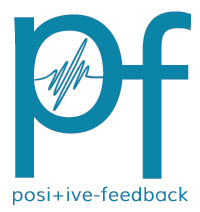 You are reading the older HTML site
Positive Feedback ISSUE 62
july/august 2012
Dum Dum Girls, End of Daze
by Michael Mercer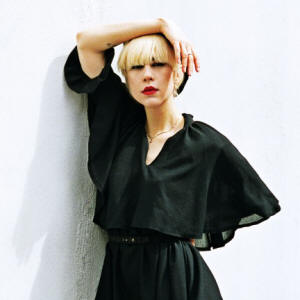 Release Date: September 25th, 2012
The Dum Dum Girls have delivered End of Daze, another outstanding EP. I'm not sure what's behind the concept of releasing numerous EP's as opposed to a full album, but it's irrelevant. End of Daze is, in my opinion, their best work to date. I've seen their sound described as "noise pop" in more than a few webzines and blogs. While this phrase captures their sonic fingerprint I think it also sells them short. With a ton of bands releasing, and labels signing what I would refer to as noise pop these days, few of them offer up work that stirs emotions like the Dum Dum Girls do on this record. Now, with song titles like "I Got Nothing" and "Season in Hell" you might look at this and think you're in for some early Joy Division-like darkness. That's not far off, given that front woman Dee Dee is mourning the loss of her mother throughout this body of work. While those shadows hover over the musical landscape in End of Daze, by way of subtle guitar distortion and distant reverberating vocals, there is also a feeling of hope and discovery.
The pain of loss and the intense feelings that follow often lead to raw emotions. Fortunately when it comes to music, or any art form for that matter, this can also be the greatest catalyst for honest, straight-forward self expression. While listening to End of Daze you get the feeling that you're right there with her. No glam, no pretension, just the band and the rawness that death brings. This isn't a pretty picture, but it's the imagery that comes to mind here, and that sense of intimacy is enrapturing. From the gritty guitars at the intro of "Mine Tonight" to the sunrise-like cascading chorus of "Season of Hell" this album evokes feelings of despair and wonderment. It's the music you hear at the end of a captivating character film, where the protagonist finally arrives at their great realization, that despite the fact that everything has gone to shit, life will go on. The sun will rise again. This is the album you play when you need to get away from the rat race: Just jump in your car and drive with no particular destination in mind, the scenery is all you need.
End of Daze is that soundtrack. Do you remember the closing scene of Dazed and Confused; where Matthew McConaughey and Jason London are driving in their souped up Camaro, blowing out mega- hits of pot smoke, on their way to purchase Aerosmith tickets? They stayed up all night; survived keg party fights, domestic struggles, and their football coach's questioning of their moral character. Despite all of that the smiles on their faces brings you back to that wondrous time in your life when all you had to worry about was how to get to class on time (or not) and make out with your girlfriend. The film may have been a spoof on seventies subculture, so the dramatic impact isn't quite what I was going for with this metaphor – but End of Daze sounds like something they could have been blasting through the car stereo in that closing scene. Life maybe messy and full of pain, but in the end you have to find the beauty in the despair or you'll never appreciate the pure bliss of it all. Dum Dum Girls have captured that feeling in their latest release, and I can't get enough of it. Could there be a higher recommendation?