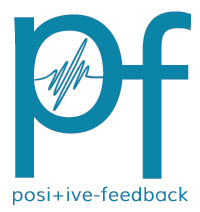 You are reading the older HTML site
Positive Feedback ISSUE 62
july/august 2012
British Light Overtures 1
by Stephen Francis Vasta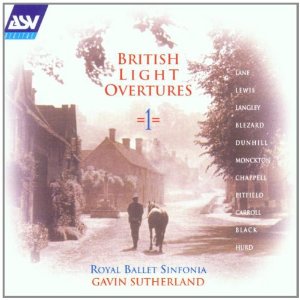 Royal Ballet Sinfonia/Gavin Sutherland. ASV CD WHL 2133. TT: 66.27
BLEZARD: Caramba. BLACK: Overture to a Costume Comedy. LANGLEY: Overture and Beginners. DUNHILL: Tantivy Towers (arr. Lane). CHAPPELL: Boy Wizard. CARROLL: Festive Overture. HURD: Overture to an Unwritten Comedy. MONCKTON: The Arcadians (arr. A. Wood). LANE: A Spa Overture. PITFIELD: Concert Overture. LEWIS: Sussex Symphony Overture.
This is one of the most enjoyable discs I've heard in years. All the music is handsomely crafted and colorful, representing a typical British "light-classical" style, though some of the composers strive self-consciously for weight and "importance." The conventions, or perhaps tics, of twentieth-century fashion in orchestration—the tendency to favor the clarinet over the oboe or flute for soli, the framing of the occasional theme in brass octaves—are deployed sensibly.
That said, while these pieces make a favorable first impression, there's little to hold the attention beyond that. James Langley's 1965 Overture and Beginners and Michael Hurd's 1970 Overture to an Unwritten Comedy sound like scores of real substance, and Lionel Monckton's chipper 1909 The Arcadians builds to a rousing finish, with the brass proclaiming their broad theme against busier string motifs above. The rest is pleasing, but ultimately unmemorable. The 1955 Overture to a Costume Comedy by Stanley Black, a veteran film-music specialist, is a pastiche, not of courtly dance music, but of the movie-music take on it—thus, a pastiche of a pastiche; it's charming enough, but hardly the most imaginative use of time or resources. The splashy gestures of Paul Lewis's 2000 Sussex Symphony Overture, which closes the program, certainly make an impression—think of, say, Walton's coronation marches without the march elements—but sounds a bit padded, and suffers from multiple endings, as if the composer couldn't decide from among his options.
Gavin Sutherland leads affectionate, stylish performances, and draws handsome playing from the Royal Ballet Sinfonia, which sounds smaller than a full symphony orchestra, but larger than your typical pit-band. Listeners with X-ray ears might notice that, in the more intricate passages (not necessarily the biggest), subsidiary detail is sometimes left briefly to fend for itself—the various strands don't always line up quite right. But these moments are few, and the washes of orchestral color are seductive.
The sound is basically excellent. Solos register with a lovely delicacy, while the tuttis emerge with splendid impact, and there's a full range of color. Some details, however—whooping horns and such—clearly don't register with the same color and weight that you'd have heard in the hall.
Since Universal has bought out Sanctuary Classics, which owned ASV, this may be hard to find—and I couldn't locate any downloads for it, on Amazon or elsewhere—but, it'll be worth haunting secondhand shops and websites to find it if you enjoy this kind of better-than-Pops writing.