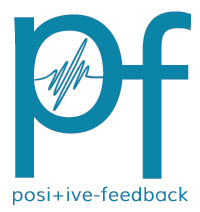 You are reading the older HTML site
Positive Feedback ISSUE 60
march/april 2012
The Tri TRV-A300SER 300B-Based Remote-Controlled Integrated Amplifier: Everything You Need for Music
by Andy Schaub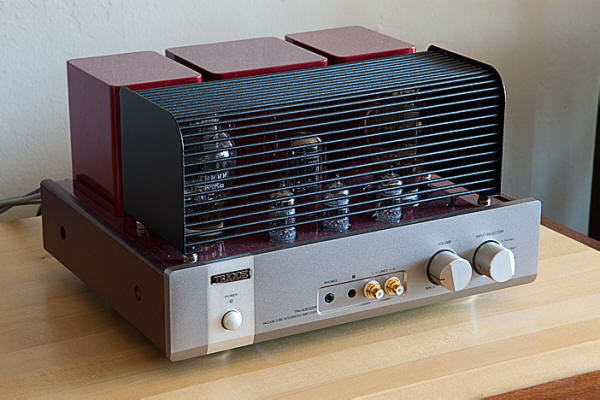 "Dear Prudence, won't you come out to play?
Dear Prudence, greet the brand new day
The sun is up, the sky is blue
It's beautiful and so are you
Dear Prudence, won't you come out to play?"
–"Dear Prudence", The Beatles
OK, I admit it: I didn't really want to let go of the Meishu. It's a really good integrated amplifier, and I had put a lot of time and money into NOS tubes and Black Gate capacitors and… well, you get the idea. But the time had come, for personal and practical reasons, to scale down the system. So I had just assumed that I would use my Tri TRV-88SE KT88-based integrated amplifier with an outboard phonostage, and be done with it. But Nick Gowan asked me, "Do you plan to keep the AN-E/SEC/SILVERS?" to which I replied, "Yes". So he suggested, even though it cost $3,500.00, that I try the Tri-TRVA300SER 300B-based integrated amplifier, because it is, in a way, a mini-Meishu, but so much more. First, it has a built MM phonostage (like the Meishu) plus a simple headphone amplifier (which, unfortunately, uses a 3.5MM mini-socket; but more on that later) and, lastly, it actually has a remote control for volume and mute, something that I had desperately wanted for the Meishu since I occasionally use the system for watching Blu-ray discs, and remote volume control is nearly essential with movie soundtracks.
As I write this, I am listening to the 24/48 download of Karrin Allyson's 'Round Midnight from hdtracks.com, through the digital music server (which I did not scale down), and it sounds just like heaven, my Audio Note AN-E/SEC/SILVER loudspeakers with muRata super tweeters, being driven by the Tri TRV-A300SER; and I can't imagine a more lovely midrange or a deeper bass with better "thwack" on the percussion.If I had one complaint, it would be that the Tri is a little on the warm side, with a slightly rolled off treble, and less than stellar "air" or ambience around the instruments and performers; however, those are forgivable sins given all that you get for $3500. And we haven't even gotten to the headphone amp or phonostage yet! Speaking of the headphone amp (I actually usually use a separate Woo WA22 connected to the Tri through six feet of Audio Note AN-Vz interconnect cables with AN-P connectors), my solution was to contact Drew Baird and have him build an adapter cable for me, a short Black Dragon ¼" socket to Oyaide mini-plug affair. It hasn't arrived yet (I hate snail mail) but I'm sure it will be lovely.
Speaking of the phonostage, I now use a Rega P3-24 with an RB-301 tonearm, a slightly modified Rega TT-PSU, and an Audio Note IQ3 MM phono cartridge. It's not as glamorous as my Transrotor Fat Bob Reference, but it gets the job done and I'm actually more comfortable with it because I was always afraid of breaking my DaVinci cartridge, and owing Nick another $7000-$9000 for a new one; plus, and this not to say that Rega setup is superior to the Transrotor, but it does seem to track most of my records better—albeit with a bit more noise—and it is smaller and prettier, something that we'll get to with the Tri. My impression of the built in phonostage playing, as an example, the 45RPM double LP of Fleetwood Mac's Rumours, is that it's very, very good. It certainly sounds better than my digital music server playing the 24/96 download of the same title, and there's a lot of money in that, relatively speaking. It's just that I think the future of music distribution—hell, the present—is in digital downloads with some room left over for vinyl. So we have yet another source!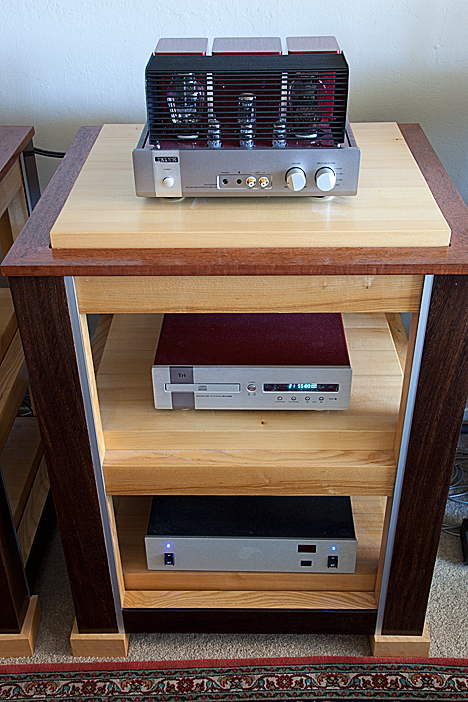 A few days have passed, and my Moon Audio Black Dragon ¼" to mini-plug adapter has arrived; it's lovely. I decided to try to my Moon Audio-modified Black Dragon Beyerdynamic Tesla T1's with the Tri TRV-A300SER and the results were actually quite interesting. It took a bit of time for the adapter to burn in; at first, Brad Mehldau's Largo sounded lush, but a little bright or harsh and kind of "splashy". However, by the time I played Miguel Zenon's Alma Adentro: The Puerto Rican Songbook the treble was sounding much cleaner. And once I put on Branford Marsalis and Joey Calderazzo's Song of Mirth and Melancholy, the sound was nothing but lush and gorgeous with a very clear and bell-like treble. So, while I prefer the Woo WA22 and perhaps even the Tri TRV-88SE as a headphone amplifier, the headphone amp in the TRV-A300SER should bear no shame for it's smaller 3.5MM socket; with the right adapter, it can produce world-class sound, and I would be happy to use it alone with my Tesla T1's as my headphone-playing system.
My double LP of Like Minds by Gary Burton, et al, arrived from Acoustic Sounds, and I immediately put it on the Rega P3-24 for a spin. In the past, I felt that—particularly with the Audio Note IQ3 MM cartridge—I heard more noise than with my old Transrotor/DaVinci/Meishu rig. However, I have to say that Like Minds, possibly the flattest slab of vinyl in my collection, sounded wonderful with absolutely no noise whatsoever. And that's at 33-and-1/3 RPM! The vibes sounded luscious with cleanly divided lines between the bass and electric guitars; the imaging and soundstage were superb, everything just falling into a very natural groove. It's one the best listening experiences I've ever had. And while the treble may have been the slightest bit "splashy", the slightest bit recessed in comparison to the venerable Meishu, it did not stand between me and the music. So whatever Tri did to make the whole amp sound so good clearly made it into the phonostage as well. By coincidence, my vinyl boxed set of the Miles Davis Quintet's, Live in Europe 1967: The Bootleg Series, Vol. 1 arrived. At first, I have to say it sounded very bright; but after my experience with Like Minds I didn't think it had to do with the turntable or the Tri, so I cleaned the first slab of vinyl with the Disc Doctor Quick Wash on my Clearaudio Matrix. That definitely improved the sound, and although it still had a bit too much sparkle, I found it entered the realm of listenability, probably on headphones, late at night. In other words, the Tri was simply playing what it got.
Now the last issue to address is the paltry 7-8 watts/channel that the 300B's put out. You definitely need a very efficient pair of speakers to make the most of the music. In scaling down the system, I managed to keep my Audio Note AN-E/SEC/SILVERS, but I imagine that AN-J's would be an equally good match, if slightly less efficient and with slightly less bass. So what do we have here? An attractive, small integrated amplifier with a built in phonostage, headphone amplifier and line out for (in my case) a separate headphone amp (the Woo WA22). And how does it sound? Well it sounds lovely, with rich, sonorous bass, a lovely little blossom of midrange, and a slightly recessed treble that still has enough, "oomph", to offer a touch of sparkle on occasion. It doesn't have the "air" or ambience of my venerable Meishu, but then it doesn't have Western Electric 300B's or all NOS tubes, not to mention lots of upgraded Black Gate capacitors. So for $3500—with the right speakers and a quality set of sources—it's a real bargain and just a great amplifier. One thing I should mention, at least in passing, is that it particularly favors the digital music server; maybe that's because, based on cost alone, the music server is the "best" source I have. Who knows what potential of the Tri TRV-A300SER remains untapped? I'm sure that I'll find out.
Kindest regards,
Andy
http://www.triode.co.jp/index_eng.html
P. S. Last night I stayed at my girlfriend's apartment and took my portable headphone rig with me (a 160GB iPod Classic, AlgoRhythm Solo and original ALO Continental). The headphones that I usually use with this are my Beyerdynamic T5p's modified by Moon Audio to use Silver Dragon cabling. Seeing the mini-plug, a thought occurred to me; so when I got home, I hooked the T5p's up to the mini-socket on the TRV-A300SER and played Marilyn Mazur's Elixir in my Tri tubed CD player. Now that was a match made in heaven. The slightly warmer tonal balance of the T5p's perfectly complimented the sonic signature of the TRV-A300SER's headphone amp; and I was like a dog with a bone. It came very close to the sound of my Woo WA22 with my Black Dragon T1's using a ¼" plug. So if you plan to use the TRV-A300SER as your only headphone amp, seriously consider a pair of headphones designed for more portable electronics. I think you'll find the combination quite rewarding and sonorous.