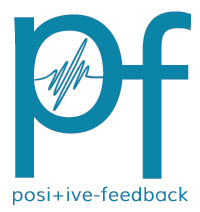 You are reading the older HTML site
Positive Feedback ISSUE 60
march/april 2012
Rumer,
Season of My Soul
by Michael Mercer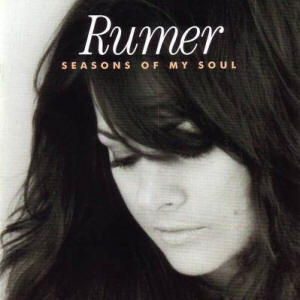 Atlantic Records
There's something very welcoming about Rumer's music. She sounds so familiar. Artists like Dusty Springfield, Karen Carpenter and Linda Ronstadt come to mind (early 70's Ronstadt that is) when I try to describe her sound. However, unlike other current bands who merely create facsimiles of the musical past in order to attract record buyers, Rumer is authentic and fresh. It's a vintage sound, and while that term has been ridiculously abused, the classification fits. Thankfully, she manages to show respect for the past, but she does not depend entirely upon it for her musical inspiration. She sings everything like she owns it, and even the mellowest (inventing words as I go here) grooves have depth and soul. The Hi-Fi community loves a great female vocal, and Rumer could break up the monotony of the usual suspects we've been playing for years (such as Diana Krall, Patricia Barber, and more recently Norah Jones, to name a few). Now, honestly I like those singers, but hearing the same things over and over again at shows, well, you end up burnt out on those voices. Rumer is a light at the end of this tunnel of sameness.
Her music does not sound forced or intentionally aimed at nostalgia-seeking shoppers. There's just something inherently soulful about her music, and to be honest, it's really that simple. Now, that may sound like a cop-out, but I've been enjoying this record for months now. I've been listening to Seasons of My Soul literally every morning since I got a copy from Atlantic, and I haven't grown sick of it in the slightest. That has to be one of the best compliments I can pay Rumer. When was the last time you bought an album and you felt the same way about it weeks after you got it as you did the first time you heard it. The last release that hit me like that was James Blake's first full-length LP. Good music should be timeless. While Seasons of my Soul conjures up images of the classic artists mentioned above, Rumer has also figured out a way to sound fresh and new. I think the Hi-Fi community, and the world for that matter, have gained a splendid new artist that has the potential to bridge generation gaps with her music. I bet my father would like it (he's in his sixties) and my nephew Nicholas (twenty-seven) is already a fan. It's difficult to pinpoint why I love this album. Its familiarity is comforting, but it's not nearly as sleepy as some of the current audiophile favorites.
Obviously Seasons of My Soul is no rock record. She doesn't try to grab your attention with power chords and reverberating drum solos. The album's laid-back attitude is what gets you. And after a long day of work, we could use the break. The character of her voice is very soothing (and not in a cheesy, smooth jazz kind of way). I'm not trying to wax poetic here, but this album sounds like something you would play while spending time with your closest friends on a sunny, yet rainy afternoon in the upper west side of Manhattan (or a beautiful spot in any major city when the water beats against the concrete jungle, washing away its sins and the past). It sounds cozy and warm; the melodies are velvety and the vibe is relaxed. It's vintage without trying so hard to be so. Pulling this off and sounding sincere is tricky. Rumer sounds like she's right at home. This is perfect date music, great for dinner with friends, or (as stated above) rainy afternoons with the significant other. Fans of Dusty and Ronstadt should feel an instant connection to Rumer, and it's been years since we've seen somebody like her. It's fitting that she's singed to Atlantic Records. While the days of Ahmet Ertegun and Jerry Wexler have passed, Craig Kallman and Julie Greenwald (Chairman and Chairwoman of Atlantic) are holding it down over there through smart A&Ring and a varied roster. They've got a lot of potential with Rumer. She's a breath of fresh air amongst a slew of commercial dubstep and watered down lolly-pop like Justin Bieber. I sincerely hope she finds a large audience. She deserves it. If classic soul grabs you, check out Seasons of My Soul.