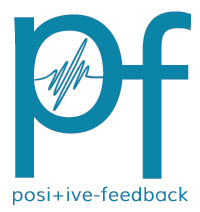 You are reading the older HTML site
Positive Feedback ISSUE 6
april/may 2003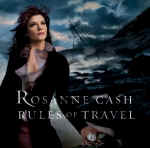 Rules of Travel, Rosanne Cash
by Tom Campbell
For Rosanne Cash fans, it's been a long seven-year wait since 10 Song Demo arrived in 1996. Never exactly prolific, Cash's musical output was halted in the late '90s by personal developments both good (a baby boy) and bad (a polyp on her vocal cords which left her first unable to sing, then unable to speak, over a two and a half year period). So the release of Rules of Travel is, needless to say, an event. Given the wait and hardship surrounding it, it's a disc one wants badly to love.
But the first few times I played it, I couldn't help but feel disappointed. I have nothing against short-ish, all-killer-no-filler CDs, but my initial impression of this quicksilver 39-minute collection was that it was over before it really got off the ground. Most of the 11 songs have similar mid-tempos, and at first listen the album seems to lack the emotional intensity of her masterful '90s trifecta: Interiors, The Wheel and 10 Song Demo. I was worried Rules of Travel wouldn't grow on me.
I should have known better. This is Rosanne Cash, after all – a singer whose achingly emotive voice glides without effort from strong and self-assured to frail and vulnerable, often within the same line, and a songwriter whose lyrics are among the most insightful in popular music. So it wasn't long before the depth and beauty of such songs as "Beautiful Pain," "44 Stories" and "Rules of Travel" revealed itself. (The first of those was actually written by the Odds' Craig Northey, doing a dead-on impression of RC's songwriting style – but Cash's vocals, none the worse for wear after her troubles, make the song all her own).
The good stuff doesn't end there. Performances like "Will You Remember Me" and "Last Stop Before Home" are haunting, "Closer Than I Appear" succeeds despite its slightly ham-handed title punchline, and the poignant "September When It Comes" features Rosanne's first duet with dad Johnny, which was worth the wait. Each song, in fact, is lovely, and one is tempted to just uncritically applaud a rare popular artist who places grace and quiet beauty above more superficial qualities.
But the CD as a whole is not quite the knockout punch one might have hoped for. While her last three albums all saw Cash driving her artistry confidently forward, Rules of Travel is more a retrenchment. It consolidates and reiterates many of the musical and lyrical themes of last three records, but without their overall cohesiveness. Compared to them, Rules of Travel sounds more a random collection, not one with a sequence that builds and tells a story from song to song. For her first album in seven years, Cash has written only seven new songs, and fleshed the program out with three contributions from other songwriters and, oddly, a re-recording of her "Western Wall" from 10 Song Demo. The whole doesn't quite gel.
John Leventhal's too-generic production doesn't help. To his credit he keeps the instrumentation spare, but the sound is slick and glossy, at odds with Cash's warm, emotional character. Also, Leventhal's production style is by now so familiar that it's become something of a branding. Here as in his work with Shawn Colvin, he plays most of the instruments himself, and the overall soundscape is almost indistinguishable from, say, Colvin's Whole New You. Rather than serving the featured artist, Leventhal seems unable to resist the temptation to turn his productions into odes to his own versatility.
On the audiophile front, Rules of Travel sounds pretty good but is highly compressed, even more so that most CDs these days. It's one of those discs where the volume still sounds up even when you've turned it down. The lack of dynamic bloom robs the primarily acoustic instruments of depth and nuance.
Kurt Vonnegut once graded all of his own novels, and noted that when engaged in such an exercise, an author can only compare himself to himself, while remembering that there was once a writer named Shakespeare. In other words, every artist has his or her level. If the mixture of praise and criticism in this review seems confusing, it's because Rosanne Cash has set the bar so high with her previous work. Rules of Travel is not her finest, but is quite beautiful in its own right, and well worth your time and hard-earned dollars. In the end, I'm sure, I'll be playing it late into the night for years to come, along with Interiors and 10 Song Demo and Rosanne Cash's next record, which I sincerely hope we don't have to wait another seven years for.